As the weather cools down, it's time to warm up your wardrobe with the hottest fashion statements. This fall and winter promise to be unlike any other and fashion trends reflect the unprecedented season ahead of us. Among the trends influencing fashion is the continuing work-from-home trend, a real game-changer.
With that in mind, the hottest fashion trend this season is comfort; that's right, you can put away your high heels, and come down to earth. Moving forward, it's more about being ready for anything, rather than following trends set by LA or NYC.
Furthermore, clothing, shoes, and accessories crafted with recycled, sustainable fibers set a trend that benefits the earth. Look to fashion brands that make a commitment to sustainability and inclusiveness, with sizes to fit any body.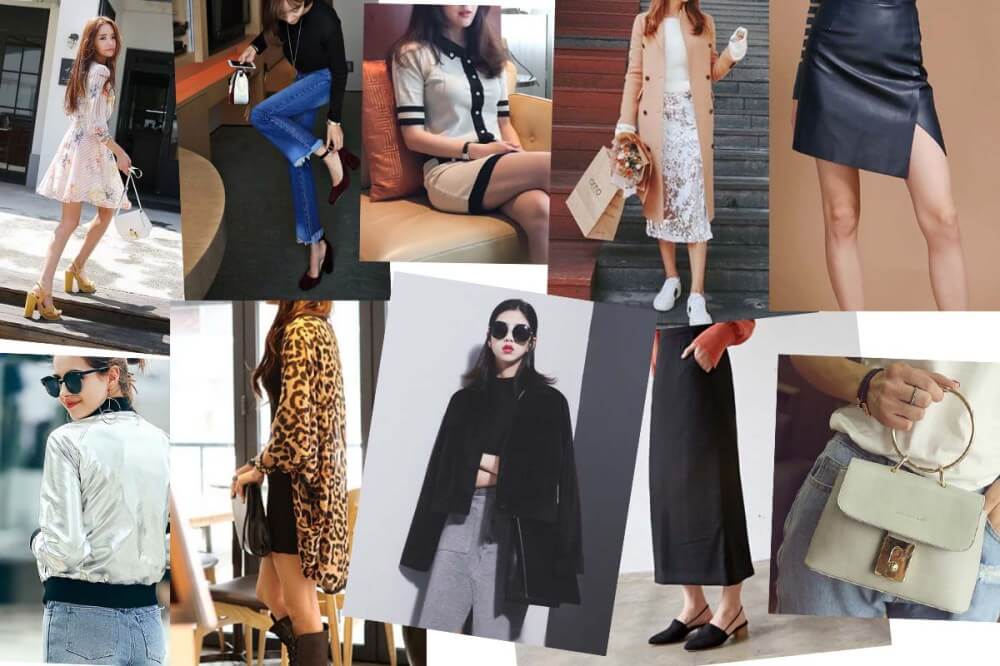 So, let's look a five fashion ideas to prepare you to stay warm and comfortable this coming season.
Boots
We're not talking stiletto booties or thigh-highs, no, think more in terms of hikers and army boots. You may not see those stalking the runways of Paris, but they will keep you comfortable stalking the streets of your city. Not only that, hikers and army boots are perfect for kicking through autumn leaves and early snowfall.
However, black is the color for this fall fashion season rather than any shade of brown. Black adds a touch of city smarts to the practical, outdoorsy feels of these boots. Flat, practical, lace-up boots will take you out for coffee, to the grocery store, or out to the woods to see the fall color.
Jeans
When have blue jeans ever been out of style? However, for this fall, one of the latest trends is slouchy, high-waisted, baggy jeans. However, these are not your "mom's jeans". These baggy jeans start out high-waisted and sleek and flare out to ultra-wide legs.
However, if ultra-wide, baggy jeans do not flatter your figure, rest assured, retro-style straight legs are also in style. And, keep the tones light, faded blue is also trending right now.
Camo Pants
Casual, comfortable, and ready for anything, camo pants are the unexpected go-to fashion choice this season. You can find cropped camo pants, camo leggings, camo sweats, and classic camo cargo pants. To put it simply, you can find a pair of fashion-forward camo pants to fit any style or situation.
Our favorite camo for fall is the classic, drawstring cargo pants, loaded with practical pockets. One thing to keep in mind when wearing cargo is not to overdo it; while the Duck Dynasty fashion gurus go all out with camo, one piece is enough for most. Pairing camo and black are classic, sophisticated, and ready for action. For high-quality, sustainable, and fashion-forward camo pants, check out Sanctuary Clothing. Sanctuary is also inclusive, with sizes up to 3x.
Fluffy Sweaters
Army boots and camo pants are undeniably a tough, no-nonsense look. However, softening the look with a soft, fluffy, feminine sweater keeps you both comfortable and relatable. Try luxurious cashmere or better yet, socially and environmentally-conscious recycled silk yarn. The beauty of recycled silk is the rich, glowing colors that offset either camo or your favorite jeans perfectly.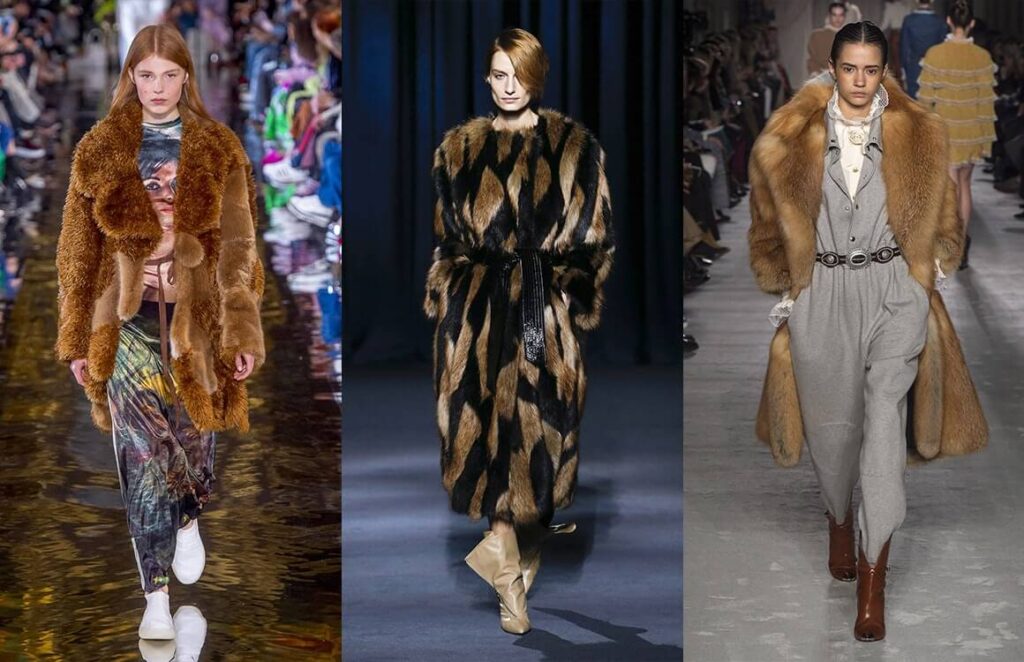 Another ultra-feminine sweater trend is a tassled, cape-like trim across the chest. It's both new, yet somehow harkens back to days gone by, reminiscent of the prairie. Get it in soft wheat or cream to go with everything in your wardrobe.
Also, think shorter, or even cropped lengths, especially when paired with high-waisted baggy jeans. When pairing your fluffy sweaters with camo pants, go with black, white, cream, or a rich shade of plum. These ultra-feminine sweaters are unlikely to go out of style anytime soon.
Reversible Down Vests and Puffers
Keeping warm is a top priority, and puffer jackets remain a city staple. However, a new trend is puffer jackets in soft, fuzzy, camel-colored sherpa. Consider hanging up your tough-looking shiny, nylon puffer jacket for a softer, teddy bear version.
This isn't the down vest that you're thinking of; this down vest is sleek and tailored. When color-blocked in pale pink and black, a down vest is surprisingly modern and versatile. Or, get one with a fuzzy, furry, reversible side for a little bit of funky flavor. Reversible down vests not only keep you toasty warm but also provide an extra set of valuable pockets.
Those are our five fall fashion picks for Fall 2021. It looks like this fall is turning out to be yet another unprecedented season, so make it as cozy and comfortable as possible.