Looking for a perfect home can be really difficult. Home is very important, home is where you rest after a long day of work.it is where you feel safe and the most comfortable it goes without saying your home should feel perfect. Get a perfect home for yourself can seem like an impossible task. If you have been looking for a house that makes you happy with no success i think it's time you consider creating your own dream home. Building a home can be very expensive. Here are a few tip to help you build your dream home without breaking the bank.
Look for an affordable piece of land.
You need land to build your house obviously. When looking for land goes for the most affordable areas. Avoid places near cities the prices are usually very high due to the demand. Look for land few kilometers away from town, you will find good land for a very good price. Another time is getting is getting the so called problematic land for example sloppy land, in-fill or uneven shaped land. Such kind of land does not sell quick because they are considered undesirable and they often have significantly low prices. Although they might seem difficult to work on a fitting plan and good contractor can work magic on it and more often than not they have very good results.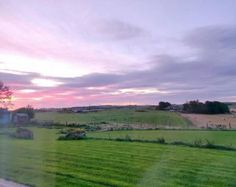 You can also consider a large piece of land with friends or family that you can split amongst yourselves. Buying a large amount of land may be cheaper that buying small pieces and often owners to not want to sell it when it split. You can get a few people and buy the land and split it, this will help you save some coins. Remember to buy land with people you do not mind being your neighbors.nobody want a bad neighbor in your forever home.
Seek professional help.
I know by the time you are dividing on building your home the vision as clear as day of how exactly how you want your home. You however need professionals to help you bring your dream to life. You will need a architect to do your home design. Sit down with an architect and give him your wants fro from the house and design for you a good house and tell what is practical and what is not. More often that not an architect will even help you improve on your vision.
Look for a quantity surveyor to help you come up with a bill of quantities and material schedule. A quantity surveyor is very important he will help stick to your budget and will even advice on what to spend on and what to save on. He will give you actual prices of materials. And finally a good contractor is very vital to any construction. A concentration should help understand the workings and logistics of your construction.
Have a simple plan.
As geometry dictate dealing with regular shapes is easier than irregular shapes. Keep your plan simple. Stick to shapes like squares and rectangles this will save you a lot of money. If you think this will make the house look too simple you can do a lot on the exterior finishes. A good and scraping and paint job can make a house look expensive.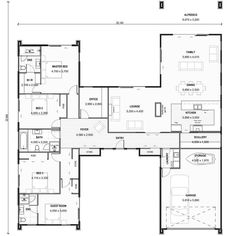 Use more Green Energy.
Going green is not only good for the environment but it can also save a lot of money in terms of bills. Install solar panels for heat your shower water and for other utilities. You can also use energy for lighting get solar lights that can light up your home at night. This will really save you a lot of money in electric bills.
The downside for a lot of people is that the installation cost can be very high compared to the more man strain source of energy. But take this as an investment rather than one huge purchase. Look at how much money it will save you in the long run, it will be worthwhile splurge.
Try to Put all Water Utilities Lose Together.
Now this is the ultimate way to save you money when you are building your house from structure. Design your house in such a way that most if not all your water you areas together whether vertically or horizontally bathrooms, washroom, laundry area this will save you a lot on plumbing material. Also in plumbing ensure you get a good industrial valve supplier to get the best valve and ensure all valve are installed where necessary. This will ensure you do not waste money. And if your building near a water body you can always consult hisea docks for nice floating accessories.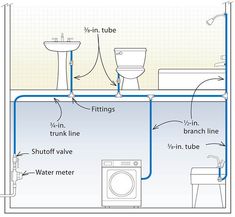 Stay away from expensive finishes.
I know this is a bummer for you. Every homeowner dreams of the kid of finishes they will have in the house. You have most likely read all architectural magazine and in the finishes is where you really wanted to live your dream. Most beautiful finishes are significantly expensive if you are on a tight budget try and keep it simple focus on the most important things like building a strong foundation etc.
Remember although you are building your house now on a budget you can also renovate late and install better finishes when you have saved up a little you will have a more open budget to install those countertops and floors you have always wanted.
Conclusion.
Building a house is not as capital intensive and complex as it may seem. All you need is to have a excellent plan and stick to your budget. Keep it simple, build what is absolutely necessary try and get affordable building material to save on material cost. Get professional to help you build to avoid mistake that can be very expensive to correct. If you indeed on living in that house for long focus on the durability other that the finishes you can always come back and do better finishes.