Graduation Wishes For Brother (Graduation Message From Parents)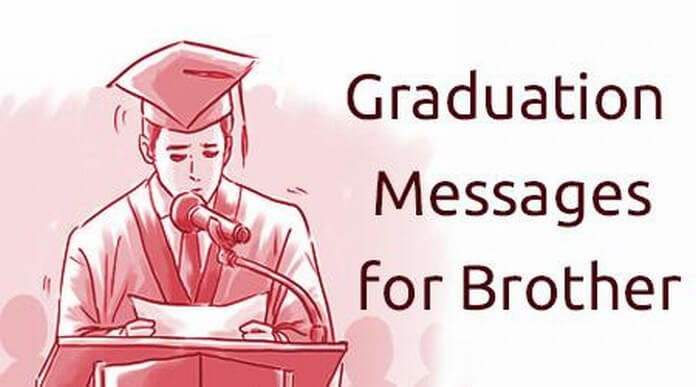 Graduation Wishes For Brother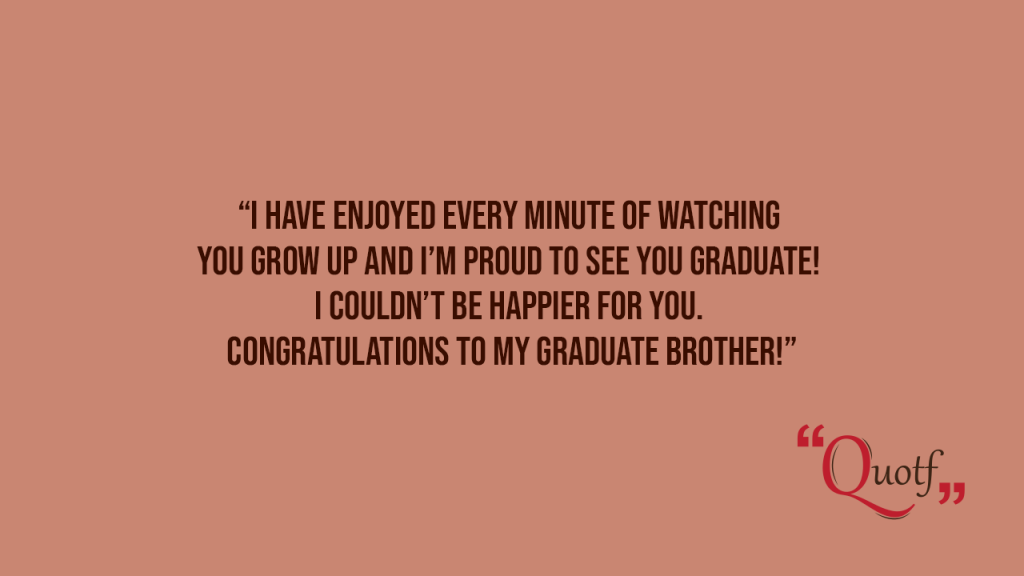 "I have enjoyed every minute of watching you grow up and I'm proud to see you graduate! I couldn't be happier for you. Congratulations to my graduate brother!"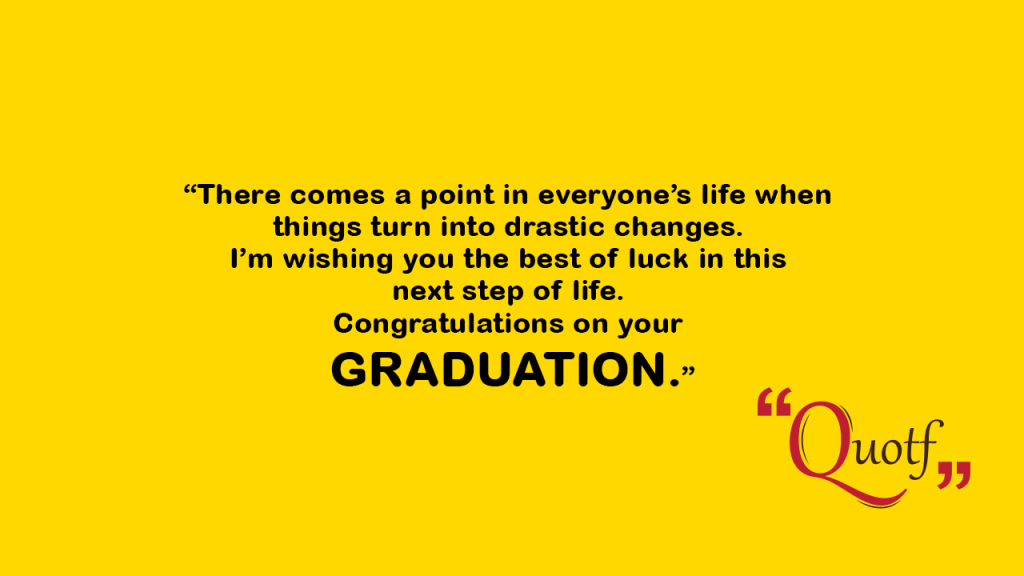 "There comes a point in everyone's life when things turn into drastic changes. I'm wishing you the best of luck in this next step of life. Congratulations on your graduation."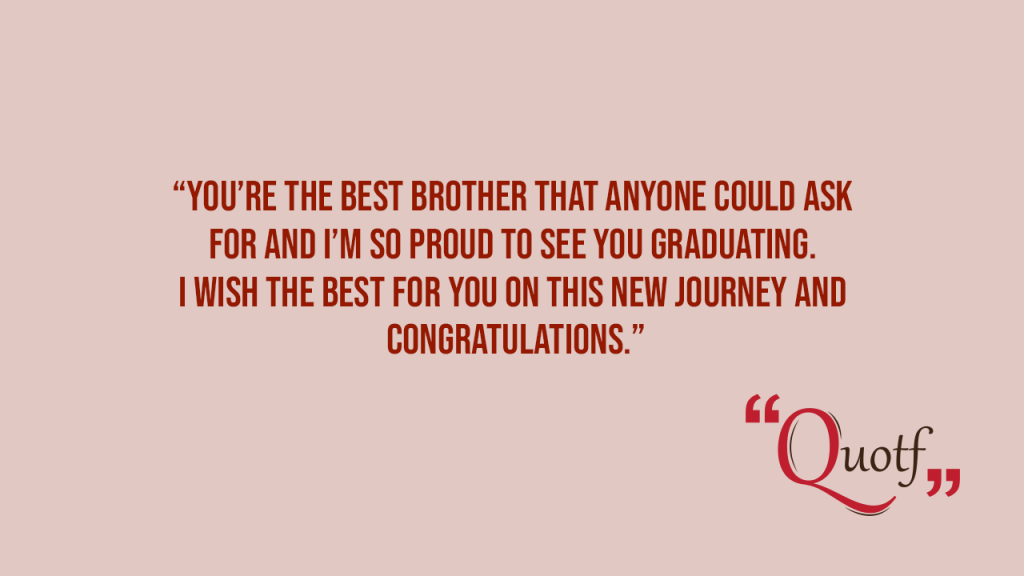 "You're the best brother that anyone could ask for and I'm so proud to see you graduating. I wish the best for you on this new journey and congratulations."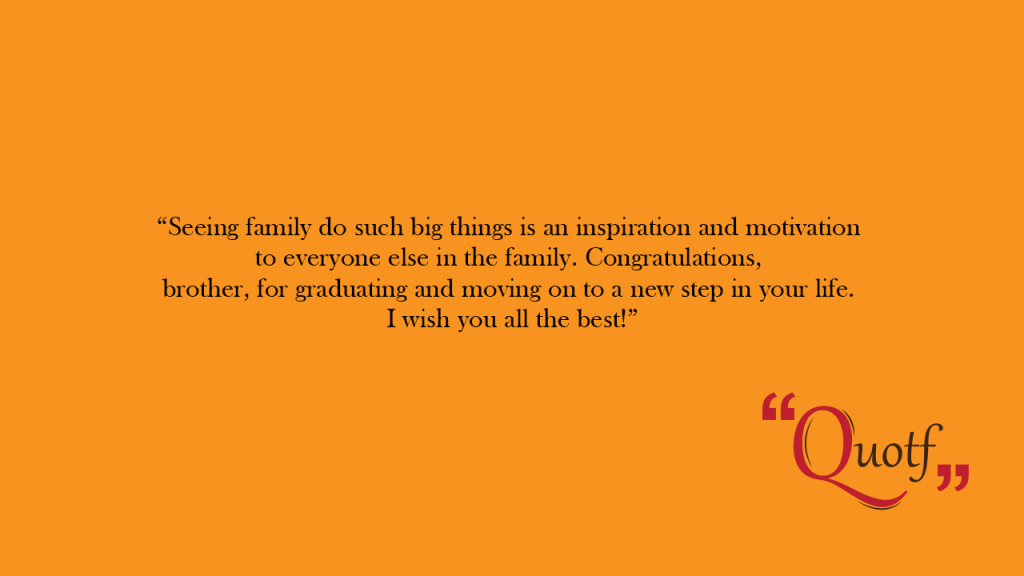 "Seeing family do such big things is an inspiration and motivation to everyone else in the family. Congratulations, brother, for graduating and moving on to a new step in your life. I wish you all the best!"
"Graduating is a huge step that I'm so proud to see you take. I couldn't be happier for you and more excited to see all of your hard work pay off!"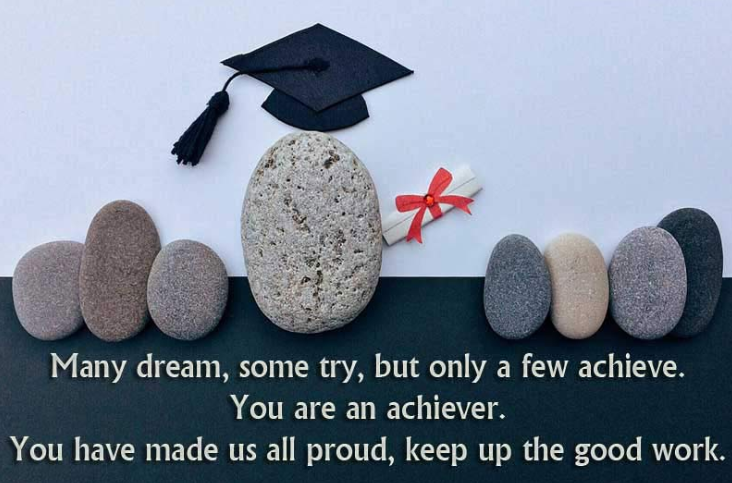 Congratulation on your graduation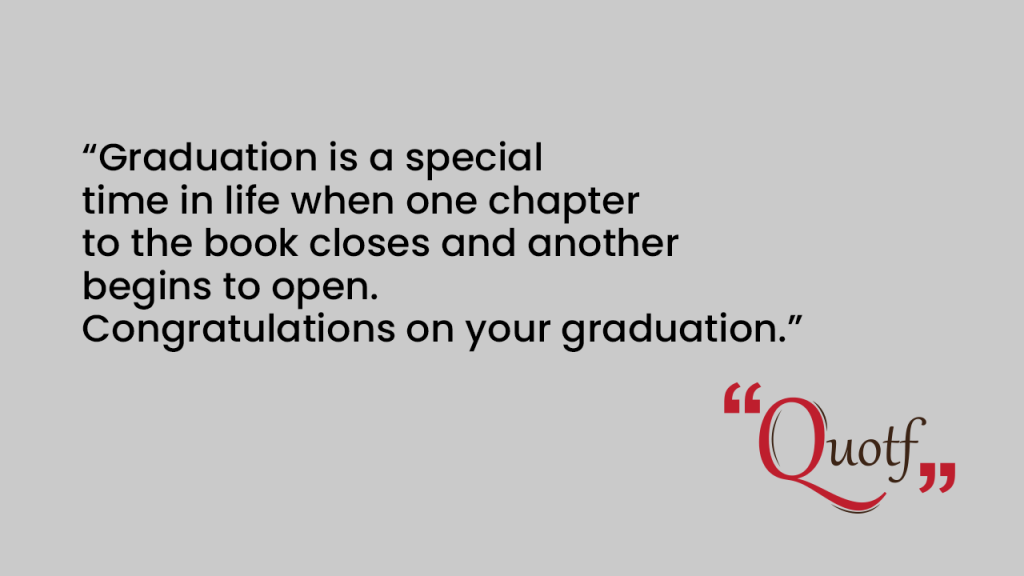 "Graduation is a special time in life when one chapter to the book closes and another begins to open. Congratulations on your graduation."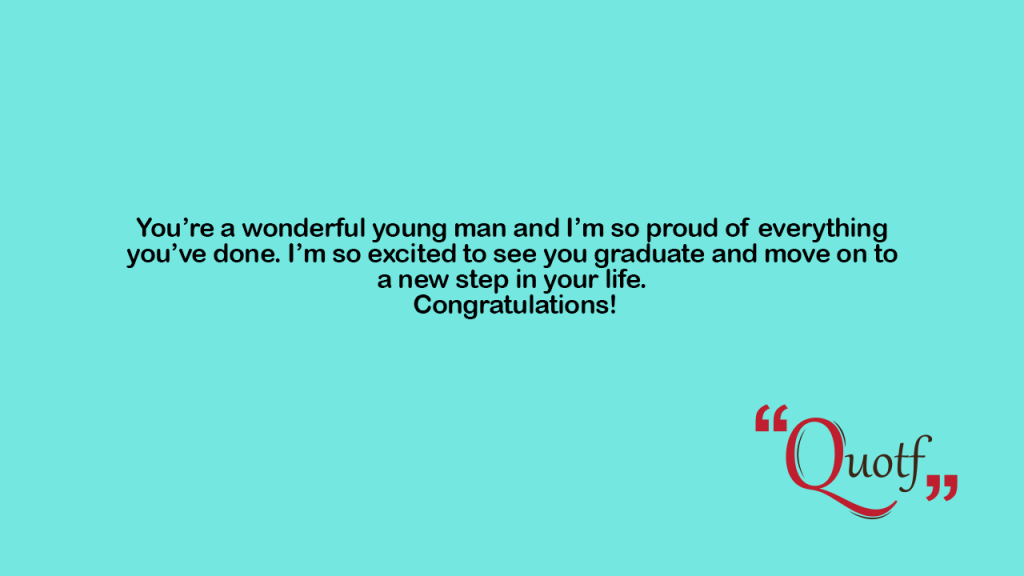 "You're a wonderful young man and I'm so proud of everything you've done. I'm so excited to see you graduate and move on to a new step in your life. Congratulations!"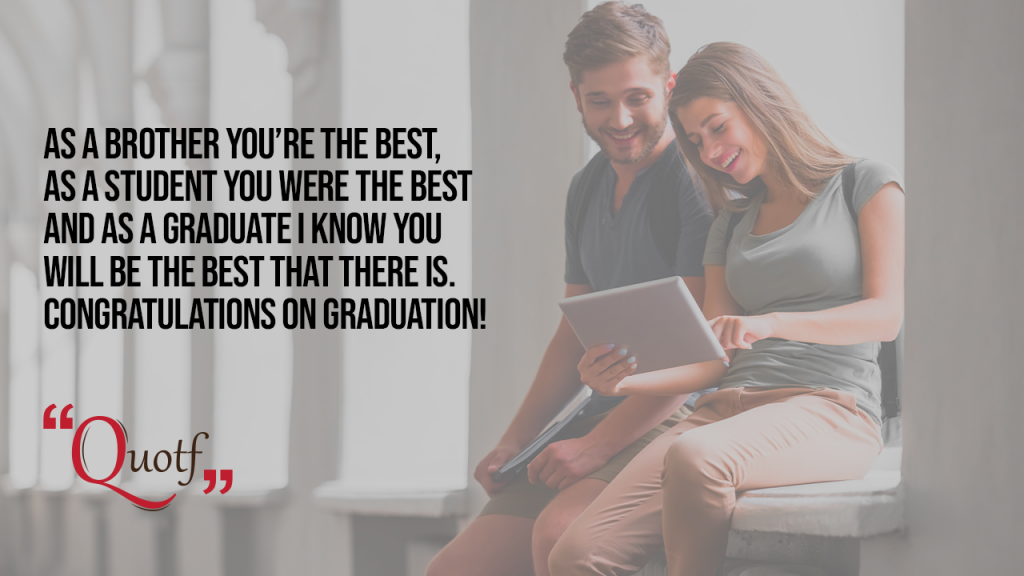 "As a brother you're the best, as a student you were the best and as a graduate I know you will be the best that there is. Congratulations on graduation!"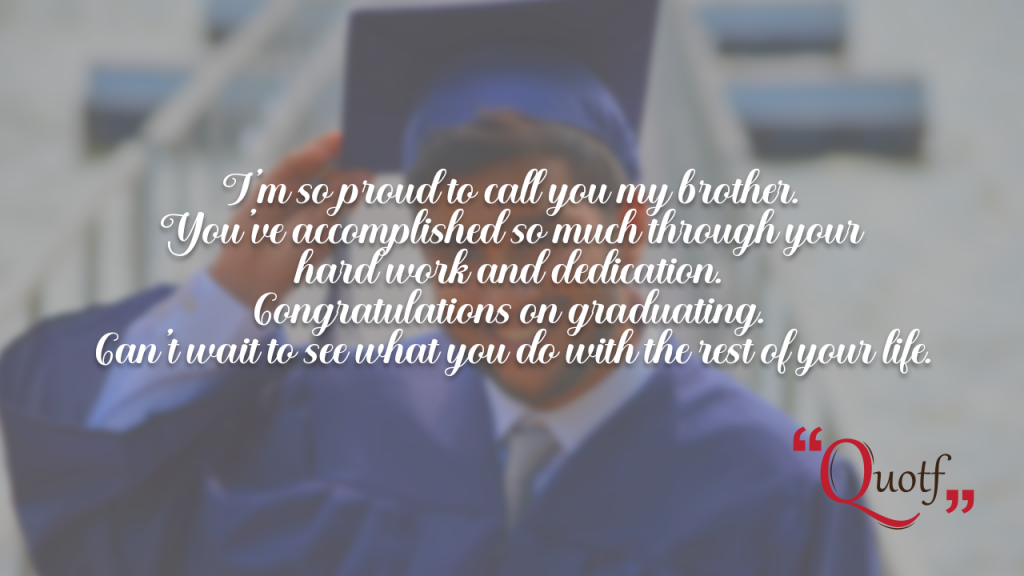 "I'm so proud to call you my brother. You've accomplished so much through your hard work and dedication. Congratulations on graduating. Can't wait to see what you do with the rest of your life."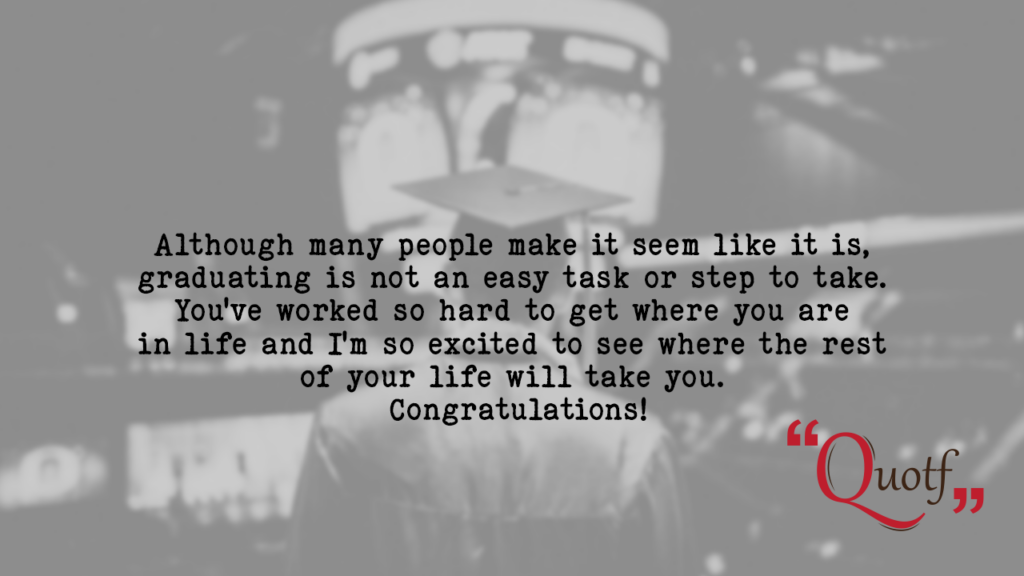 "Although many people make it seem like it is, graduating is not an easy task or step to take. You've worked so hard to get where you are in life and I'm so excited to see where the rest of your life will take you. Congratulations!"
Graduation Message For Brother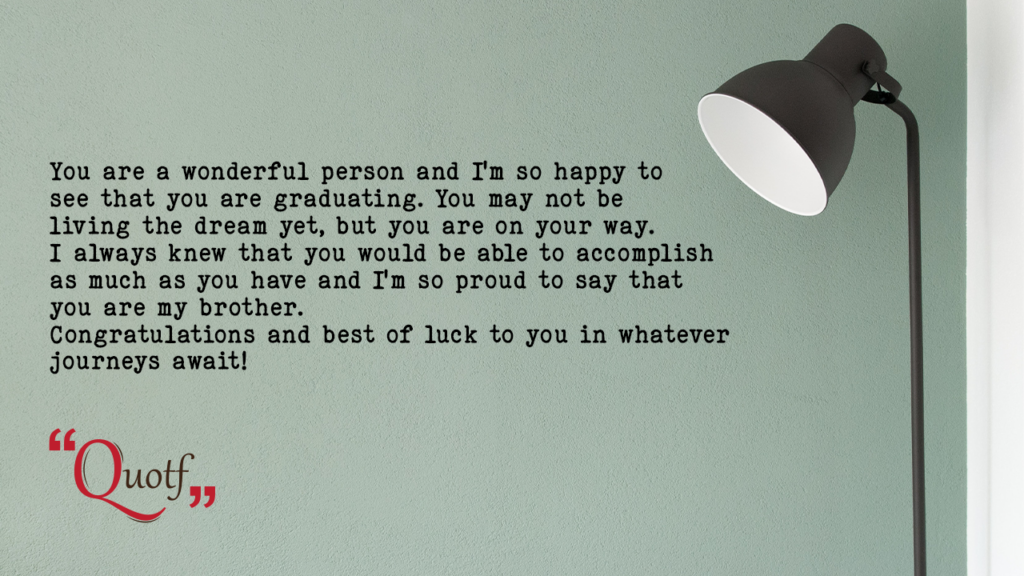 "You are a wonderful person and I'm so happy to see that you are graduating. You may not be living the dream yet, but you are on your way. I always knew that you would be able to accomplish as much as you have and I'm so proud to say that you are my brother. Congratulations and best of luck to you in whatever journeys await!"
"A graduation is a special time in a man's life where he takes one giant leap out of boyhood. I'm so proud of the man that you've become and I'm so happy to watch you through this journey. Congratulations!"
"Seeing you graduate makes me know that you have made good decisions, dedicated time and worked hard. I'm so proud that you are graduating. Congratulations!"
"There aren't many feelings that are as good as seeing someone you love so dearly completing something that means so much. I always knew that you would do big things and I'm so proud of you. Congratulations on graduating!"
"A brother is a friend for life and I'm so happy to be with you during this time in your life. You've accomplished so much and have so much more to go. Congratulations on graduating."
Congrats on your graduation
"There are a few times in life when we get to be happy for the ones we love more than we are for ourselves. This is one of those times and I couldn't be happier to see you graduate. Congratulations!"
"You've finally did it! Congratulations to the best brother and completing a huge step of life. Graduating is so important and I couldn't be more proud of you"
"Throughout my life, you've been the best brother I could ask for. I'm so happy to see that you are graduating and so proud of everything that you've accomplished. I wish the best for you, congratulations!"
"You're an inspiration to me. I wish I could be the type of brother that you are. Congratulations on graduating. I cannot wait to see where this takes you in life and all of the things that you will accomplish."
"Graduating is the first of many steps I will see you accomplish throughout your life. I'm so happy to call you my brother and so proud to see you graduate!"
Graduation quotes for brother
"Dear brother, I am much happy with your success and offer my best wishes for your graduation. You have been an inspiring person for me with your achievements."
"Dearest brother, wishing you happy congratulations for your graduation. I am sure you will earn laurels in the next step of your studies and career."
"Sweet brother, sending heartfelt happy wishes for your graduation. I also wish you best of luck for the further studies abroad."
"Dear brother, wishing you happy wishes for your graduation success. I pray to Lord to grant you more successes in future in every step.
"Dear brother, I am extremely the happiest with the news of your grand graduation success news. I send lots of love and luck your way for a bright career of yours in future."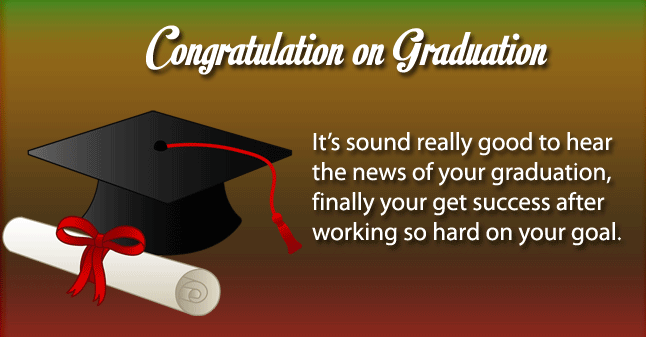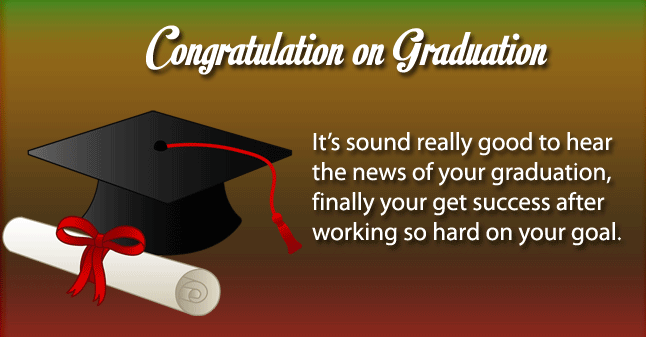 Congratulation messages for graduates
"Cute brother, sending you happy congratulatory wishes for your graduation. You have made me and our family much proud with your success."
"I'm sure today will be only the first of many proud, successful moments for you."
"Sending warm congratulations today and wishing you all the best at Michigan State in the fall!"
"Congratulations today and best wishes for all your tomorrows."
"I just know life has even more wonderful things in store for you."
Graduation quotes for brother
"Today, the field of education gains a very promising new addition. Congratulations on your graduation and best of luck in your teaching career!"
"Can't wait to see where life will take you next. Wherever it is, our prayers go with you!"
"So happy we could be here to watch you graduate with honors. It's an honor to share in such an important day."
"It's my great privilege to know you…to think about all you've achieved…and to be with you on your graduation day."
"You'll always remember this day and so will all of us who were here cheering you on. Best of luck to you always!".
Funny graduation wishes for brother
"Congratulations on your high school graduation, Tyler! Wish we could be there to see it."
"I wish I could be at your graduation to give you a hug and tell you in person how proud I am of you."
"Even though we'll miss seeing you in your cap and gown, we would never miss this chance to tell you we're proud of you."
"Sending warm thoughts and big congratulations to a graduate we're so very proud of."
"Thinking of you with love and pride on your graduation day."
Graduation wishes for brother
"Our warmest thoughts and highest hopes are with you as you celebrate your graduation."
"Congratulations, with love for the grandson you are and with pride in the amazing person you are becoming."
"It seems like just yesterday you were just a kid starting high school…now you're a confident young man about to receive your diploma. It's been our joy to watch you grow and achieve so much these past four years. Hope you know how proud we are and how much we love you."
"It's a beautiful thing, watching the daughter we've always loved growing up and getting one step closer to her dreams. Congratulations, with all our love,"
We are proud of you and your accomplishments. We're confident that you will continue with even more successes. Good luck in your next adventures. Congrats grad!
We remember your first step, first day of school, first day of high school, and your first day at college. Take a moment to look back on your achievements. Realize all that you've accomplished and the footprints that you've laid. Each step has been a building block for your life. Congratulations for your graduation. We couldn't be prouder.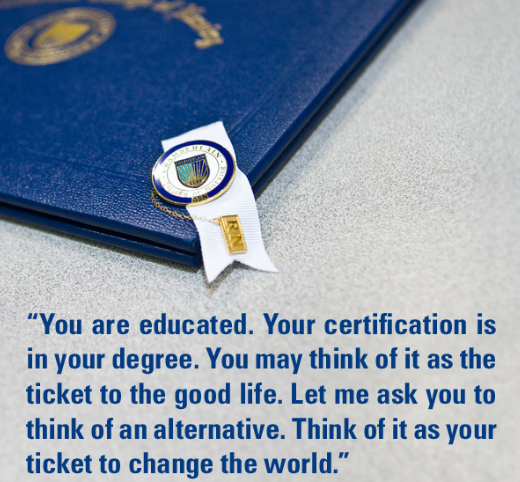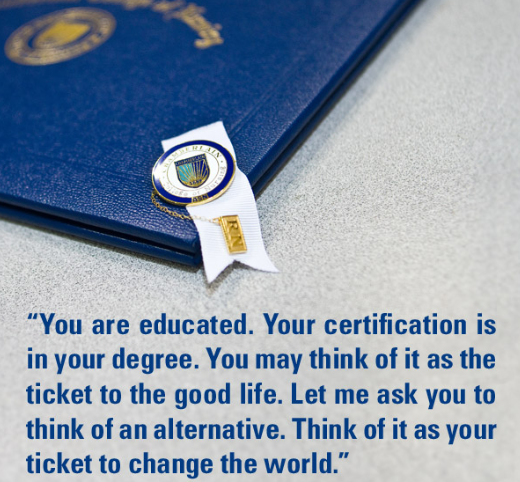 Congratulations sayings for graduation
Your hard work will pay off in many ways. Good things will come to those who wait until they graduate. You've come so far. You've worked so hard. Your graduation is a new and open door.
Finally you are finished with high school/college. Put on your cap and gown. All your hard work has paid off. You're graduating now. When your ceremony is through, let's get stupid and celebrate!
Your hard work, dedication and discipline have paid off. You're finally graduating. It's time to let loose and unwind before you join the '9 – 5.' Congratulations!
Here's to your impressive student career. Now that you're graduating, you're at the beginning of a brand new journey. So here's to your success and to your brand new life.
You're finally graduating, and we couldn't be prouder. You no longer have to worry about grades. You no longer have to wait for a diploma. Now is the time to celebrate.
Graduation message for brother
I can't believe you're so grown up. It's finally time for you to graduate. You have grown and learned so much. You have come a long way. Here's to your amazing achievement. Let's celebrate. Congratulations!
Congratulations on your graduation. Who would have thought that such a humongous brain would have looked so gorgeous under such an unglamorous cap and gown! It's no wonder they make you wear a huge hat!
I want to congratulate you on this happy date. It's time for you to celebrate, since today is the day you graduate.
I'm so proud that I know someone so smart. Congratulations on your hard work and dedication. Happy graduation!
I'm wishing you the best things in life that come to those willing to put in the time and energy that you have. Keep up the good work, and you'll do great things.
Graduation message from parents:
Here's to new opportunities open to you with the diploma you now hold as proof of diligence, knowledge, and skills.
Even more than proving that you are smart enough to earn a diploma, you have proven your character. And your character is much more important than any diploma or graduation. Best wishes to a man of character!
We know you will go far, and we look forward to seeing what your bright future has in store for you.
Now what? We're wishing you the best in figuring out the answer to that question.
You have proven determination, brains, and willingness to learn. Hopefully employers will see these accomplishments. Congrats on your graduation.
Congratulation graduation sayings
Keep working hard, and I am sure that diploma is just the beginning of many future successes.
The hat, tassel, and robe suit you. I guess that's why you are planning on even more schooling. Congratulations on your diploma and good luck in your future educational goals.
You are being recognized as a great student today, but you are so much more than that to me. You are a great _________, __________, and ____________.
You deserve to have the things that you have worked hard to attain. Best wishes, graduate!
Congratulations for all your hard work paying off. You have done it! Keep working hard, even though you are done with school… at least for now.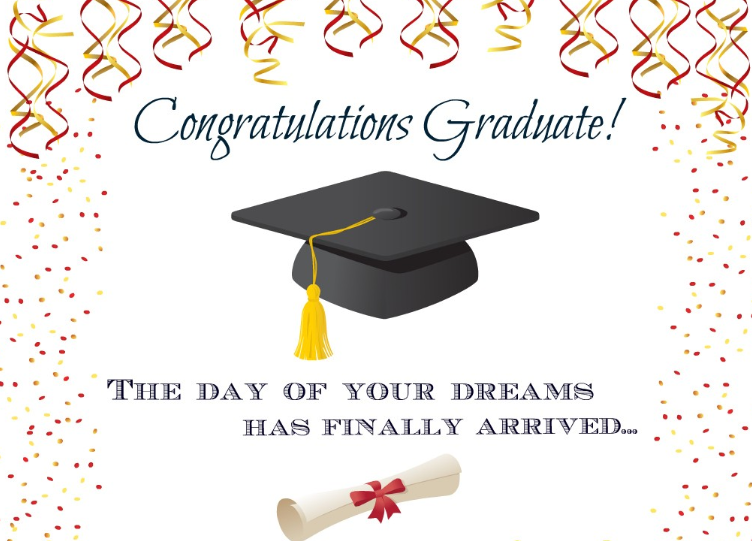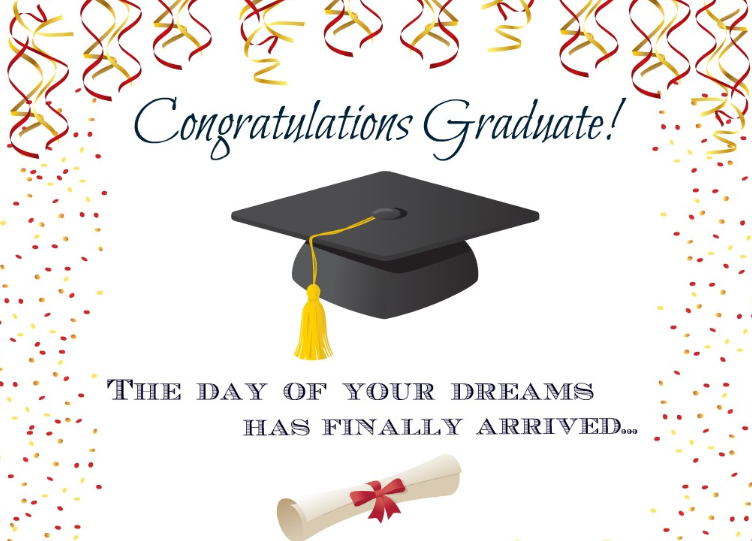 Congratulation for your graduation
We see you doing big things now that you have graduated, mostly because you have already done so many big things.
I hope you continue to learn every day, even though it might feel like you are finally done with school. Your informal education will continue on.
If I could be any more proud of you, I wouldn't be able to stand it. Your big brain impresses me.
Of all the people named ________ who are graduating today, you are the smartest one I know. I hope that fact makes you feel special.
It's time to use that diploma as a ticket to a great future!
Congratulatory words for graduation
Now you're ready for the easy life. Kick back and let the money start pouring in.
In the grand scheme of things, a diploma isn't the most important thing in life. Education is much more important because it allows you to take advantage of the opportunity that a diploma has to offer.
Throw that cap to the sky because that's the limit to how high you can go now.
Change is inevitable. It's good to be educated like you are so you can adapt to anything that comes your way.
School is out for ever! Learning is just beginning.