With more workplaces opening (partially or completely) it's time to think about your clothing. If you used up most of last year living and breathing sweatpants, you may be asking, "Am I supposed to wear a suit again?" The quick answer is: most likely not. However, if you want to command attention, you might select a personalized style.
In fact, after seasons of casual clothes and stretchy clothing, you might be looking forward to dressing up and refreshing your work wardrobe. So, whether you're going back for work or getting ready to go for an interview, here's a guide towards dressing to impress.
Interviewing Dressing Guide
A Navy Blue Blazer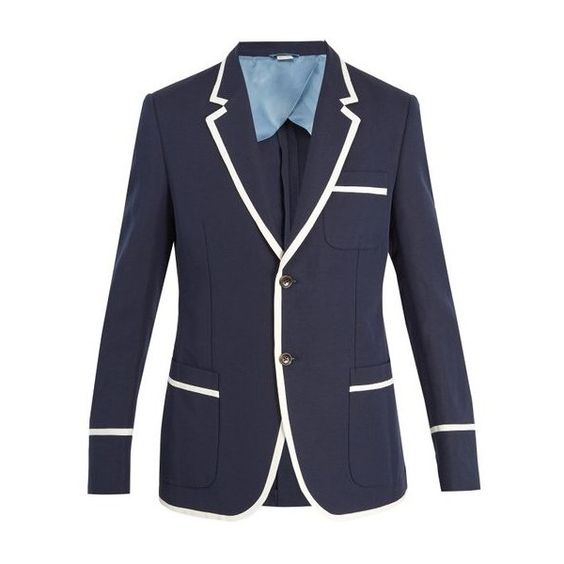 A navy blue blazer is an excellent accent to your interview attire. A  blazer could be worn for both several occasions and a variety of clothes. For instance, you can wear it over a button-down, a shirt, or even a dress.
Button-Downs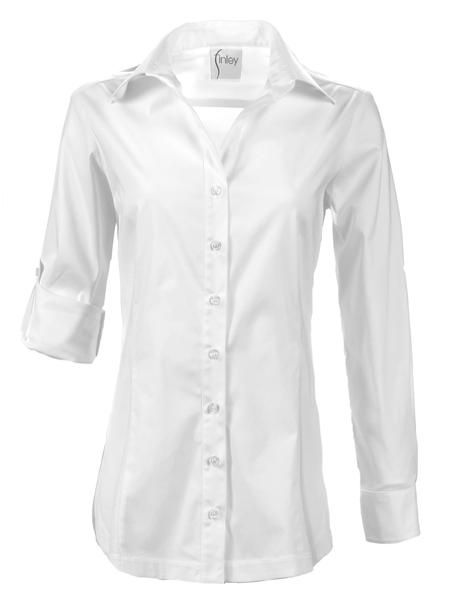 Button-downs shouldn't have to be uninteresting! Experiment with other materials, such as the transparent silk chiffon seen here, which looks great draped over a camisole. Experiment with colour as well. The shade of this shirt works nicely since it is more intriguing than the normal hues while being classy and professional.
Detailed Blouses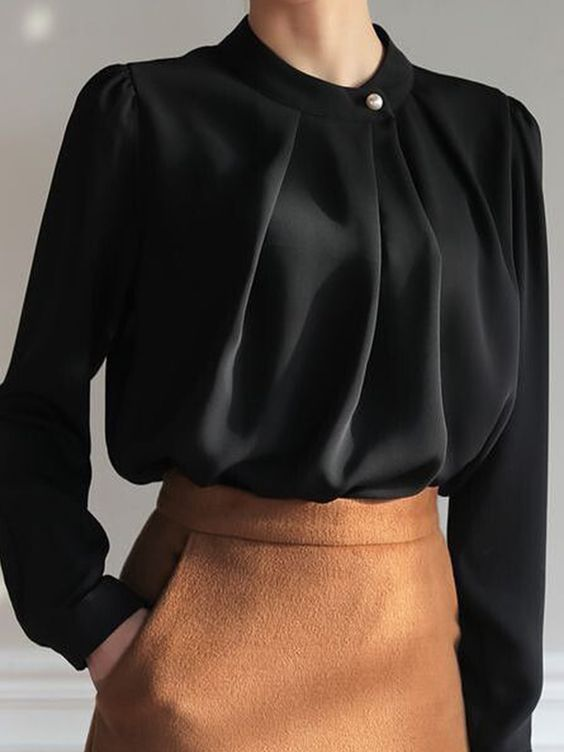 A shirt with an eye-catching accent, such as a bow, creates an attractive style that may be paired with either a skirt or pants. Add a slim waist belt as a final layer to make the top stand out.
Khaki Mix-and-Match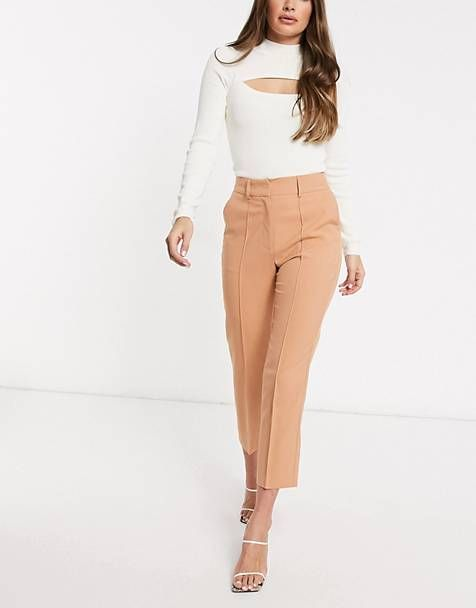 A khaki jacket inspired by menswear is an exceptionally adaptable garment to see in your closet. It goes well with a button-down blouse or shirt. It goes well with a complementing skirt, dark-wash pants for a very informal interview or navy blue pants for a more formal approach.
Black Dress and Tights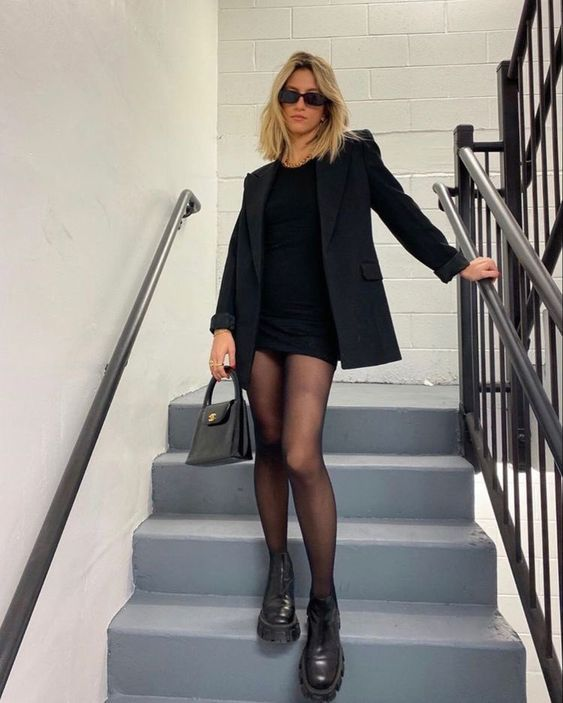 A minimal yet polished professional attire is defined by a well-chosen "little black dress." Invest in a high-quality knee-length gown. A dress with a defined shape and beautiful detailing looks professional while being current.
Pair the outfit with patterned tights, like the ones seen here, to liven up the look. However, ensure the pattern is subtle—sheer striping, cable design, or ribbed effect provides texture and intrigue, and anything that mimics fishnet stockings is not acceptable for the workplace.
Trendy Suit Ideas For Work
The Casual Power Suit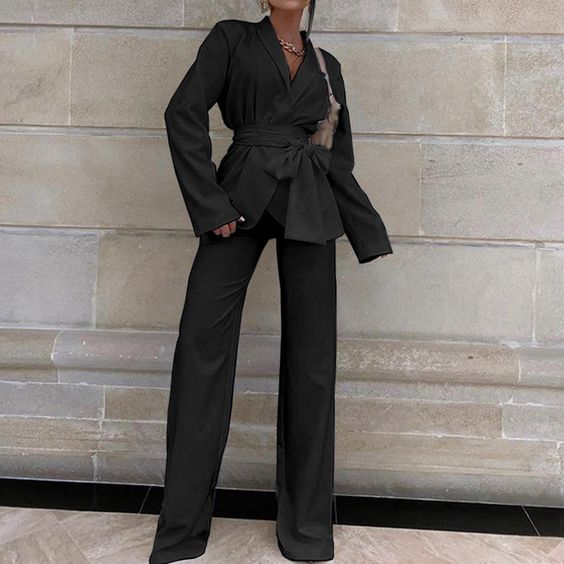 The strength of a jacket is combined with the flexible coziness of a cardigan in this "jardigan." Match with wide-leg athletic culottes made of wrinkle-resistant material to keep stylish during your transit and a full day of appointments.
Tailored Suit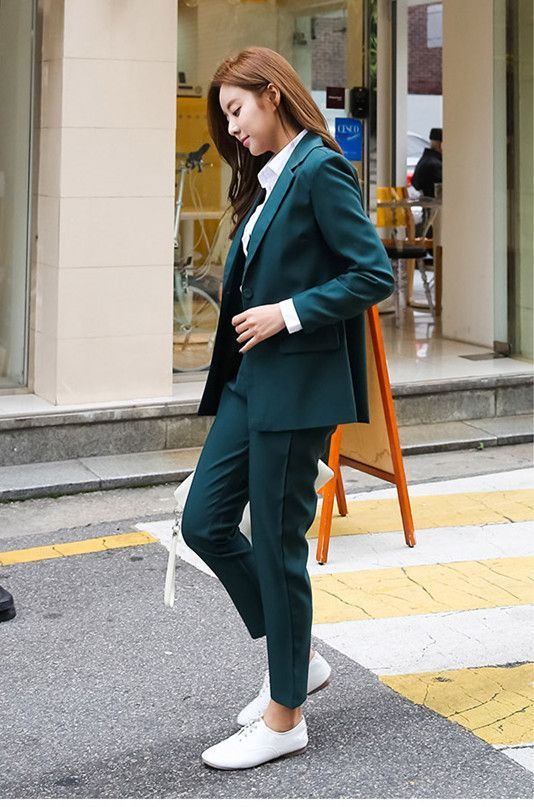 A bespoke multipurpose blazer with sleek lines and a fitting that pinches in at the waistline for a streamlined style that pairs well with pants. Alternatively, combine with jeans and shoes for a more casual approach to workplace wear.
Suit Vest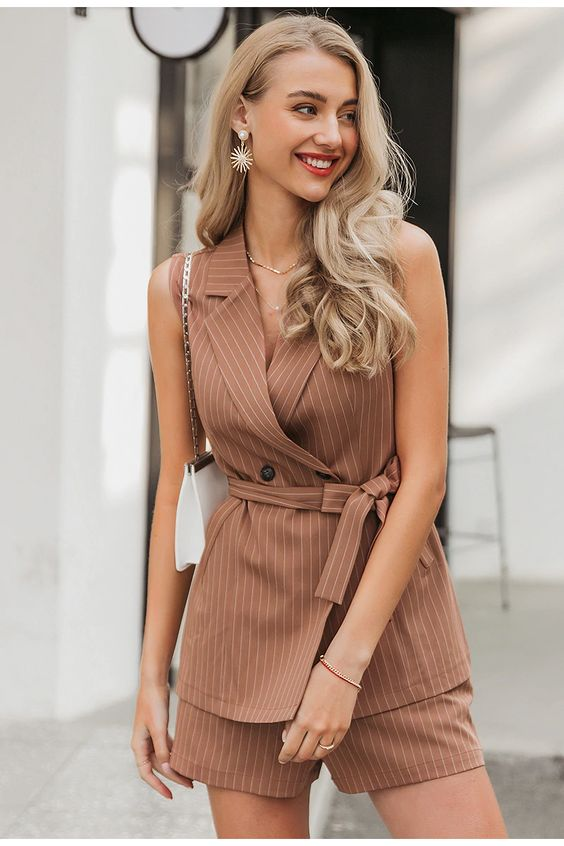 The men's fashion-inspired vest is a wardrobe must-have, whether you're a stay-at-home professional and want to seem smart on camera, or you're at the office and would like to be nice and comfortable. Wear with stylish shorts in warmer weather and slim ankle-length pants in cooler seasons.
A 90's Vibe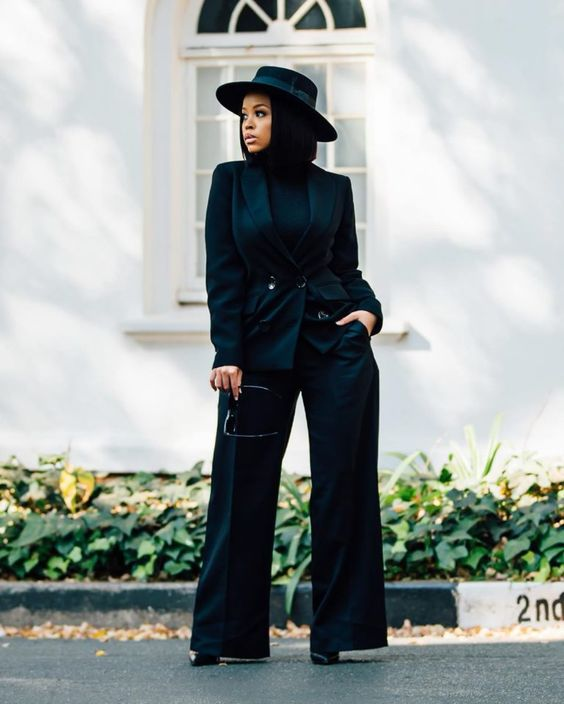 Dive into fashion's yearning for the yesteryear with a '90s-minimalist, somewhat oversized jacket and pants pair that harkens back to the relaxed attire of pre-cellphone days.
Bonus: A Remote-Work Guide For Women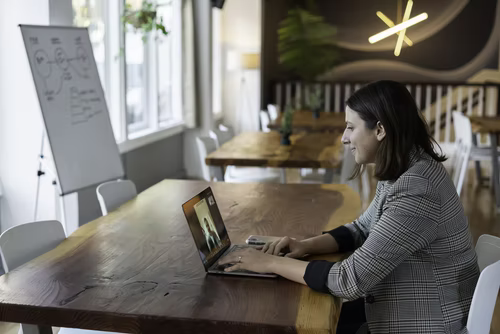 For remote workers, a combination of the environment around you and the outfits you embrace will put you in a good place to be the most productive you can be. For your perfume needs, look into buying perfume containers and boxes from plastic box manufacturers in China, and finding wholesale perfume suppliers that fill the perfume in your containers.
Look into getting food cans/packaging and a nitrogen can sealer and/or a machine to help with storing your foods for a longer time. To have these products quality inspected and stored before shipping, find a reputable china sourcing consultant that will deliver amazing results.
With that said, let's look at the work environment and dressing guide for the remote worker.
Meetings and Video Calls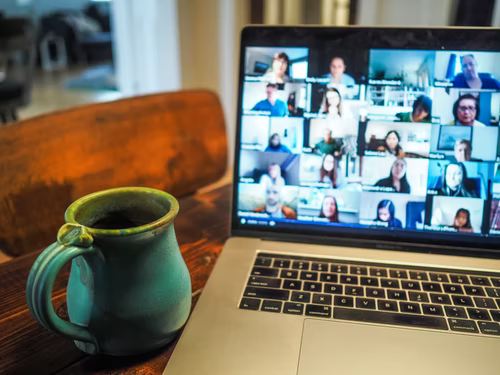 Appear like you would if you were attending or presenting the meeting in person to boost your self-confidence. This demonstrates your competence and gives everyone the impression that they are in a "genuine" meeting. While clothing rules differ, find something suitable for your profession and also looks well on camera. If you are unclear about the meeting's formality, contact the organizer for further information to obtain a feel of what to dress.
A Normal Work Day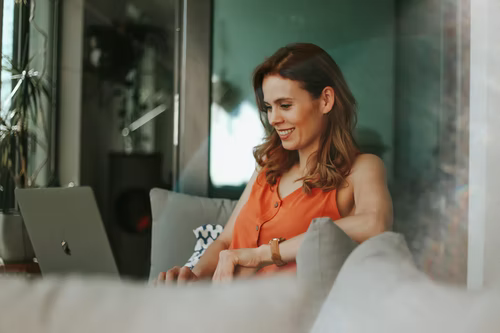 Comfortable clothes, in general, is becoming more fashionable in our society, with sweatpants and yoga leggings being more suitable apparel outside of work hours. Although this is the case, a good number of professionals find that working in the normal work attire makes them feel more professional and hence competent, even while working from home. So if you need to, rock one of the suit ideas mentioned above if this is the case for you.
The Bottom Line
A lot has been discussed in this article, giving you a variety of ideas to play with throughout the work month, and even more, space to try out different combinations. What is left is for your to budget and buy these products and be more creative each day. With that said, happy shopping, and more importantly, happy working!