Secure access to active pharmaceutical ingredients (APIs) ensures the production of medicines. However, the supply chain in the United States and other parts of the world is fragile. A study recently conducted by the Center for Analytics and Business Insights (CABI) at Washington University's Olin Business School found that over 80% of APIs required for essential medicines do not have a US-based manufacturing source. In other words, the majority of APIs come from outside of the US. Production takes place in countries including China and India. The study indicates that fewer than 5% of large-scale API sites operate within the US.
Related data on outsourcing of APIs is somewhat staggering. Of the US antibiotics supply, 80% comes from Chinese manufacturers, and they are responsible for roughly 40% of the US supply of penicillin alone. China is responsible for 95% of the US imports of ibuprofen and 91% of US supplies of hydrocortisone. China also produces 70% of the US imports of acetaminophen and 40% of the US imports of heparin. Pharmaceutical companies in India are responsible for 40-50% of all generic drugs in the US. The US has essentially turned to offshore sources for nearly all the drug needs in the country. While outsourcing has many benefits, many disadvantages can weigh down those pluses of outsourcing. Some disadvantages include changes in government regulatory guidelines, pressure from political sources, increases in costs associated with logistics and sourcing of materials, and ongoing reliance on outside third parties.
Examples of Supply Chain Disruptions
Outsourcing is potentially disruptive to the pharma supply chain. The last year and a half has shown that sudden changes in supply chains can impact the US. The global pandemic showed weaknesses in several industries, including pharmaceuticals. In March 2020, exports of 26 ingredients and medicines produced in India were restricted because the Indian government was fearful of shortages to their own people resulting from the pandemic. India also limited the export of ventilators, diagnostic testing kits, masks, and other types of protective gear. The restrictions were ultimately lifted, but while they were in place, they severely impacted the supply chain in the US.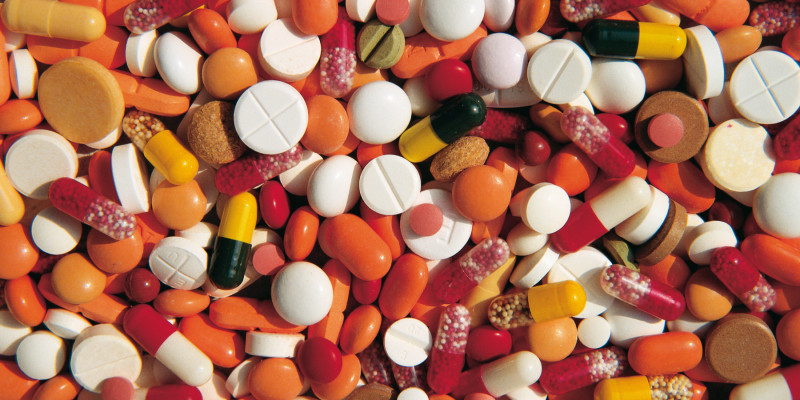 In China, several pharmaceutical and medical equipment exports were delayed. Chinese officials wanted to ensure the quality of the exported medical products as well as that goods needed in China because of COVID-19 were not shipped out of the country. In the US, exports of certain face masks and gloves were restricted for four months to address the spike in demand for them within the country. As the need for pharmaceuticals and medical equipment increased as the pandemic spread, shipping delays also increased as countries sought to protect supplies for their own citizens. Global cargo transit took a major hit as a result, with the International Air Transport Association (IATA) reporting that in March 2020, global air capacity dropped by 23% while cargo capacity dipped 44%.
Why US Manufacturing Is Limited
According to Olin adjunct lecturer and CABI senior research advisor Anthony Sardella, the US relies on API outsourcing because "the economics did not lend itself" to manufacturing within the US. Put simply, it's cheaper to have foreign labor produce certain APIs. The CABI report also reveals other weaknesses in the US pharma supply chain. They include a move to reach the bottom tier on pricing compared to global counterparts, fewer input costs, and fewer regulatory standards such as IQ OQ PQ (Installation Qualification Operational Qualification Performance Qualification).
Sardella adds, "There are also great subsidies that these other countries provide because they understand the pharmaceutical drugs supply is an important national health and security topic. The subsidies provide significant government incentives, whereas the United States has not provided those types of industry incentives – so that started the shift from United States manufacturing to other areas." Sardella concludes, "As that grew, prices were driven down further and as a result, the economics no longer worked for the US manufacturers and therefore they closed facilities or facilities have been mothballed."
How The US Can Secure Its Supply of Drugs
The solution to securing the US drug supply? Increasing API manufacturers in the United States. But according to Sardella, it won't be easy. However, he thinks it is possible even if it may not be considered economically feasible at present. "The path to this is to use advanced new manufacturing technologies that have been in research and do exist, one of them being continuous flow manufacturing." That type of technology would allow the agile production of these APIs in the US. Sardella adds, "They would allow for cost-effective production so that you could produce them at a very reasonable and economically favorable price point. These new technologies are much more nimble in that they don't require the same massive capital investments to get started. As a result, they allow for less early investment and faster time to market."
New Technologies Are Quicker To Implement
Finally, Sardella points out that it can take between seven and eight years to set up traditional batch manufacturing facilities, whereas new manufacturing technologies will take a fraction of that time. Facilities with the capacity required by the US can be producing APIs within two or three years. "Essential drugs with little or no US manufacturing source should be prioritized, before moving on to APIs that are less critical, but still vulnerable to an interrupted supply chain." Sardella adds that the US also needs to secure its supply of APIs and diversify the supply chain. "So, for example, not having so much dependence on one or two countries is not all about moving everything to the United States with new technology, but also diversifying and partnering with other countries that could be producers."
Final Thoughts While outsourcing is good in many ways, the US drug supply is in serious need of an overhaul. With most of the critical medications filling the US drug supply coming from offshore sources, the security of the supply and the supply chain present many potential weak spots. New manufacturing technologies in the US could reduce the need for offshore suppliers, providing the US a more reliable domestic supply that is secure, less impacted by global influences, and resulting in a better balance of players within the supply chain.