The anniversary is the time when a couple sits back and recalls the precious and joyful moments of their marriage. We all know that marriage is made of both good and bad days. If you want to make this memorable day more beautiful, surprise him by showing your love and affection to him. He will surely love you infinitely even more. You can bring a smile to your husband's face by sending him top romantic anniversary quotes for husband. So let's discover some romantic and funny anniversary wishes for him.
Anniversary Quotes For Husband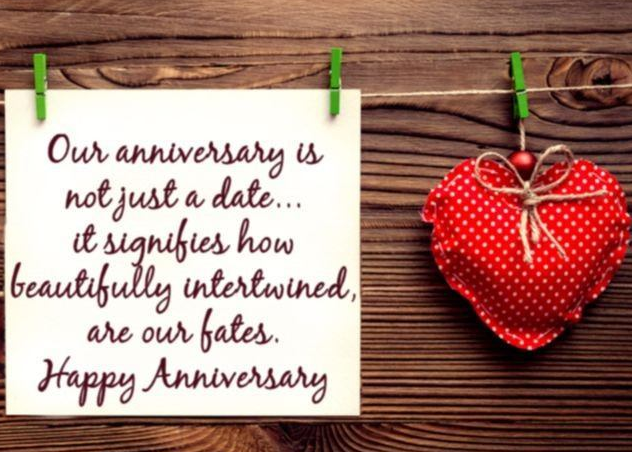 "Our anniversary is not just a date it signifies how beautifully intertwined, are our fates. Happy Anniversary!"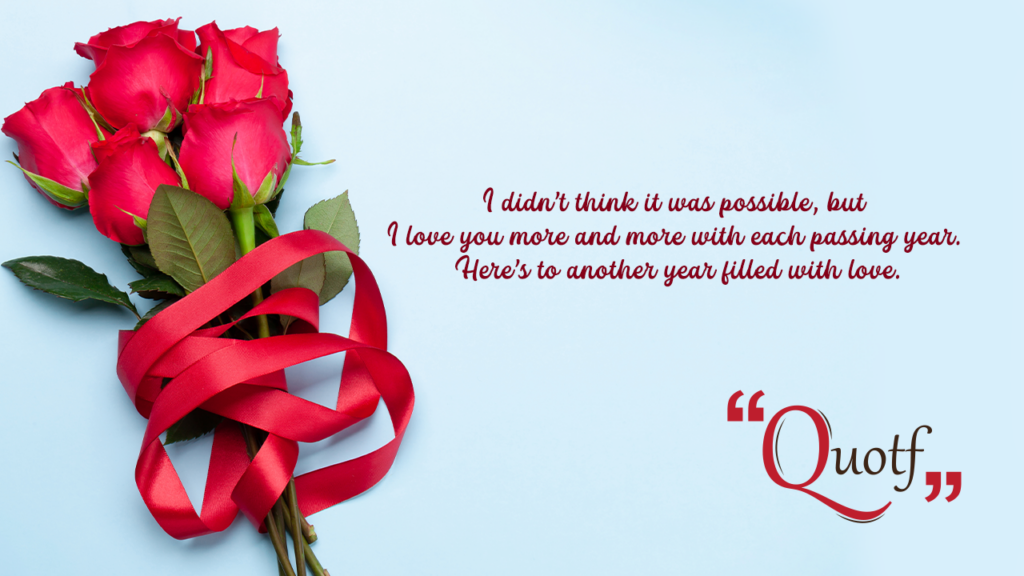 "I didn't think it was possible, but I love you more and more with each passing year. Here's to another year filled with love."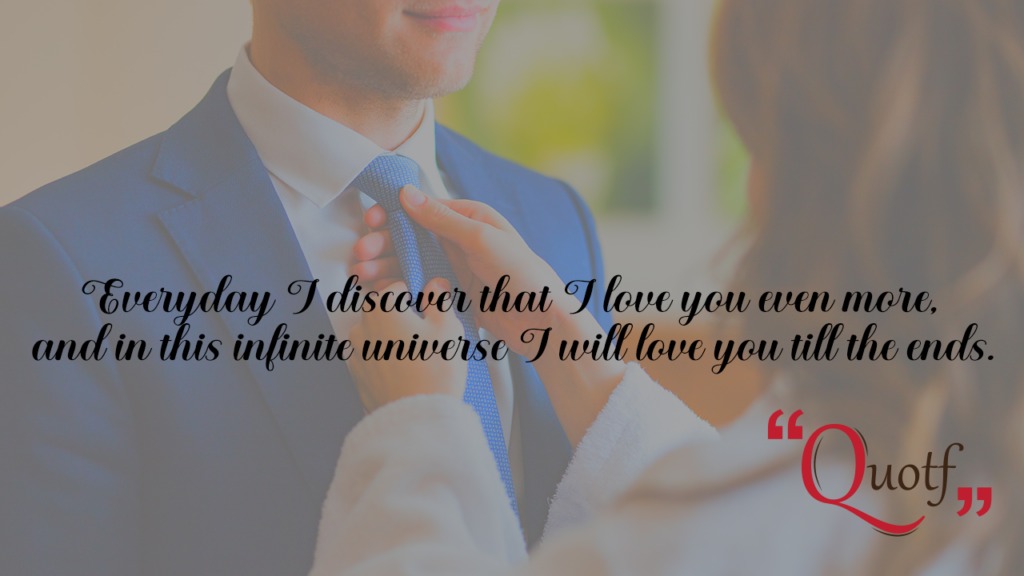 "Everyday I discover that I love you even more, and in this infinite universe I will love you till the ends."

~ Alicia N Green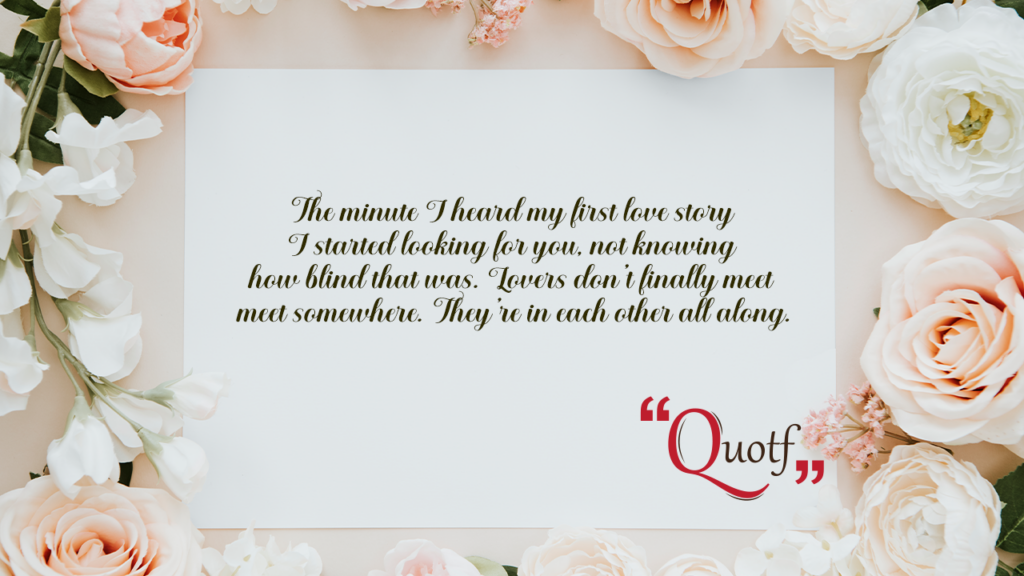 "The minute I heard my first love story I started looking for you, not knowing how blind that was. Lovers don't finally meet meet somewhere. They're in each other all along."

~ Rumi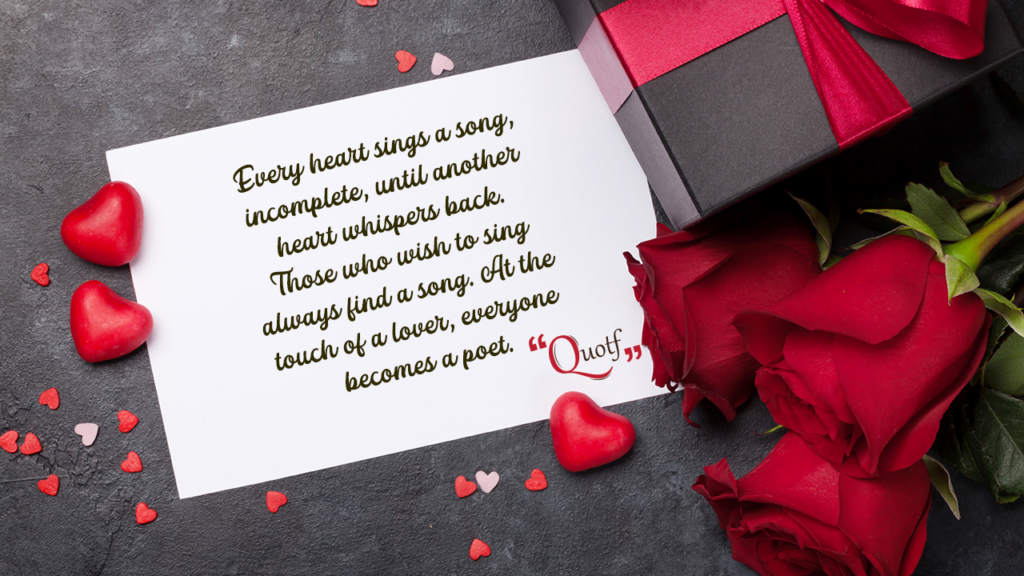 "Every heart sings a song, incomplete, until another heart whispers back. Those who wish to sing always find a song. At the touch of a lover, everyone becomes a poet."

~ Plato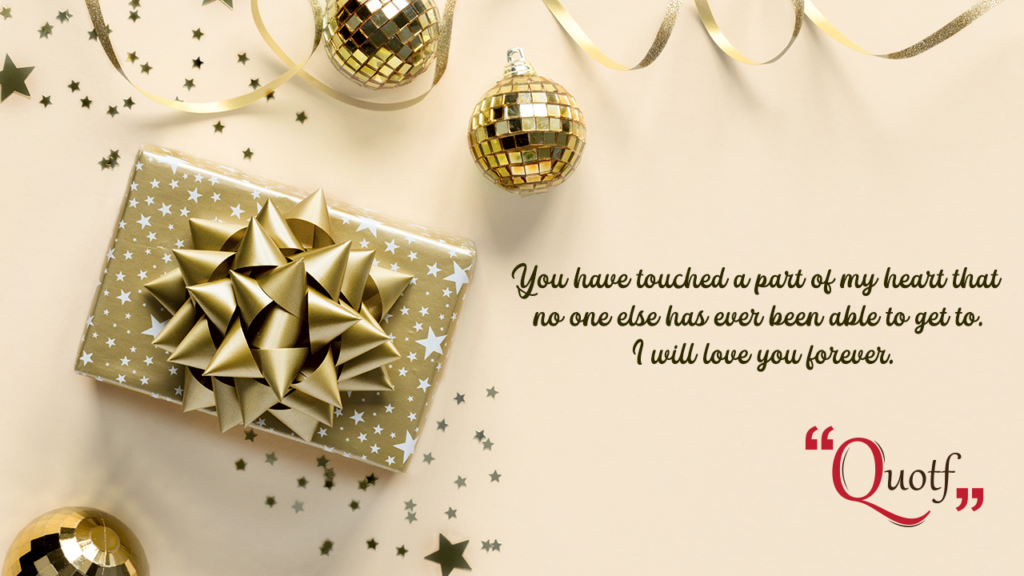 "You have touched a part of my heart that no one else has ever been able to get to. I will love you forever."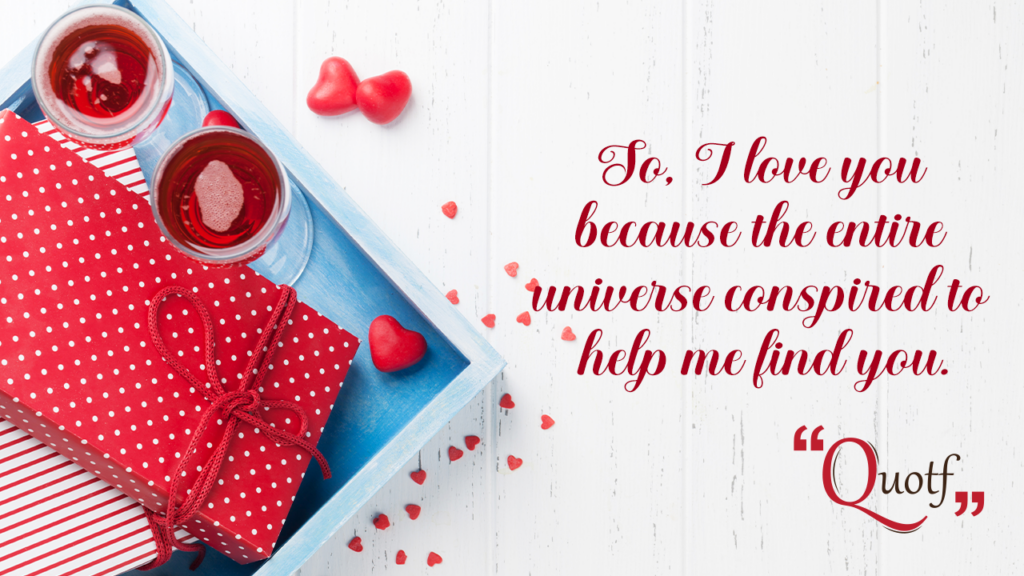 "So, I love you because the entire universe conspired to help me find you."

~ Paulo Coelho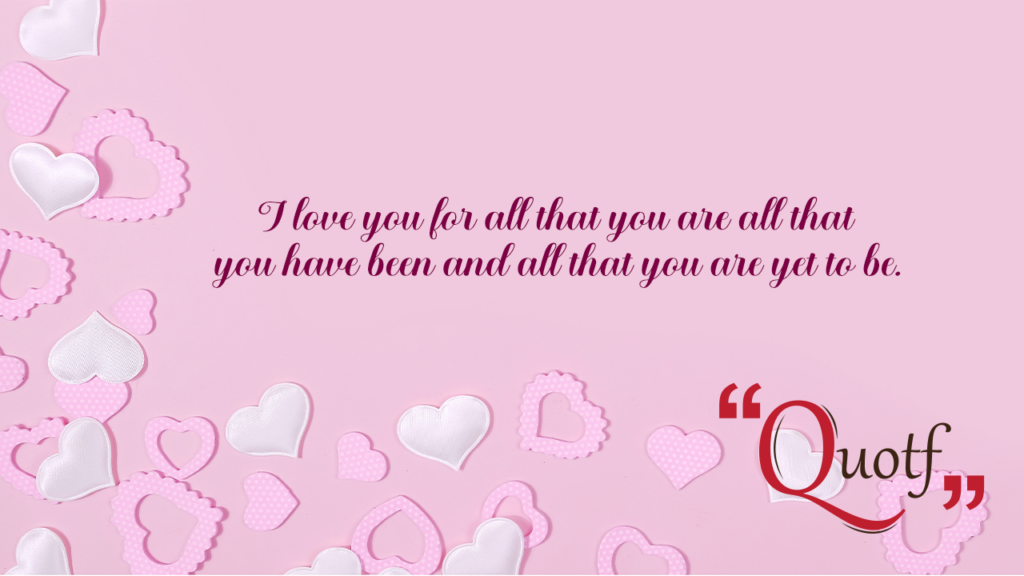 "I love you for all that you are all that you have been and all that you are yet to be."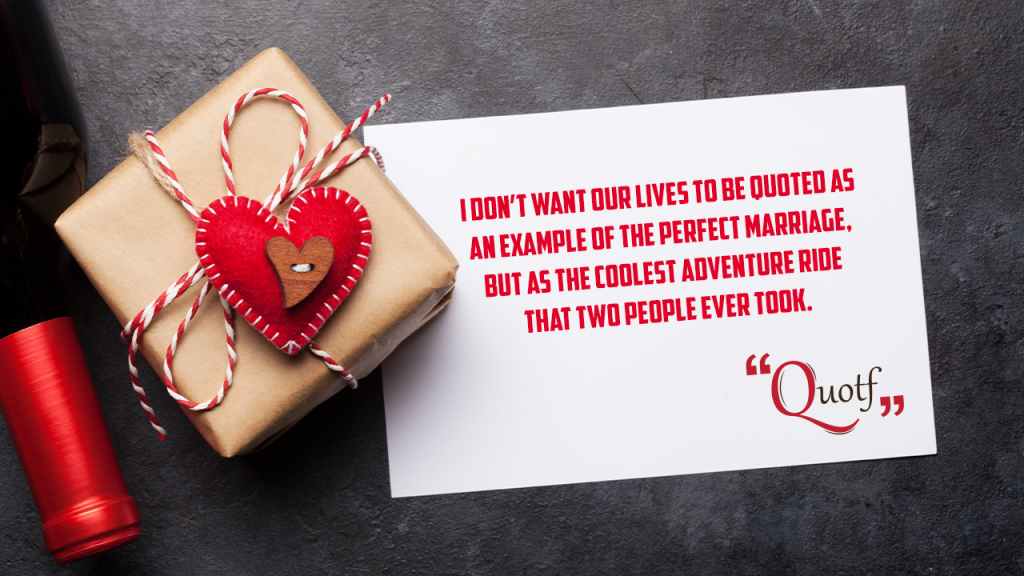 "I don't want our lives to be quoted as an example of the perfect marriage, but as the coolest adventure ride that two people ever took."
Related Article: The Best Thank You Quotes and Sayings
Heart Touching Anniversary Wishes For Husband
Read More : Anniversary Quotes For Him
"One year ago, you kissed me goodnight for the first time." -Anonymous
"A year has flown by, and I didn't even realize it. Is the rest of our lives together going to run just as smoothly? I hope so." -Anonymous
"Spending one year with you in pure bliss equals a thousand years of experiencing all the other pleasures of life." -Anonymous
Related Read: Strength Quotes
"No matter how much time goes by, I'll never forget the first time you looked at me and how I fell in love." -Anonymous
"It's all about the first person you want to tell good news to." -Anonymous
"When I saw you I fell in love, and you smiled because you knew." -William Shakespeare
Read More: Beautiful Smile Quotes
"The best feeling in the world is kissing someone for the first time when you've really wanted to kiss them for a long time." -Anonymous
"They say the first year is the hardest, but when you're married to your best friend nothing could be easier." -Anonymous
"Best day in Μy life. Ηappy anniversary to you Μy dear." -Anonymous
Best Wedding Anniversary Wishes & Messages
"The best love is the kind that awakens the soul; that makes us reach for more, that plants a fire in our souls and brings peace to our minds. That's what I hope to give you forever." -Nicholas Sparks
"So, I love you because the entire universe conspired to help me find you." -Paulo Coelho
"Love is not something you go out and look for. Love finds you, and when it does, ready or not, it'll be the best thing to ever happen to you." -Anonymous
"If someone asked me to describe you in two words I'd say, simply amazing." -Anonymous
"Sometimes someone comes into your life, so unexpectedly, takes your heart by surprise, and changes your life forever." -Anonymous
Related Read: Best Inspirational Quotes On Life
"Thank you for reminding me what butterflies feel like." -Anonymous
"You are the source of my joy, the center of my world and the whole of my heart." -Anonymous
"When I tell you I love you, I am not saying it out of habit, I am reminding you that you are my life." -Anonymous
" I am so totally, completely, overwhelmingly, eye-poppingly, life-changingly, spectacularly, passionately, deliciously in love with you." -Anonymous
"I love you every step of the way." -Anonymous
Romantic Wedding Anniversary Wishes for Husband
Read More: Best Love Quotes For Him
"All of these years you've heard me nag. But on this day, I'm going to brag." -Anonymous
"The first year was magical, the rest will be the same too… I cherish the warmth of being wrapped, in the love given by you." -Anonymous
"I always wake up smiling, I think it's your fault." -Anonymous
"The secret of a happy marriage remains a secret." -Anonymous
"Marriage is a relationship in which one is always right and the other is the husband." -Anonymous
"You're the only one I want to annoy the rest of my life." -Anonymous
Read More: Good Night Messages Sweetheart
"Good thing you don't have to suffer from a lack of vitamin me." -Anonymous
"Love is being stupid together." -Anonymous
"Sometimes I wonder how you put up with me. Then I remember, oh I put up with you. So we're even." -Anonymous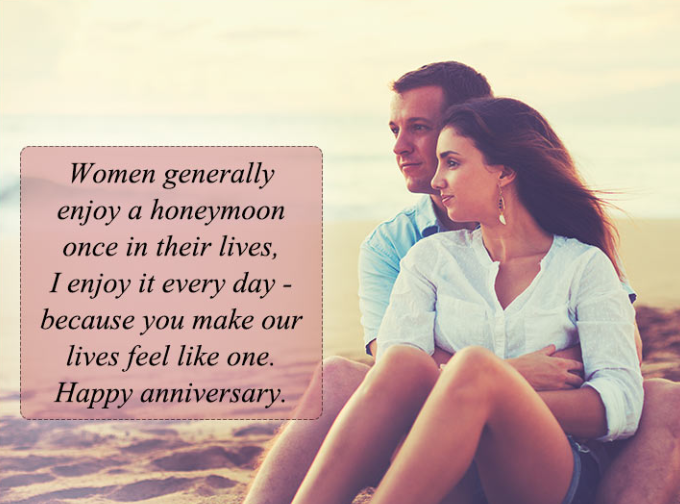 Bottom Lines
The most significant figure in a woman's life is her husband. Consider for a moment what your life would be like without your husband. Especially on an anniversary, express your gratitude to him and tell him how much you care. From the bottom of your heart, compose some heart touching anniversary wishes for your husband. We are available to support you in your effort. All of the quotations and key phrases are included in this post. We are pleased to offer you the very best greetings and wishes.
DISCLAIMER!
All the quotations on the website quotf.com fall under copyright law's fair use. We provide quotes from different authors as it is. Quoting their words does not mean we agree or approve of their ideas.