Short Inspirational Quotes
"Love takes off masks that we fear we cannot live without and know we cannot live within."
Related Article: Short Love Quotes
"Love yourself first and everything else falls into line. You really have to love yourself to get anything done in this world."
"Once the realization is accepted that even between the closest human beings infinite distances continue, a wonderful living side by side can grow, if they succeed in loving the distance between them which makes it possible for each to see the other whole against the sky."
"The most important thing in life is to learn how to give out love, and to let it come in."
"Love will find a way through paths where wolves fear to prey."
Inspirational quotes
"If I know what love is, it is because of you."
"I love you not because of who you are, but because of who I am when I am with you."
"Love is a friendship set to music."
"We are shaped and fashioned by what we love."
"When we are in love we seem to ourselves quite different from what we were before."
Short motivational quotes
Read More: Quotes About Living a Beautiful Life
"Love in its essence is spiritual fire."
"The way to love anything is to realize that it may be lost."
"It takes courage to love, but pain through love is the purifying fire which those who love generously know. We all know people who are so much afraid of pain that they shut themselves up like clams in a shell and, giving out nothing, receive nothing and therefore shrink until life is a mere living death."
"Don't brood. Get on with living and loving. You don't have forever."
"Love recognizes no barriers. It jumps hurdles, leaps fences, penetrates walls to arrive at its destination full of hope."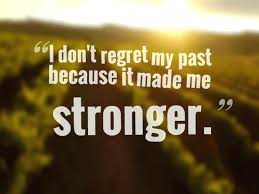 Inspirational life quotes
Related Read: Life Quotes & Sayings
"There is only one happiness in this life, to love and be loved."
"Your task is not to seek for love, but merely to seek and find all the barriers within yourself that you have built against it."
"Love is of all passions the strongest, for it attacks simultaneously the head, the heart and the senses."
"You know it's love when all you want is that person to be happy, even if you're not part of their happiness."
"At the touch of love everyone becomes a poet."
Short Inspirational Sayings
"If I had a flower for every time I thought of you… I could walk through my garden forever."
"When you arise in the morning, think of what a precious privilege it is to be alive – to breathe, to think, to enjoy, to love."
"The best and most beautiful things in this world cannot be seen or even heard, but must be felt with the heart."
"Keep love in your heart. A life without it is like a sunless garden when the flowers are dead."
"The only thing we never get enough of is love; and the only thing we never give enough of is love."
Motivational quotes for students
"Lots of people want to ride with you in the limo, but what you want is someone who will take the bus with you when the limo breaks down."
"You yourself, as much as anybody in the entire universe, deserve your love and affection."
"You know you're in love when you don't want to fall asleep because reality is finally better than your dreams."
"Life without love is like a tree without blossoms or fruit."
"'Tis better to have loved and lost than never to have loved at all."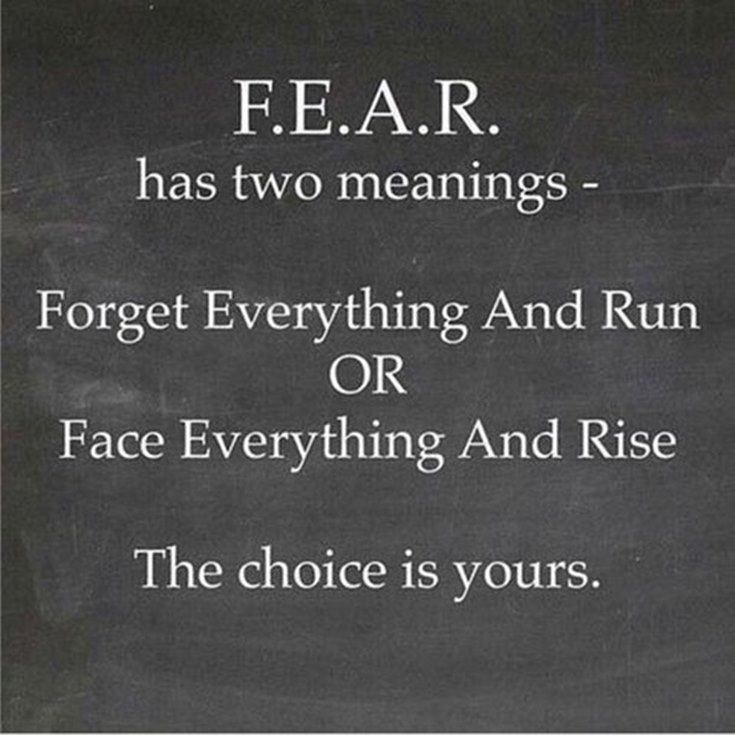 Short positive quotes
"Love many things, for therein lies the true strength, and whosoever loves much performs much, and can accomplish much, and what is done in love is done well."
"The art of love is largely the art of persistence."
"If you would be loved, love, and be loveable."
"Friends show their love in times of trouble, not in happiness."
"Love does not dominate; it cultivates."
"Love is an untamed force. When we try to control it, it destroys us. When we try to imprison it, it enslaves us. When we try to understand it, it leaves us feeling lost and confused."
"I have decided to stick with love. Hate is too great a burden to bear."
"A healthy self-love means we have no compulsion to justify to ourselves or others why we take vacations, why we sleep late, why we buy new shoes, why we spoil ourselves from time to time. We feel comfortable doing things which add quality and beauty to life."
"We are most alive when we're in love."
Short Inspirational Sayings
"The love we give away is the only love we keep."
"The giving of love is an education in itself."
"The more one judges, the less one loves."
"Love is so short, forgetting is so long."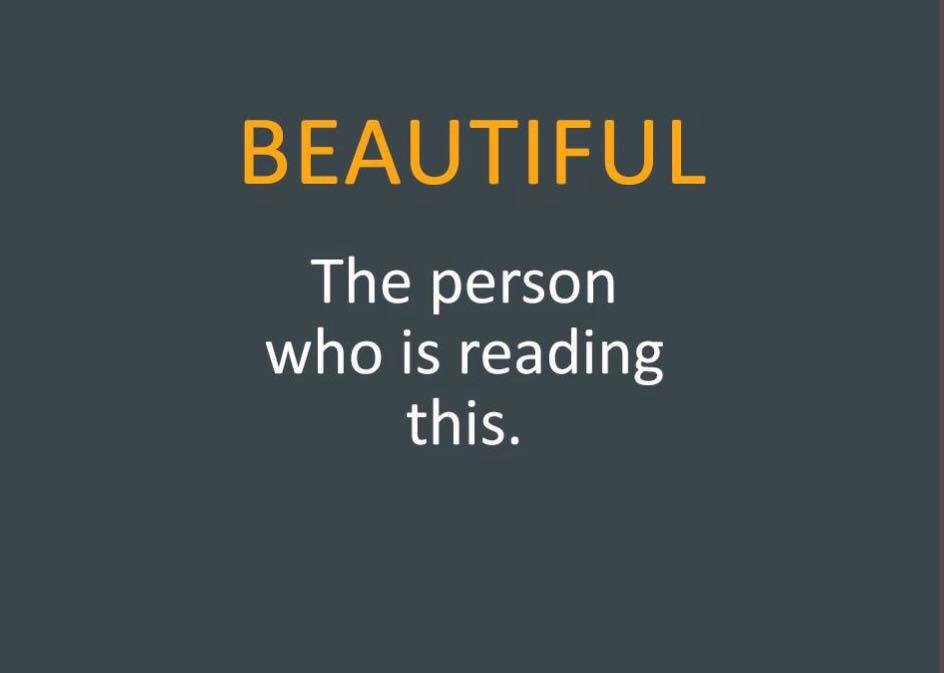 Inspirational quote of the day
"A kiss is a lovely trick designed by nature to stop speech when words become superfluous."
"You're always with yourself, so you might as well enjoy the company." — Diane Von Furstenberg
"Immature love says: 'I love you because I need you.' Mature love says 'I need you because I love you.'"
"Being deeply loved by someone gives you strength, while loving someone deeply gives you courage.
"One word frees us of all the weight and pain of life: That word is love."
Short motivational quotes
"The deeper that sorrow carves into your being, the more joy you can contain. Is not the cup that holds your wine the very cup that was burned in the potter's oven? And is not the lute that soothes your spirit, the very wood that was hollowed with knives? When you are joyous, look deep into your heart and you shall find it is only that which has given you sorrow that is giving you joy. When you are sorrowful look again in your heart, and you shall see in truth that you are weeping for that which has been your delight."
"Love is when you meet someone who tells you something new about yourself."
"Better to have lost and loved than never to have loved at all."
"A friend is someone who knows all about you and still loves you."
"I found in my research that the biggest reason people aren't more self-compassionate is that they are afraid they'll become self-indulgent. They believe self-criticism is what keeps them in line. Most people have gotten it wrong because our culture says being hard on yourself is the way to be."
Motivational quotes about life
"Love is a better teacher than duty."
"When you adopt the viewpoint that there is nothing that exists that is not part of you, that there is no one who exists who is not part of you, that any judgment you make is self-judgment, that any criticism you level is self-criticism, you will wisely extend to yourself an unconditional love that will be the light of the world."
you May Like: Wisdom Quotes & Sayings
"True love comes quietly, without banners or flashing lights. If you hear bells, get your ears checked."
"If you aren't good at loving yourself, you will have a difficult time loving anyone, since you'll resent the time and energy you give another person that you aren't even giving to yourself."
"The greatest healing therapy is friendship and love."
"Every person has to love at least one bad partner in their lives to be truly thankful for the right one."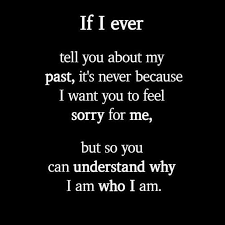 Inspirational Quotes
"There came a time when the risk to remain tight in the bud was more painful than the risk it took to blossom."
"Love is what you've been through with somebody."
"The best proof of love is trust."
"A woman knows the face of the man she loves as a sailor knows the open sea."
"When I loved myself enough, I began leaving whatever wasn't healthy. This meant people, jobs, my own beliefs and habits – anything that kept me small. My judgment called it disloyal. Now I see it as self-loving."
Quotes about inspiration
"A dog is the only thing on earth that loves you more than you love yourself."
"For small creatures such as we the vastness is bearable only through love."
"Fortune and love favor the brave."
"To love is nothing. To be loved is something. But to love and be loved, that's everything."
"Love is not only something you feel, it is something you do."
Inspirational short quotes about life
"Loving people live in a loving world. Hostile people live in a hostile world. Same world."
"Love never dies a natural death. It dies because we don't know how to replenish its source. It dies of blindness and errors and betrayals. It dies of illness and wounds; it dies of weariness, of witherings, of tarnishings."
"Where there is love there is life."
"Darkness cannot drive out darkness: only light can do that. Hate cannot drive out hate: only love can do that."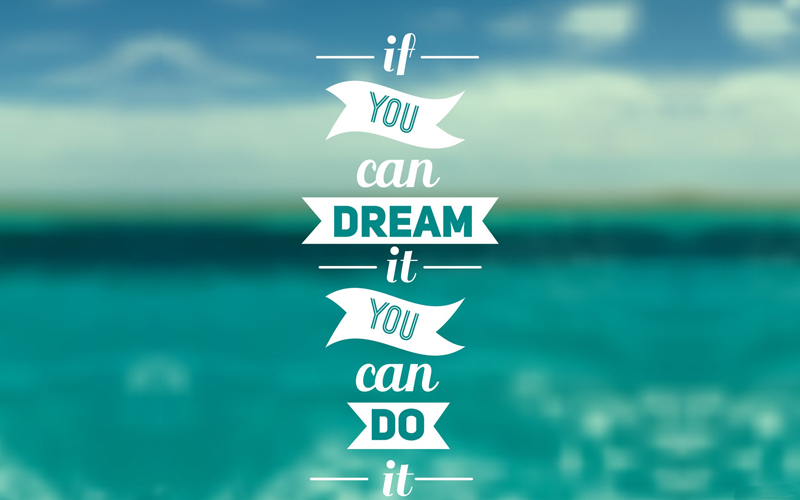 Quote of the day inspirational
"And in the end, the love you take, is equal to the love you make."
"If you live to be a hundred, I want to live to be a hundred minus one day so I never have to live without you."
"All you need is love. But a little chocolate now and then doesn't hurt."
"Keep your face always toward the sunshine—and shadows will fall behind you." —Walt Whitman
"It is always the simple that produces the marvelous." —Amelia Barr
Inspirational quotes short
"The world is full of magical things patiently waiting for our wits to grow sharper." —Bertrand Russell
"Let us make our future now, and let us make our dreams tomorrow's reality." —Malala Yousafzai
"All you need is the plan, the road map, and the courage to press on to your destination." —Earl Nightingale
"The glow of one warm thought is to me worth more than money." —Thomas Jefferson
"Once we believe in ourselves, we can risk curiosity, wonder, spontaneous delight, or any experience that reveals the human spirit." —E. E. Cummings
Great inspirational quotes
"The power of imagination makes us infinite." —John Muir
"Try to be a rainbow in someone's cloud." —Maya Angelou
"I believe that if one always looked at the skies, one would end up with wings." —Gustave Flaubert
"I dwell in possibility." —Emily Dickinson
"Light tomorrow with today." —Elizabeth Barrett Browning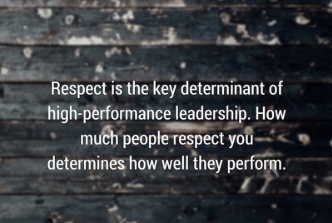 Short inspirational sayings
"I arise full of eagerness and energy, knowing well what achievement lies ahead of me." —Zane Grey
"A No. 2 pencil and a dream can take you anywhere." —Joyce Meyer
"When the sun is shining I can do anything; no mountain is too high, no trouble too difficult to overcome." —Wilma Rudolph
"Happiness is not something you postpone for the future; it is something you design for the present." —Jim Rohn
"In a gentle way, you can shake the world." —Mahatma Gandhi
Inspirational quotes to live by
"Happiness is a butterfly, which when pursued, is always just beyond your grasp, but which, if you will sit down quietly, may alight upon you." —Nathaniel Hawthorne
You May Like: Quotes About Happiness
"Let your life lightly dance on the edges of time like dew on the tip of a leaf." —Rabindranath Tagore
"Follow your bliss and the universe will open doors where there were only walls." —Joseph Campbell
"Each day provides its own gifts." —Marcus Aurelius
Begin now to be what you will be hereafter. Saint Jerome
Short inspiring quotes about life
We have to do the best we are capable of. This is our sacred human responsibility. Albert Einstein
You have as much laughter as you have faith. Martin Luther
The brain is wider than the sky. Emily Dickinson
Two roads diverged in a wood, and I took the one less traveled by, and that has made all the difference. Robert Frost
A goal should scare you a little and excite you a lot. Joe Vitale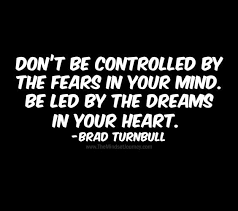 Good inspirational quotes
Listen, smile, agree, and then do whatever the fuck you were doing to do anyway. Robert Downey Jr
Magic is believing in yourself, if you can do that, you can make anything happen. Johann Wolfgang von Goethe
You May Like: Most Encouraging Believe Quotes (FAITH)
The world is full of magic things, patiently waiting for our senses to grow sharper. W.B. Yeats
It is not in the stars to hold our destiny but in ourselves. William Shakespeare Click to tweet
If you are not willing to risk the unusual, you will have to settle for the ordinary. Jim Rohn Click to tweet
Small inspirational quotes
Learn to say 'no' to the good so you can say 'yes' to the best. John C. Maxwell
Great things never came from comfort zones. Neil Strauss
I have the choice of being constantly active and happy or introspectively passive and sad. Or I can go mad by ricocheting in between. Sylvia Plath
When you have confidence, you can have a lot of fun. And when you have fun, you can do amazing things. Joe Namath
If you want something you never had, you have to do something you've never done. Thomas Jefferson
Beautiful inspirational quotes
There is nothing noble in being superior to your fellow man; true nobility is being superior to your former self. Ernest Hemingway
Your labor is your contribution to the miracle. Elizabeth Gilbert
We did not come to fear the future. We came here to shape it. Barack Obama
Learn to sell. Learn to build. If you can do both, you will be unstoppable. Naval Ravikant
There is no great genius without a mixture of madness. Aristotle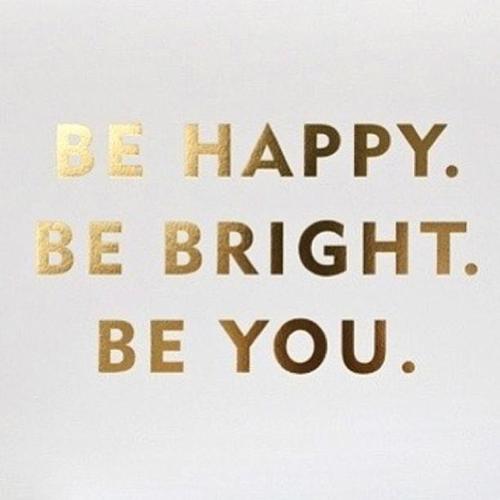 Short inspirational phrases
The greatest thing in the world is to know how to belong to oneself. Michel de Montaigne
Great things are not accomplished by those who yield to trends and fads and popular opinion. Jack Kerouac
Adversity reveals genius, prosperity conceals it. Horace Click to tweet
I would rather be a superb meteor, every atom of me in magnificent glow, than a sleepy and permanent planet. Jack London
Never let the odds keep you from doing what you know in your heart you were meant to do. H. Jackson Brown Jr
Inspirational motivational quotes
The first to apologize is the bravest. The first to forgive is the strongest. The first to forget is the happiest. Unknown
Don't judge each day by the harvest you reap but by the seeds that you plant. Robert Louis Stevenson
Never confuse a single defeat with a final defeat. F. Scott Fitzgerald
From error to error one discovers the entire truth. Sigmund Freud (This is one of my favorite inspirational quote. Leave a reply here and let me know what's yours!)
Inspirational quotes the scariest moment is always just before you start stephen king wisdom quotes
Top inspirational quotes
The scariest moment is always just before you start. Stephen King
Inspirational quotes every next level of your life will demand a different you wisdom quotes
Every next level of your life will demand a different you.
inspirational quotes who looks outside dreams who looks inside awakes carl jung wisdom quotes
Who looks outside, dreams; who looks inside, awakes. Carl Jung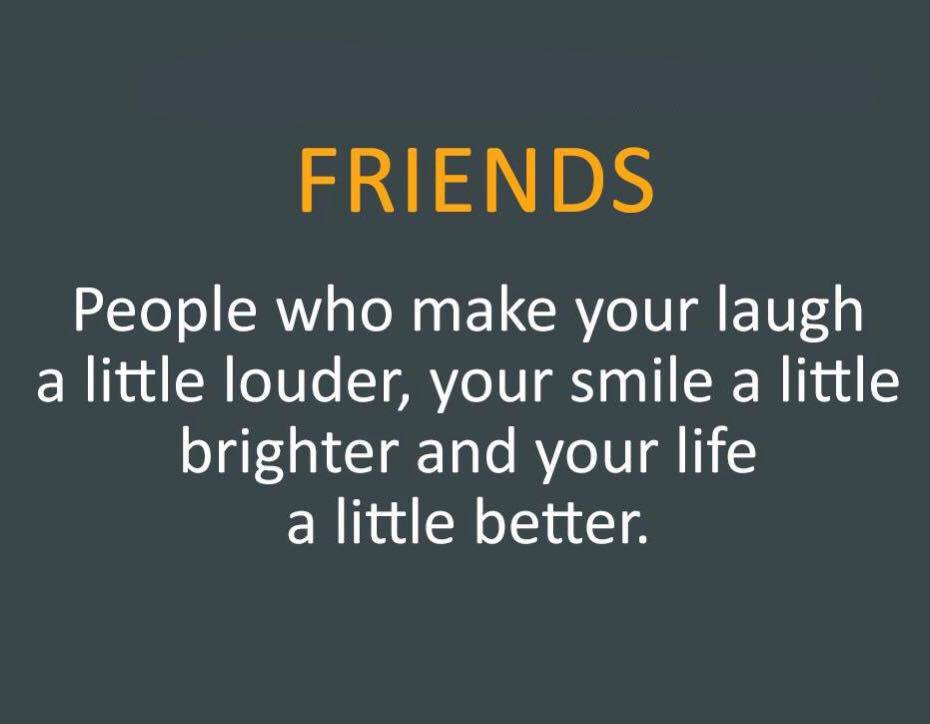 Inspirational quotes little one travels far jrr tolkien wisdom
Little by little, one travels far. J. R. R. Tolkien
Inspirational quotes i exist as i am that is enough walt whitman wisdom quotes
I exist as I am, that is enough. Walt Whitman
inspirational quotes we know what are but may william shakespeare wisdom
Positive encouraging quotes
We know what we are, but know not what we may be. William Shakespeare
inspirational quotes paths made walking franz kafka
Paths are made by walking. Franz Kafka
inspirational quotes difficult roads lead beautiful destinations unknown
Difficult roads often lead to beautiful destinations. Unknown
Inspirational and motivational quotes
Inspirational quotes loving heart truest wisdom
A loving heart is the truest wisdom. Charles Dickens
Inspirational quotes gutter some looking stars oscar wilde wisdom
We are all in the gutter, but some of us are looking at the stars. Oscar Wilde
In a gentle way, you can shake the world. Mahatma Gandhi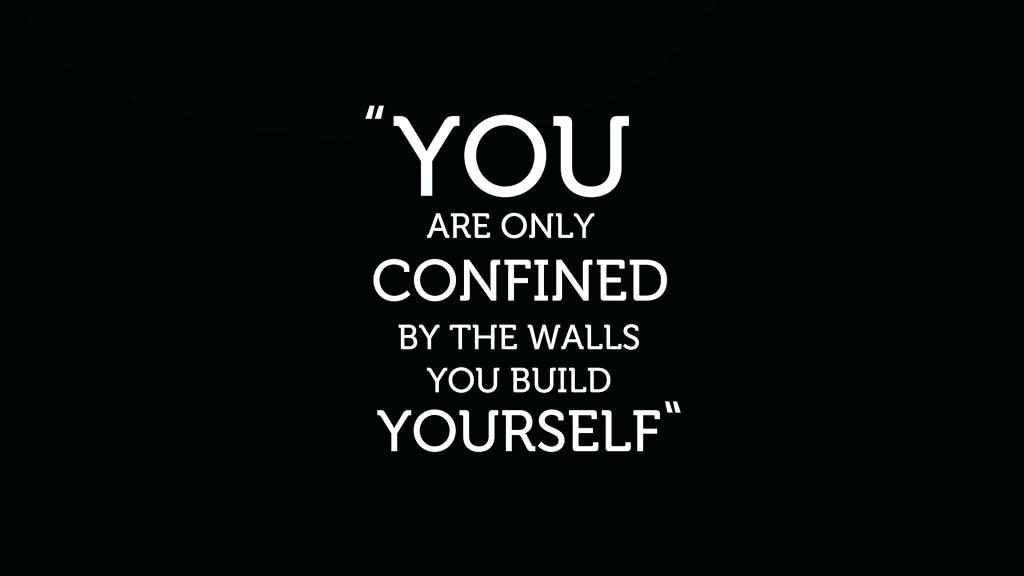 Short inspirational words about life
The secret of getting ahead is getting started. Mark Twain
Ever tried. Ever failed. No matter. Try again. Fail again. Fail better. Samuel Beckett
You will become as small as your controlling desire; as great as you dominant aspiration. James Allen
Although the world is full of suffering, it is also full of the overcoming of it. Helen Keller
Ask and it will be given to you; seek and you will find; knock and the door will be opened to you. Jesus Christ
A ship is always safe a shore but that is not what it's built for. Albert Einstein
Shoot for the moon and if you miss you will still be among the stars. Les Brown
Always do your best. What you plant now, you will harvest later. Og Mandino
When you know what you want, and want it bad enough, you will find a way to get it. Jim Rohn
Short inspirational quotes for work
If you don't know where you are going, you will probably end up somewhere else. Laurence J. Peter
If you can dream it, then you can achieve it. You will get all you want in life if you help enough other people get what they want. Zig Ziglar
Not all those who wander are lost. J. R. R. Tolkien Click to tweet
Don't let what you cannot do interfere with what you can do. John Wooden
If you don't like something, change it. If you can't change it, change your attitude. Maya Angelou