Friendly saying a few years ago most people are not aware more about fashion and styles because they don't have easy access to fashion magazines and shows. But now everyone can easily remain up to date with the latest fashions and styles through multiple Fashion Apps for free.
Like other things fashion and style is also becoming part of our life. Due to which everyone is fashion conscious and wants to be up to date these days. So, people are using different fashion apps and websites where they get Tips, suggestion, and guide that help them to remain in fashion.
The main reason behind the boom in fashion is the industry is social networking sites and apps where most people have known about fashion, style, and other things. After knowing about fashion through social apps now people are becoming more conscious and start using different fashion apps to remain tip-top.
What are Fashion Apps?
Basically, these are simple android apps that are made special for fashion purposes. These apps guide and help to choose the best trending fashion for everyone for free directly from their smartphone and tablet.
There are multiple apps that are made especially for different fashion trends and genders. Some apps are useful for females which have only guides, suggestions, and fashion tips for women. Like women's fashion apps there are tons of app for kids, and men's too on the internet.
These fashion apps are useful for all people who want to maintain the best Wardrobe. If you don't have an idea to choose the best wardrobe then you must try fashion apps that are easily available on the internet and google play store.
What are the best Fashion Apps for people in the year 2021?
According to users reviews and ratings below mentioned apps are the most used and loved apps on the internet with the best suggests and tips like,
Kitenge Fashion Styles
This app is specially designed for those people who love African historical dress patterns and fashion styles. The main motto of this app is to preserve historical African drees style. This app regularly updates new dress style based on African culture for its viewers which help them to remain updated with the African fashion world.
People love this new app because it is all one app for fashion lovers where they get the latest dress design, fashion tips, and suggestions for free. If you love African dress design then you must try this new app on your device from the google play store or any other app store for free.
Street Fashion Men Swag Style
As the name indicate this new fashion app is made for men who want to remain updated with trending and popular fashion styles. Apart from trending fashion styles and dresses users will also get a guide with tips and suggestions which help them to dress properly in different events.
In this app, users will get a catalog of famous men-to-dress designers which helps users to explore exclusive fashion styles and dresses simple from their smartphone and tablet for free. Users can easily discover all types of men's apparel and merchandise through this single app for free.
Depop App
If you are jealous of your friends and other people who wear the latest fashion and stylish dresses and shoes then you must try this new fashion app which not only helps you to discover the latest fashion and stylish dresses and shoes.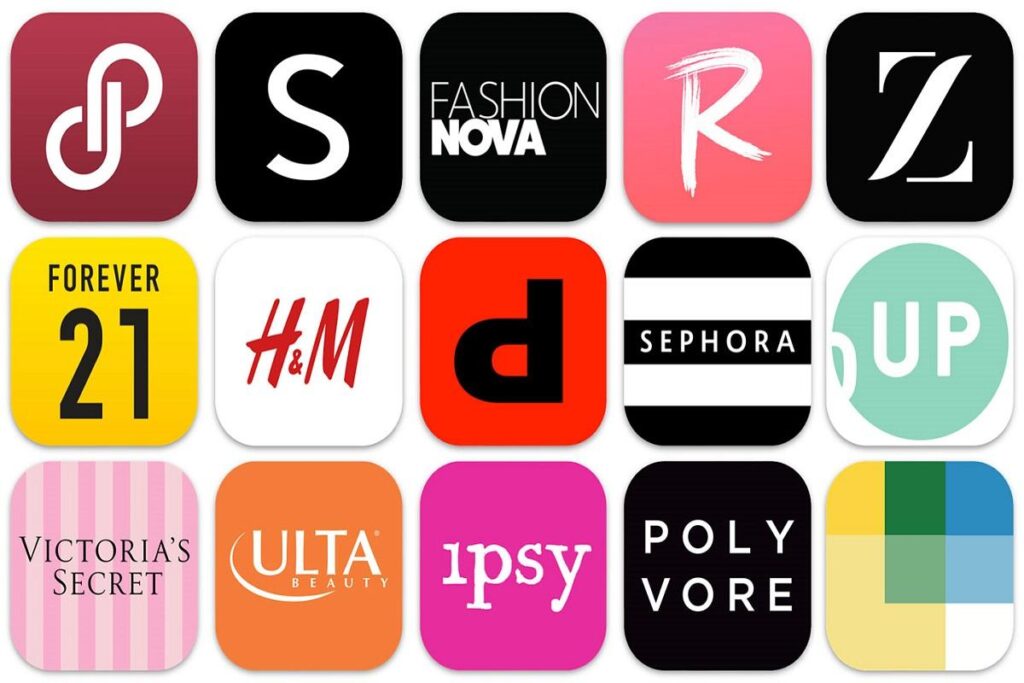 Wish App
This is a one-stop shop on your palm which helps you to buy everything related to fashion and style. You can easily discover all new and trending clothes, shoes, and other things from your device anywhere at any time.
In this app, users will get a separate portion for fashion where users can easily get access to all new fashion and styles which he or them to remain up to date with the latest fashion trend. To use this app, you need to create an account that will help you to read feedback from other people about the product which you want to buy from this new app.
Apart from the above-mentioned fashion apps, you will also get tons of other apps on offlinemodapk.com which help you to stay updated regarding the latest fashion trends directly from your smartphone and tablet for free.
Users can easily download and install these fashions apps on their device like other apps if they download them from the official app store. However, to download these apps from third-party websites users need to all permissions and also enable unknown sources from security settings.
Final Words,
Fashion Apps are helping people to remain up to date with the latest fashion trends directly from their device for free. If you are fashion conscious then you must try these fashion apps on your device and also share them with other smartphone users. So that more people will get benefit from it.