The business sector has been booming for the past few decades, as more and more entrepreneurs are looking forward to starting their own businesses and impacting the world. However, by jumping into the cutthroat race of the business and commerce industry, you should have proper knowledge of commencing a business.
More of you might be completely new to the concept of business and various paper works or management duties related to a business. Fortunately, many other entrepreneurs have gone before you, and you can be able to learn by following in their footsteps.
Here are some essential steps you need to take while starting a business:-
Forming a Business Idea
The primary step of starting any business, whether it's offline or online, is deciding what type of business you want to run. Finding small company ideas is a task you may tackle methodically by relying on tried-and-true methods that have proven successful for previous business owners. Make sure to ask some questions while creating an idea. This might include "Who are my main competitors?" or "Is my business idea in trend?"
Deciding a Cool and Classy Business Name
To begin with, your company name is a crucial aspect of your marketing; it appears in everything you do. There's no reason to make things more difficult for yourself by choosing a bland, irrelevant or unclear, the name for your business.
However, the primary stages of a firm are fluid, and very little is set in stone.
You might come up with something fun in the early stages of your business, and if it doesn't work out, you can replace it with something more interesting. Maintain a straightforward and concentrated approach. Try to go for a name that expresses what you do, is short or catchy and is consistent with your goal and vision statements.
Validating Your Idea
In the early stage of your business model, you just have a brief idea about what might work. However you can't be totally sure until you start generating profits for your company. You can consider checking out some market research, trends or feedback, which might steer you to the right path. Don't finalize any idea until you start generating some sales or business traffic. This will help you to validate your idea.
Developing a Business Strategy
The next stage in starting any business is to create a business strategy. For this, you should sit down with a pen and paper and formulate your ideas by noting them down in your notebook. You can even consider taking help from a business planner, who will have know-how about how to progress in a business.
And, while plans aren't always useful, they are essential. You might have from various successful business owners that they revisit their previous business strategy. However, it can be beneficial to have a good idea about the previous plan, to formulate new ones.
Adequate Financing
Any business's primary purpose is to make money. If you want to learn how to commence a business effectively, you will have to come clean about the initial requirements and make sure that you have proper financial support to back up those requirements.
It might be difficult to come up with a clear list of causes why most firms fail. Inadequate financing and lack of capital are common causes.
Improve Your Main Product
If you're running a product-based business, you can use one of three methods to product development:
Ideation, where you should constantly be asking questions to yourself for improving your product.
Prototyping, which involves trying out your products in the market with several versions.
Costing, which involves the total costing of your product, so that your can offer your product with a lower selling price from your Competitors
Deciding a Business Structure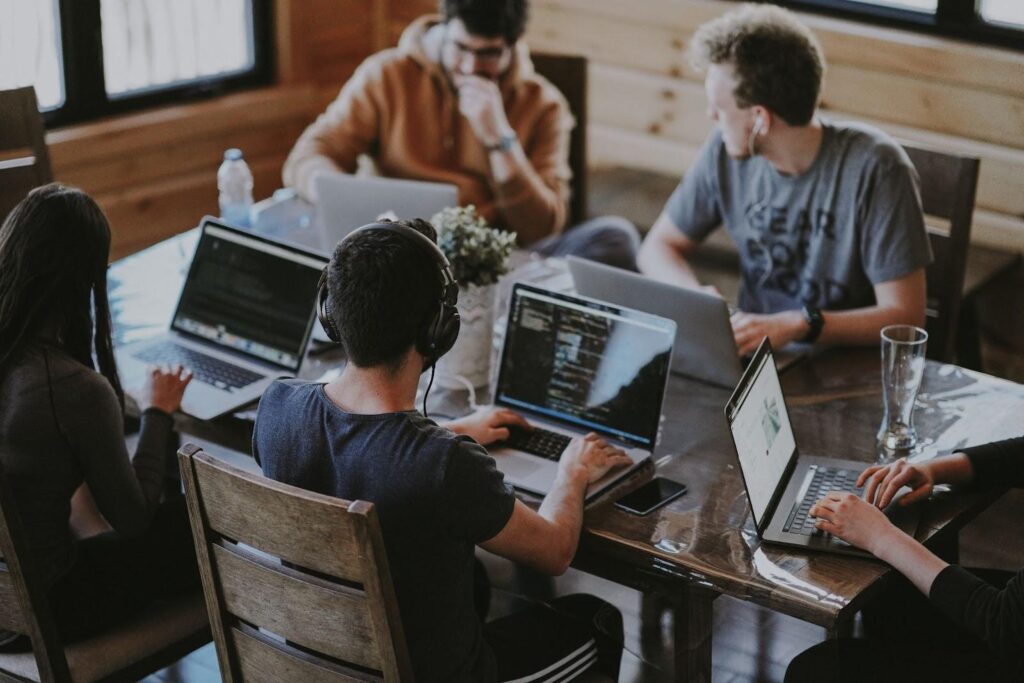 You might have a variety of business models to choose from when starting a firm.
The main backbone of your business model will have considerable effects on various aspects of your firm, such as liabilities, paperwork and taxes. A properly structured business will allow you to determine a balance between the financial and legal procedures you will need for your business to run smoothly.
Licence and Regulations
You need to take care of the rules and regulations set by the local governing body
Nobody wants to find themselves in legal jeopardy.
A skin care product supplier, for example, must adhere to certain licencing and rules when handling the products it sells, but it must also consider the legal issues for its marketing activities as well as the copywriting and trademarking procedures.
Determine Your Tools
The primary steps of developing any business entail taking on more tasks than one person can properly handle. So, entrepreneurs shouldn't overlook the importance of smart software—one of the most effective methods to lessen the amount of heavy lifting necessary in running a company.
Business Location
Your company plan will assist you in determining the type of space you require. For instance, if you are  gift boxes wholesale suppliers, you should have a location that can be close to the source of your raw materials, which can cut down your transpiration costs.
Workload and Team size
It's time to start growing a skilled team now that you have a brief idea of how to start your own firm. You have to determine the primary area where you will need some expertise to start your company. These factors will determine your launch timeline as well as your degree of expenditure.
Designing
Now that you're ready with a proper business model, you need to consider the business appearance and design. Some of the crucial design aspects include logo, colours, merchandise, etc.
Final Thoughts
The idea of setting sail into the unknown might excite you. You will have a lot of control throughout the planning stages of starting an internet business, but once it's out in public, you're in entirely unexplored terrain. That isn't the most reassuring concept, but the thrilling adventure experience is too good to be ignored, despite what your inner voice might say!