Easter quotes refer to Easter which is a Christian event that commemorates the belief in Jesus Christ's resurrection. The event is claimed to have occurred three days after Jesus was crucified by the Romans and died around 30 A.D., according to the New Testament of the Bible. The "Passion of Christ," a series of events and vacations, comes to a close with this celebration.
Although Easter is a Christian celebration with deep historical importance, many of the traditions are linked with it. We must read easter quotes in order to appreciate the spirit of the day and to relive the day. These easter quotes will explain the significance of Jesus' great sacrifice and how his sacrifice and hope in the resurrection became Christianity's passion.
Happy Easter Quotes
Easter quotes that are meaningful help to generate memories that will last a lifetime. Reading and sharing these Easter quotes with your family, friends, and coworkers will help you create lasting memories. Happy Easter quotes can make you smile, charm you, and make you feel appreciated.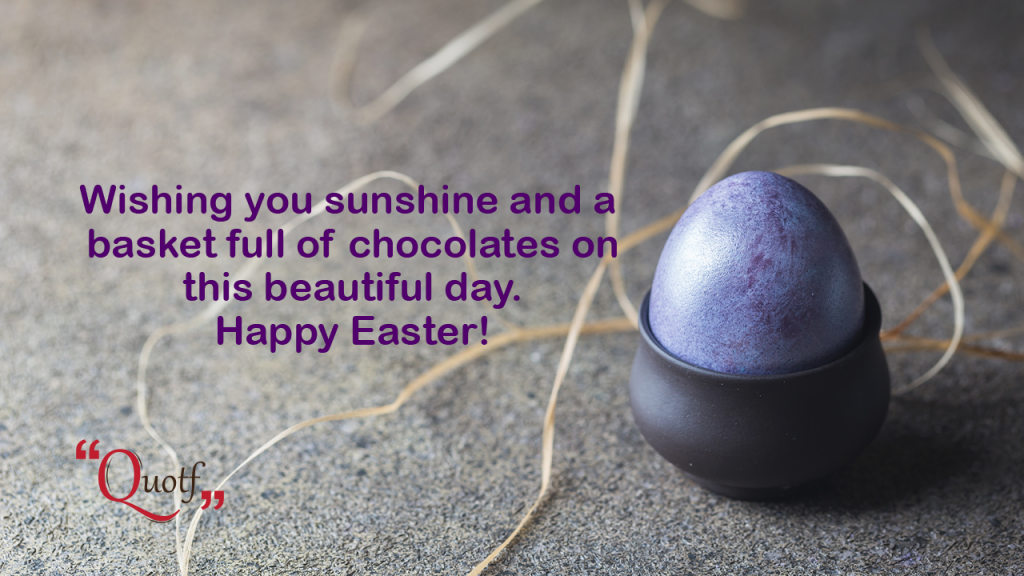 Wishing you sunshine and a basket full of chocolate on this beautiful day. Happy Easter!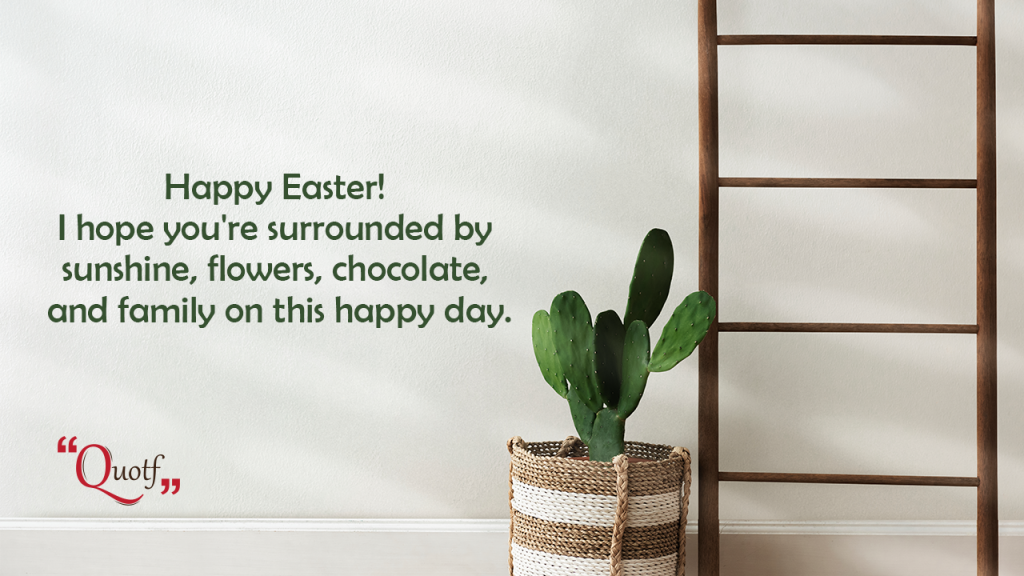 Happy Easter! I hope you're surrounded by sunshine, flowers, chocolate, and family on this happy day.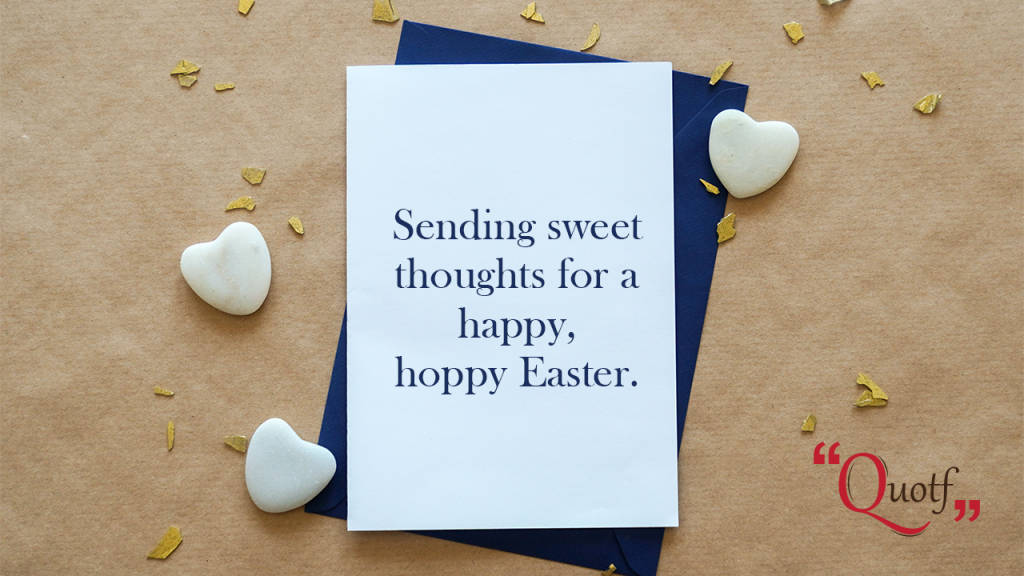 Sending sweet thoughts for a happy, happy Easter.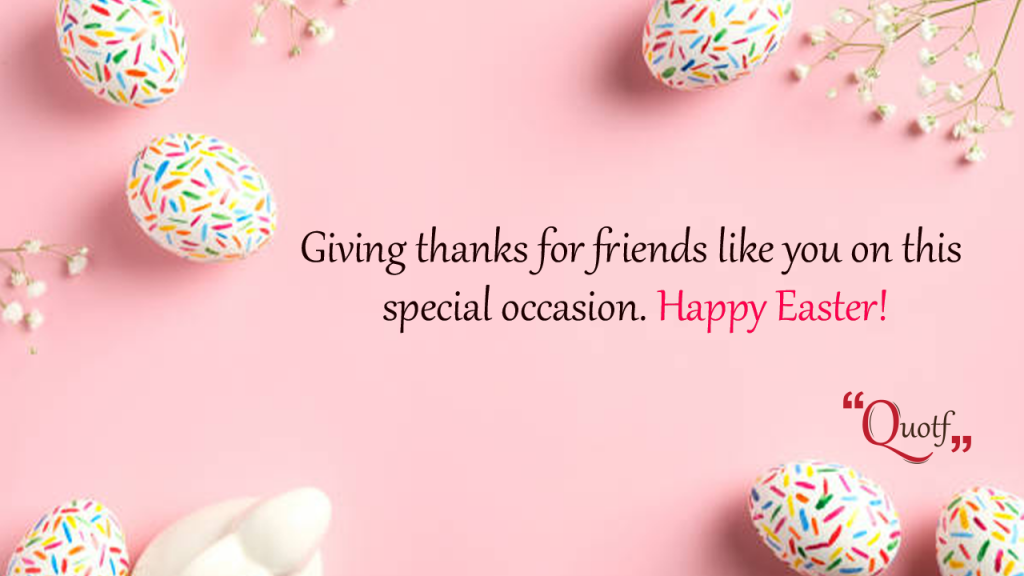 Giving thanks for friends like you on this special occasion. Happy Easter!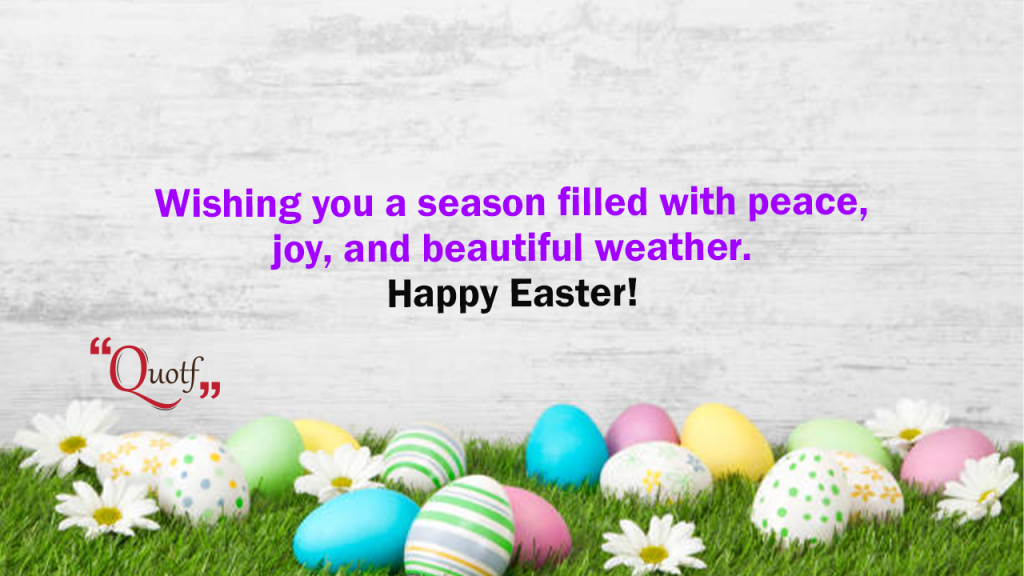 Wishing you a season filled with peace, joy, and beautiful weather. Happy Easter!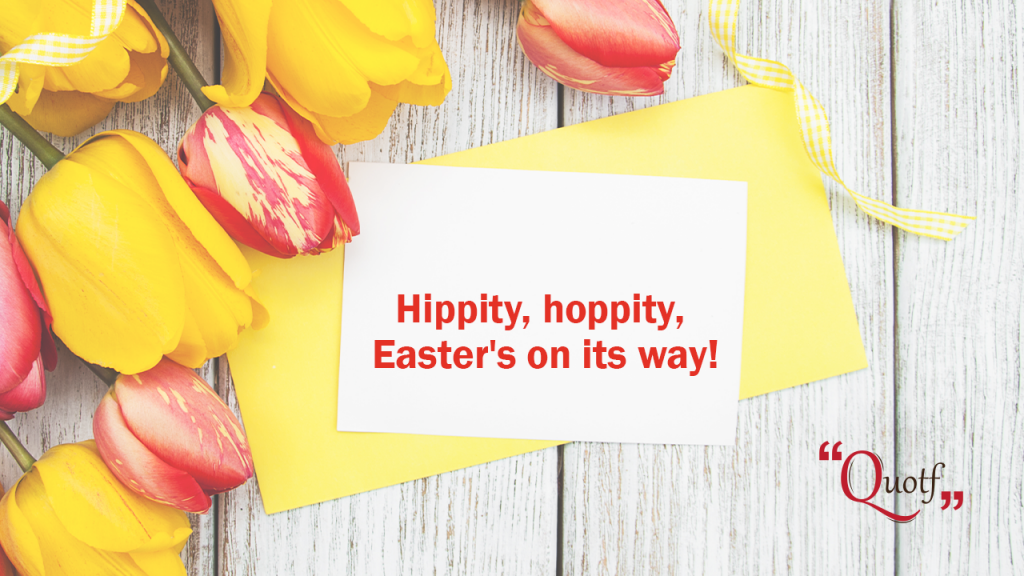 Hippity, hoppity, Easter's on its way!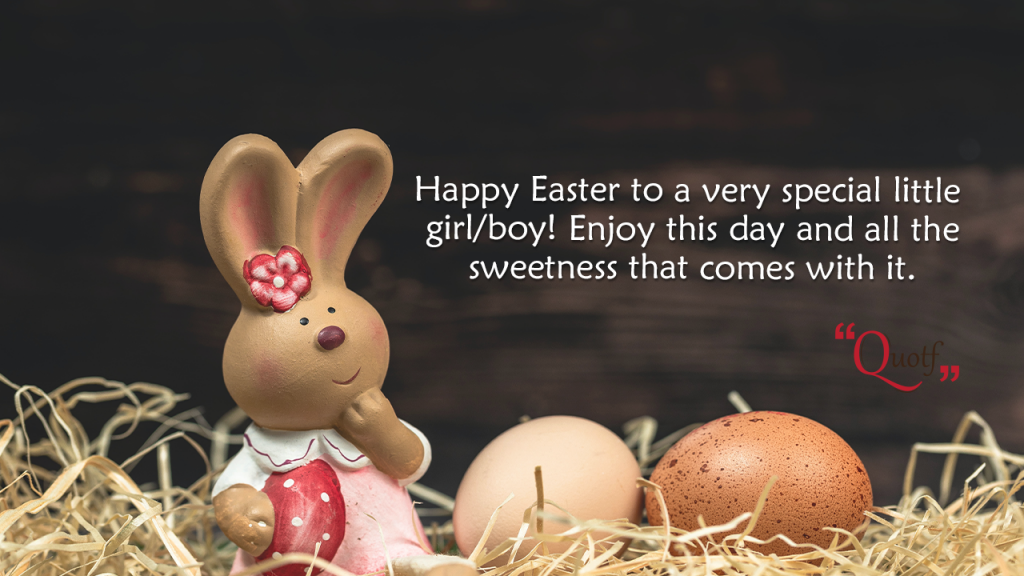 Happy Easter to a very special little girl/boy! Enjoy this day and all the sweetness that comes with it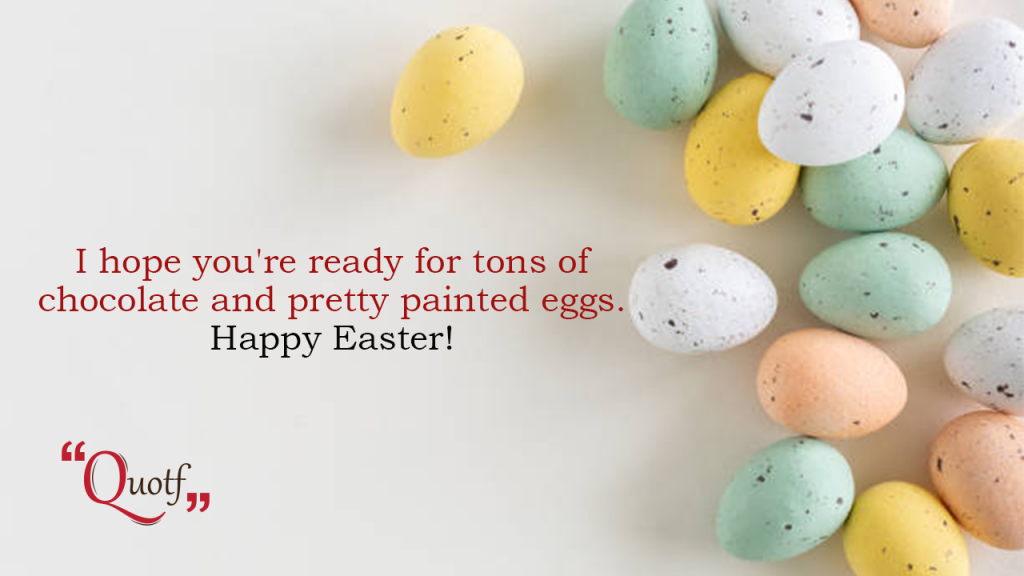 I hope you're ready for tons of chocolate and pretty painted eggs. Happy Easter!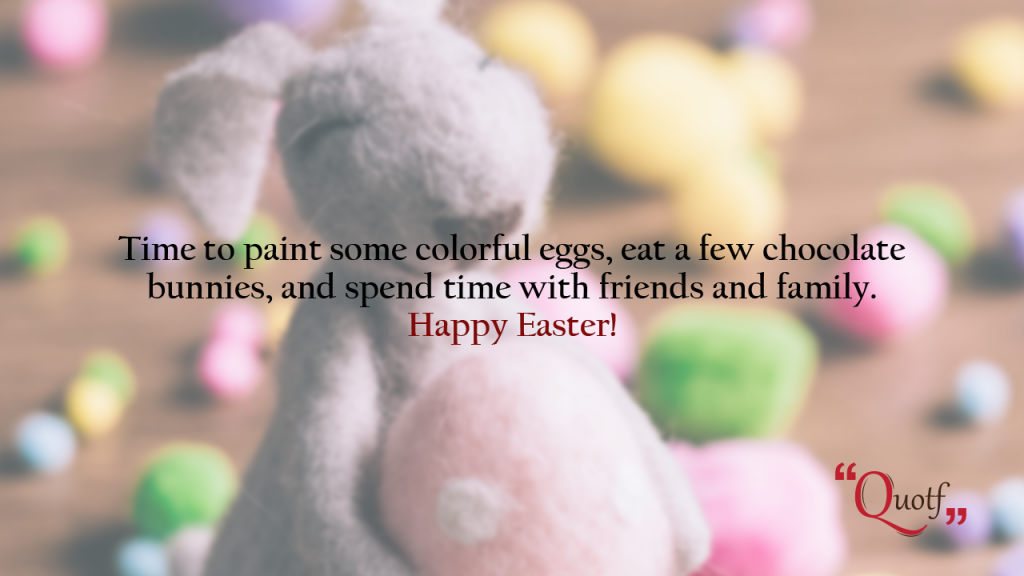 Time to paint some colorful eggs, eat a few chocolate bunnies, and spend time with friends and family. Happy Easter!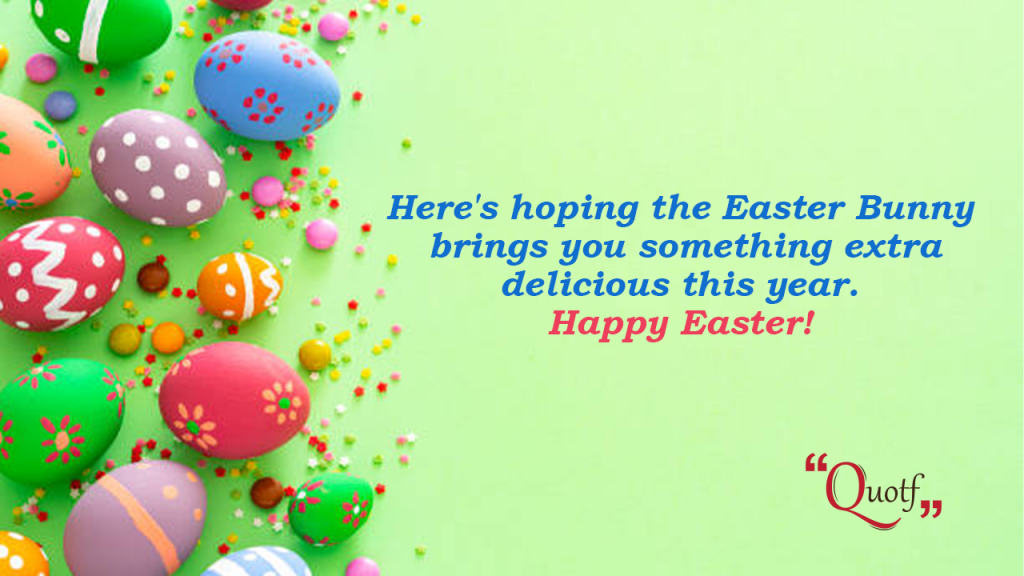 Here's hoping the Easter Bunny brings you something extra delicious this year. Happy Easter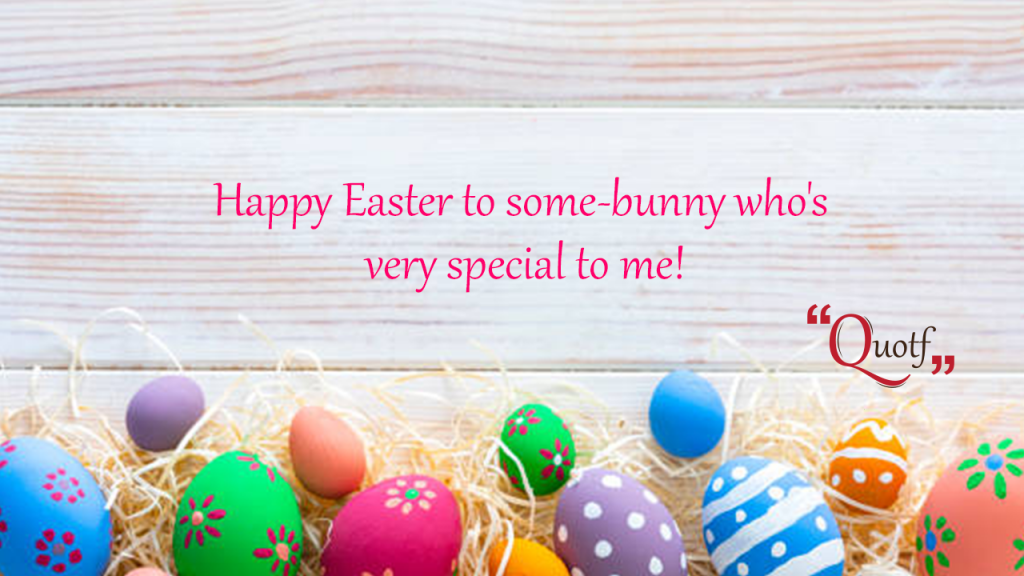 Happy Easter to some-bunny who's very special to me!
Spring Easter Quotes To Celebrate The Season
Easter quotes provide a chance to express thanks and goodwill to friends and family, as well as coworkers and clients. While Easter is a holy religious event for Christians, it is celebrated by people of all religions as a way to welcome spring.
There are Easter greetings that match every requirement, whether you want to engage colleagues and clients with a secular or religious message.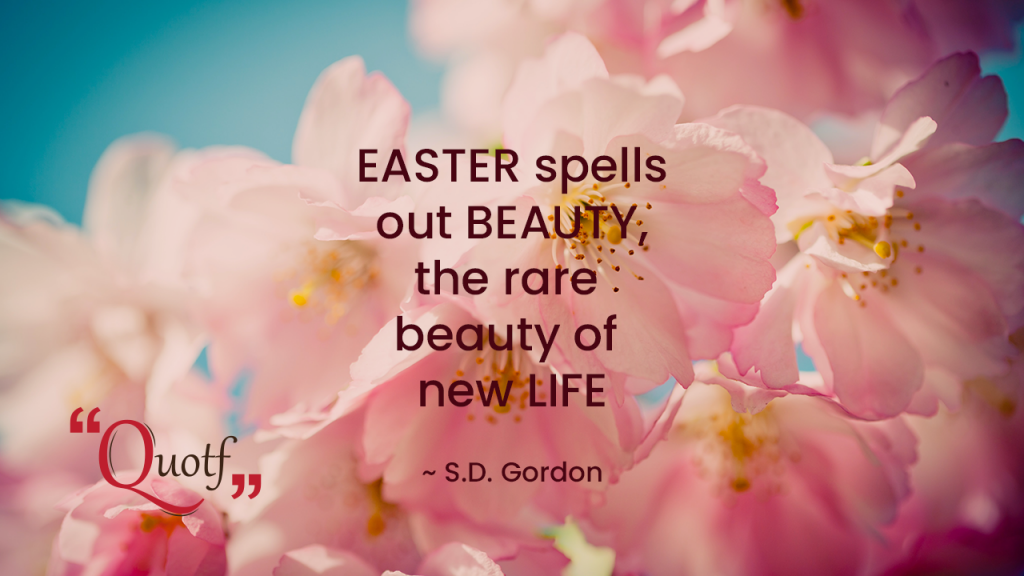 "Easter spells out beauty, the rare beauty of new life"

~ S.D. Gordon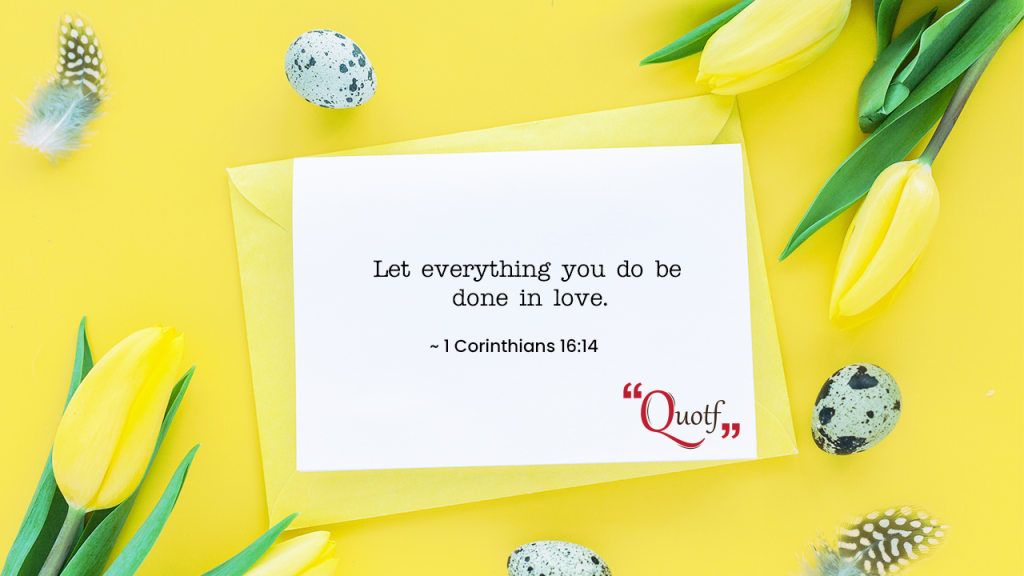 "Let everything you do be done in love."

~ 1 Corinthians 16:14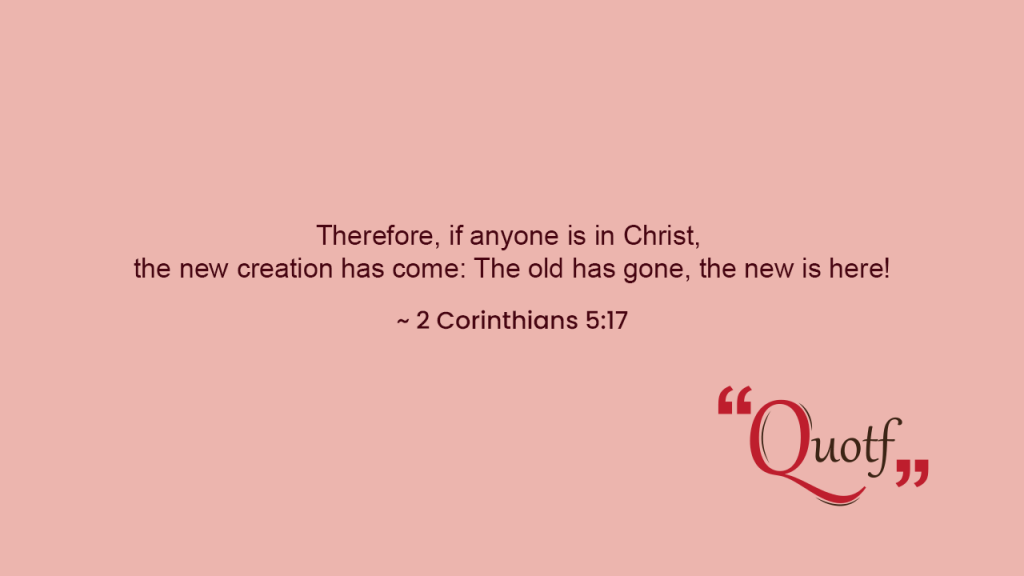 "Therefore, if anyone is in Christ, the new creation has come: The old has gone, the new is here!"

~ 2 Corinthians 5:17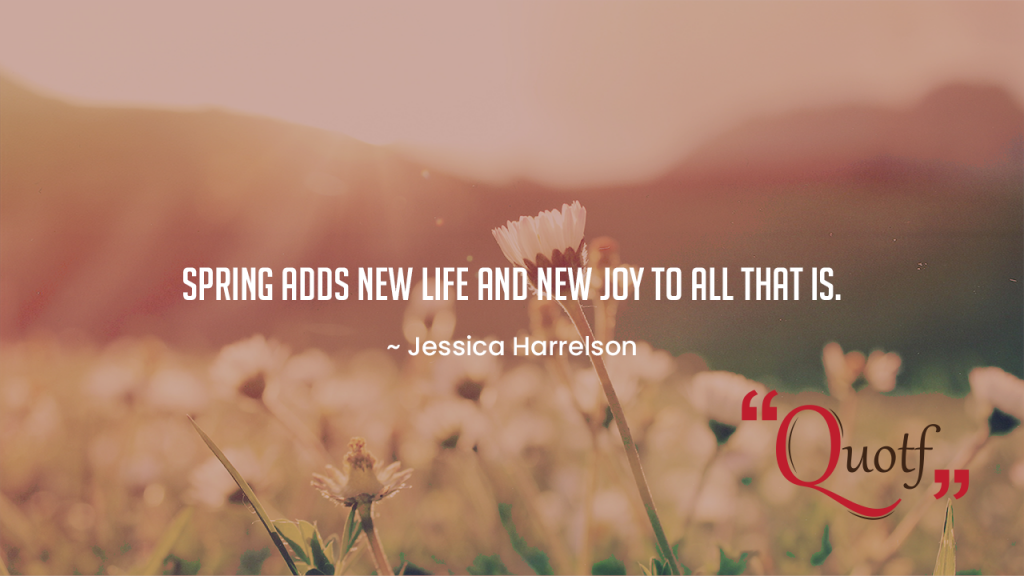 "Spring adds new life and new joy to all that is."

~ Jessica Harrelson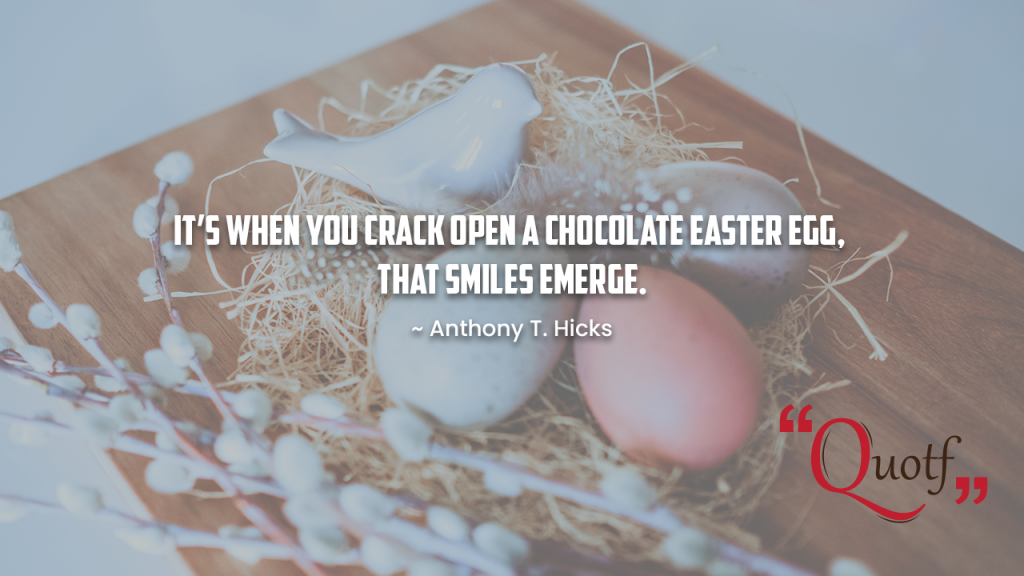 "It's when you crack open a chocolate Easter egg, that smiles emerge."

~ Anthony T. Hicks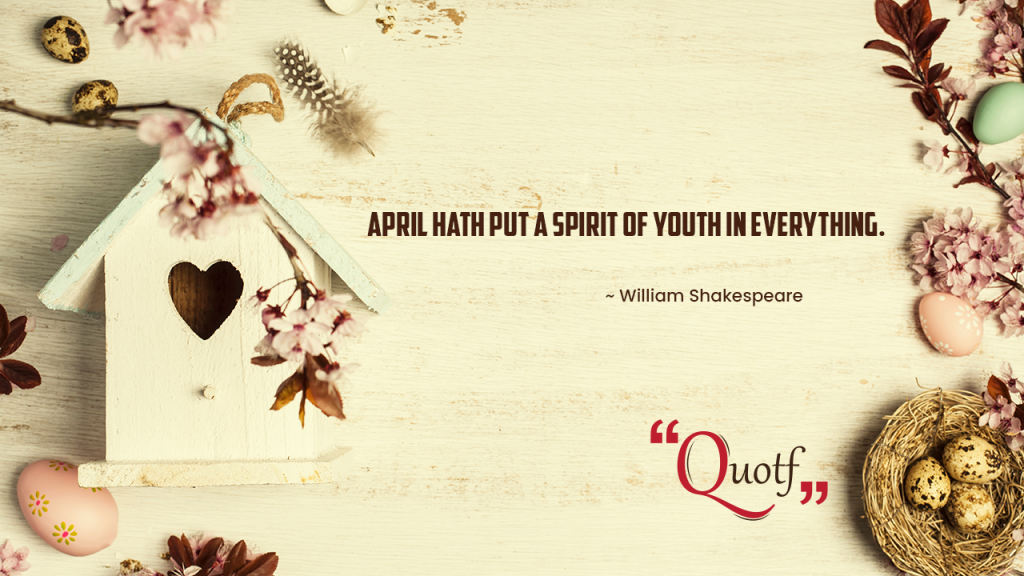 "April hath put a spirit of youth in everything."

~ William Shakespeare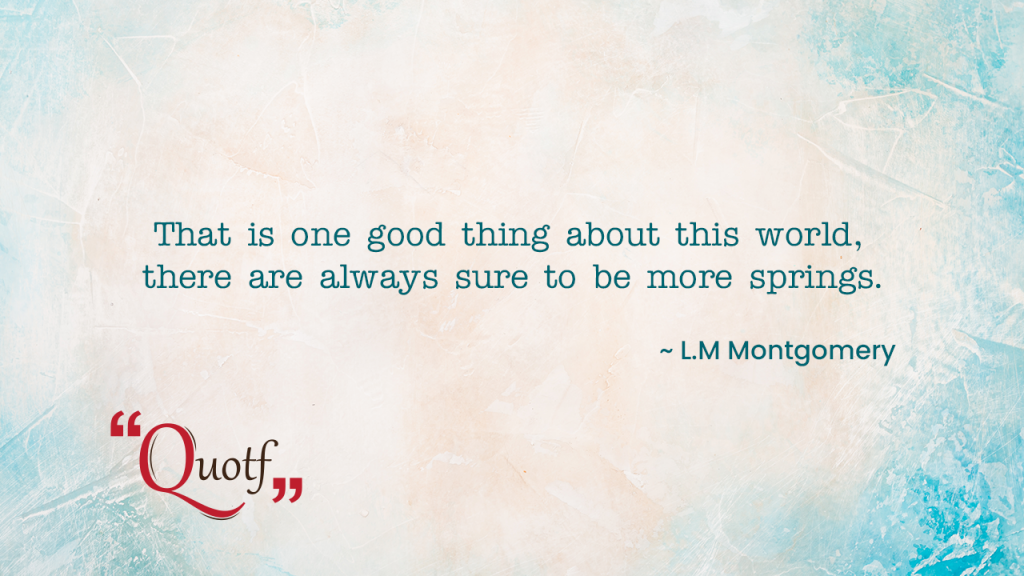 "That is one good thing about this world, there are always sure to be more springs."

~ L.M Montgomery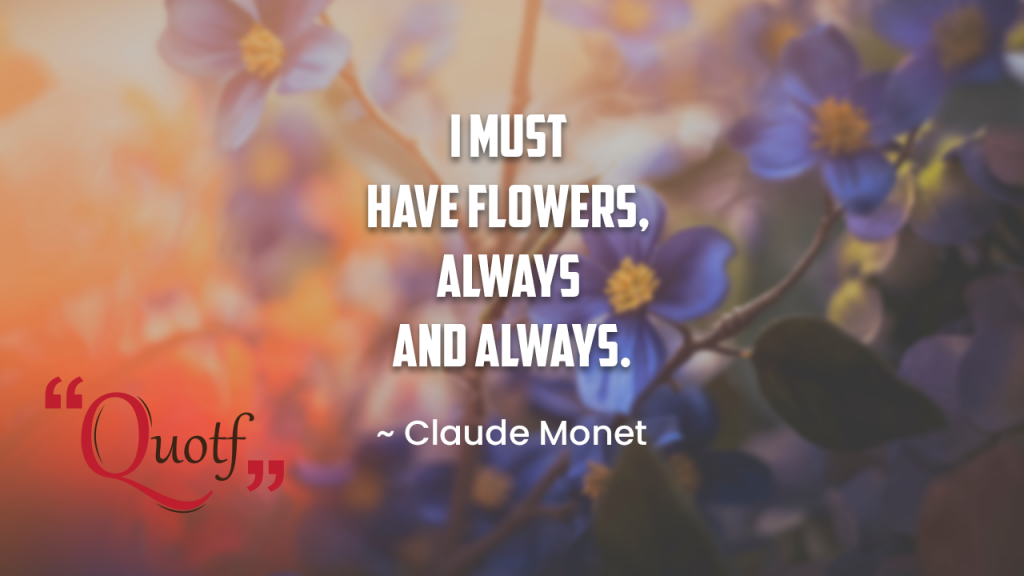 "I must have flowers, always and always."

~ Claude Monet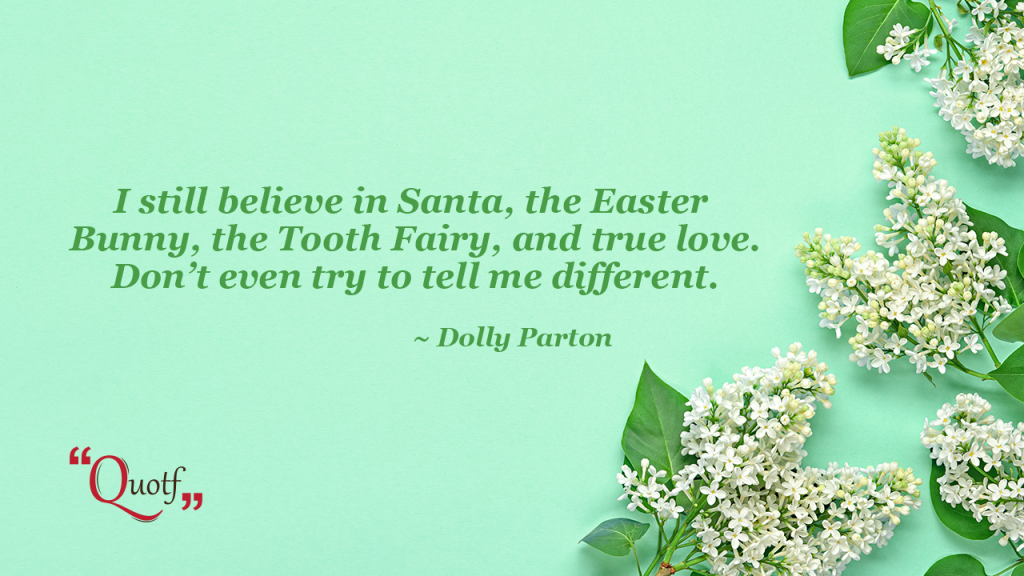 "I still believe in Santa, the Easter Bunny, the Tooth Fairy, and true love. Don't even try to tell me different."

~ Dolly Parton
"The Earth laughs in flowers."

~ Ralph Waldo Emerson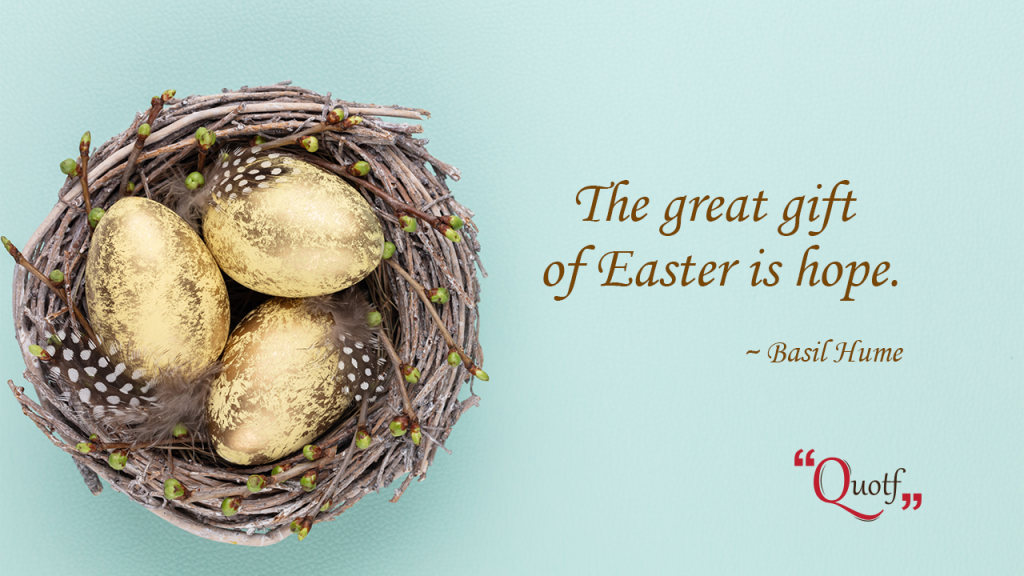 "The great gift of Easter is hope."

~ Basil Hume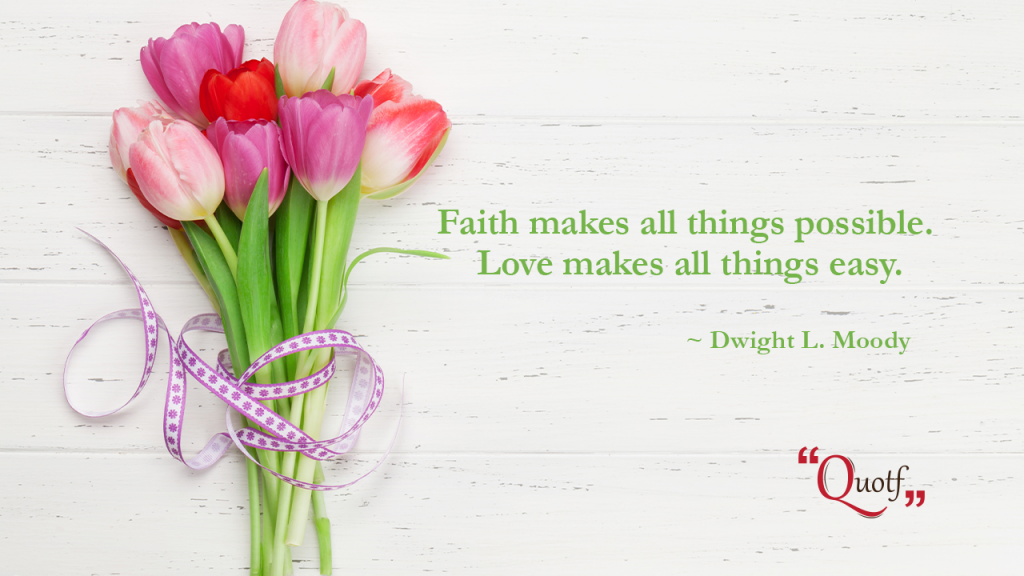 "Faith makes all things possible. Love makes all things easy." ~ Dwight L. Moody

~ Dwight L. Moody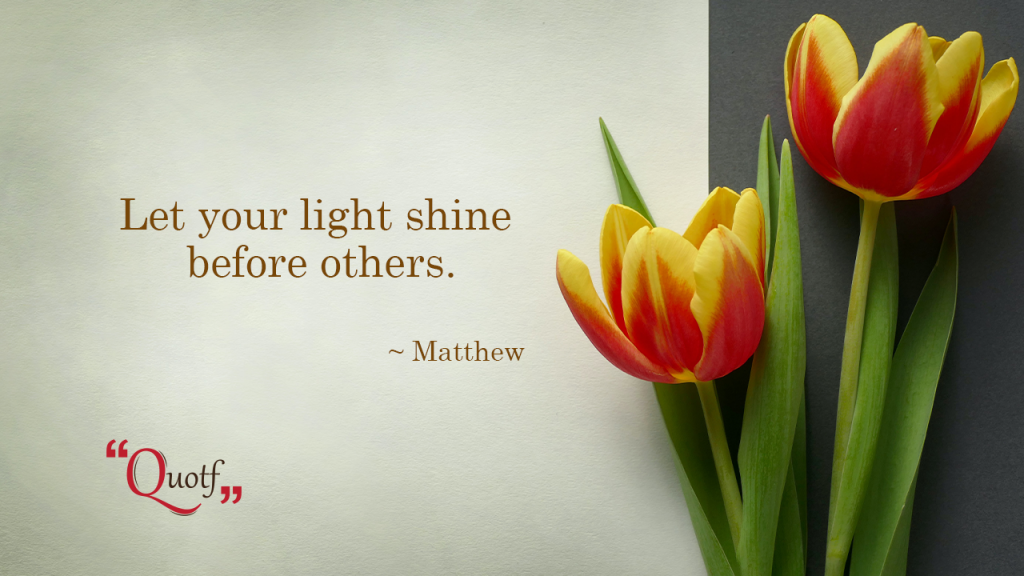 "Let your light shine before others."

~ Matthew 5:16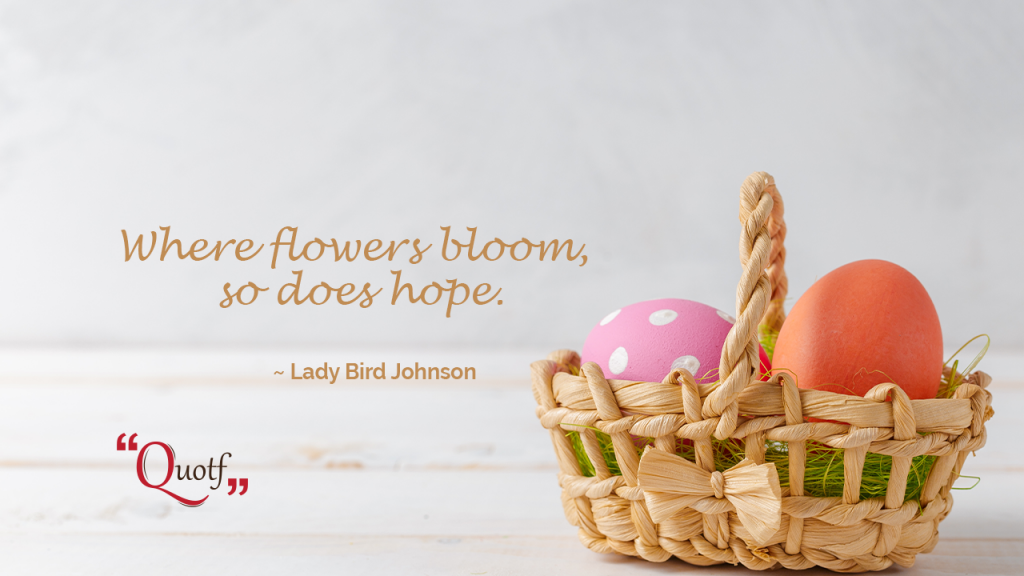 "Where flowers bloom, so does hope."

~ Lady Bird Johnson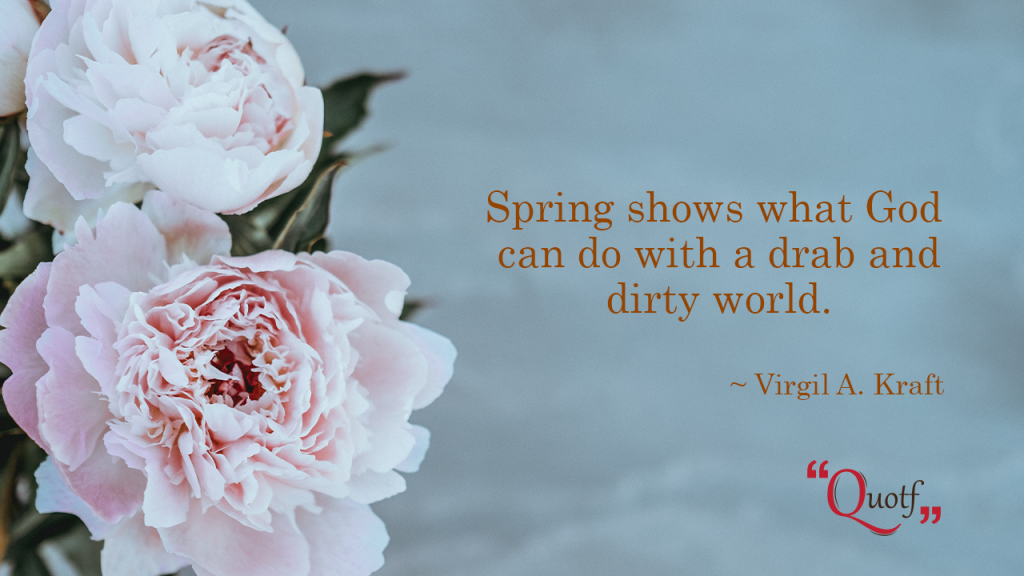 "Spring shows what God can do with a drab and dirty world."

~ Virgil A. Kraft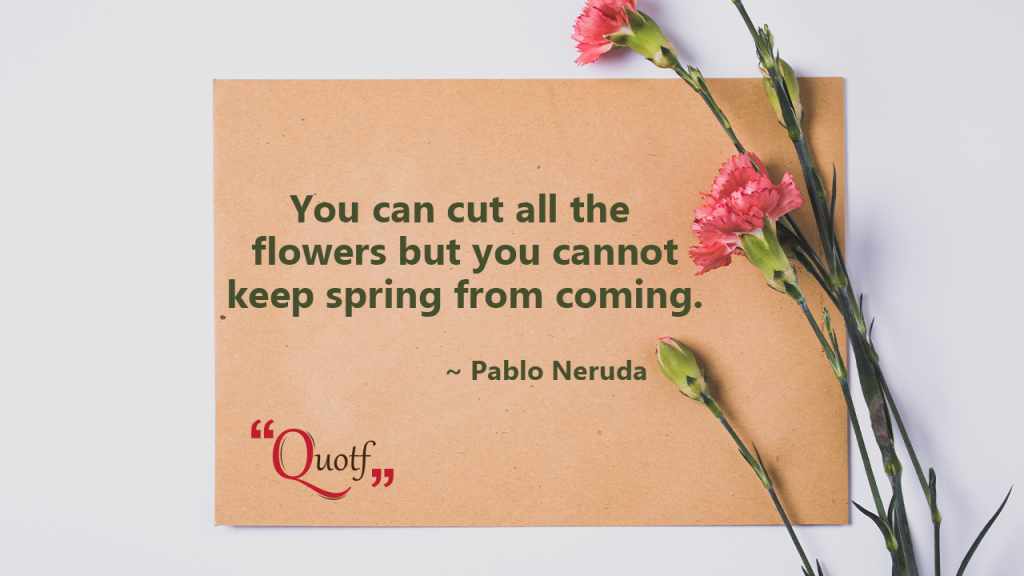 "You can cut all the flowers but you cannot keep spring from coming."

~ Pablo Neruda
Spiritual Easter Quotes
Explore these Easter quotes to remind yourself of the importance of this day. The resurrection of Jesus Christ is commemorated on Easter Sunday, which falls after the first full moon after the northern spring equinox.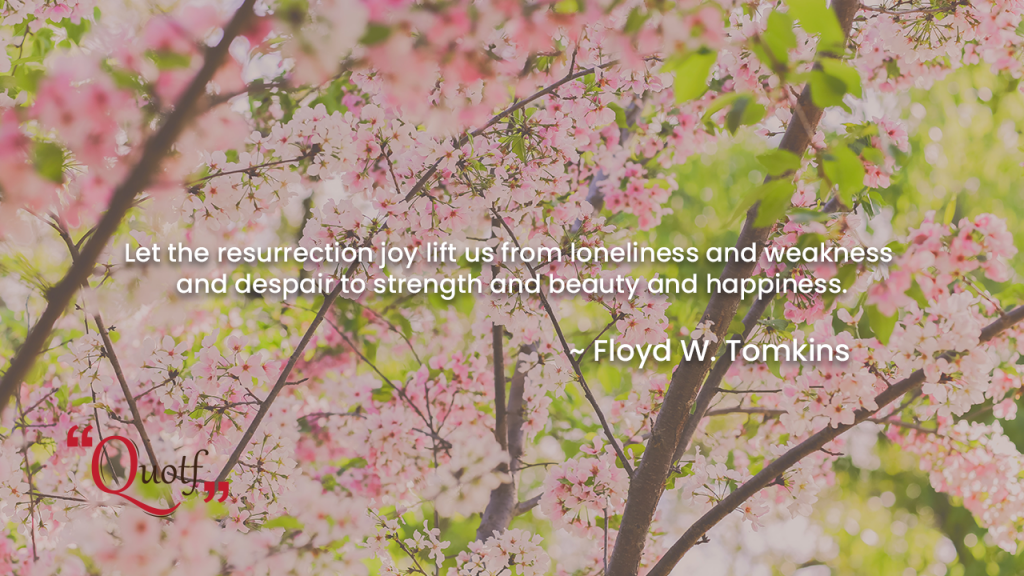 "Let the resurrection joy lift us from loneliness and weakness and despair to strength and beauty and happiness."

~ Floyd W. Tomkins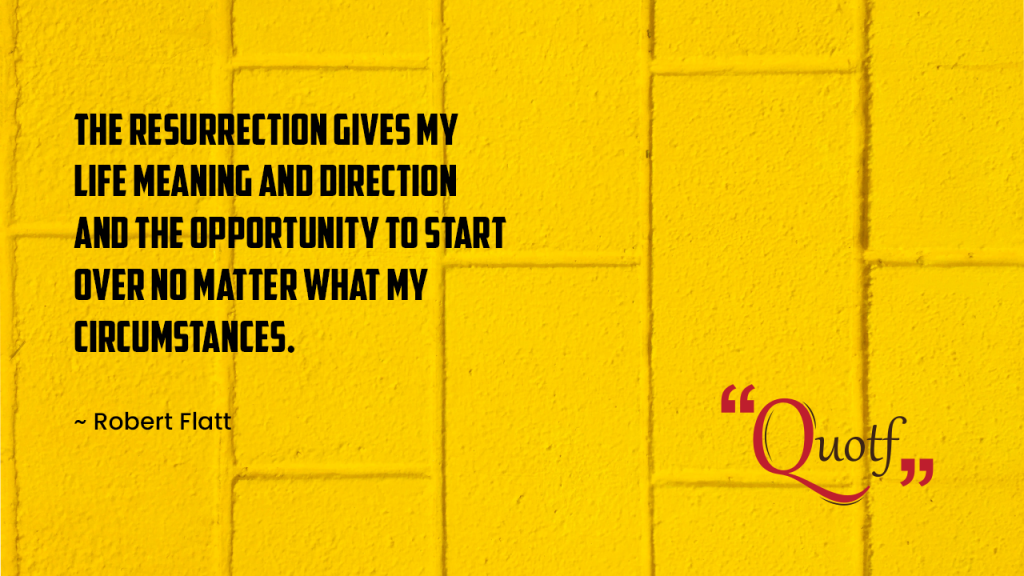 "The resurrection gives my life meaning and direction and the opportunity to start over no matter what my circumstances."

~ Robert Flatt
"Easter is the demonstration of God that life is essentially spiritual and timeless."

– Charles M. Crowe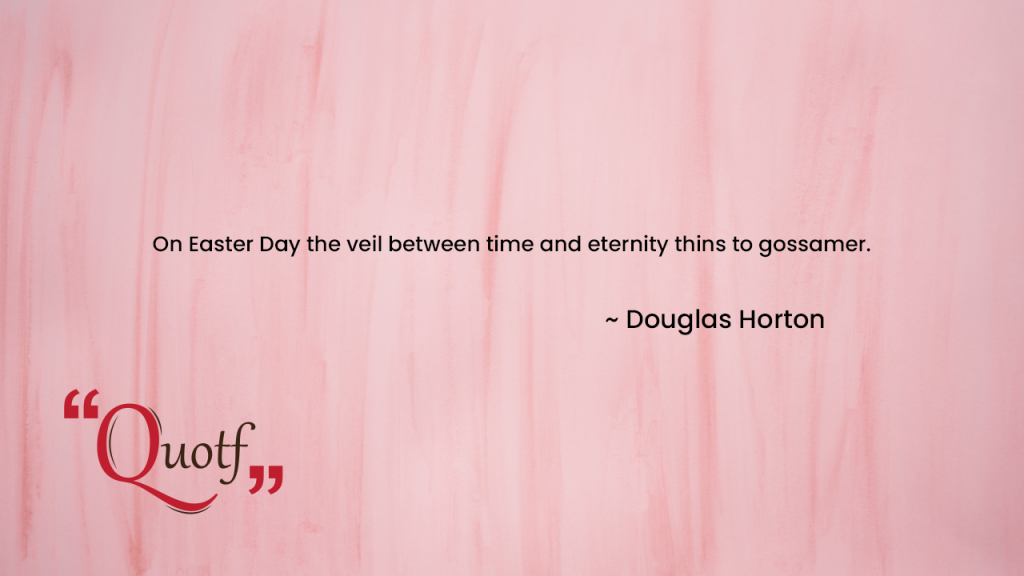 "On Easter Day the veil between time and eternity thins to gossamer."

~ Douglas Horton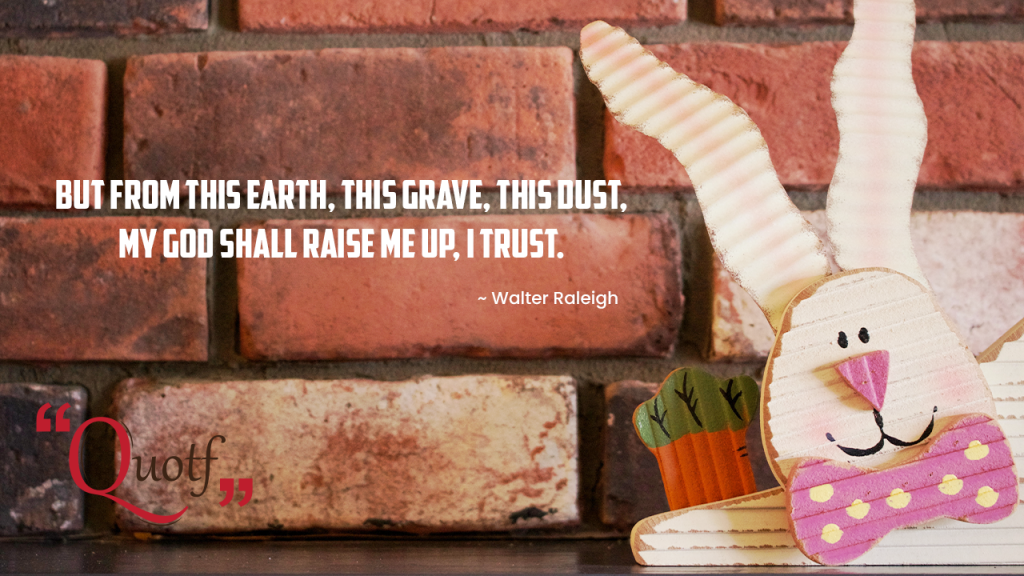 "But from this earth, this grave, this dust,

My God shall raise me up, I trust."

~ Walter Raleigh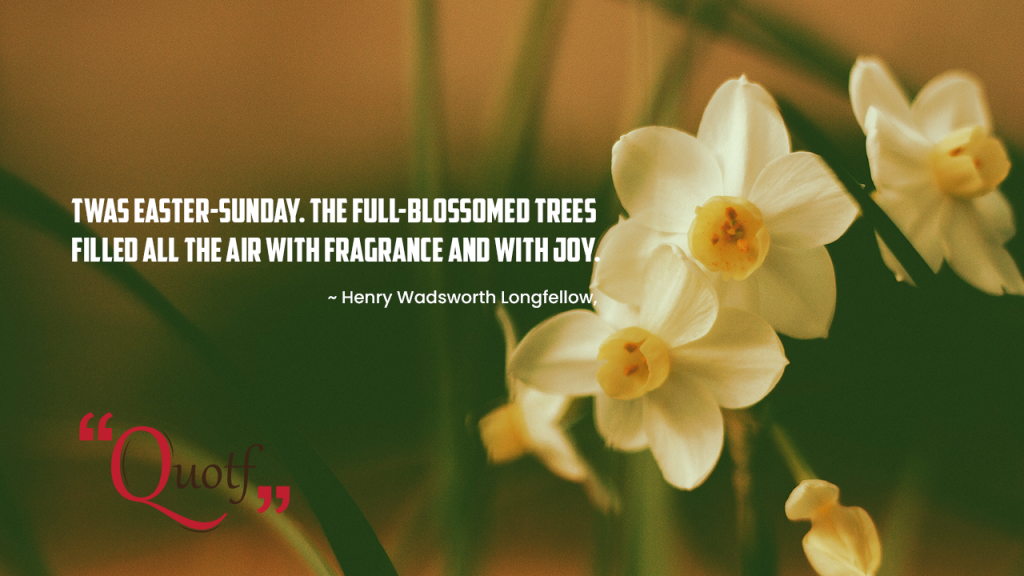 "Twas Easter-Sunday. The full-blossomed trees

Filled all the air with fragrance and with joy."

~ Henry Wadsworth Longfellow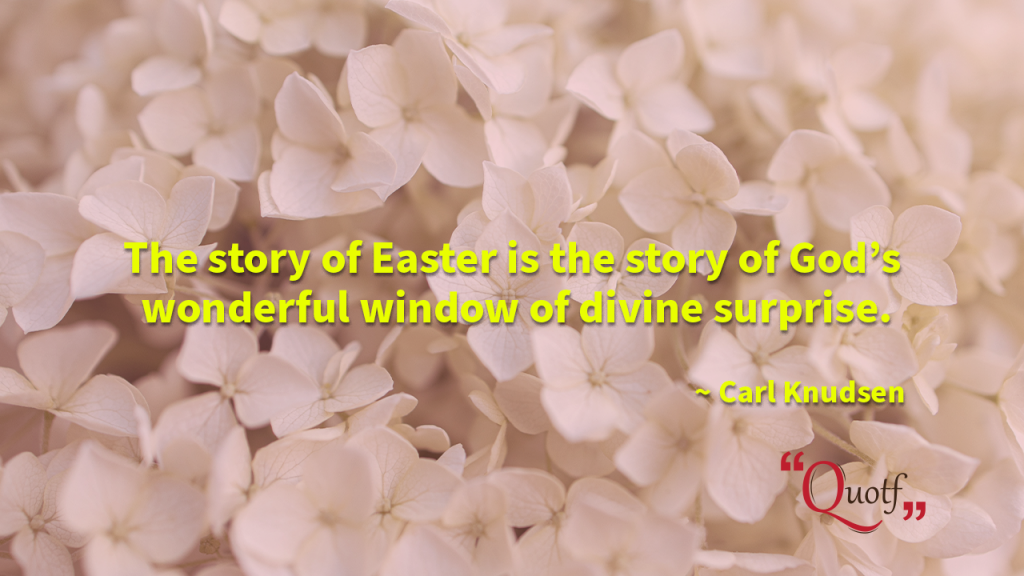 "The story of Easter is the story of God's wonderful window of divine surprise."

~ Carl Knudsen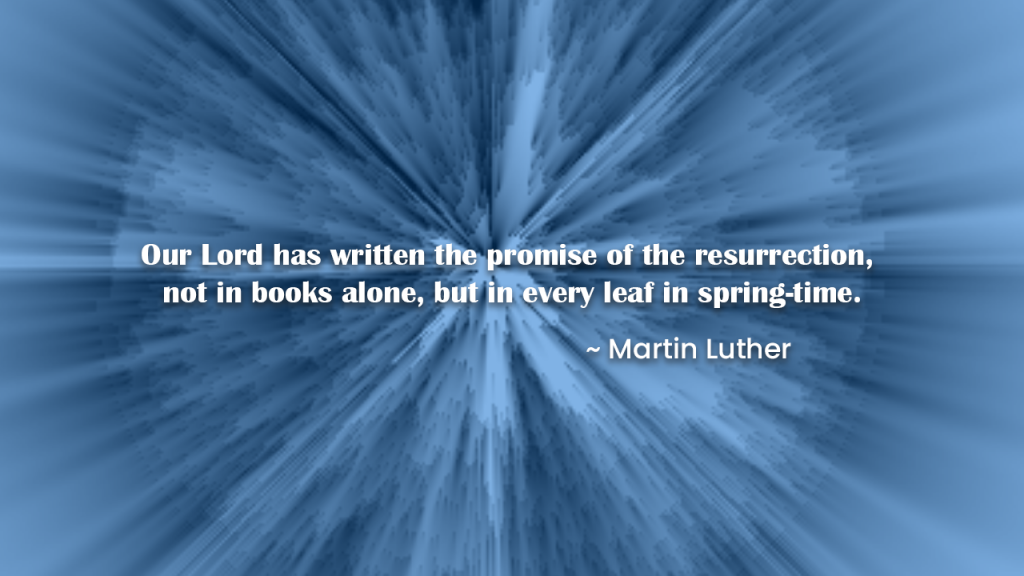 "Our Lord has written the promise of the resurrection, not in books alone, but in every leaf in spring-time."

~ Martin Luther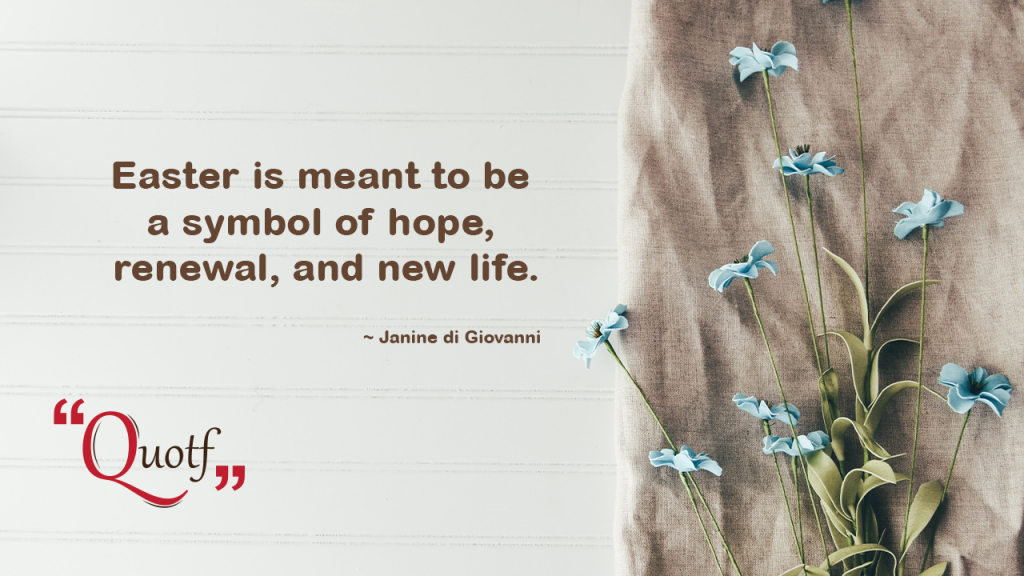 "Easter is meant to be a symbol of hope, renewal, and new life."

~ Janine di Giovanni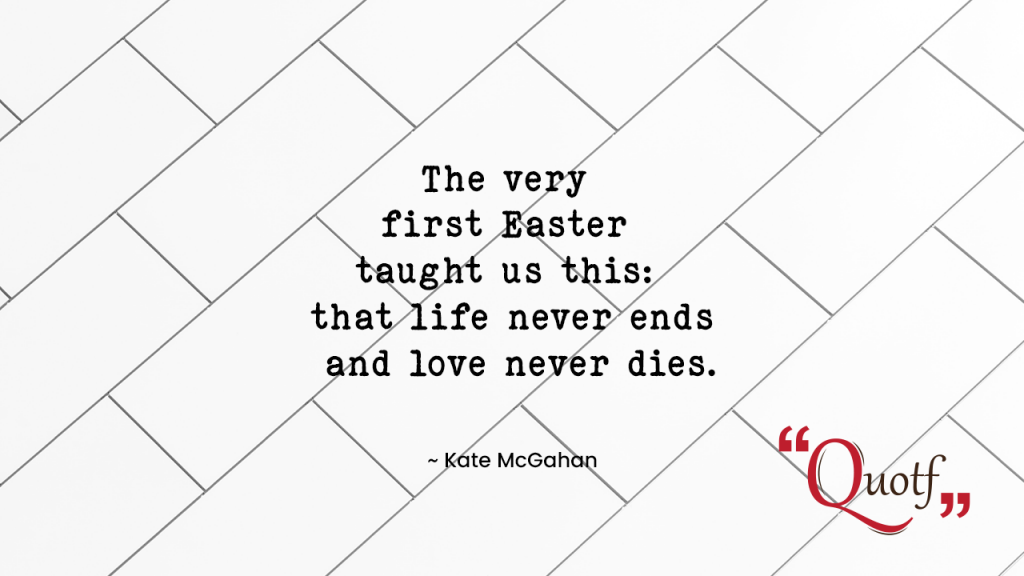 "The very first Easter taught us this: that life never ends and love never dies."

~ Kate McGahan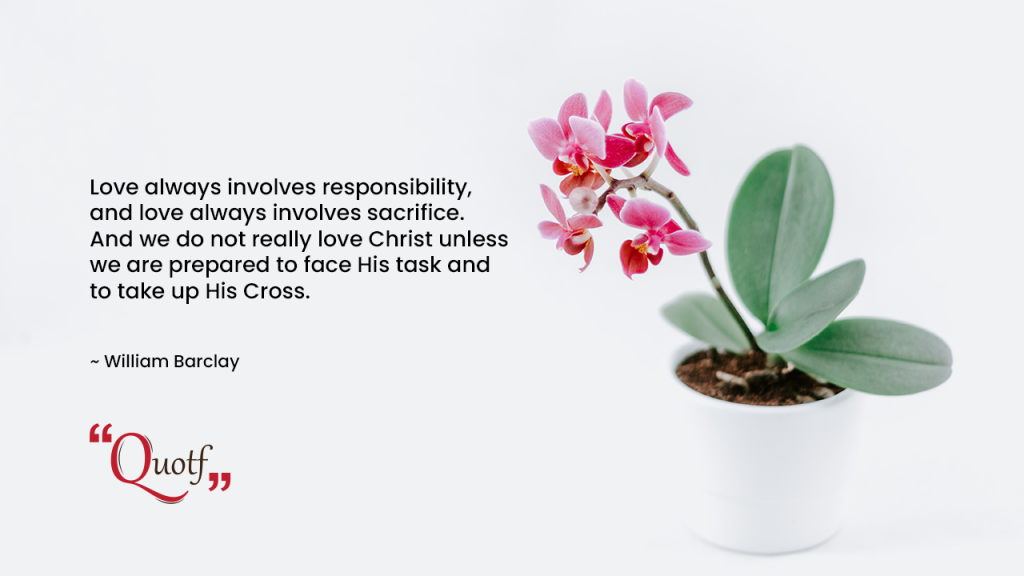 "Love always involves responsibility, and love always involves sacrifice. And we do not really love Christ unless we are prepared to face His task and to take up His Cross."

~ William Barclay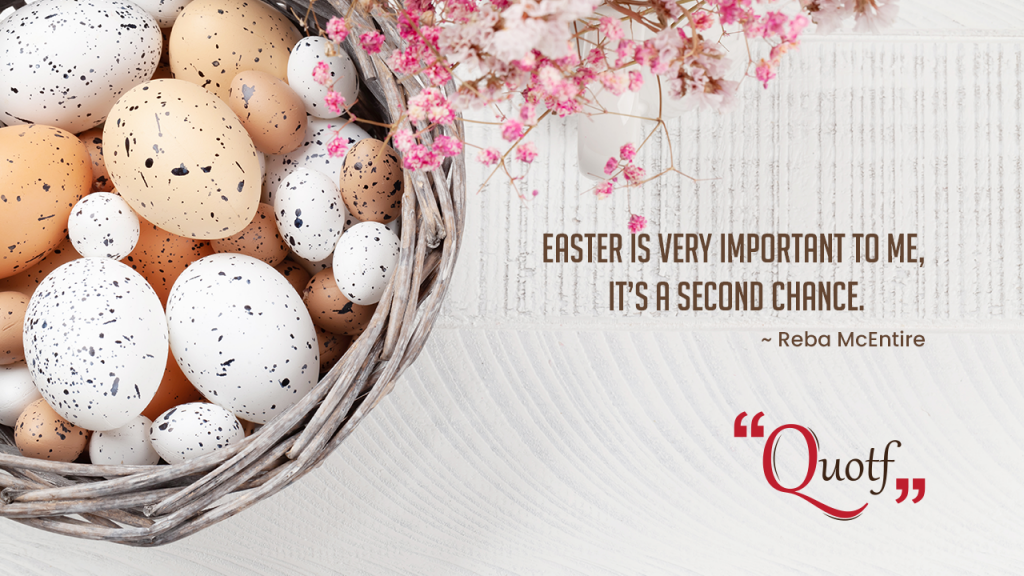 "Easter is very important to me, it's a second chance."

~ Reba McEntire
Cute Easter Quotes
Easter is a Sunday when Christians commemorate Jesus Christ's life, good actions, death, and resurrection. The Three Days or Easter Triduum, which began on Thursday evening and ended on Resurrection Sunday or Easter Sunday, comes to a close on this day. Easter quotes celebrate the essence of these three holidays which must be celebrated to highlight the importance of Easter.
Read More: Happy Merry Christmas Quotes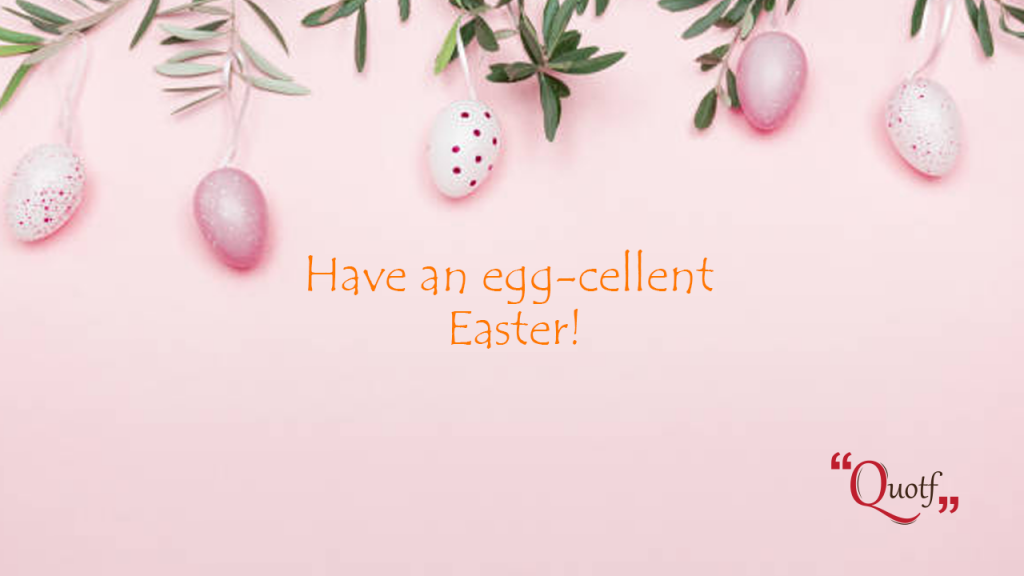 Have an egg-cellent Easter!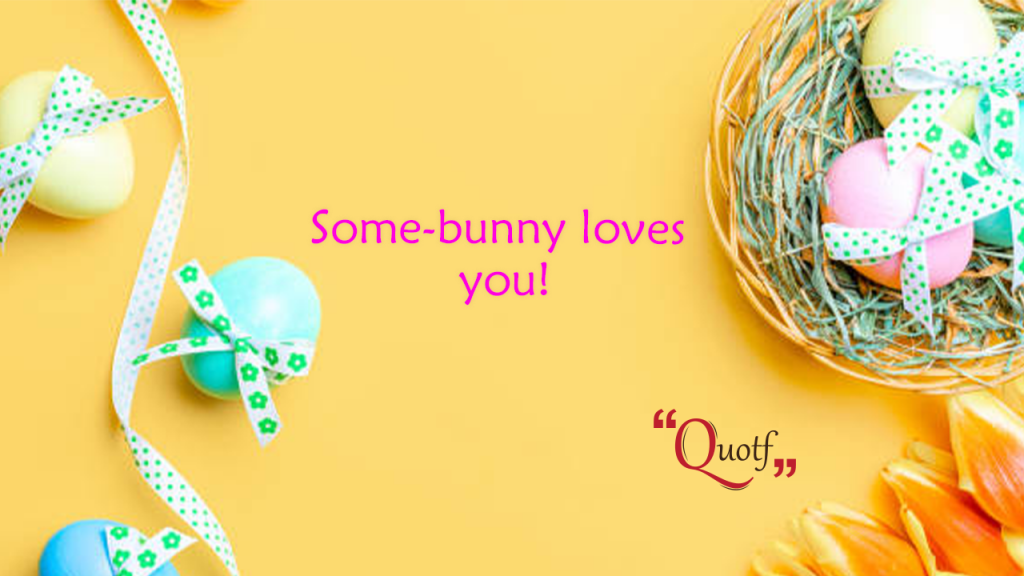 Some-bunny loves you!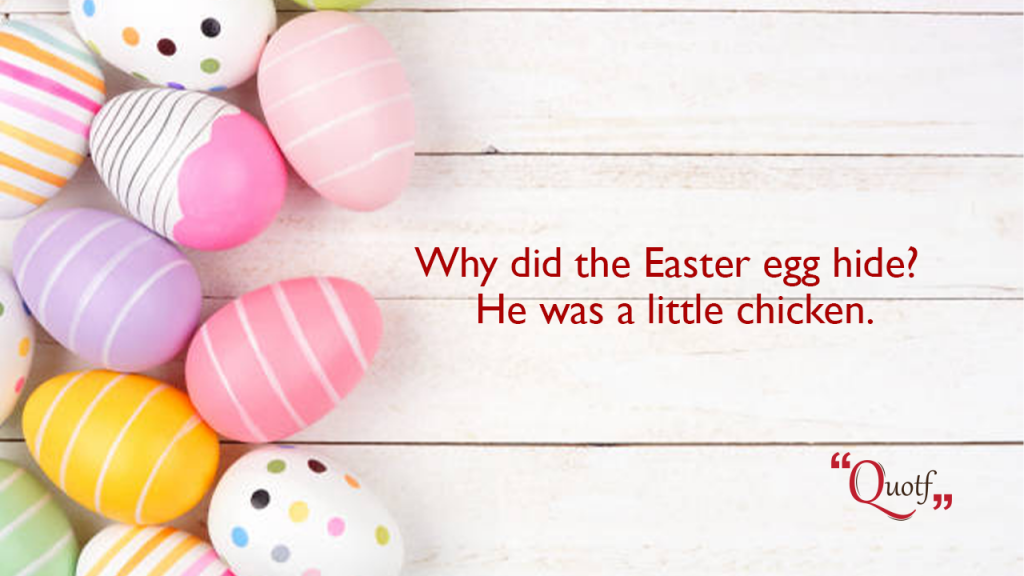 Why did the Easter egg hide? He was a little chicken.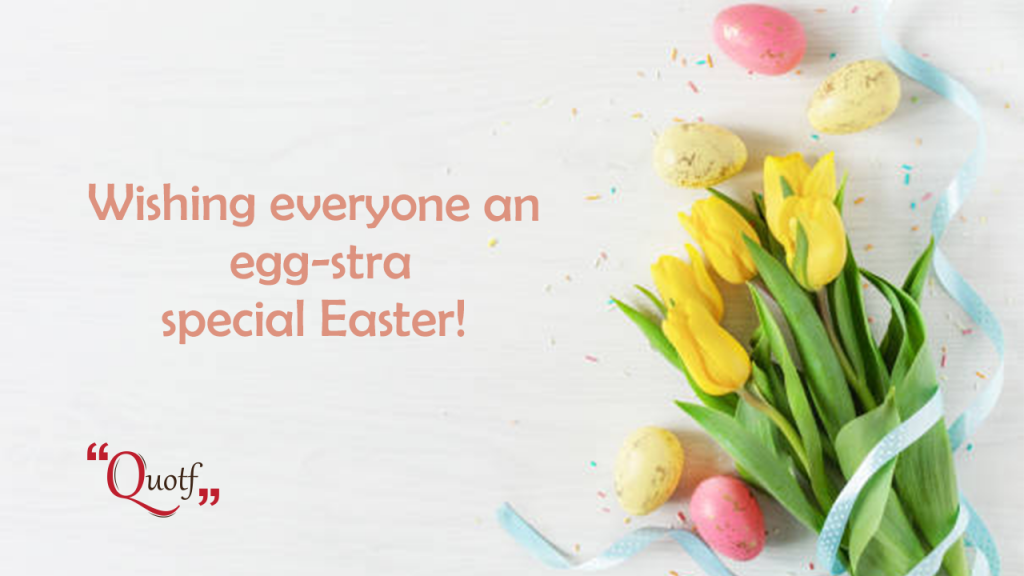 Wishing everyone an egg-stra special Easter!
Spending Easter with the cutest chicks I know.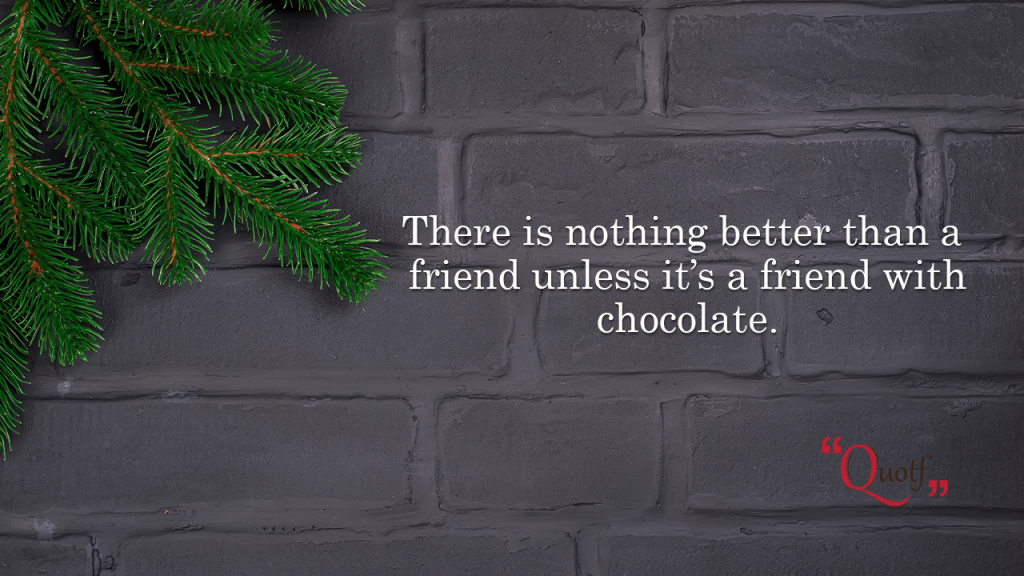 There is nothing better than a friend unless it's a friend with chocolate.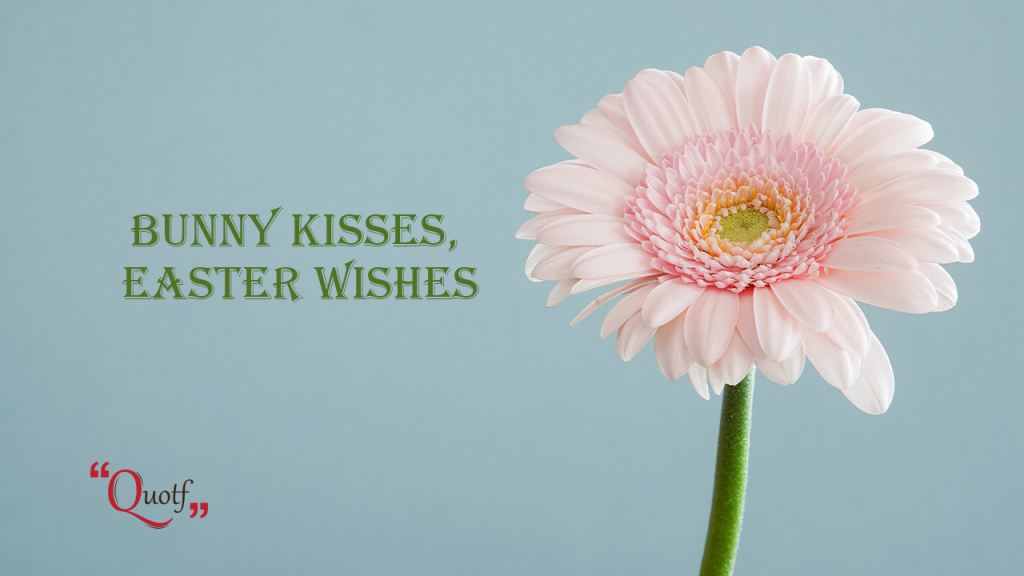 Bunny kisses, Easter wishes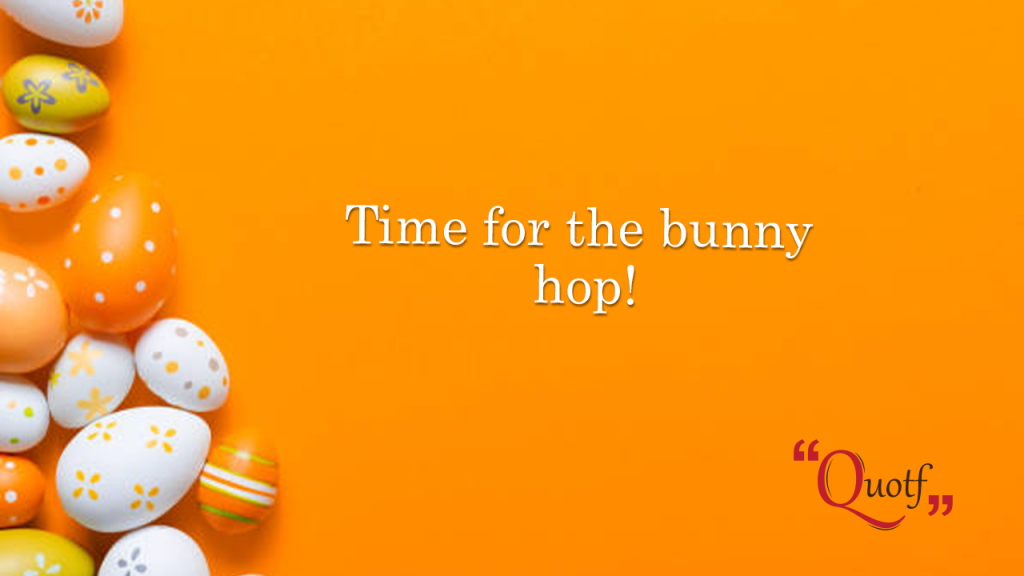 Time for the bunny hop!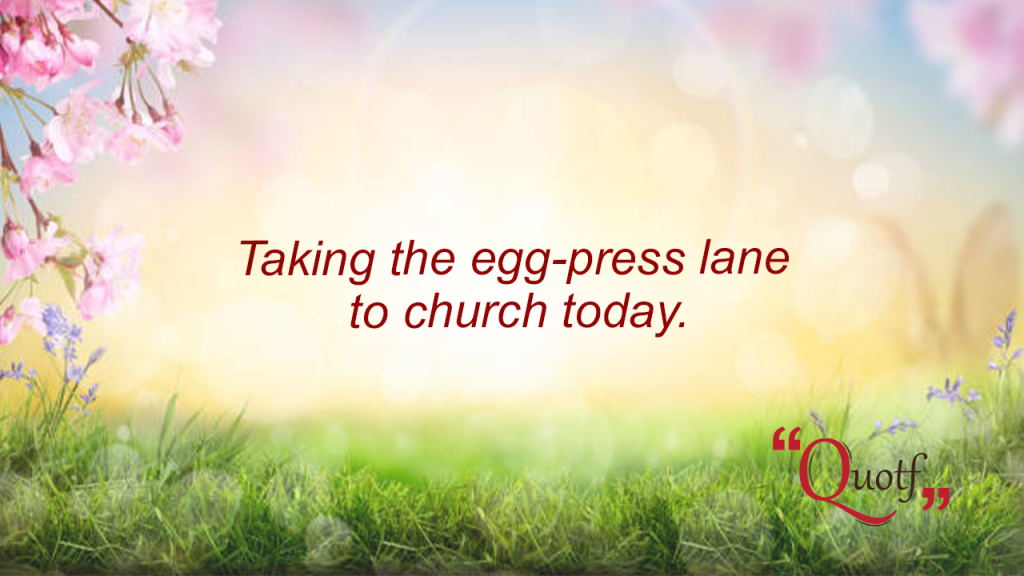 Taking the egg-press lane to church today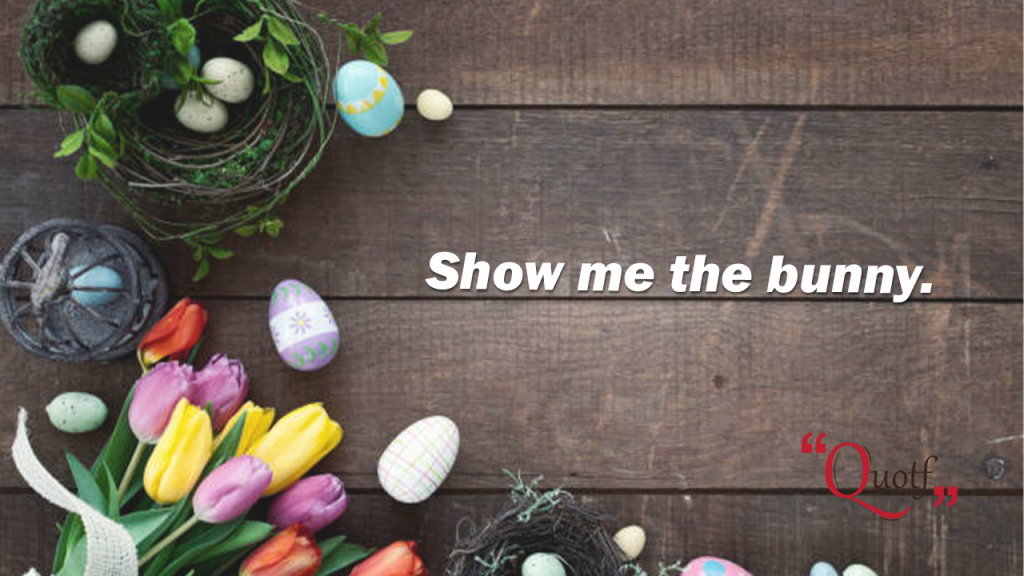 Show me the bunny!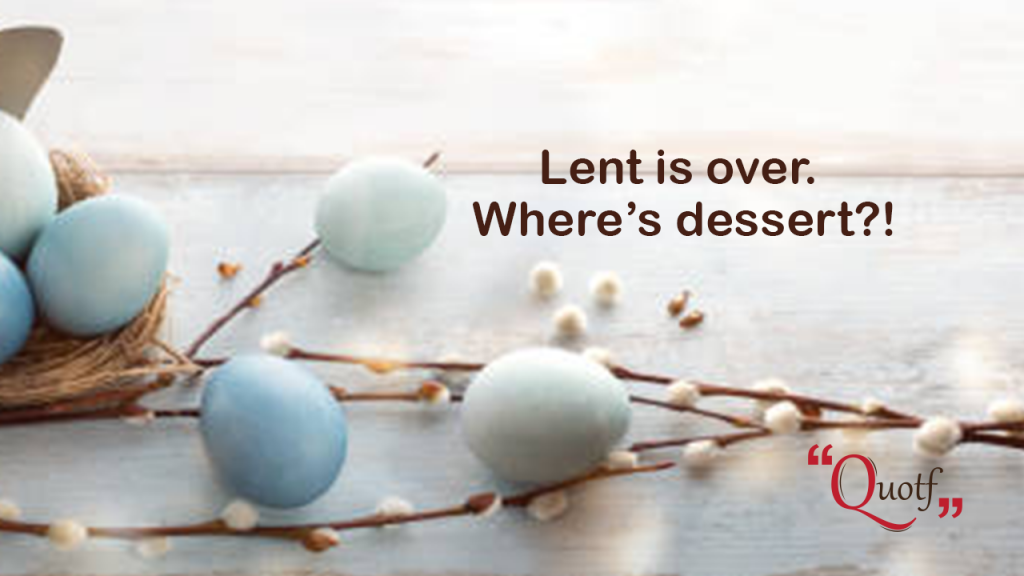 Lent is over. Where's dessert?!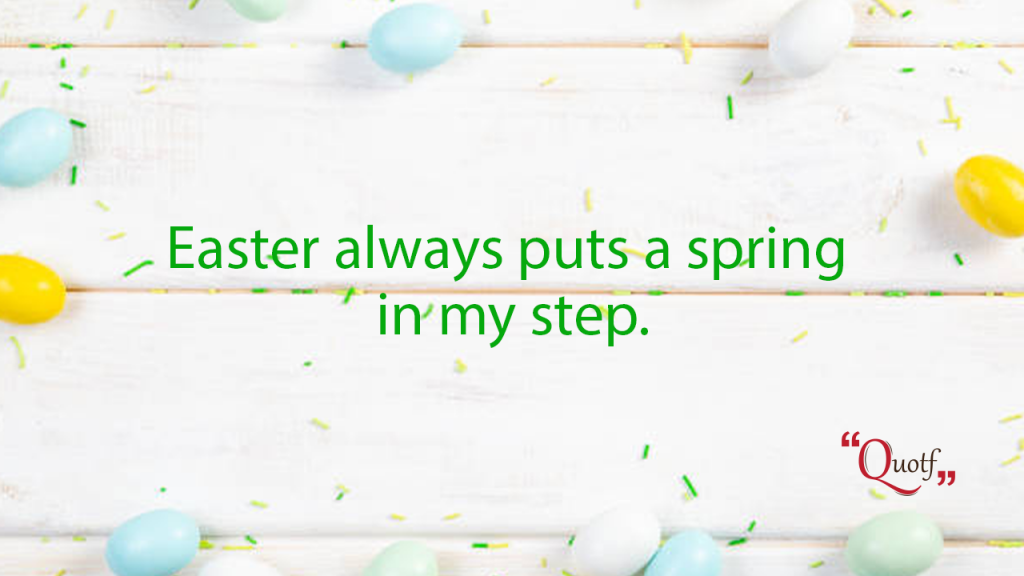 Easter always puts a spring in my step.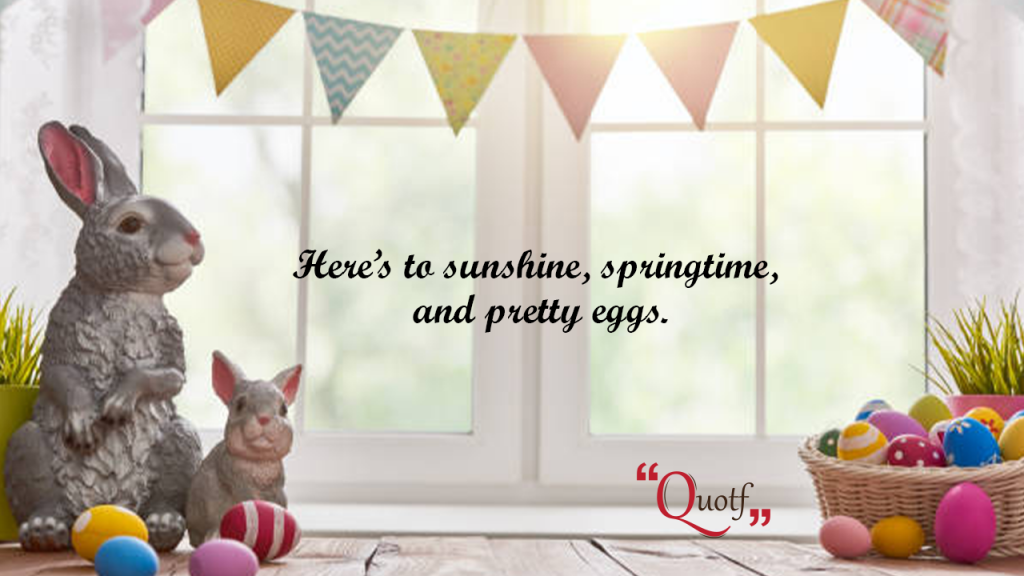 Here's to sunshine, springtime, and pretty eggs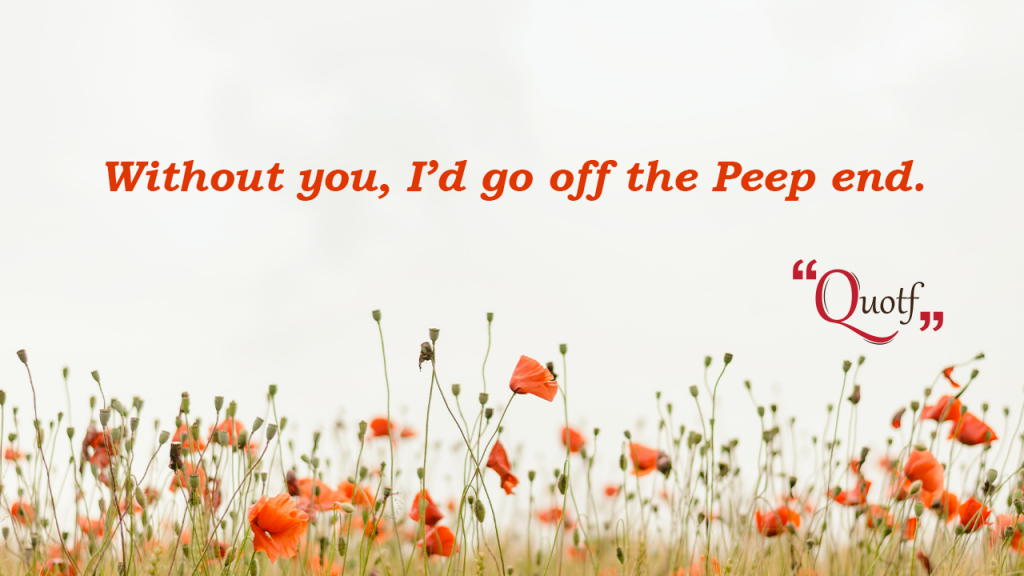 Without you, I'd go off the Peep end.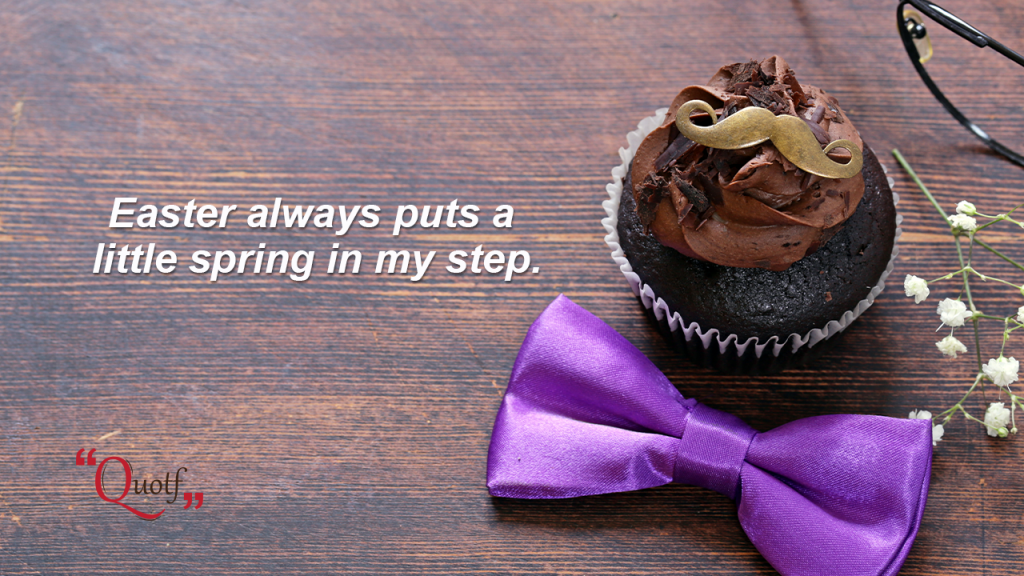 Easter always puts a little spring in my step.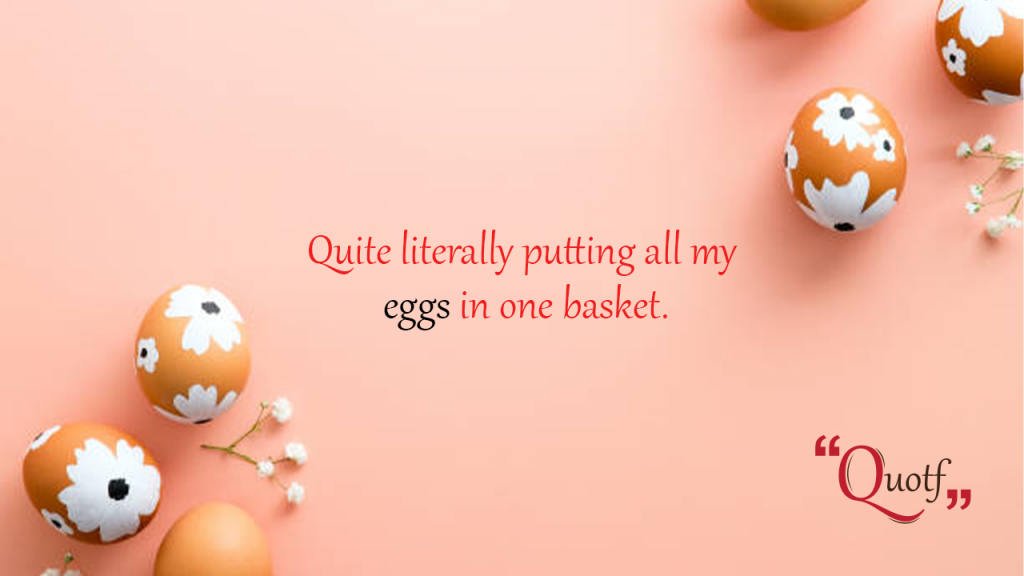 Quite literally putting all my eggs in one basket.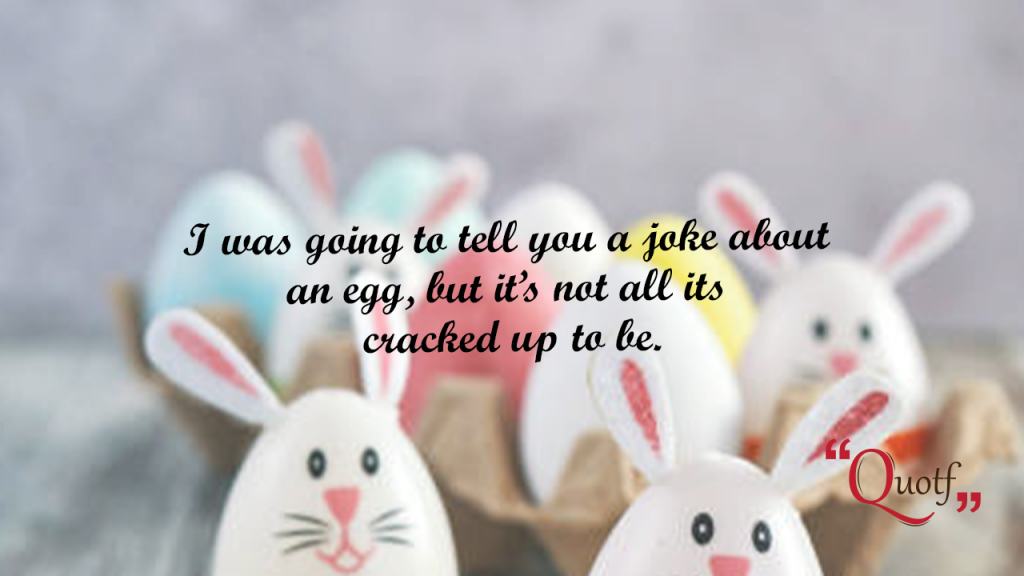 I was going to tell you a joke about an egg, but it's not all its cracked up to be.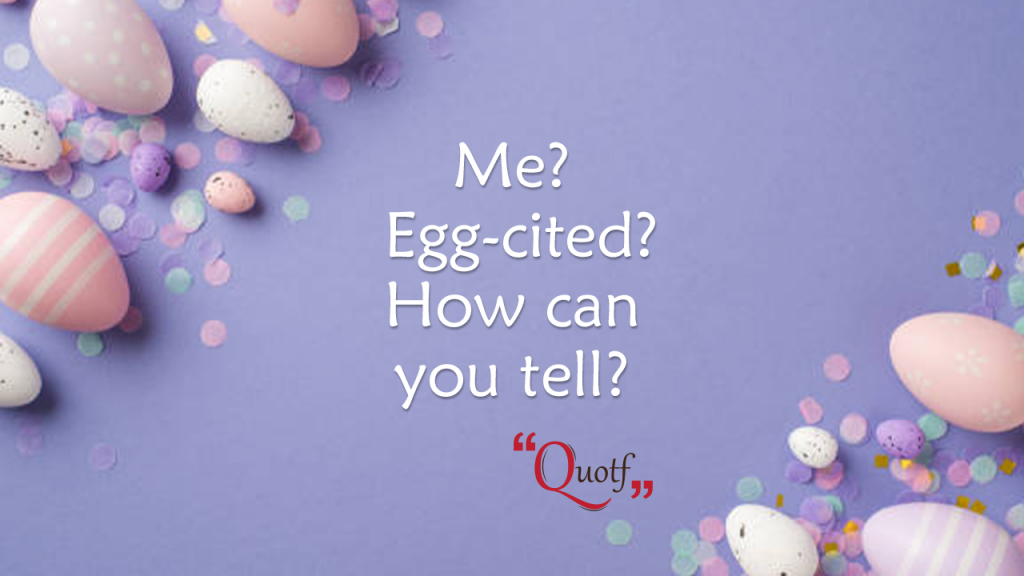 Me? Egg-cited? How can you tell?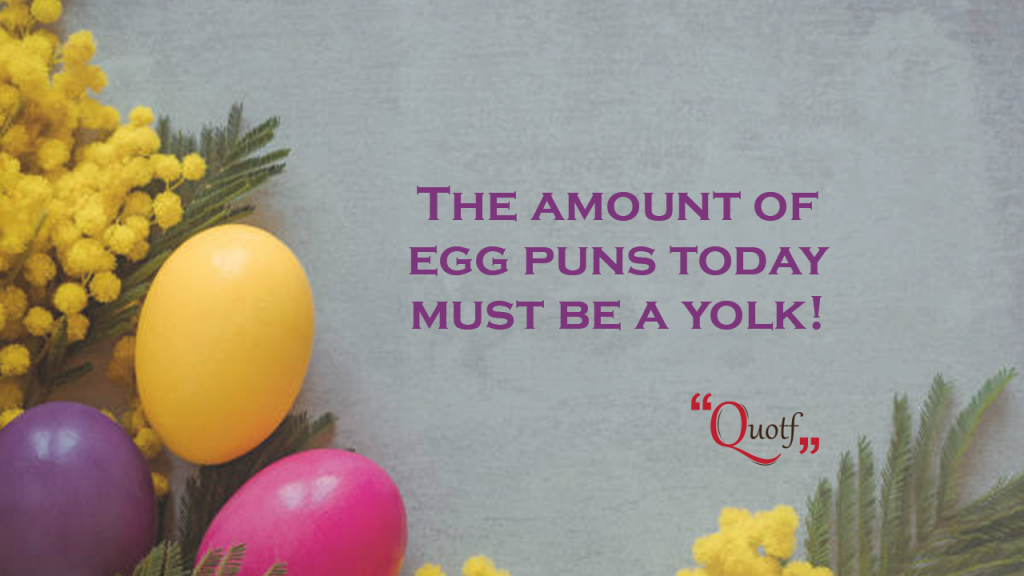 The amount of egg puns today must be a yolk!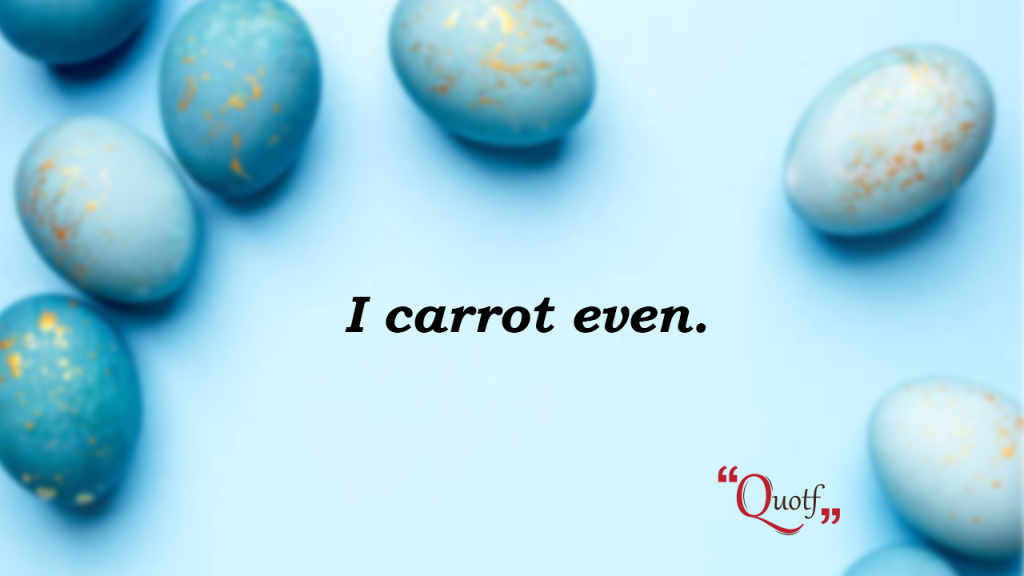 I carrot even.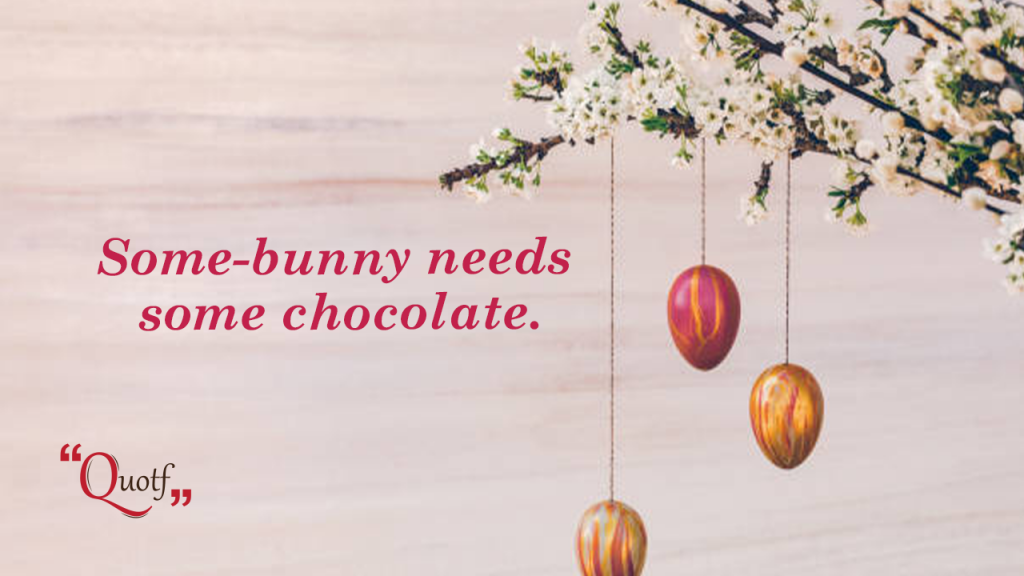 Some-bunny needs some chocolate.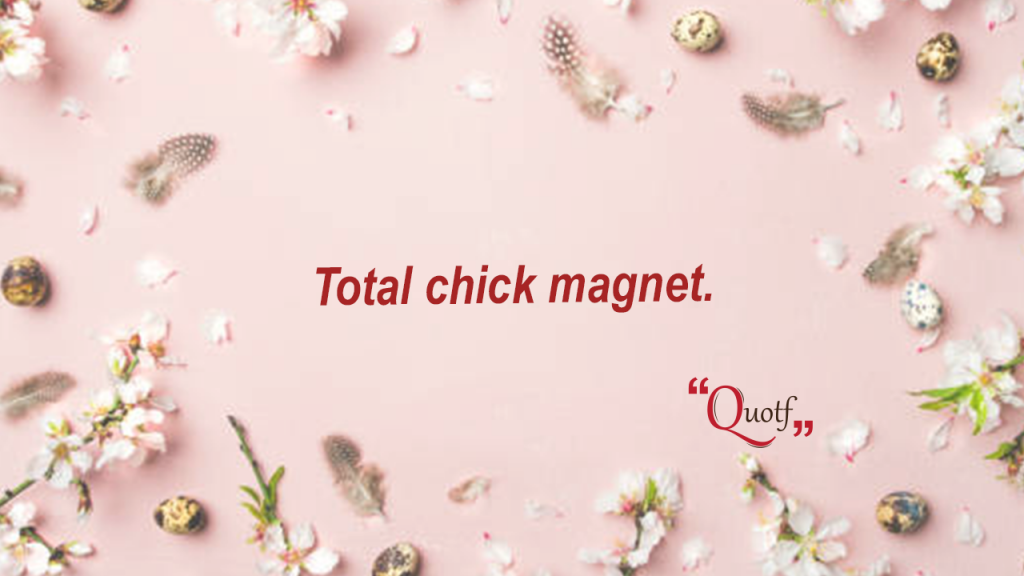 Total chick magnet.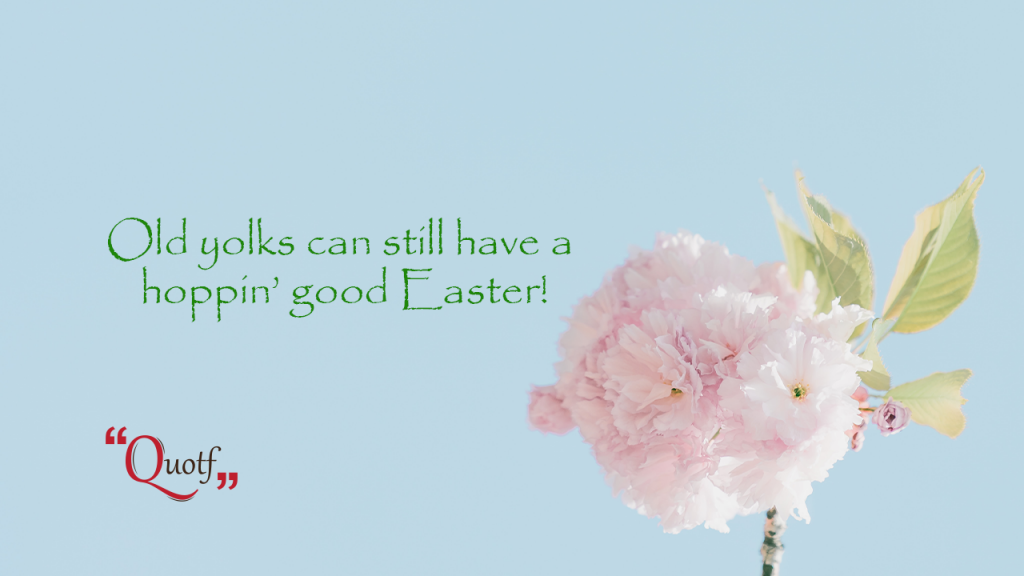 Old yolks can still have a hoppin' good Easter!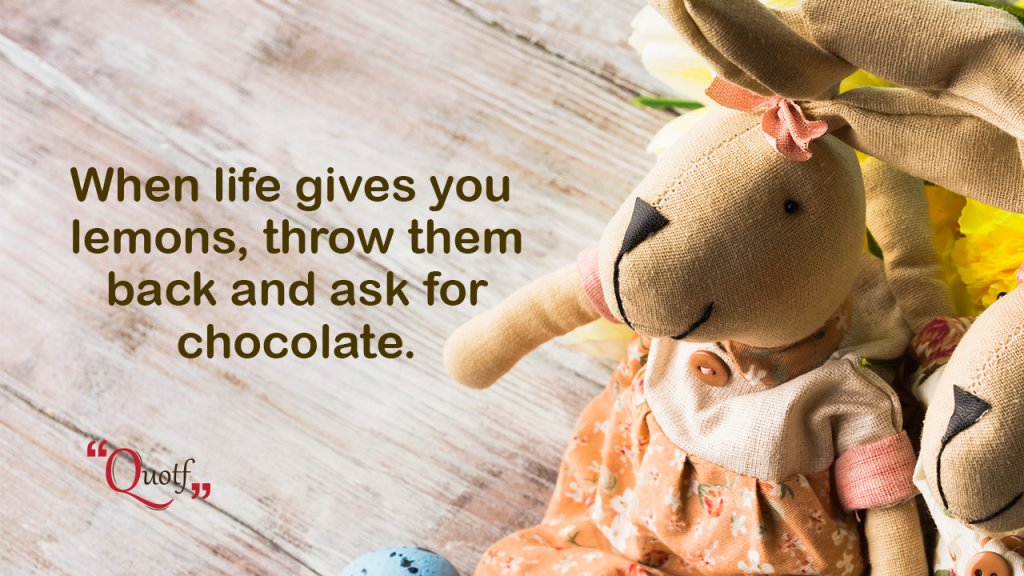 When life gives you lemons, throw them back and ask for chocolate.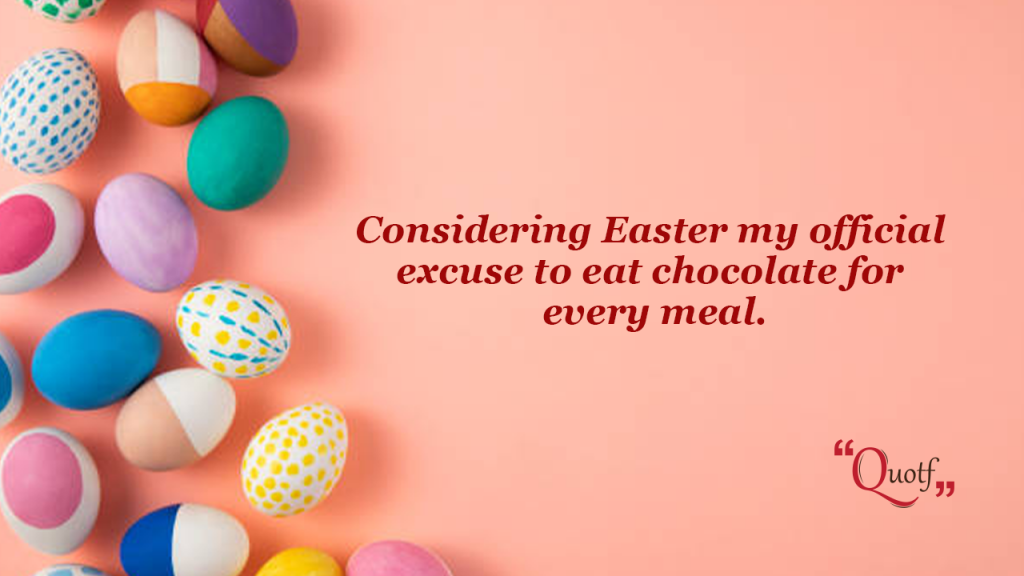 Considering Easter my official excuse to eat chocolate for every meal.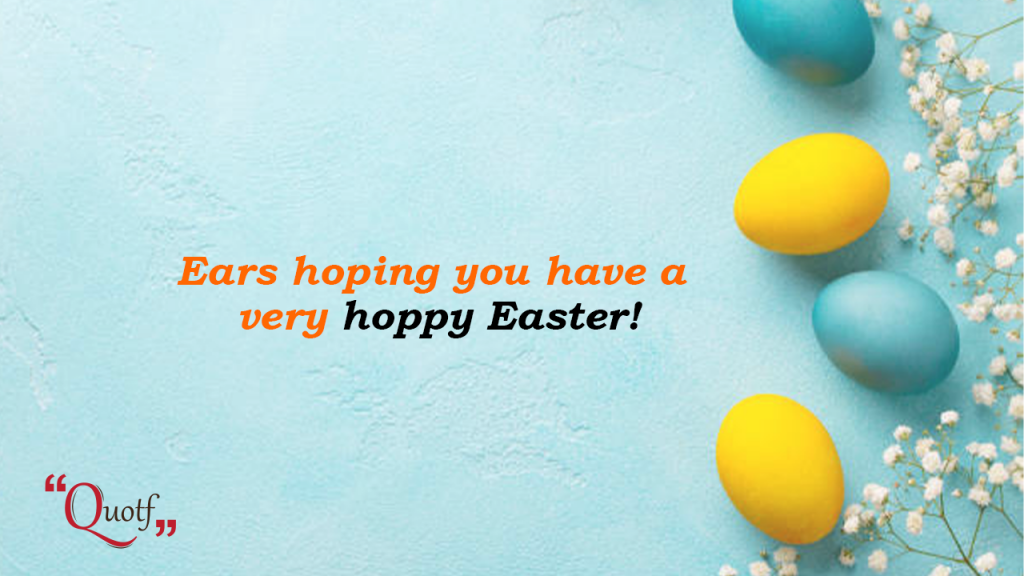 Ears hoping you have a very hoppy Easter!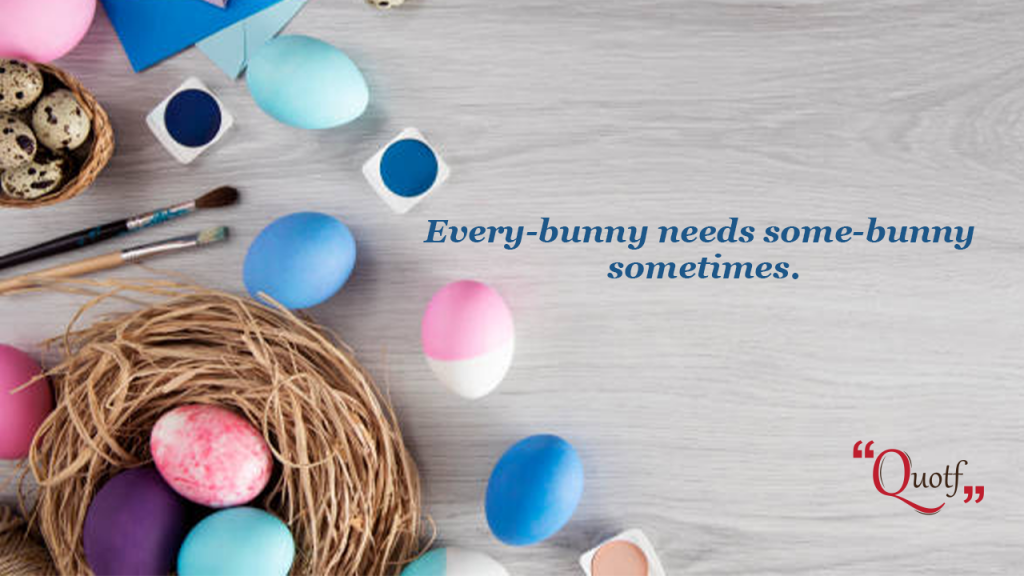 Every-bunny needs some-bunny sometimes.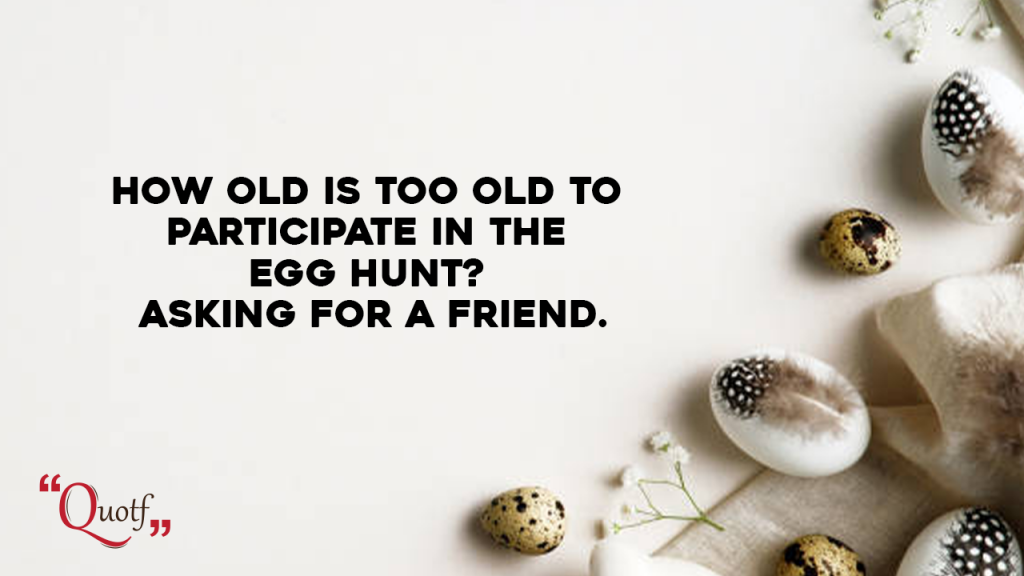 How old is too old to participate in the egg hunt? Asking for a friend.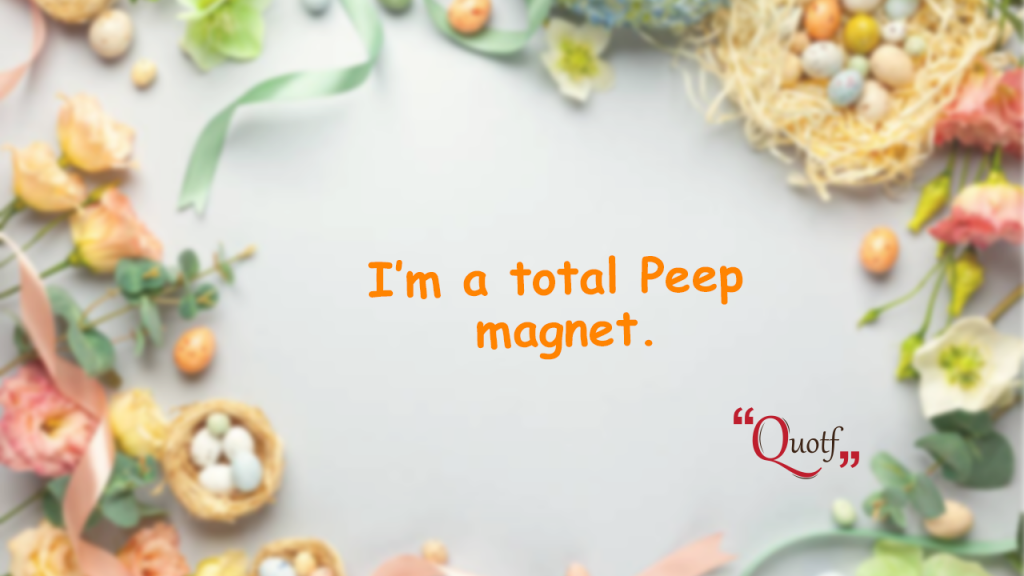 I'm a total Peep magnet.
Sweet And Charming Easter Quotes
In general, this day is commemorated as the day of Jesus' resurrection, which occurred three days after his burial. As a result, this day is also known as Resurrection Sunday. Easter quotes are the best way to understand what the charm and sweetness of Easter are.
Filling my basket with love and joy… and also chocolate. Lots of chocolate.
Biting the head off my chocolate bunny, but I won't bite you!
There's nothing better than a friend… except a friend with chocolate.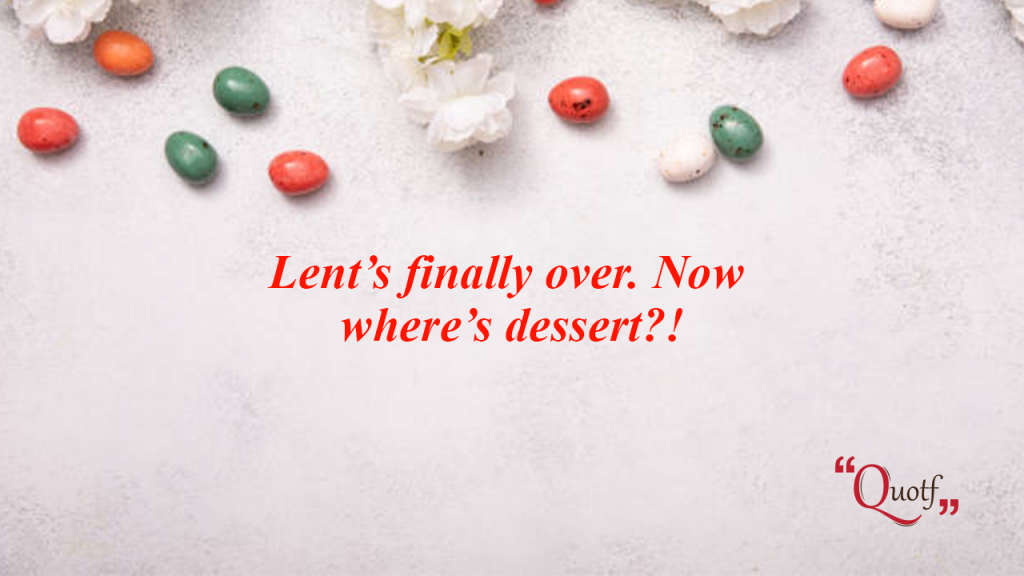 Lent's finally over. Now where's dessert?!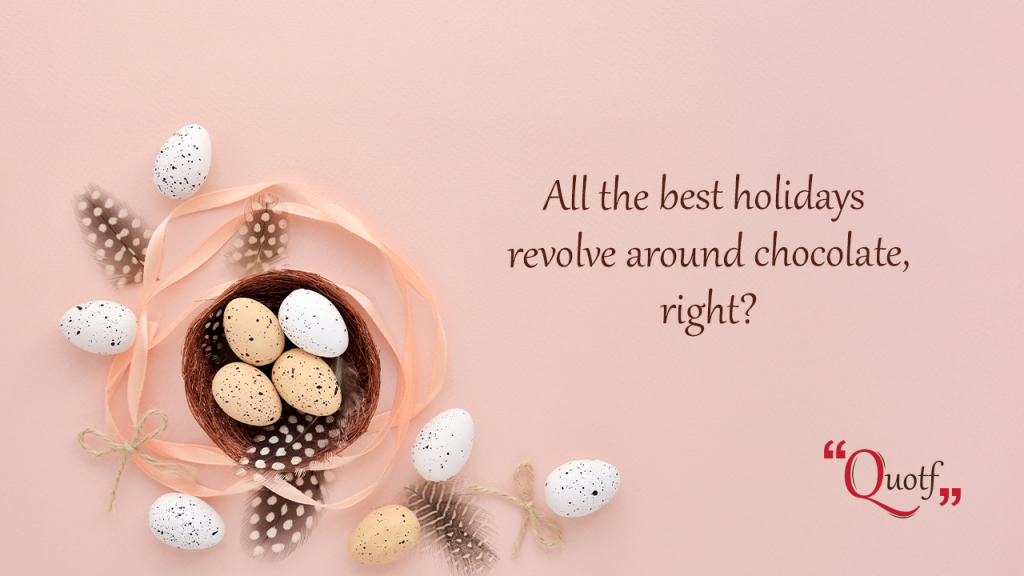 All the best holidays revolve around chocolate, right?
All my friends have chocolate. Therefore, if you have chocolate, you're my friend.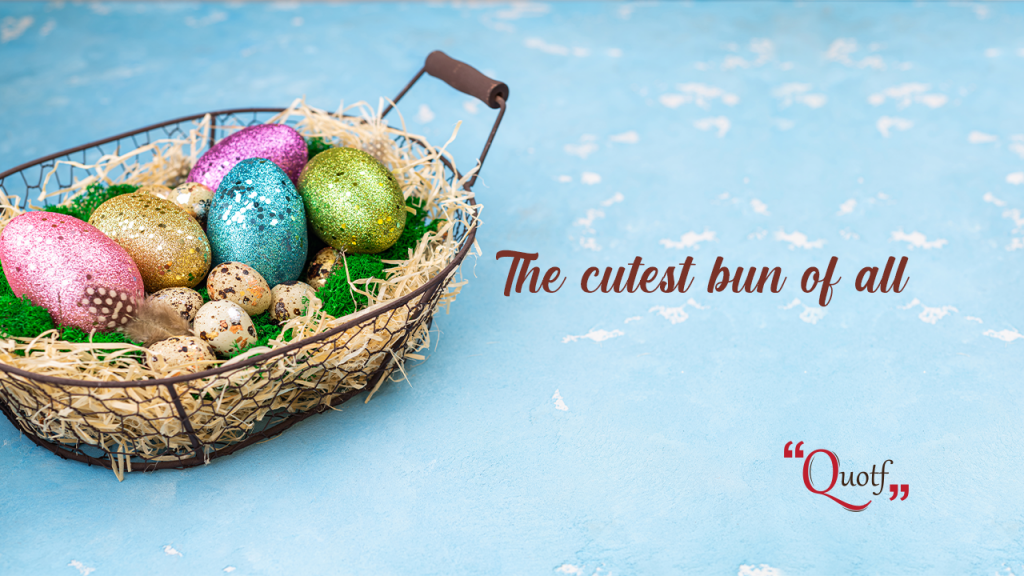 The cutest bun of all.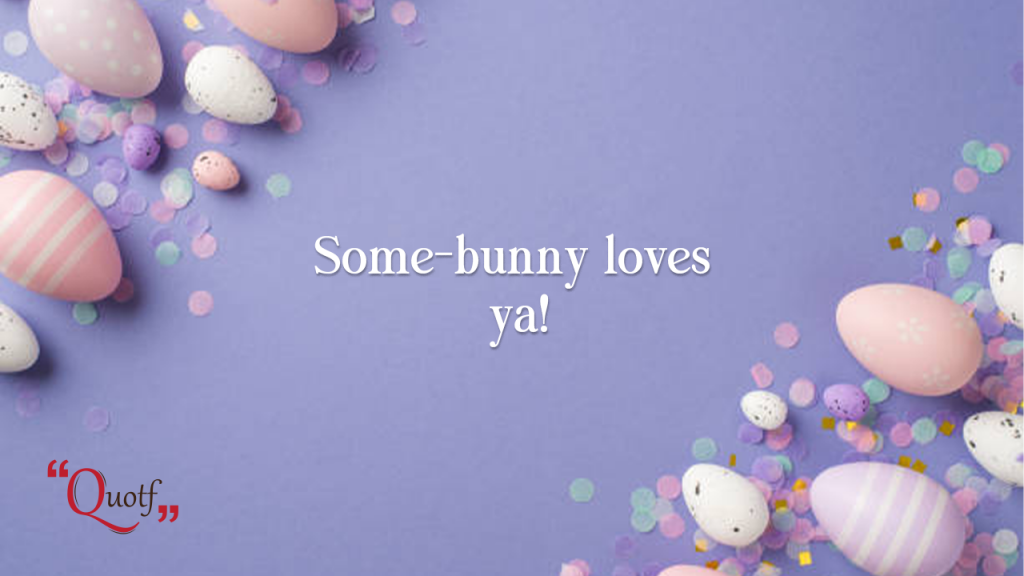 Some-bunny loves ya!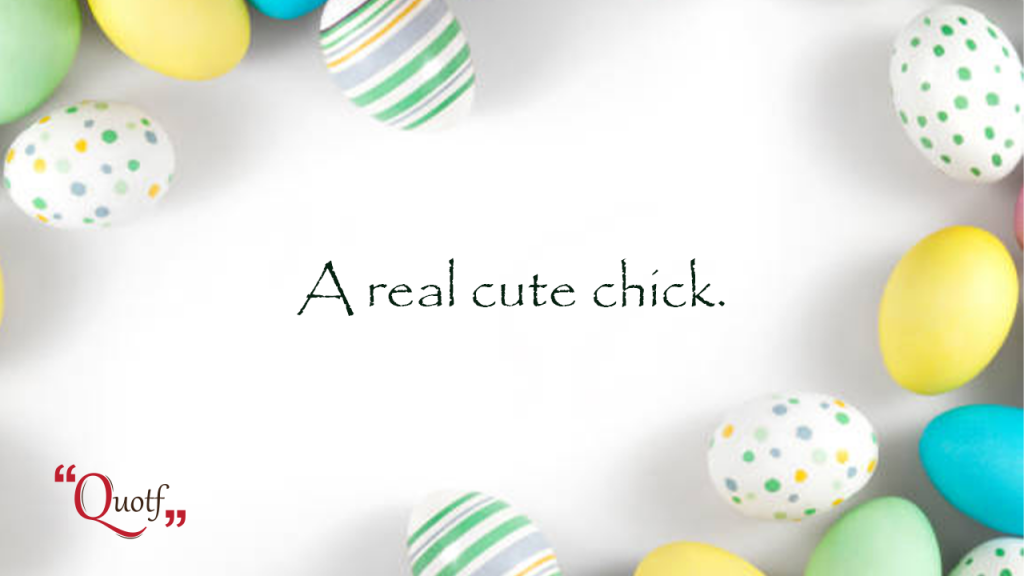 A real cute chick.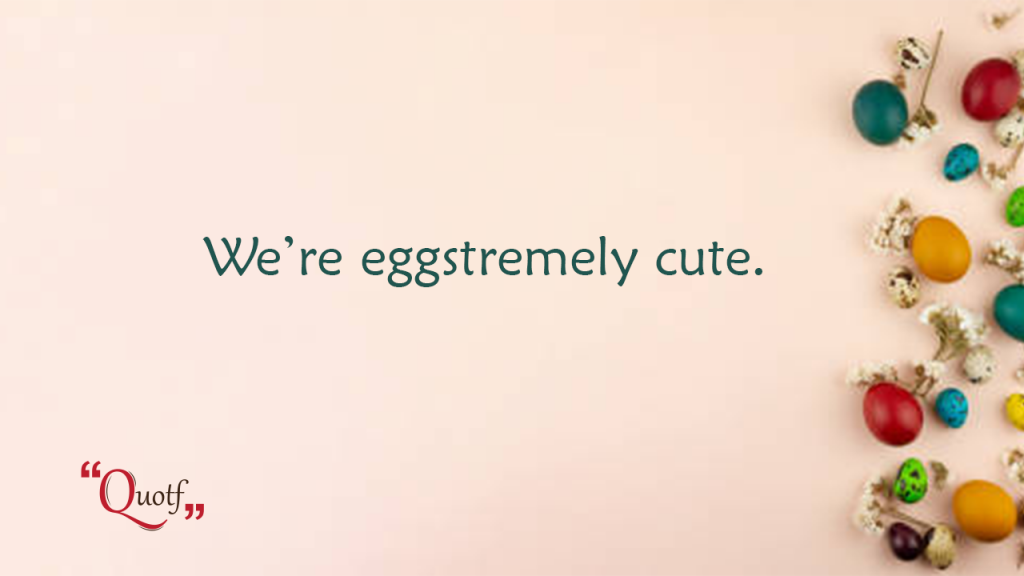 We're eggstremely cute.
"I said a hip hop… the hippie to the hip hip hop."

~ Sugarhill Gang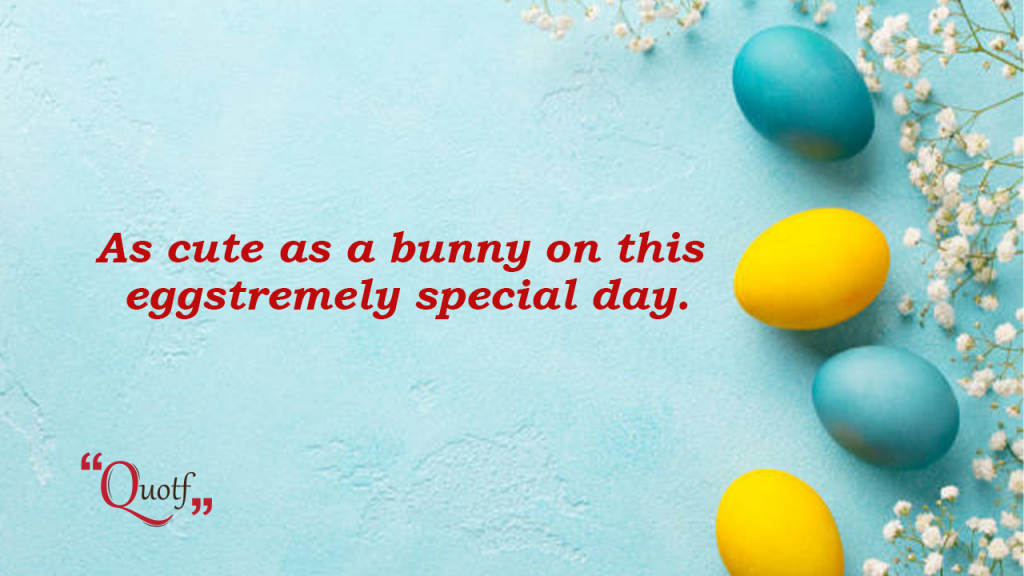 As cute as a bunny on this eggstremely special day.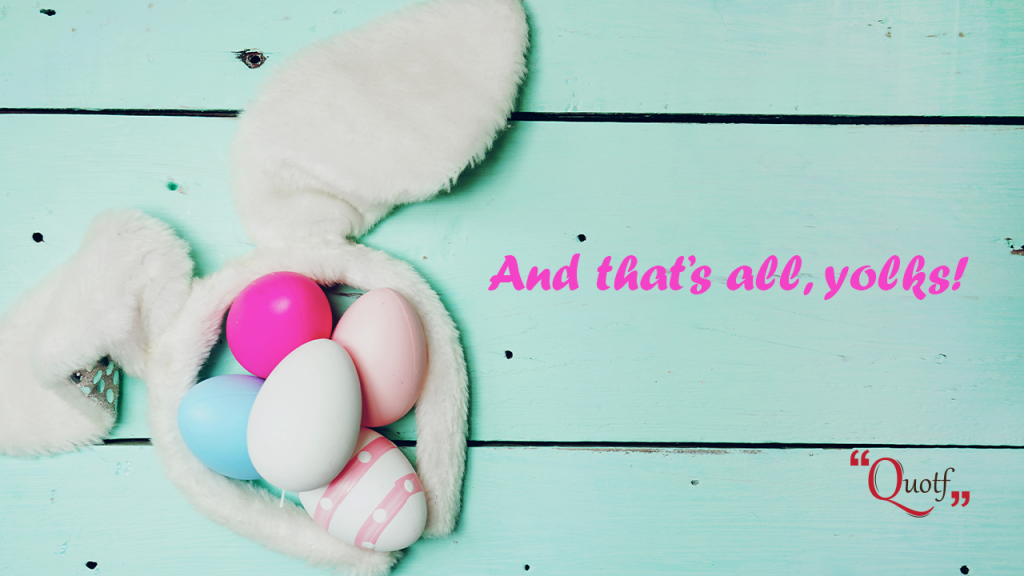 And that's all, yolks!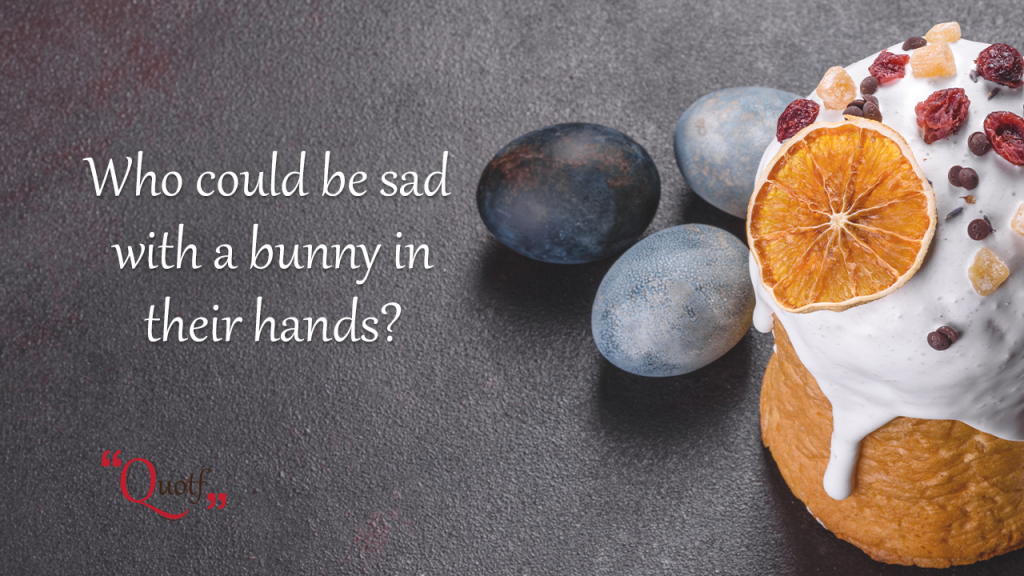 Who could be sad with a bunny in their hands?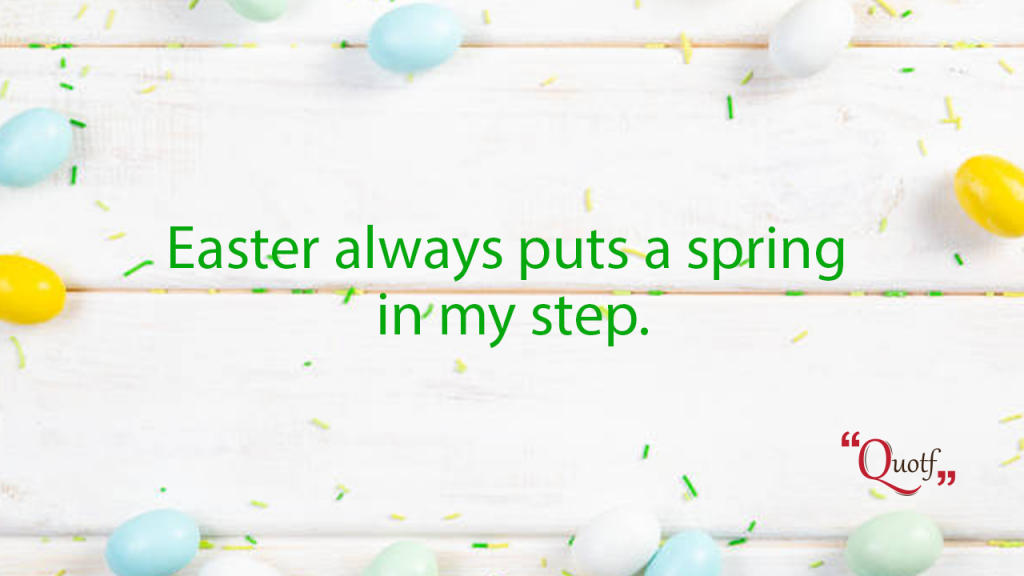 Easter always puts a spring in my step.
Literary Easter Quotes
Easter quotations should make you feel happy and peaceful. This day remembers the most important person in history, Jesus Christ, who lived and died for the sake of humanity. Easter quotes from literature are supposed to bring us great joy and comfort.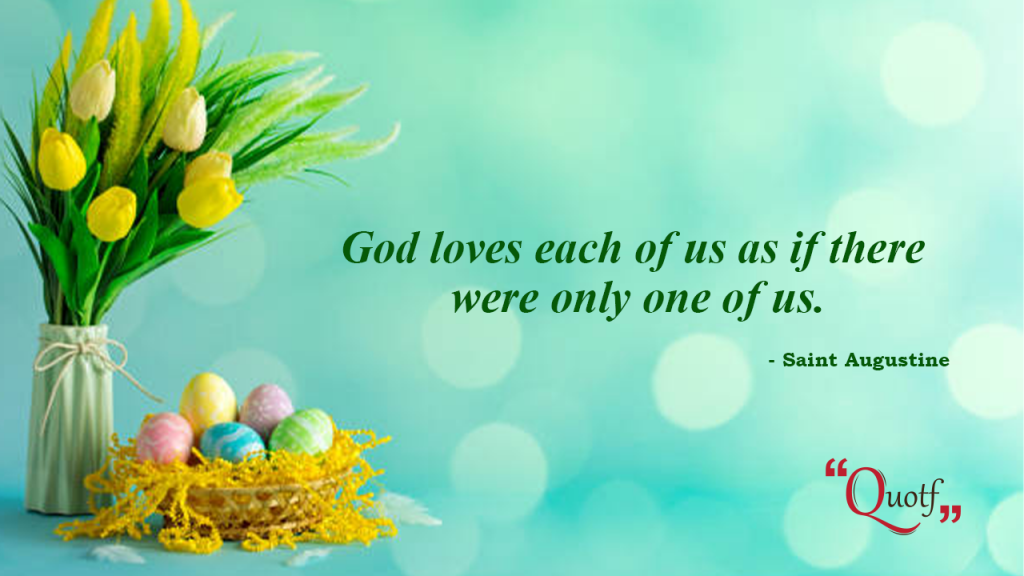 God loves each of us as if there were only one of us.

~ Saint Augustine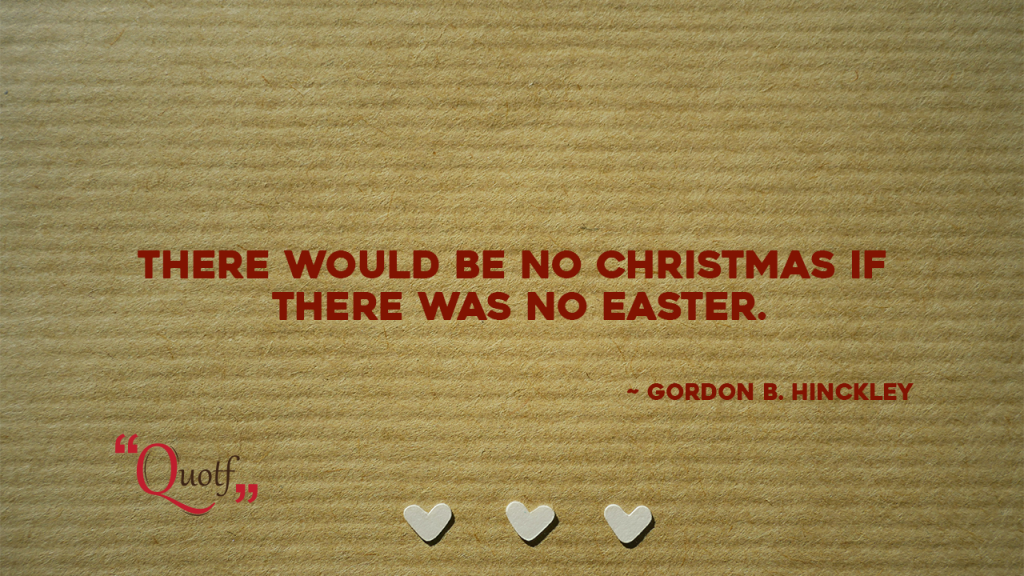 There would be no Christmas if there was no Easter.

~ Gordon B. Hinckley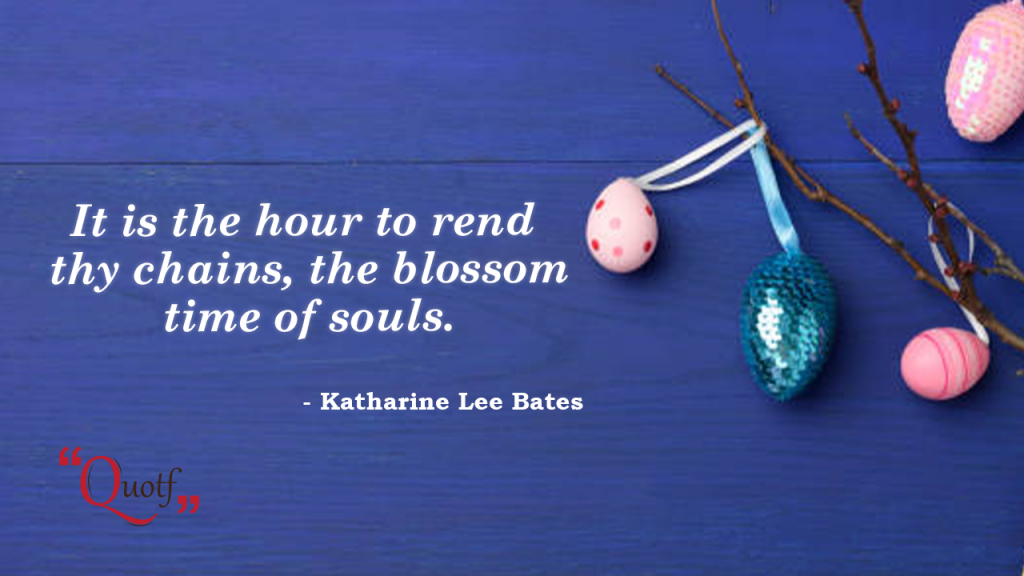 It is the hour to rend thy chains, the blossom time of souls.

~ Katharine Lee Bates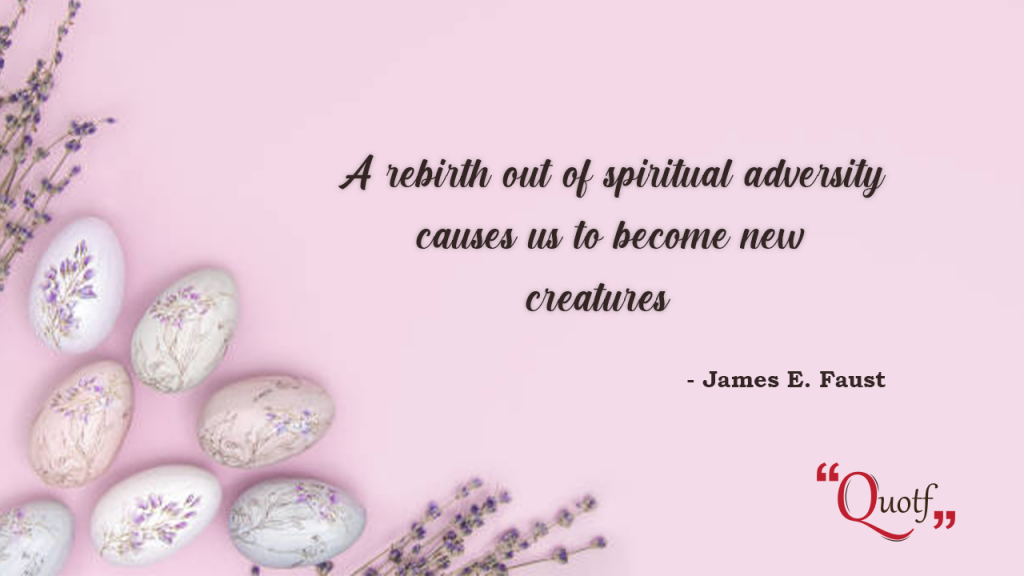 A rebirth out of spiritual adversity causes us to become new creatures.

~ James E. Faust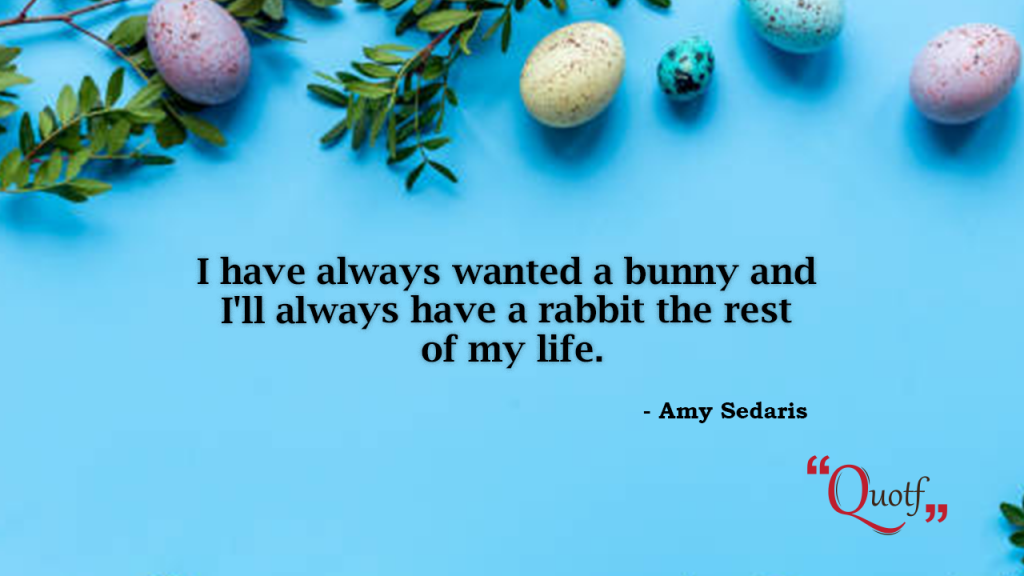 I have always wanted a bunny and I'll always have a rabbit the rest of my life.

~ Amy Sedaris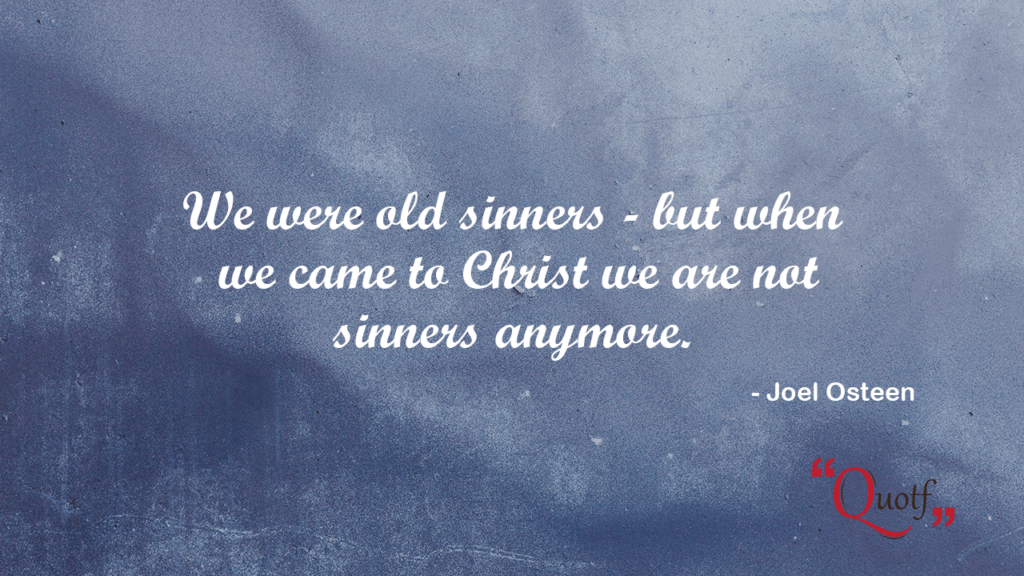 We were old sinners – but when we came to Christ we are not sinners anymore.

~ Joel Osteen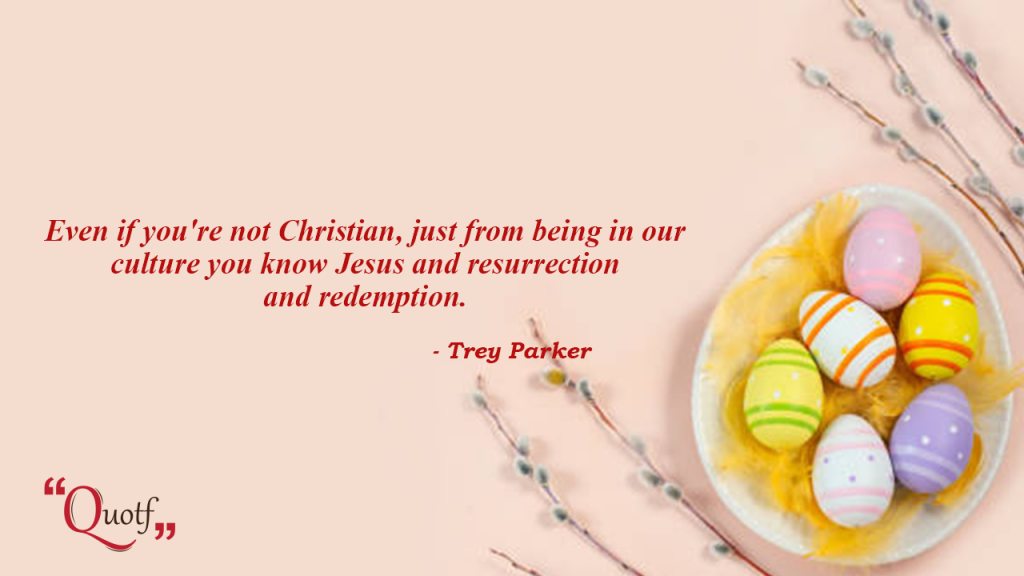 Even if you're not Christian, just from being in our culture you know Jesus and resurrection and redemption.

~ Trey Parker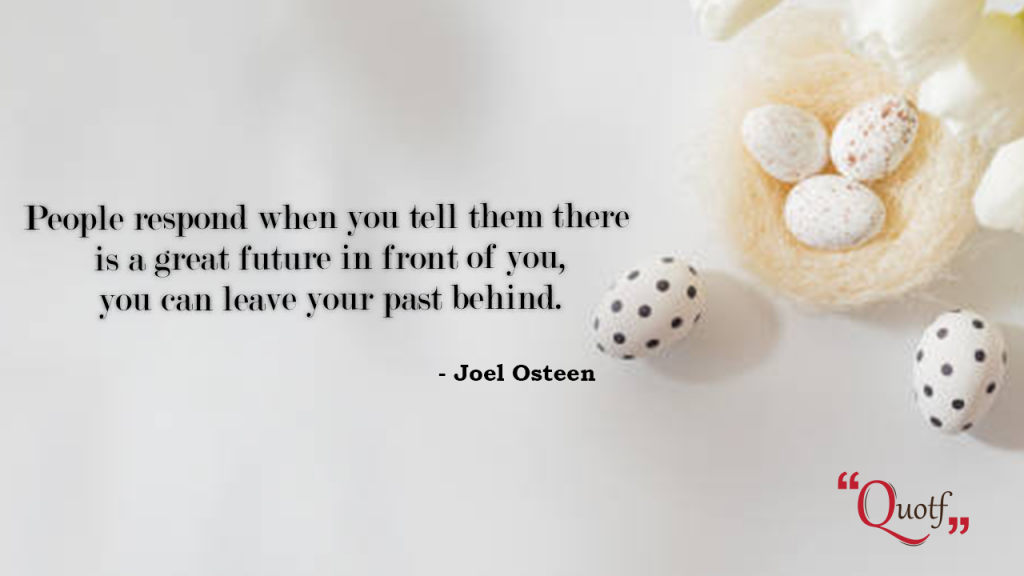 People respond when you tell them there is a great future in front of you, you can leave your past behind.

~ Joel Osteen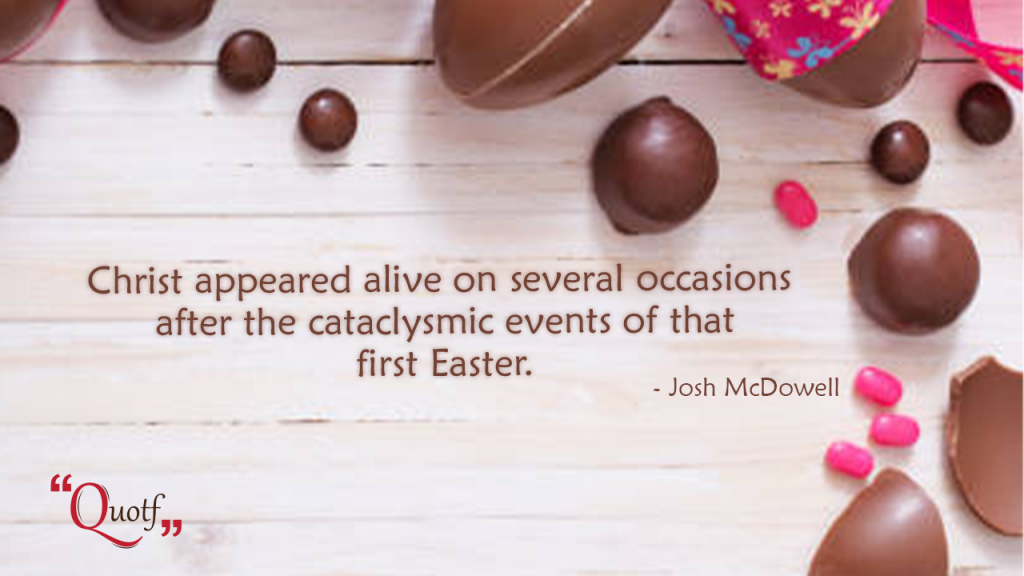 Christ appeared alive on several occasions after the cataclysmic events of that first Easter.

~ Josh McDowell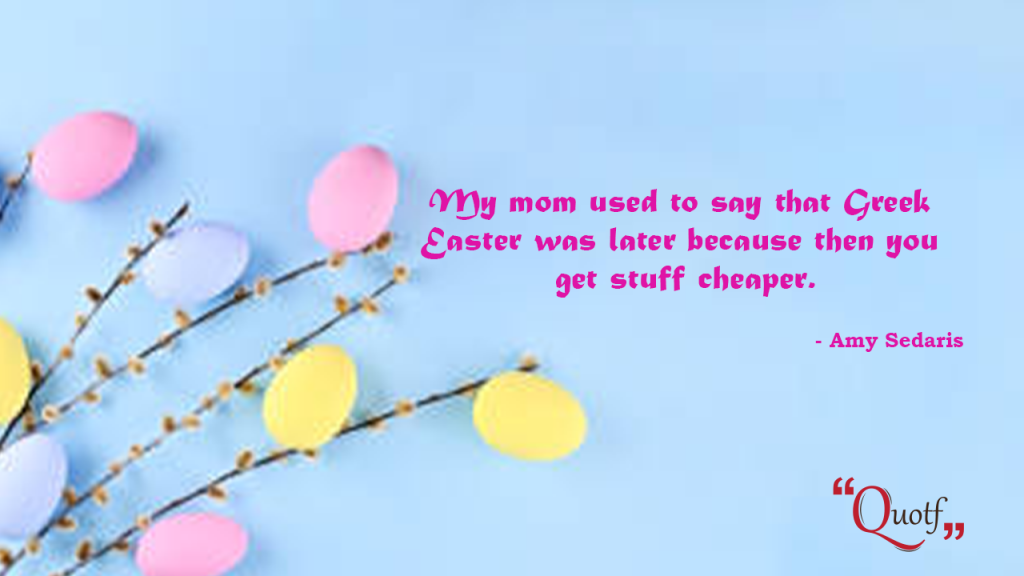 My mom used to say that Greek Easter was later because then you get stuff cheaper.

~ Amy Sedaris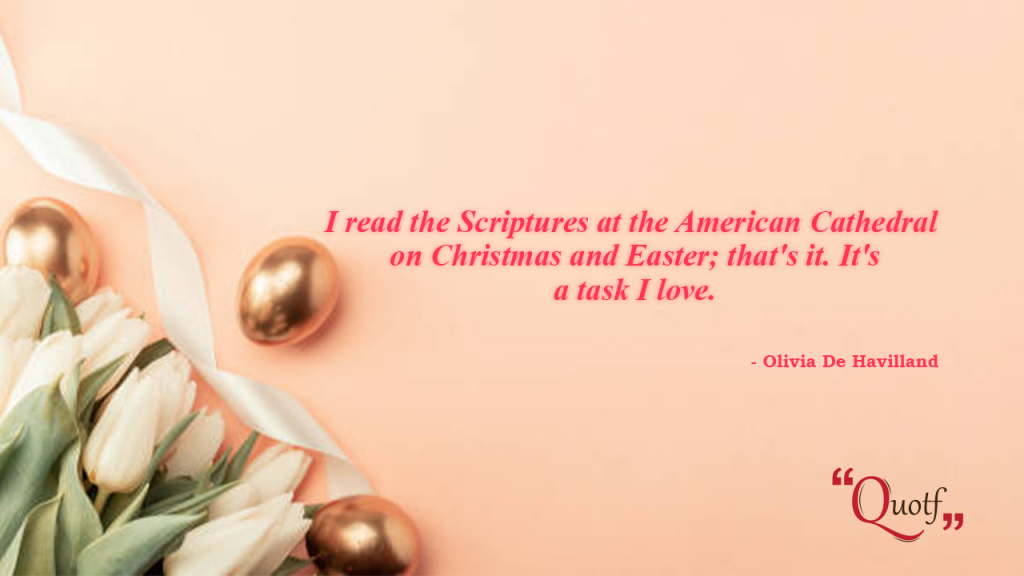 I read the Scriptures at the American Cathedral on Christmas and Easter; that's it. It's a task I love.

~ Olivia De Havilland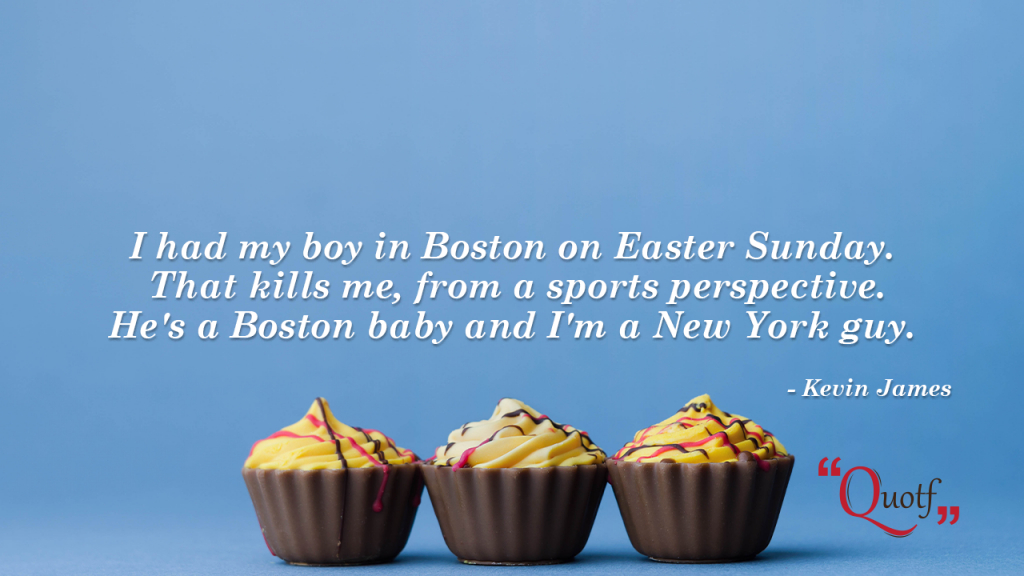 I had my boy in Boston on Easter Sunday. That kills me, from a sports perspective. He's a Boston baby and I'm a New York guy.

~ Kevin James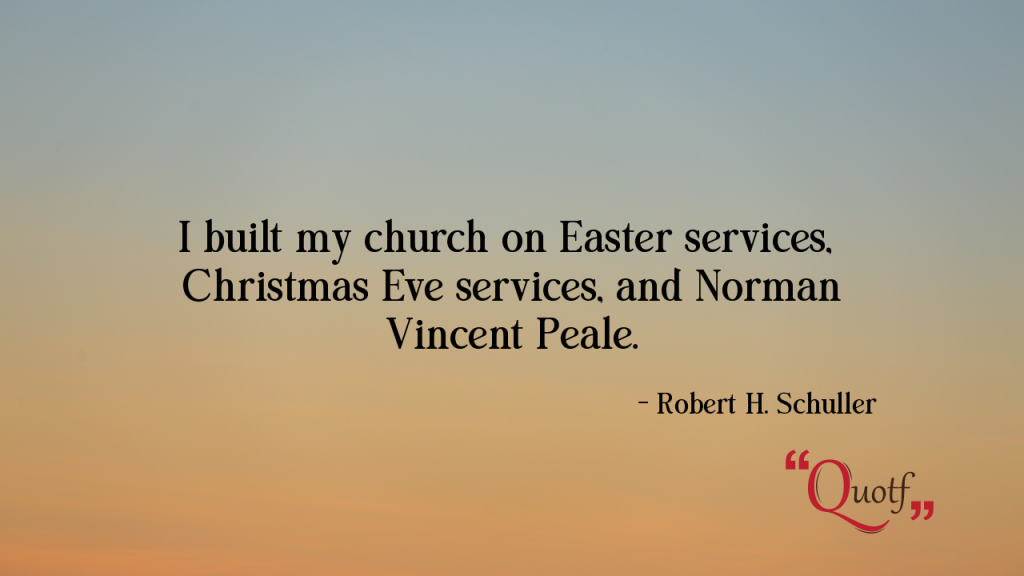 I built my church on Easter services, Christmas Eve services, and Norman Vincent Peale.

~ Robert H. Schuller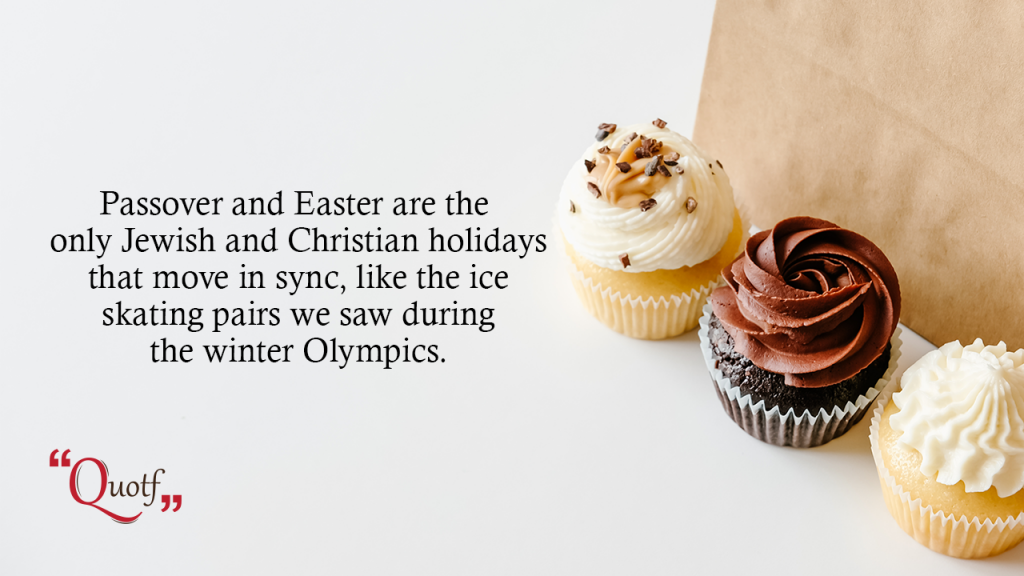 Passover and Easter are the only Jewish and Christian holidays that move in sync, like the ice skating pairs we saw during the winter Olympics.

~ Marvin Olasky
Short Easter Quotes
In the United Kingdom, food plays an important role in Easter celebrations, with family and friends gathering for Easter Lunch. Roast lamb is the most traditional dish, which is generally served with a Simmel cake and a large number of chocolate eggs. Spring flowers such as daffodils, white lilies, and tulips will be on the tables, and yellow and gold will be prominent in the decor.
Read More: Unique Happy New Year Quotes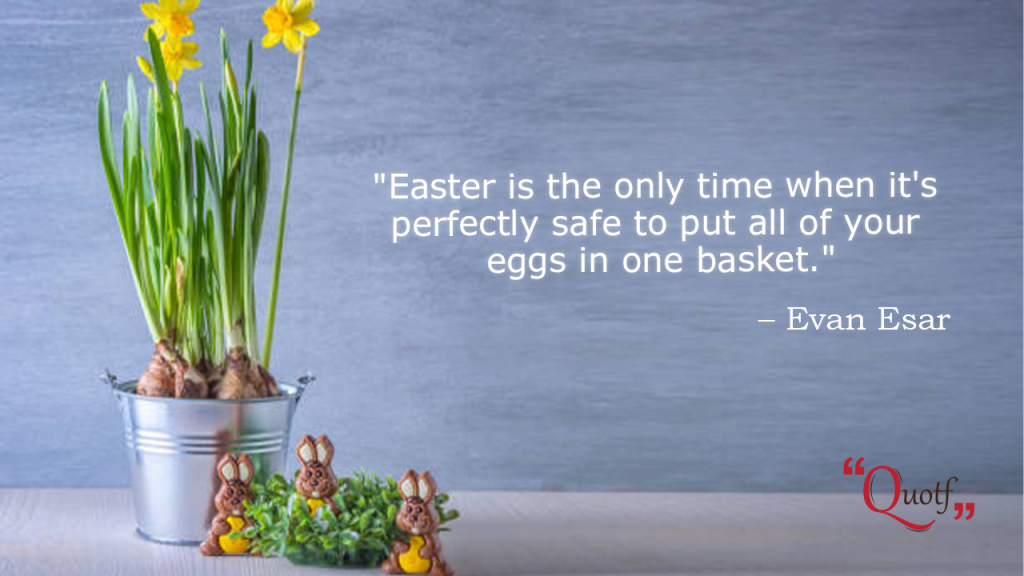 "Easter is the only time when it's perfectly safe to put all of your eggs in one basket."

~ Evan Esar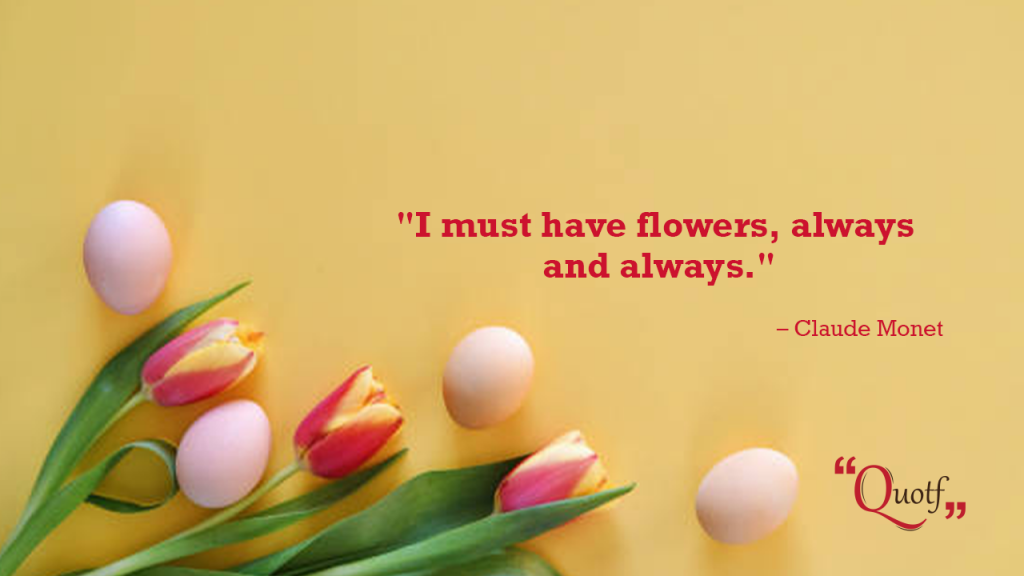 "I must have flowers, always and always."

~ Claude Monet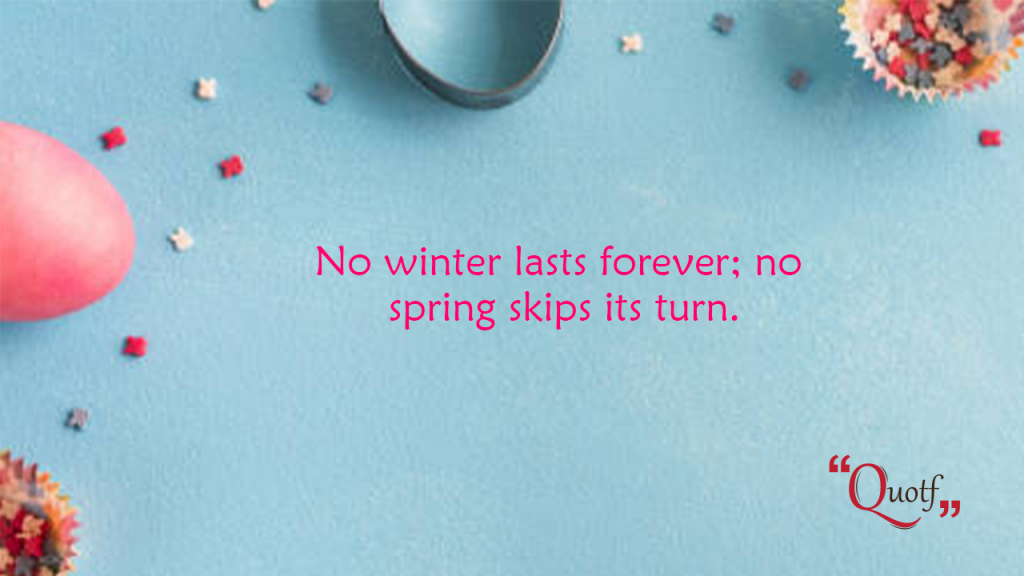 "No winter lasts forever; no spring skips its turn."

~ Hal Borland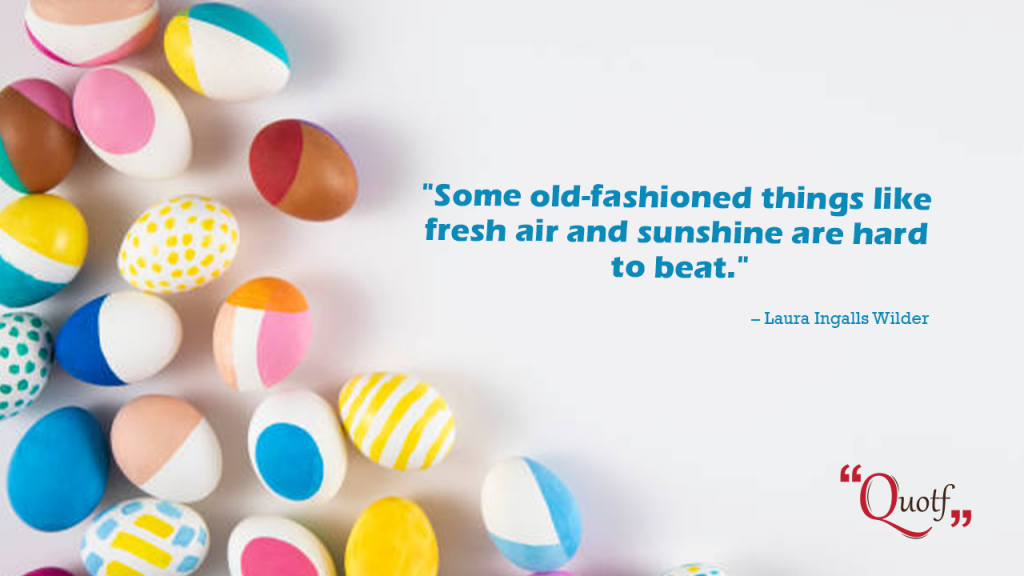 "Some old-fashioned things like fresh air and sunshine are hard to beat."

~ Laura Ingalls Wilder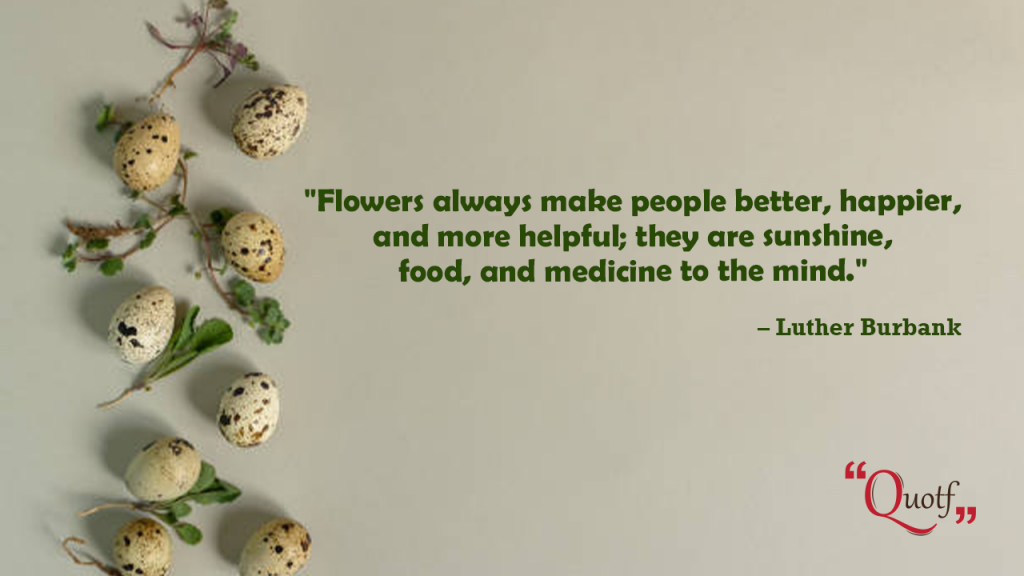 "Flowers always make people better, happier, and more helpful; they are sunshine, food, and medicine to the mind."

~ Luther Burbank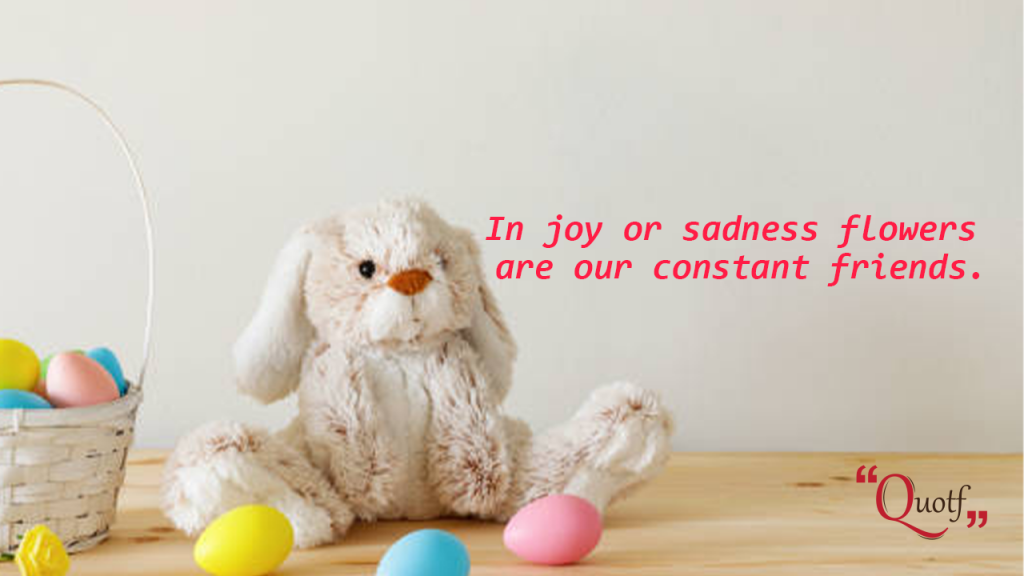 "In joy or sadness flowers are our constant friends."

~ Okakura Kakuzō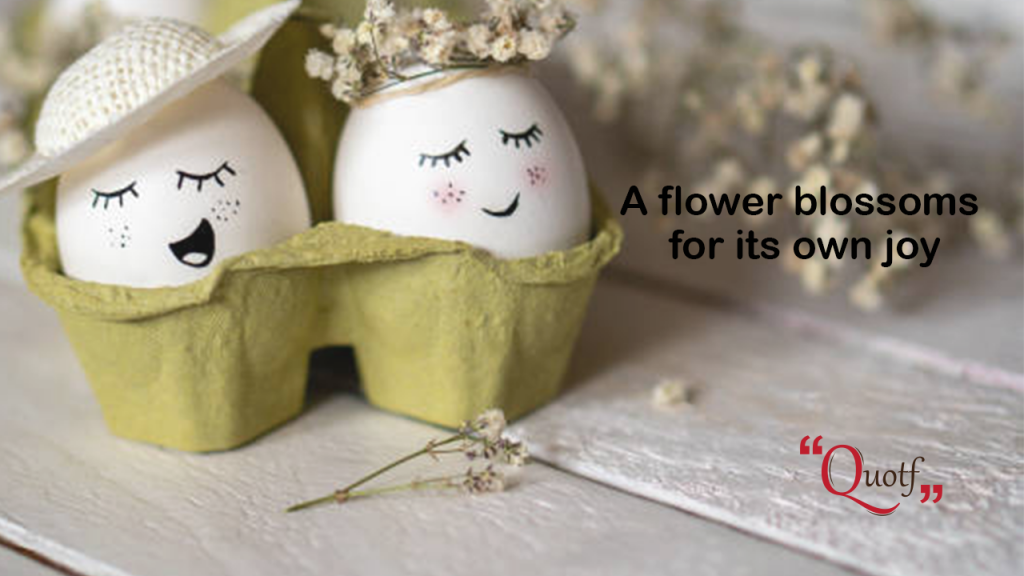 "A flower blossoms for its own joy."

~Oscar Wilde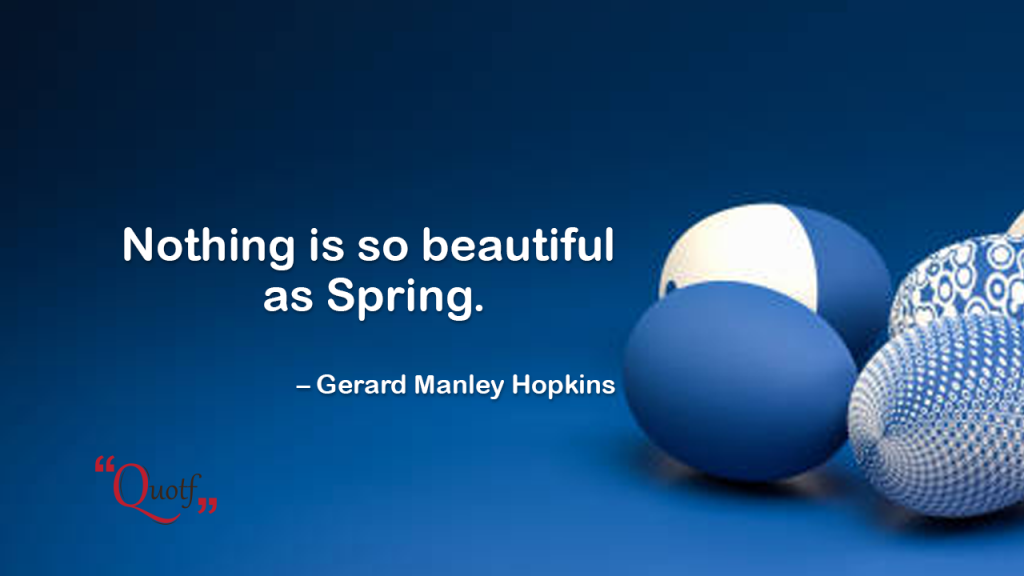 "Nothing is so beautiful as Spring."

~ Gerard Manley Hopkins
Easter Quotes For Kids
Easter eggs and Easter baskets are popular among children. They enjoy eating while playing on Easter to express their thankfulness and happiness. Easter quotes for kids show how children are an important part of the Easter celebration and how they enjoy it. Keep these easter quotes in mind as you appreciate the true meaning of Easter.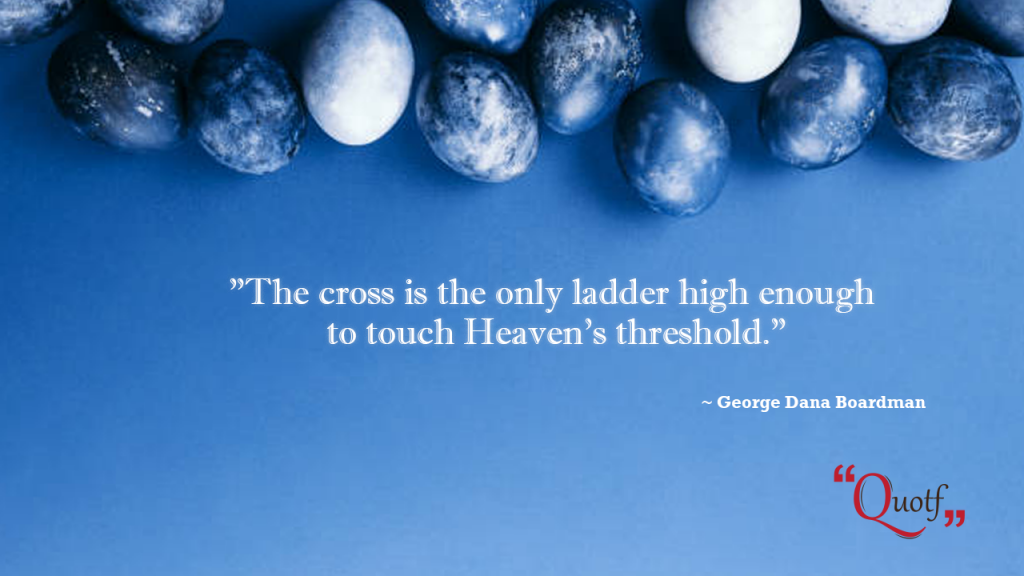 "The cross is the only ladder high enough to touch Heaven's threshold."

~ George Dana Boardman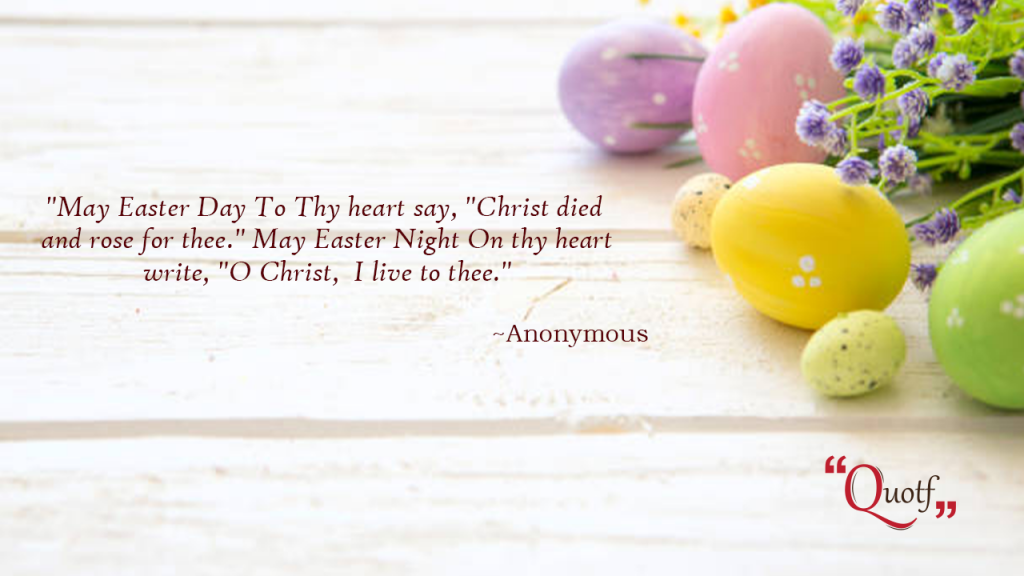 "May Easter Day To Thy heart say, "Christ died and rose for thee." May Easter Night On thy heart write, "O Christ, I live to thee."

~ Anonymous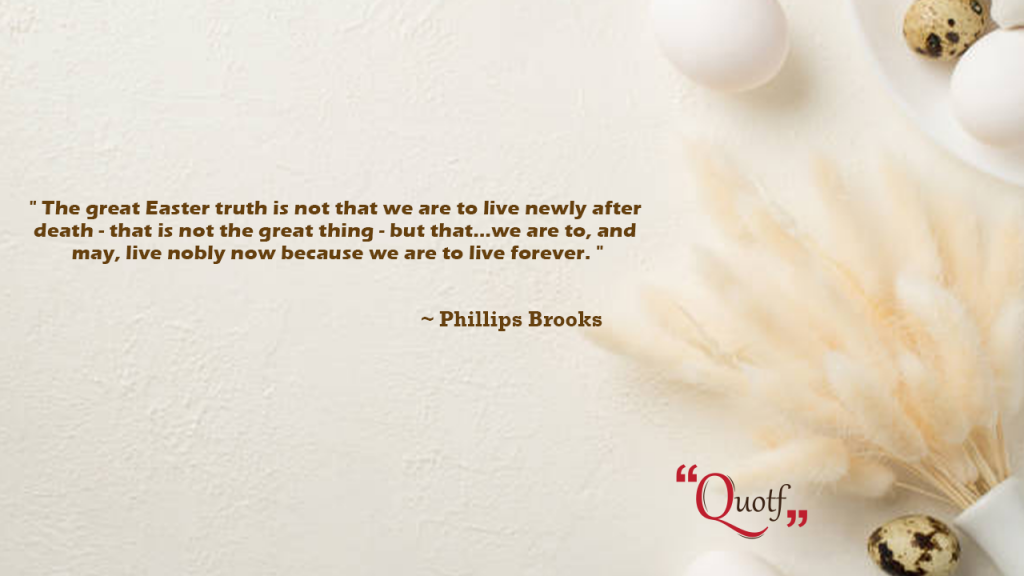 " The great Easter truth is not that we are to live newly after death – that is not the great thing – but that…we are to, and may, live nobly now because we are to live forever. "

~ Phillips Brooks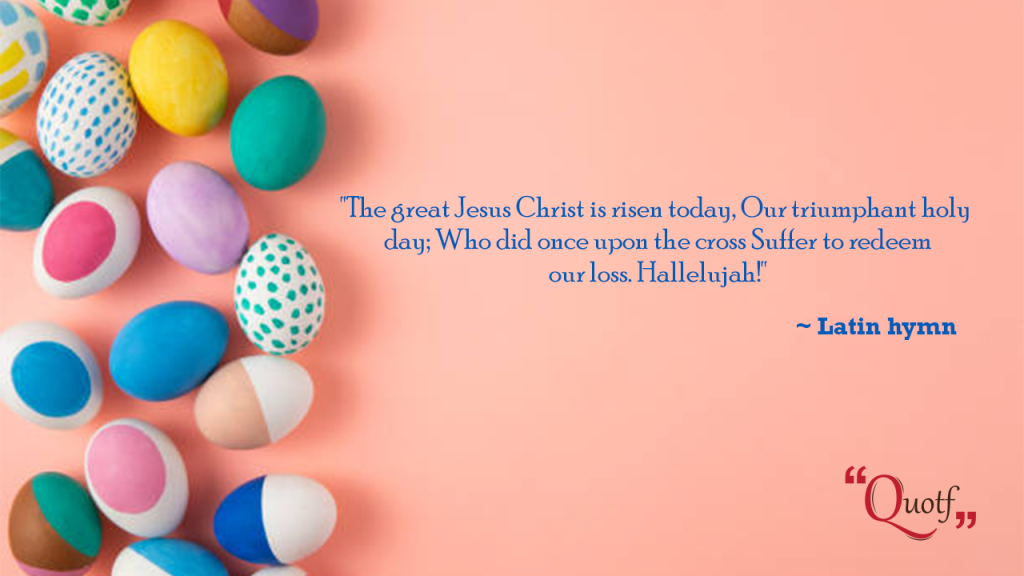 "The great Jesus Christ is risen today, Our triumphant holy day; Who did once upon the cross Suffer to redeem our loss. Hallelujah!"

~ Latin hymn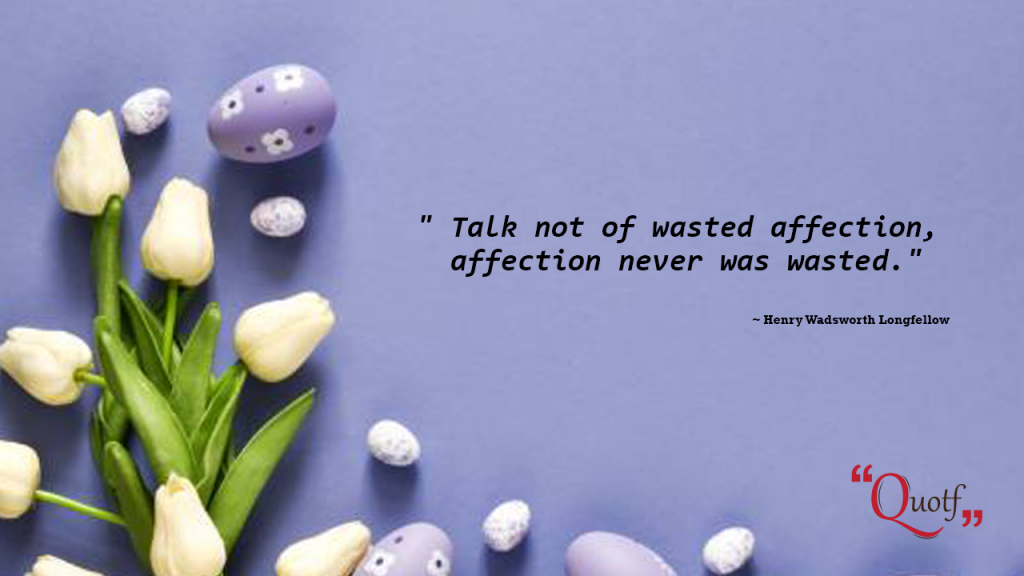 "Talk not of wasted affection, affection never was wasted."

~ Henry Wadsworth Longfellow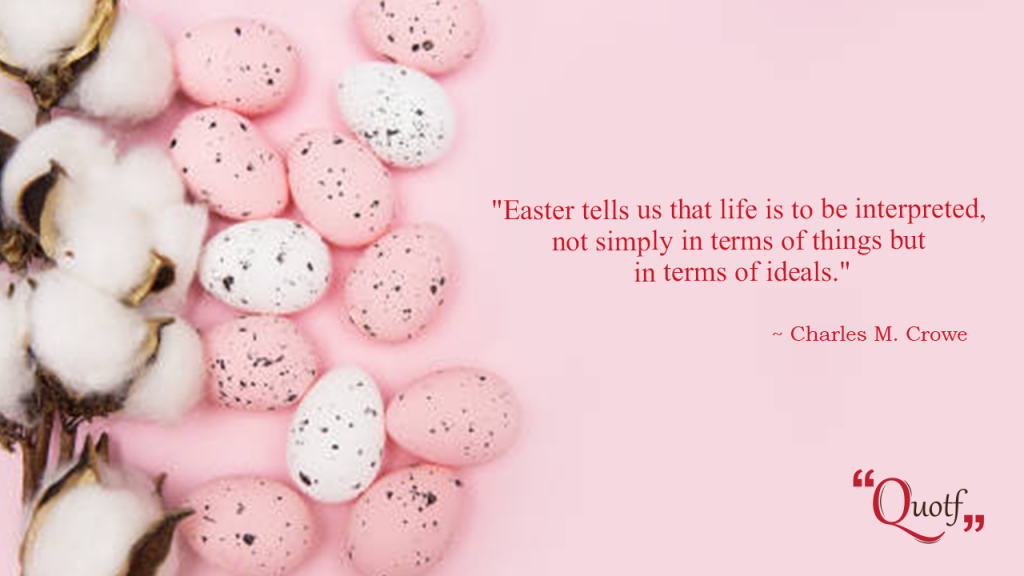 "Easter tells us that life is to be interpreted, not simply in terms of things but in terms of ideals."

~ Charles M. Crowe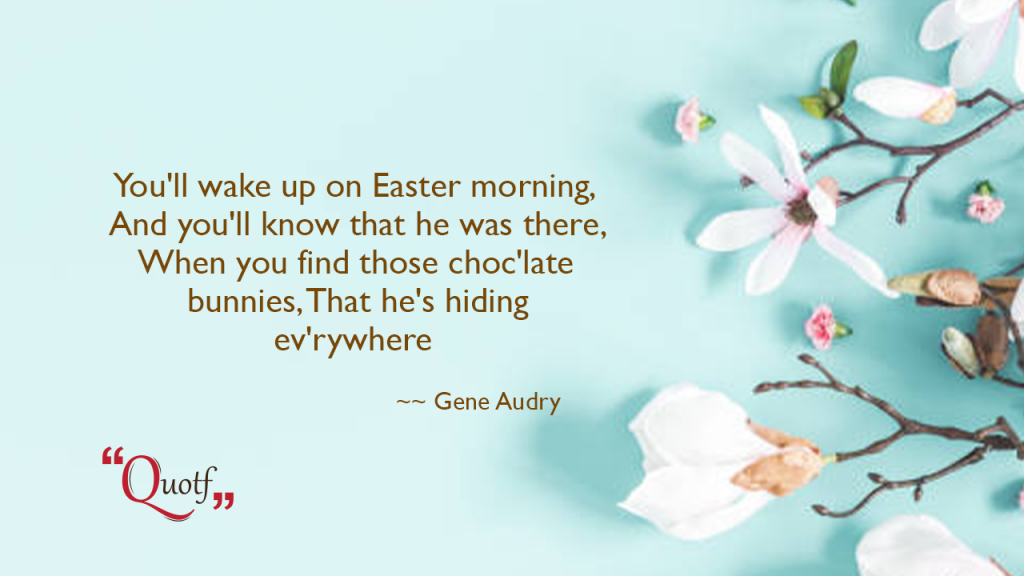 "You'll wake up on Easter morning, And you'll know that he was there, When you find those choc'late bunnies, That he's hiding ev'rywhere."

~ Gene Audry
"Earth's saddest day and gladdest day were just three days apart!"

~ Susan Coolridge
"Your dead will live; Their corpses will rise. You who lie in the dust, awake and shout for joy, For your dew is as the dew of the dawn, And the earth will give birth to the departed spirits."

~ Isaiah 26:19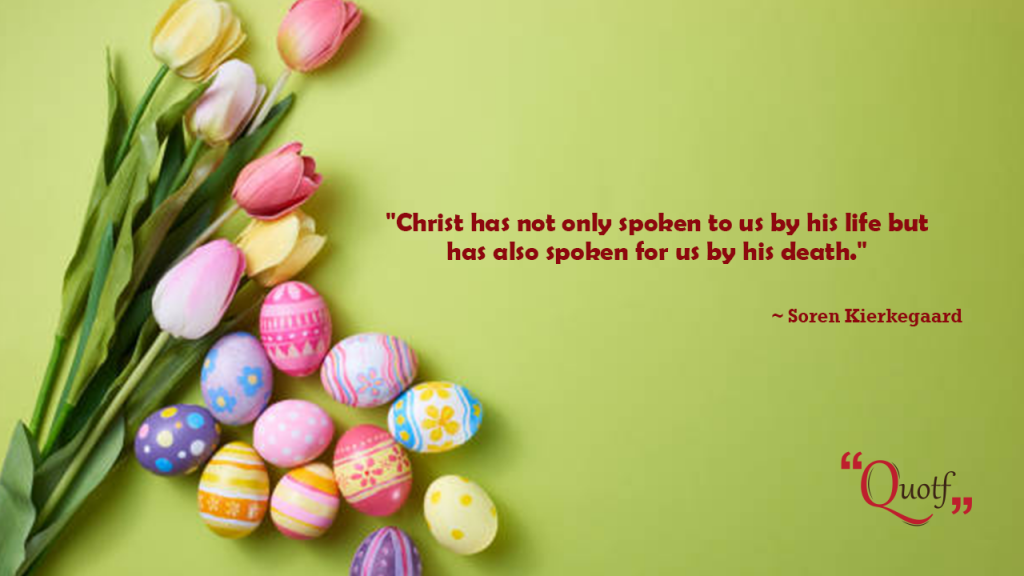 "Christ has not only spoken to us by his life but has also spoken for us by his death."

~ Soren Kierkegaard
Religious Easter Quotes
Easter celebrations date back to religious backgrounds. This day is being respected and regarded by all the Christians of the world. This holy day called Easter brings all of us to a point where we should spread love and religious Easter quotes to promote harmony in the already burning world, Amen! Mind the following Easter quotations.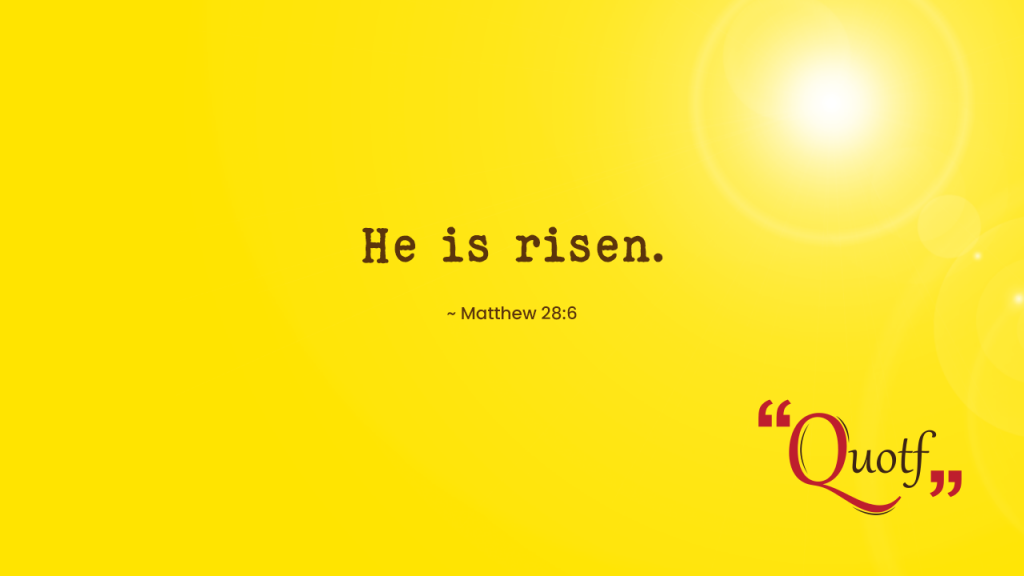 "He is risen."

~ Matthew 28:6
"Blessed are they that have not seen, and yet have believed."

~ John 20:29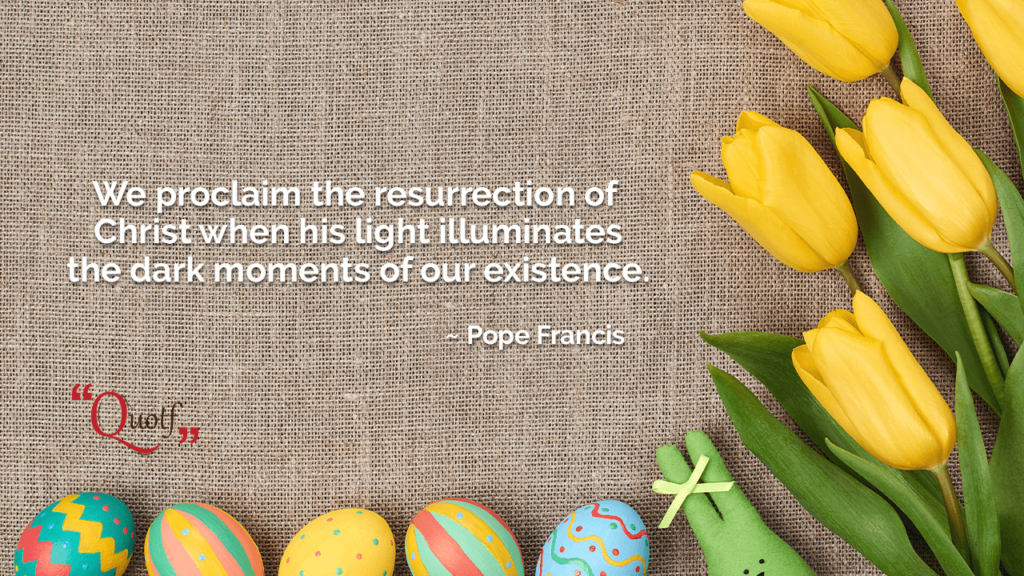 "We proclaim the resurrection of Christ when His light illuminates the dark moments of our existence."

~ Pope Francis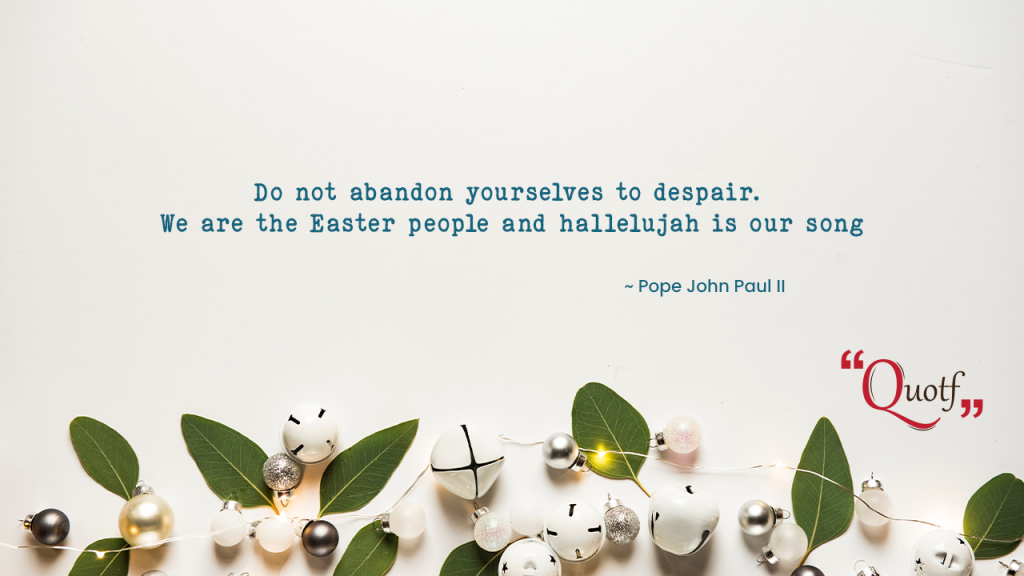 "Do not abandon yourselves to despair. We are the Easter people and hallelujah is our song."

~ Pope John Paul II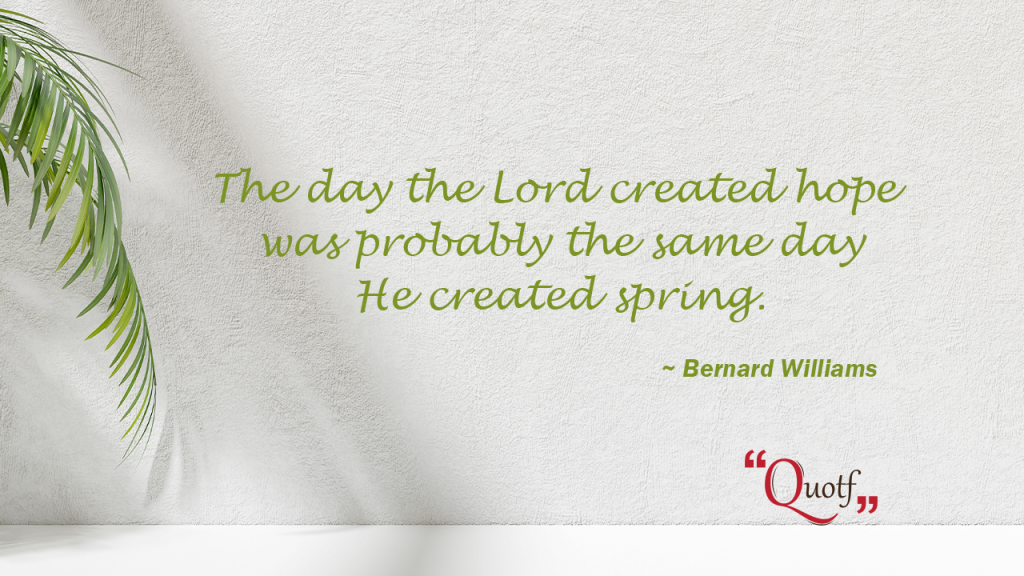 "The day the Lord created hope was probably the same day he created spring."

~ Bernard Williams
"I believe in Christ, like I believe in the sun – not because I can see it, but by it I can see everything else."

~ C.S. Lewis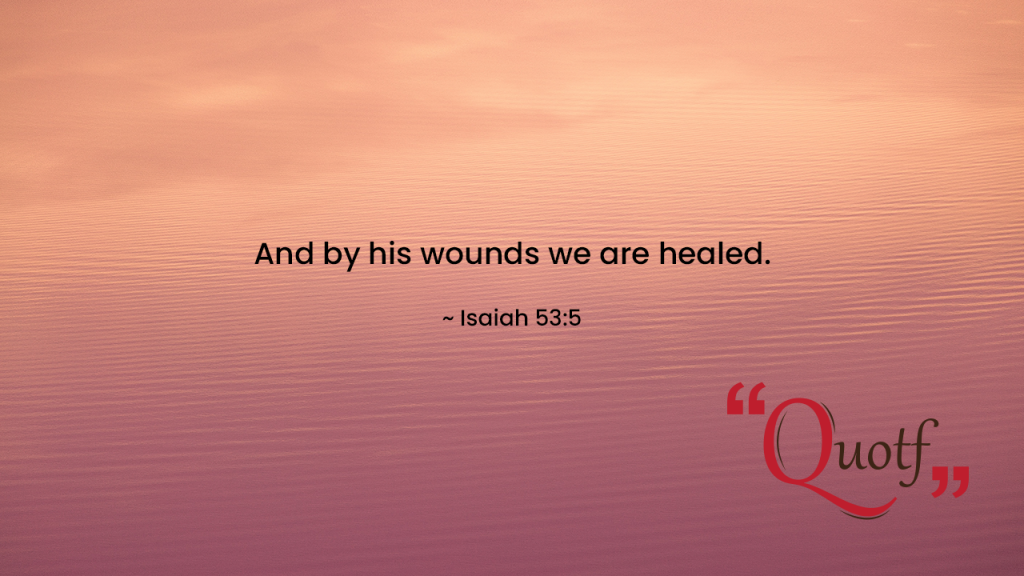 "And by his wounds we are healed."

~ Isaiah 53:5
Non-Religious Easter Quotes
Non-religious persons are invited to sit together on Easter Sunday to demonstrate unity and brotherhood. Christianity instructs us to be nice to everyone and to never be prejudiced against persons of other faiths or those who do not practice any religion.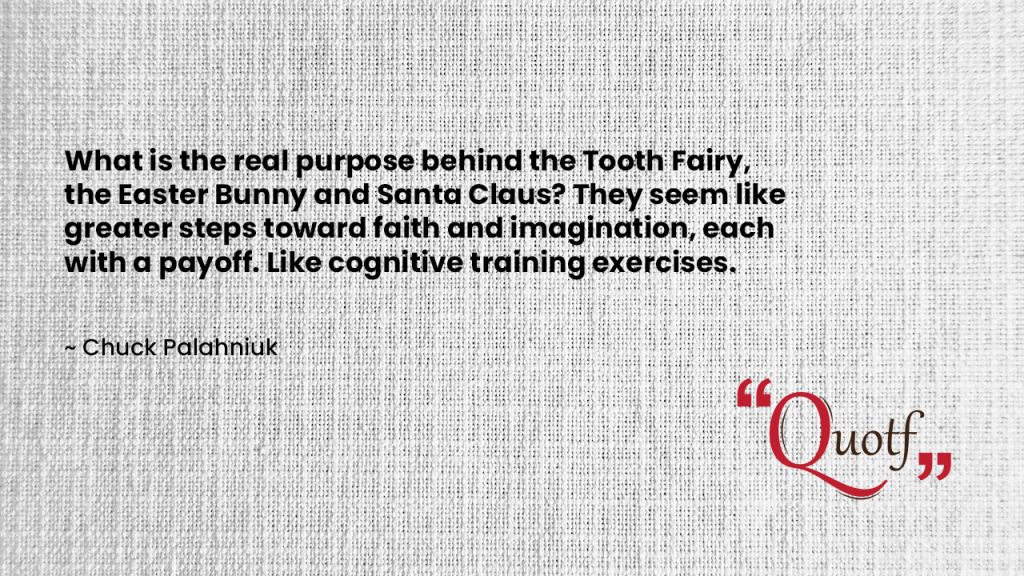 "What is the real purpose behind the Tooth Fairy, the Easter Bunny and Santa Claus? They seem like greater steps toward faith and imagination, each with a payoff. Like cognitive training exercises."

~ Chuck Palahniuk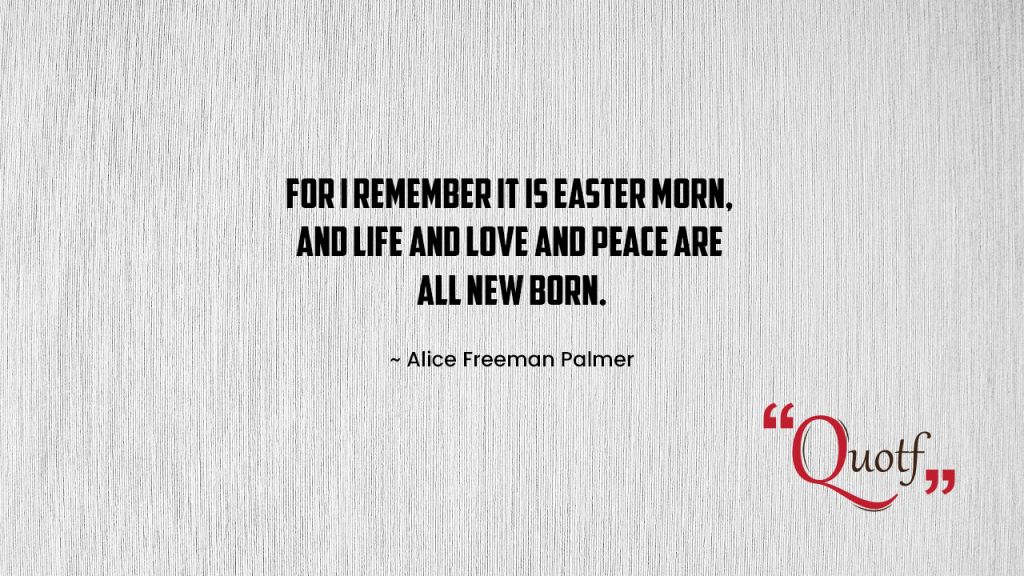 "For I remember it is Easter morn, and life and love and peace are all new born."

~ Alice Freeman Palmer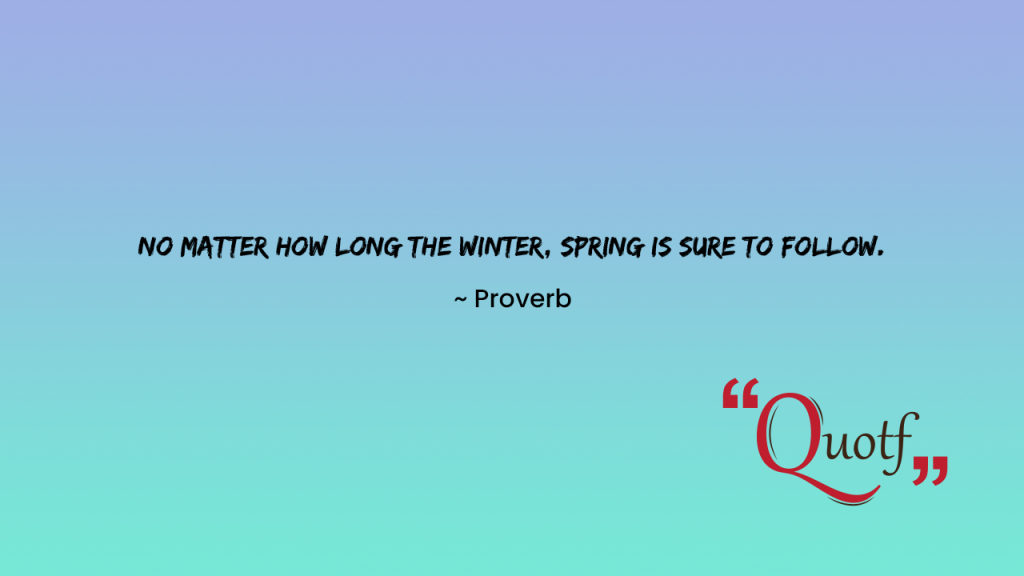 "No matter how long the winter, spring is sure to follow."

~ Proverb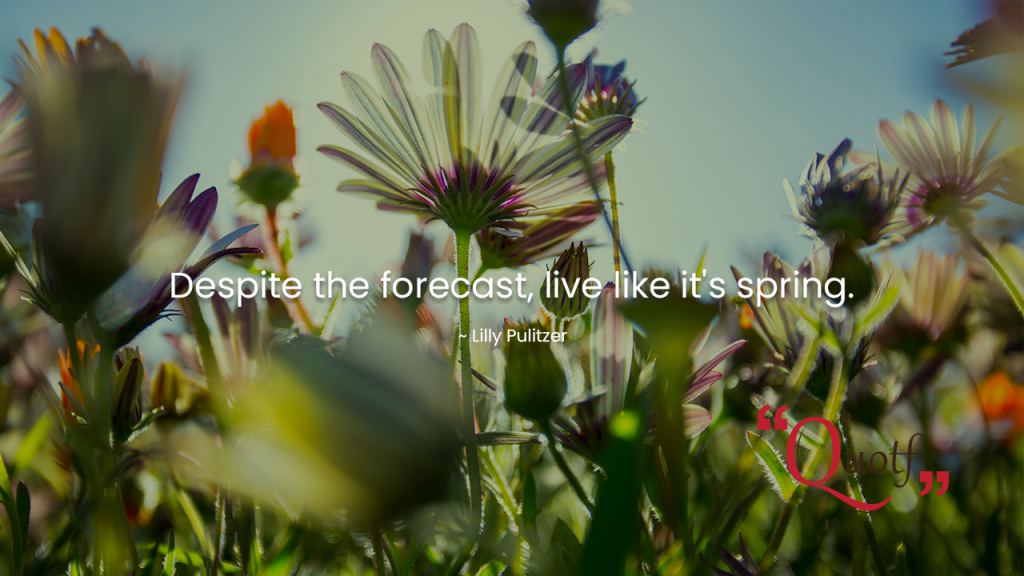 "Despite the forecast, live like it's spring."

~ Lilly Pulitzer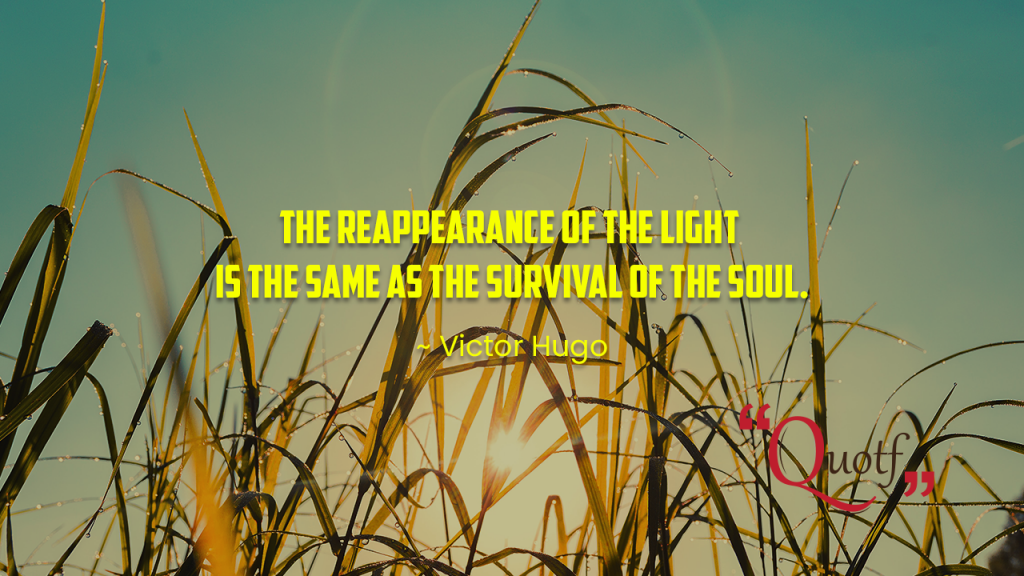 "The reappearance of the light is the same as the survival of the soul."

~ Victor Hugo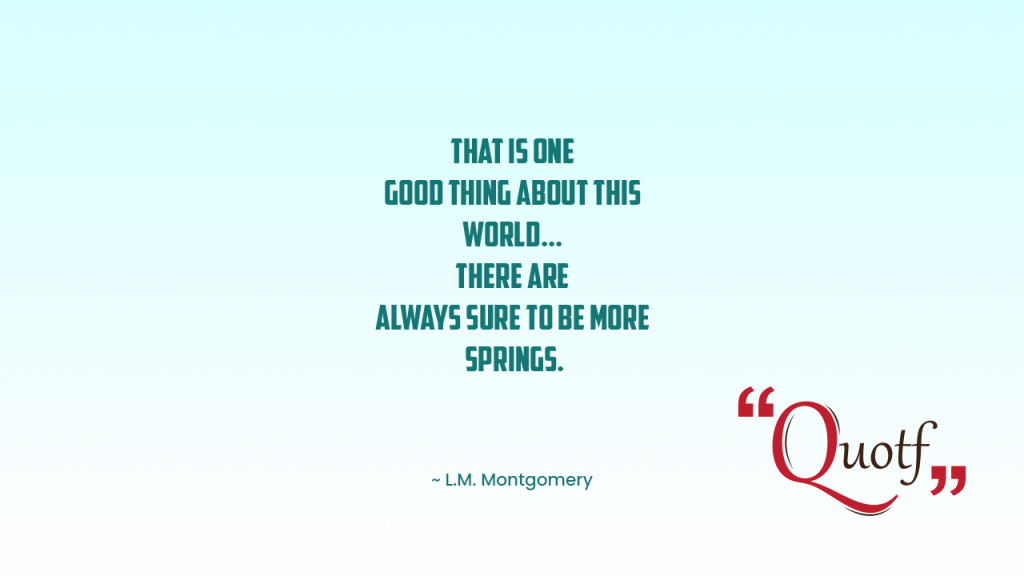 "That is one good thing about this world… there are always sure to be more springs."

~ L.M. Montgomery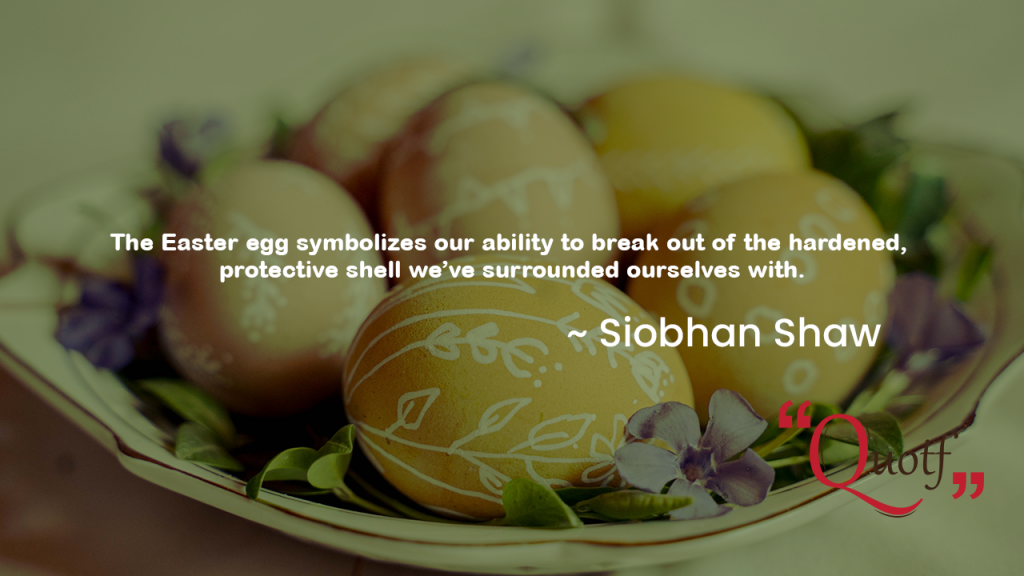 "The Easter egg symbolizes our ability to break out of the hardened, protective shell we've surrounded ourselves with…"

~ Siobhan Shaw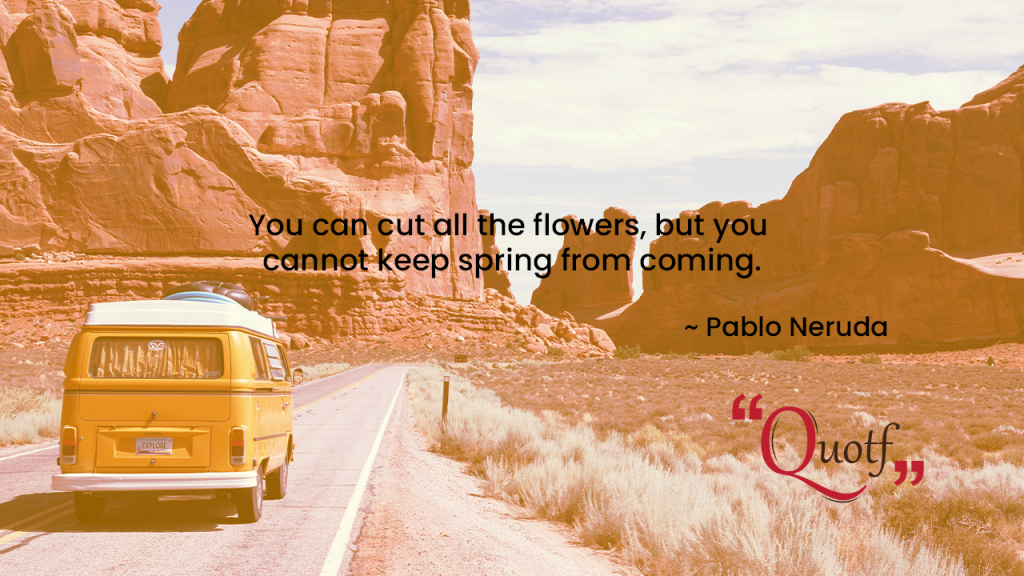 "You can cut all the flowers, but you cannot keep spring from coming."

~ Pablo Neruda
Funny Easter Quotes
Easter quotes have funny and quirky meanings. These quotes are not only to show you the good traditions of celebration or anything like that. These traditions follow deeper and witty meanings. Deep Easter quotes with somewhat funny meanings ask us to be nicer to others, to be careful in treatment with others, and to be patient with them. Here are fewer deep Easter quotes to show you the meaning of the quotes.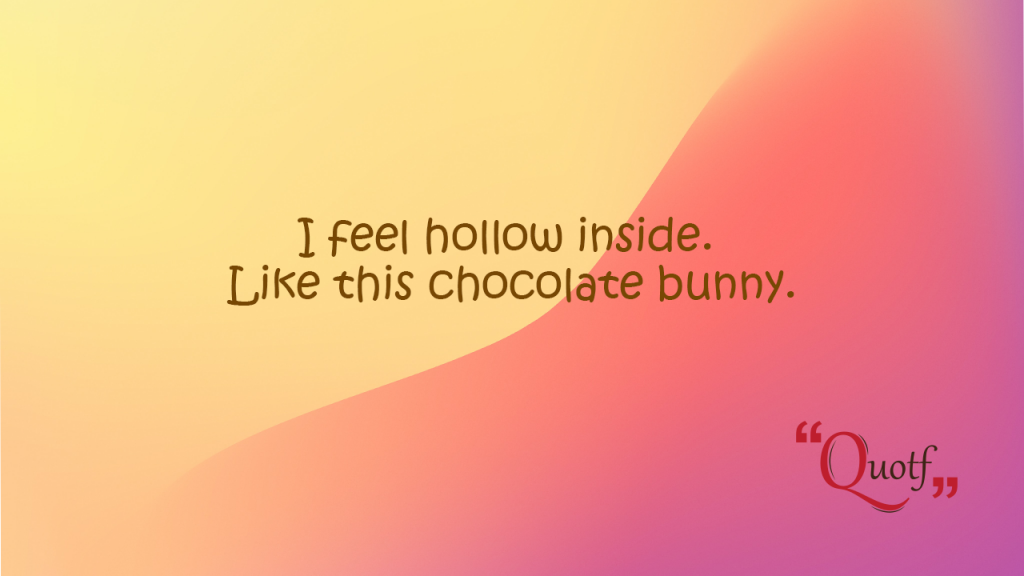 I feel hollow inside. Like this chocolate bunny.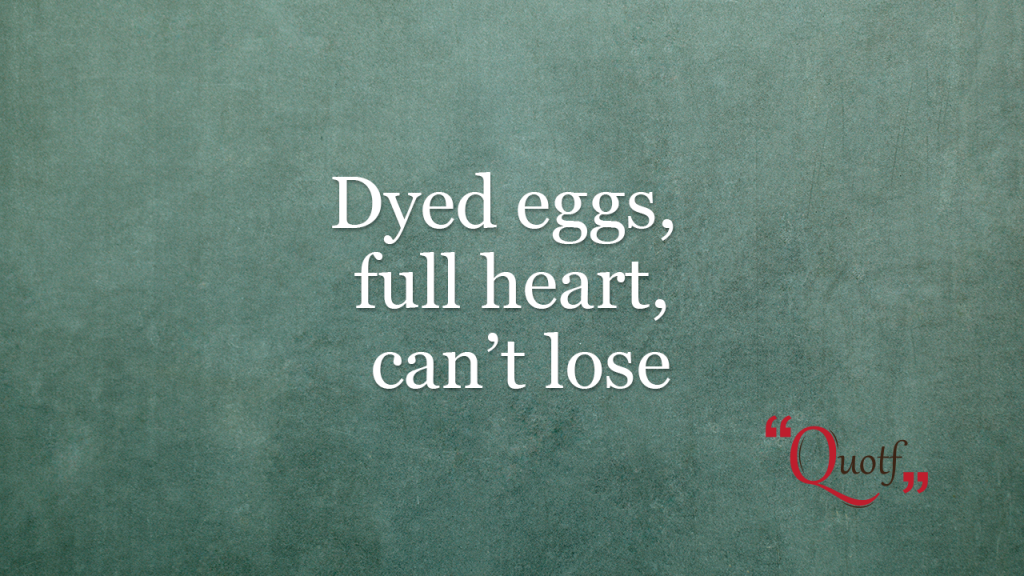 Dyed eggs, full heart, can't lose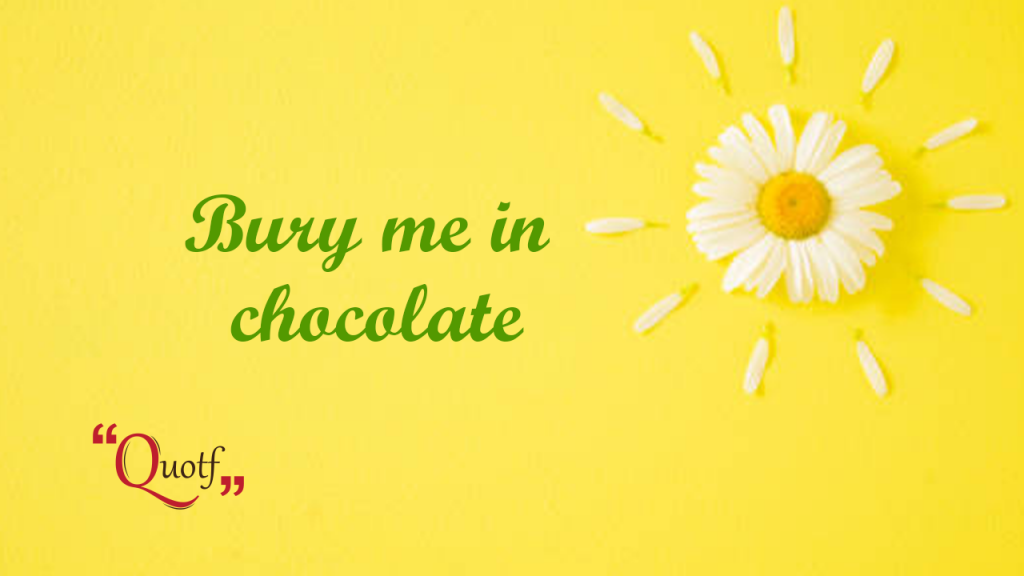 (Cad) bury me in chocolate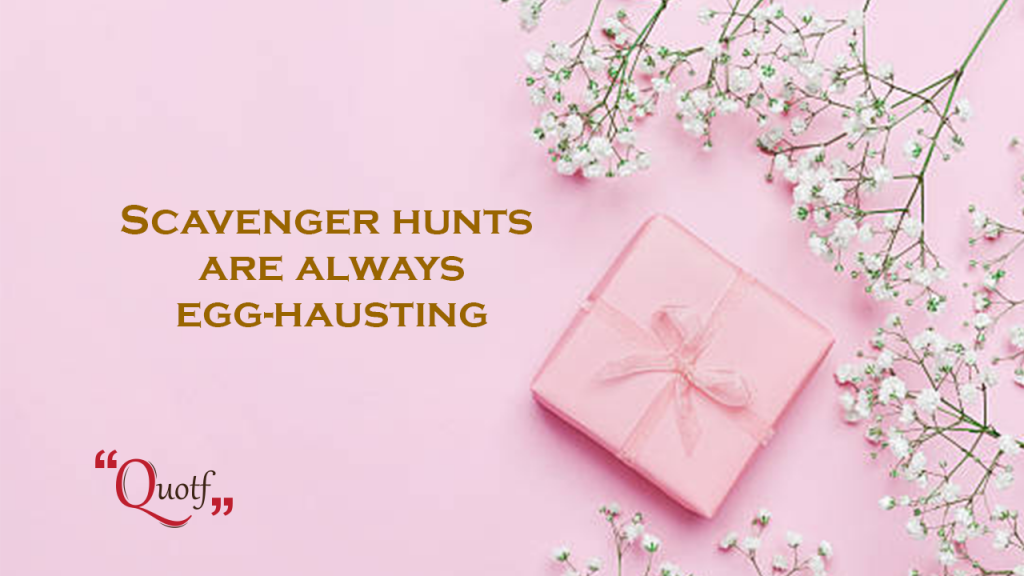 Scavenger hunts are always egg-hausting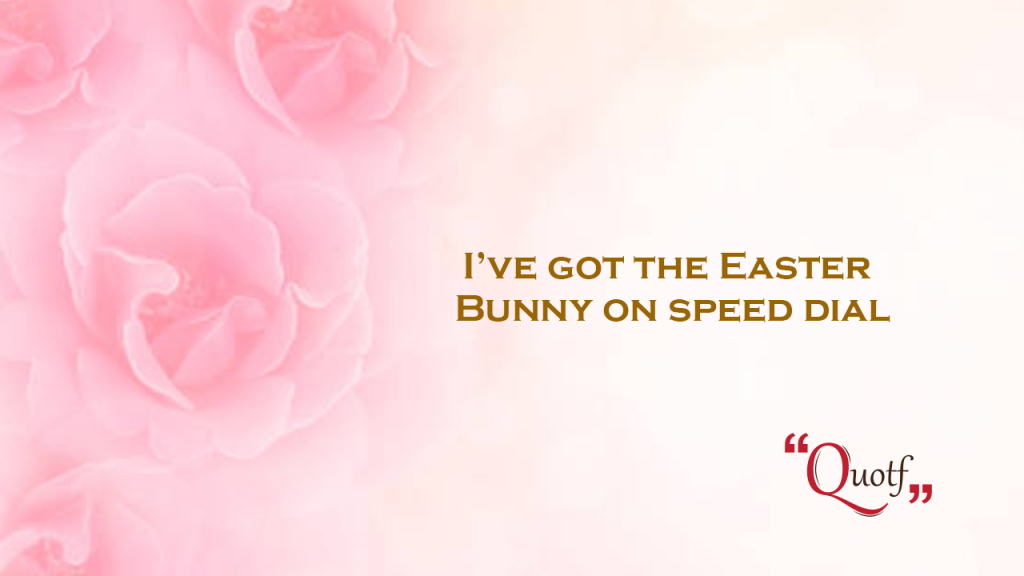 I've got the Easter Bunny on speed dial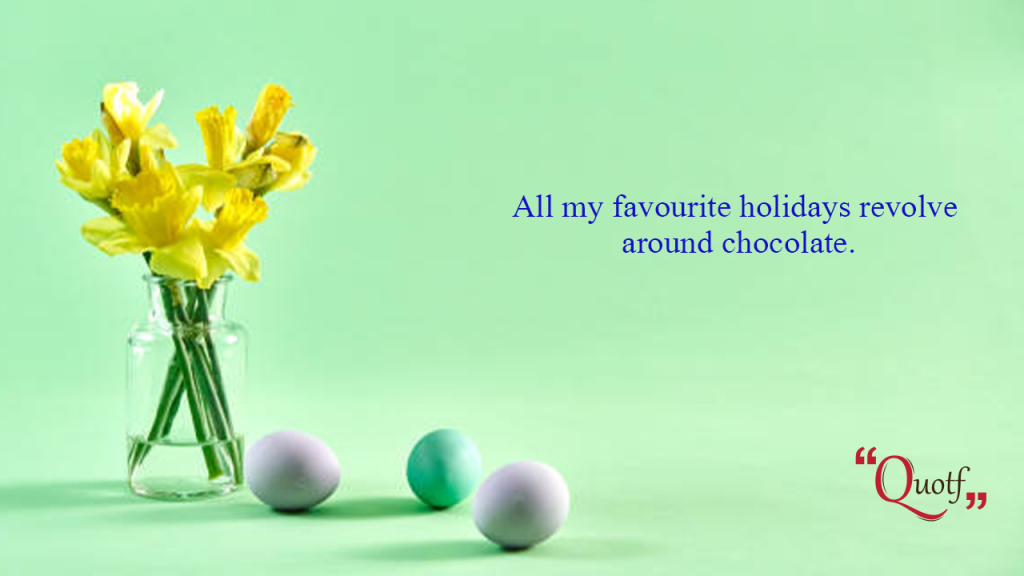 All my favourite holidays revolve around chocolate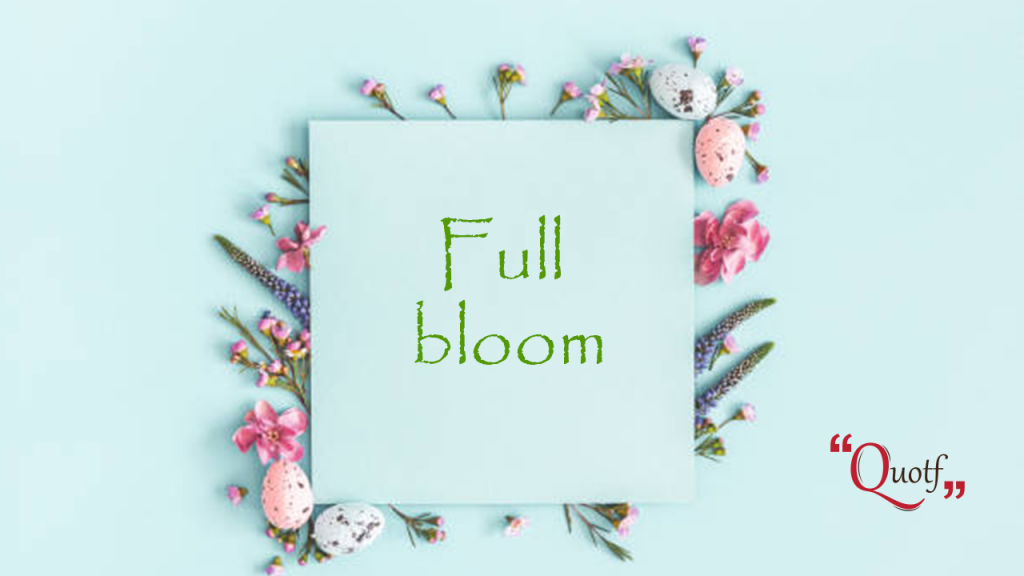 Full bloom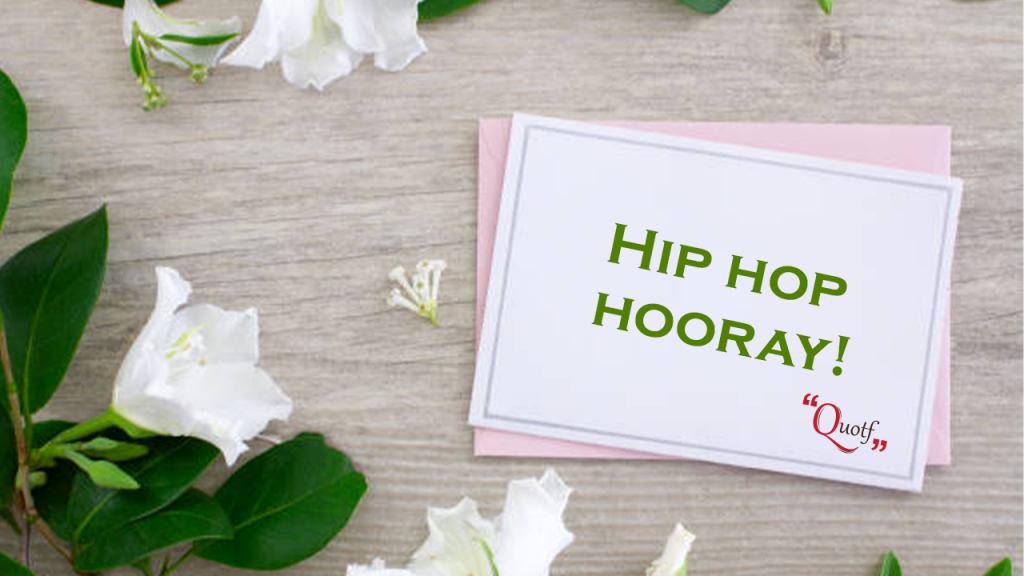 Hip hop hooray!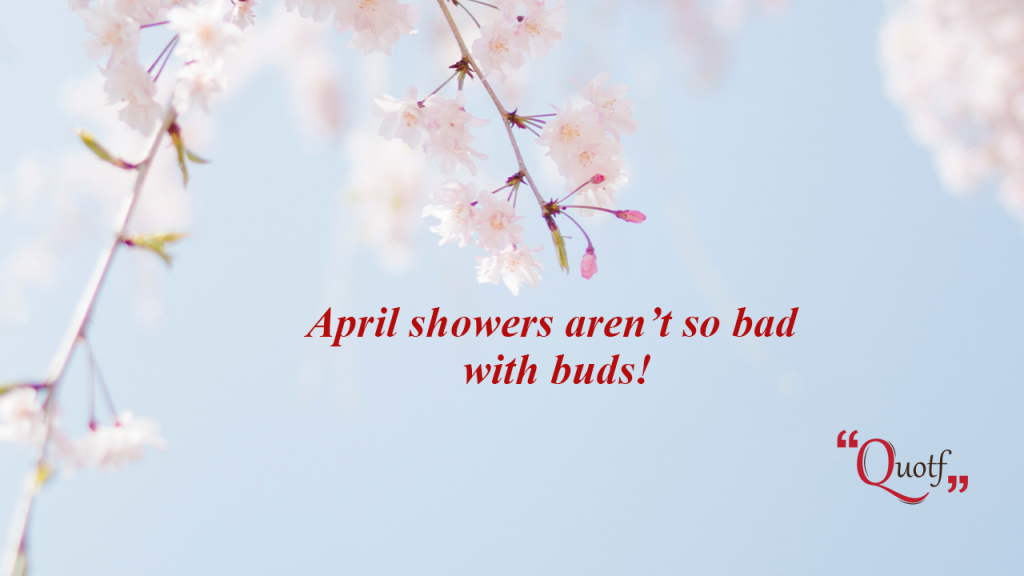 April showers aren't so bad with buds!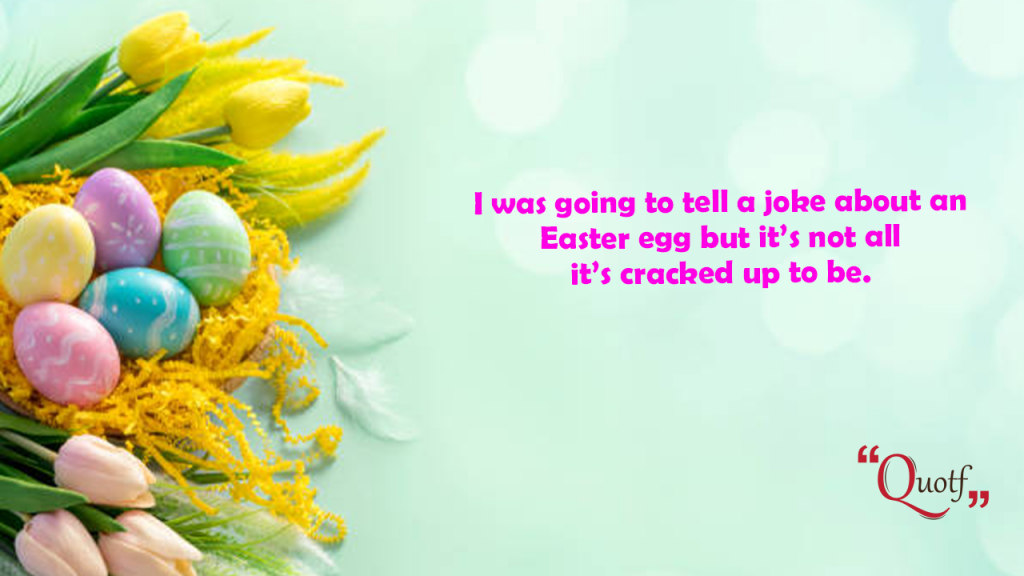 I was going to tell a joke about an Easter egg but it's not all it's cracked up to be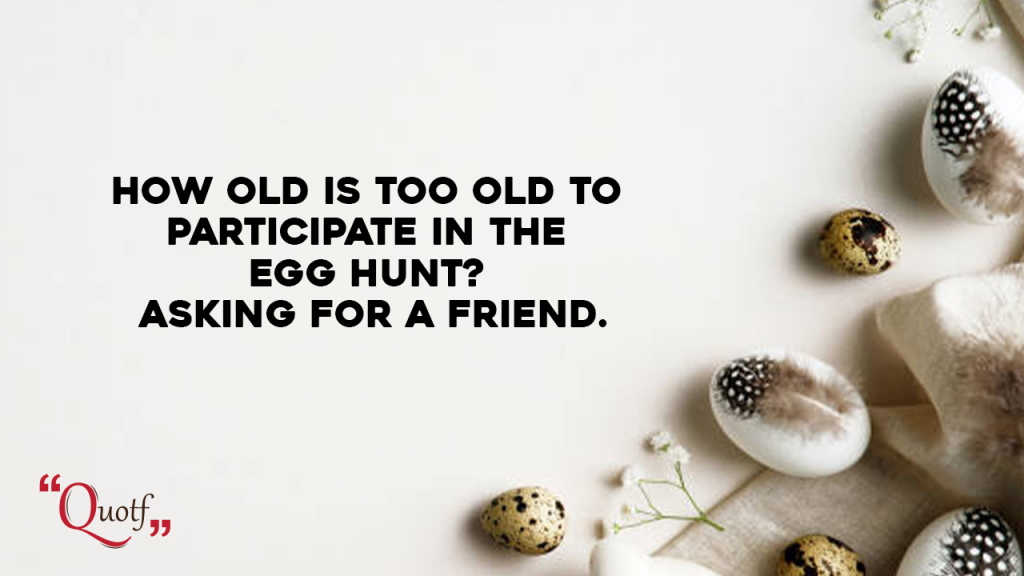 How old is too old to join an Easter egg hunt? Asking for a friend…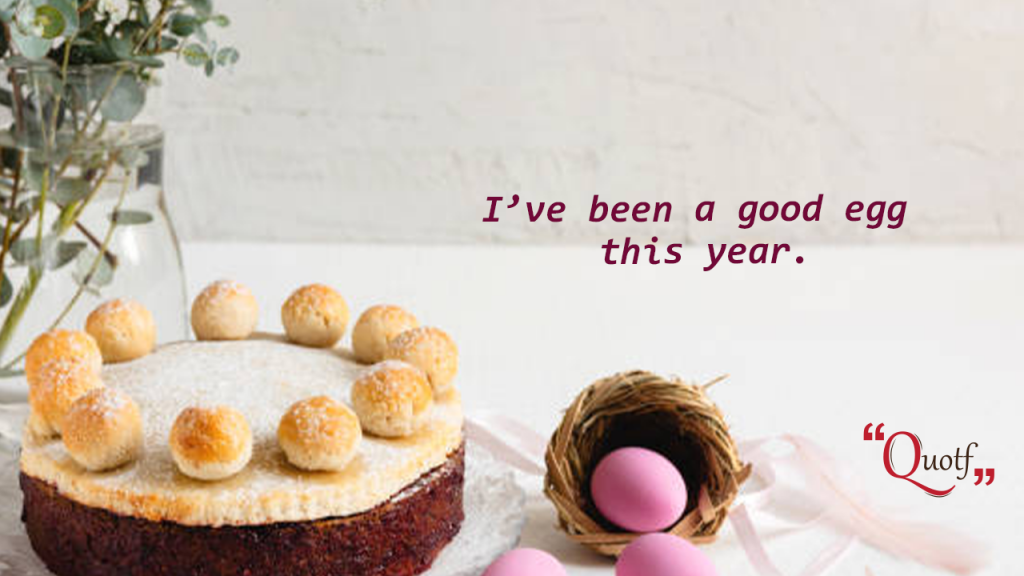 I've been a good egg this year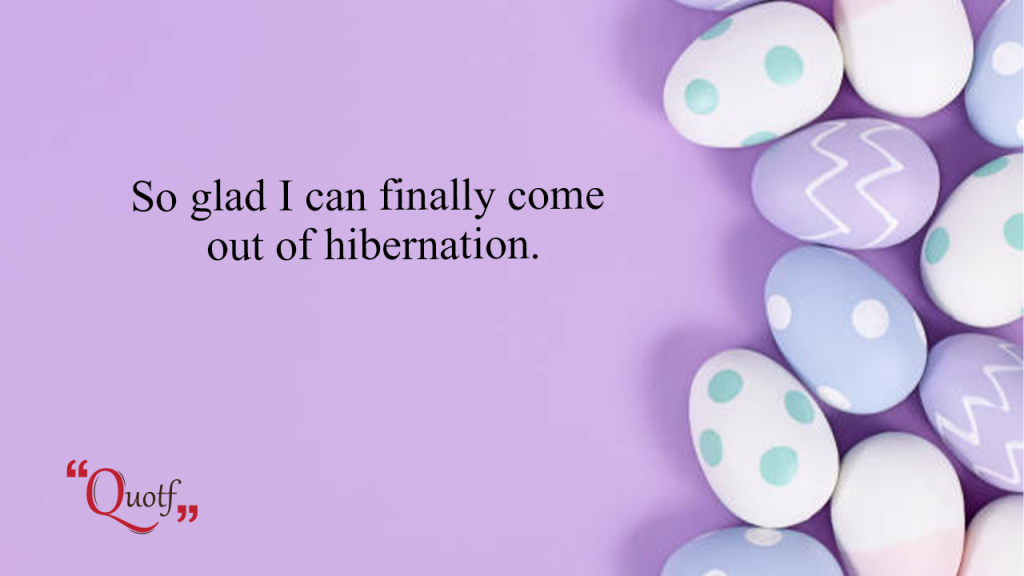 So glad I can finally come out of hibernation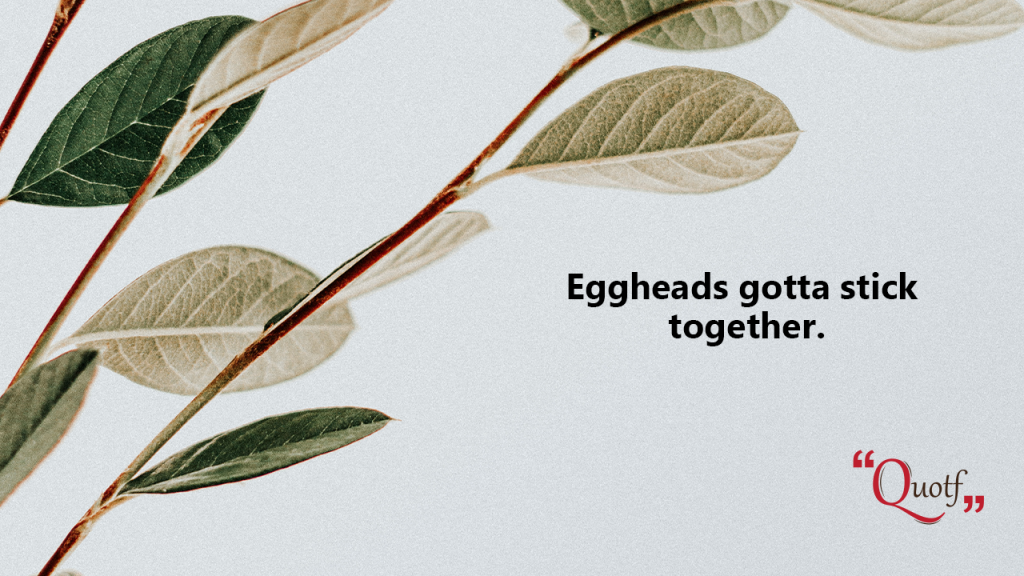 Eggheads gotta stick together
Best Easter Quotations
Easter quotations educate us to be trustworthy. You have nothing to fear if you have integrity since you have nothing to conceal. You won't feel guilty if you have integrity because you'll do the correct thing. Easter quotes encourage us to be patient and to appreciate the efforts of others in life.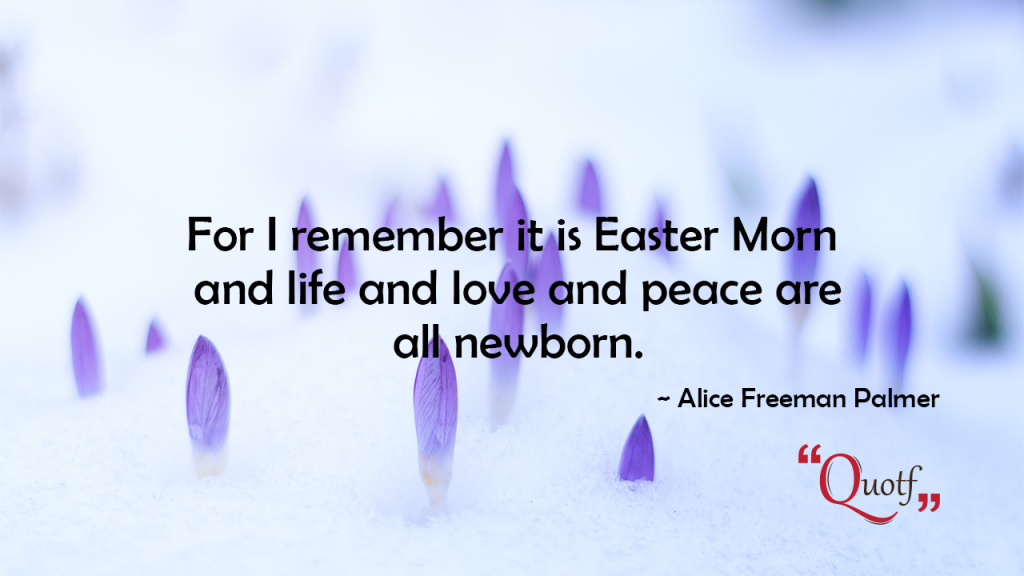 "For I remember it is Easter Morn and life and love and peace are all newborn."

~ Alice Freeman Palmer
"Easter is the only time of year when it is safe to put all your eggs in one basket."

~ Evan Esar
"If Easter says anything to us today, it says this: You can put truth in a grave but it won't stay there."

~ Clarence W. Hall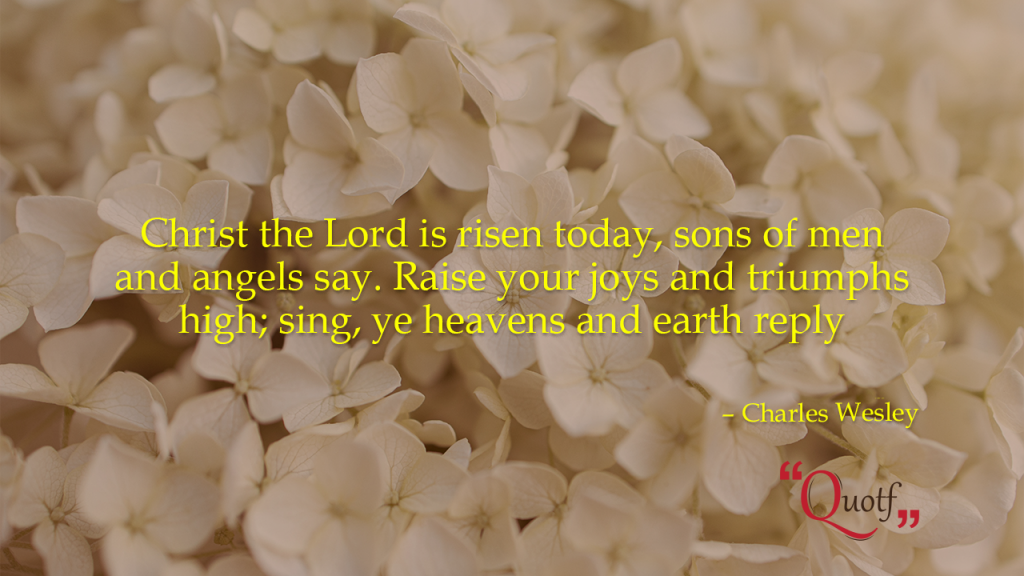 "Christ the Lord is risen today, sons of men and angels say. Raise your joys and triumphs high; sing, ye heavens and earth reply."

~ Charles Wesley
Christian Easter Quotes
Christians commemorate Jesus Christ's resurrection and victory over death. He recognized his teachings after his resurrection followers established that he was God's son. From ancient times, Easter phrases have been associated with pagan symbols like eggs and rabbits.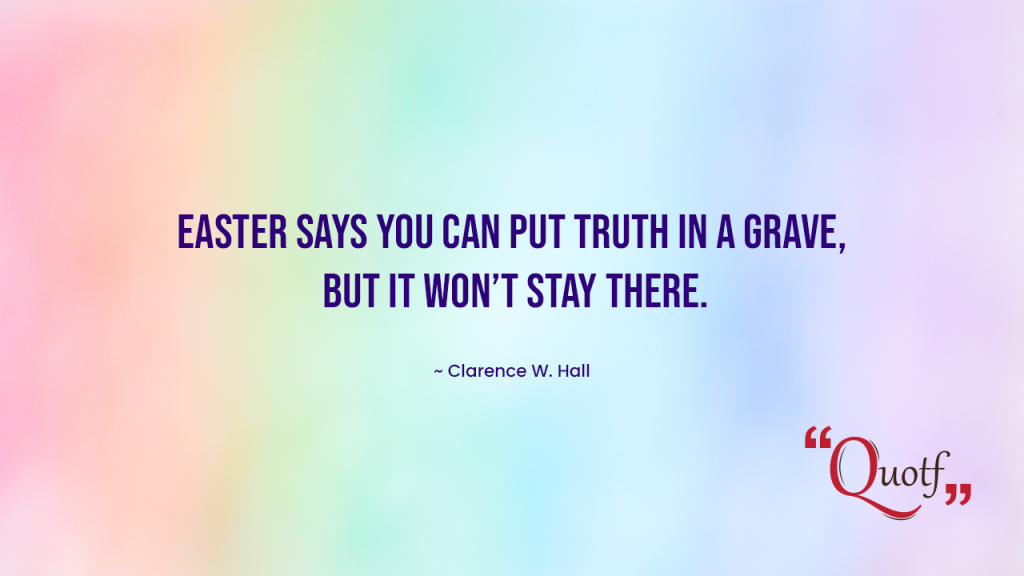 "Easter says you can put truth in a grave, but it won't stay there."

~ Clarence W. Hall
"We live and die; Christ died and lived!"

~ John Stott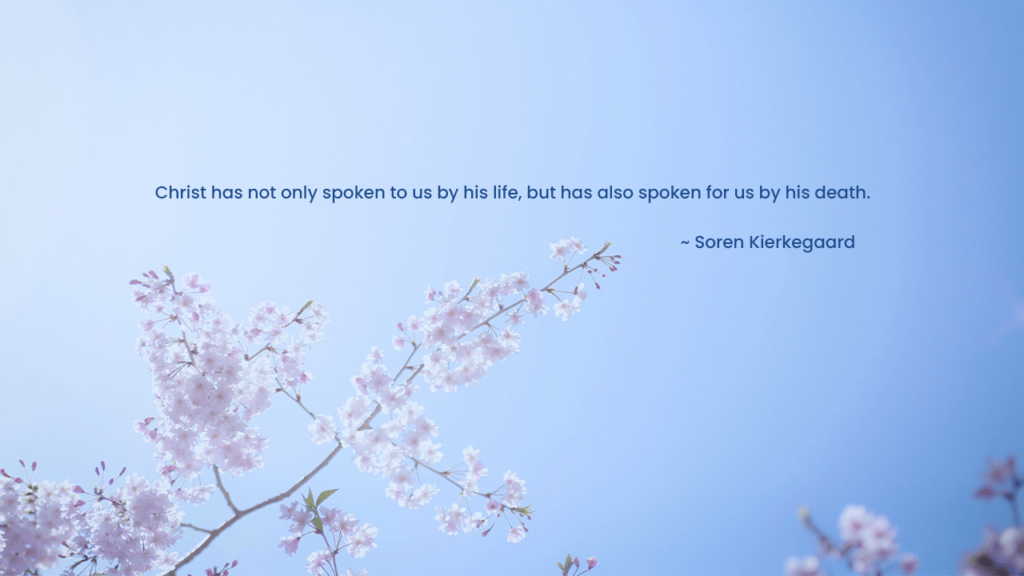 "Christ has not only spoken to us by his life, but has also spoken for us by his death."

~ Soren Kierkegaard
"Our Lord has written the promise of the resurrection, not in books alone, but in every leaf in spring-time."

~ Martin Luther
Special Easter Messages To Send To Your Loved Ones 
You're probably getting psyched for Easter now that it's just around the corner. Flowers will be in bloom, eggs will be decorated, and individuals will be dressed in pastels to commemorate their favorite. With us, enjoy these Easter sayings.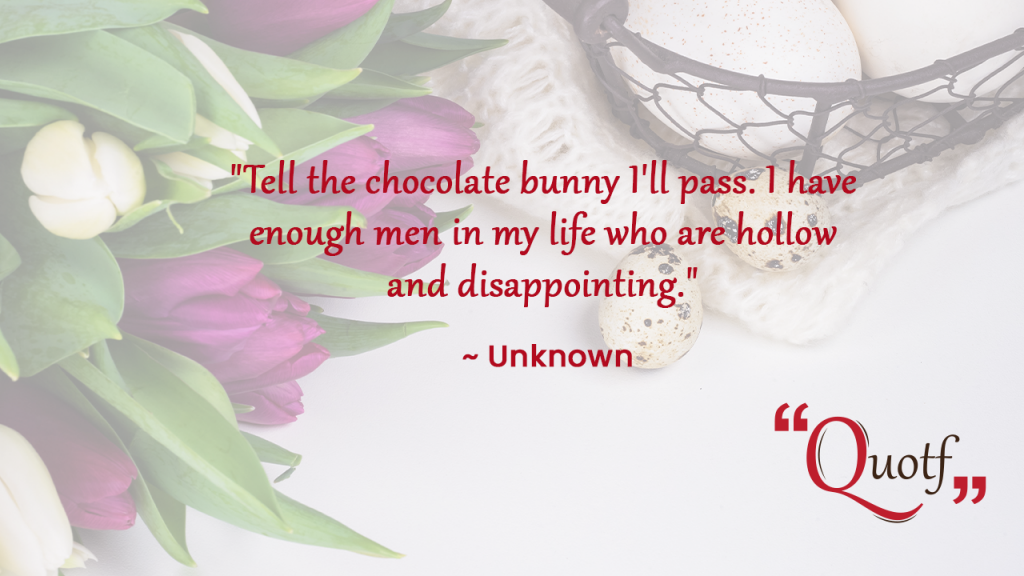 "Tell the chocolate bunny I'll pass. I have enough men in my life who are hollow and disappointing."

~ Anonymous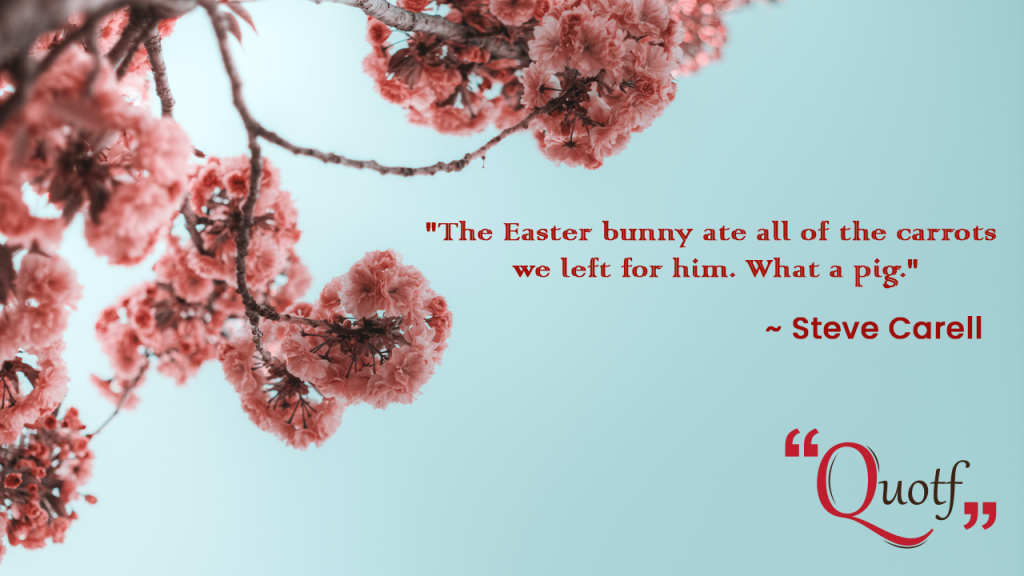 "The Easter bunny ate all of the carrots we left for him. What a pig."

~ Steve Carell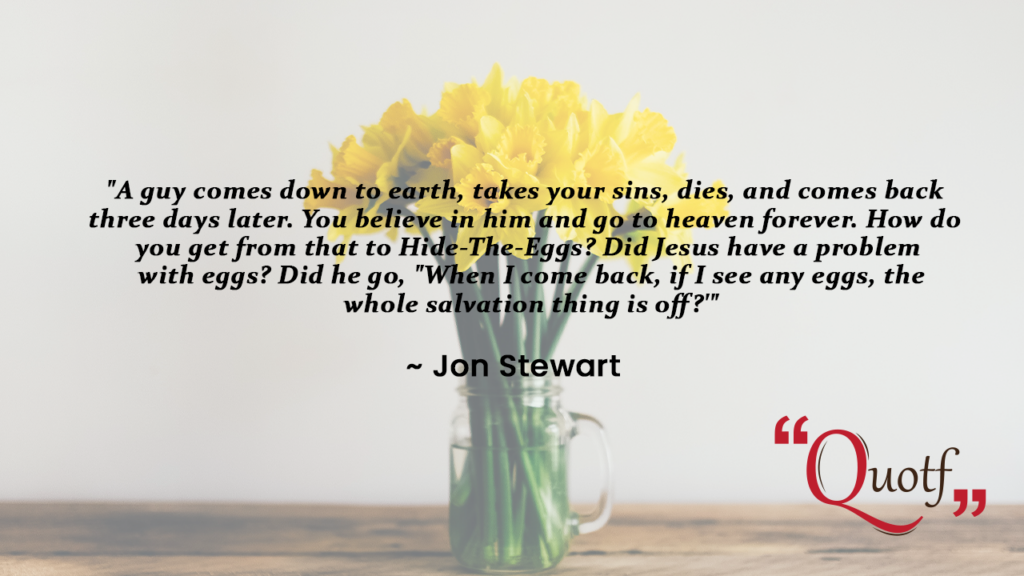 "A guy comes down to earth, takes your sins, dies, and comes back three days later. You believe in him and go to heaven forever. How do you get from that to Hide-The-Eggs? Did Jesus have a problem with eggs? Did he go, "When I come back, if I see any eggs, the whole salvation thing is off?"

~ Jon Stewart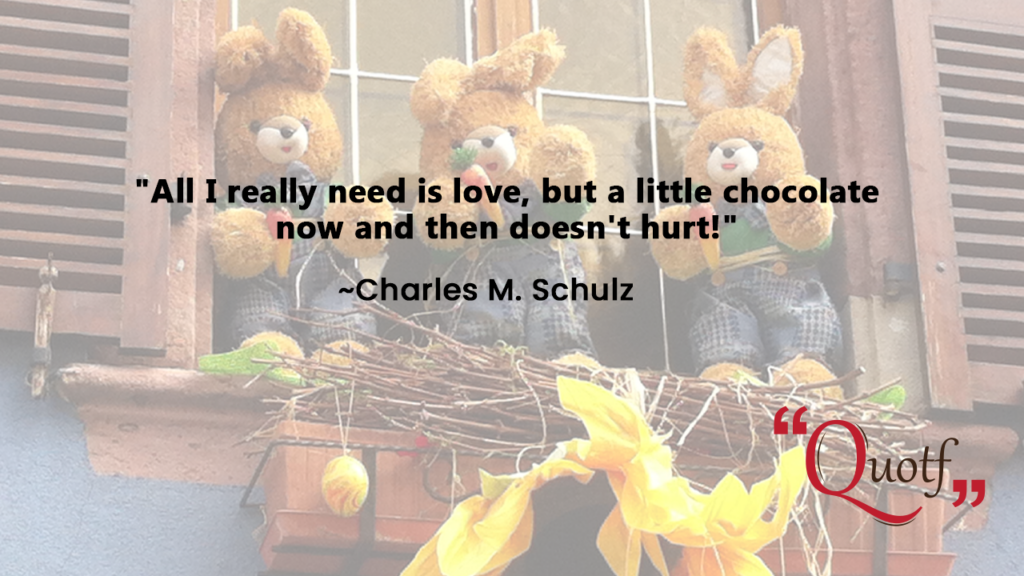 "All I really need is love, but a little chocolate now and then doesn't hurt!"

~ Charles M. Schulz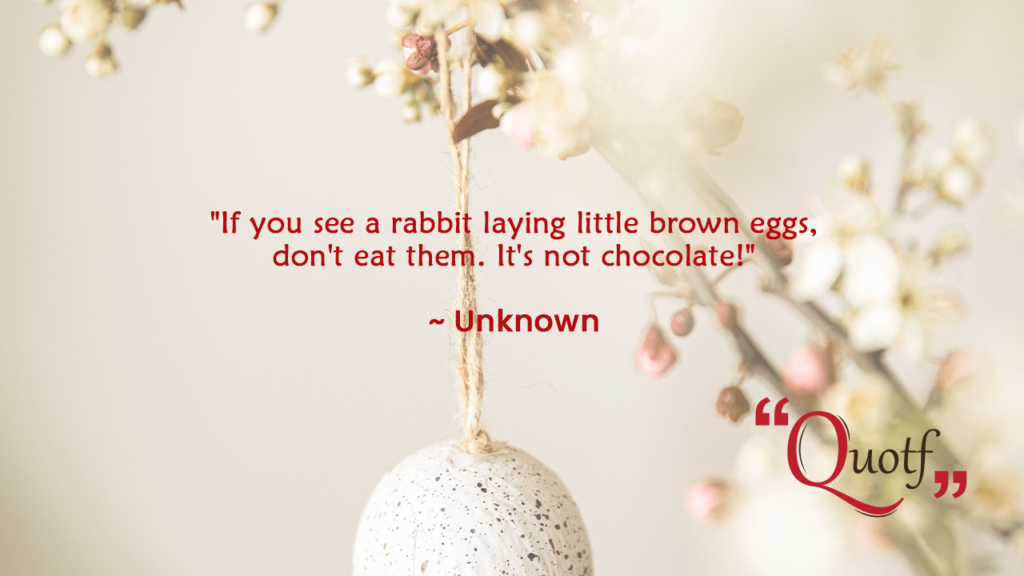 "If you see a rabbit laying little brown eggs, don't eat them. It's not chocolate!"

~ Anonymous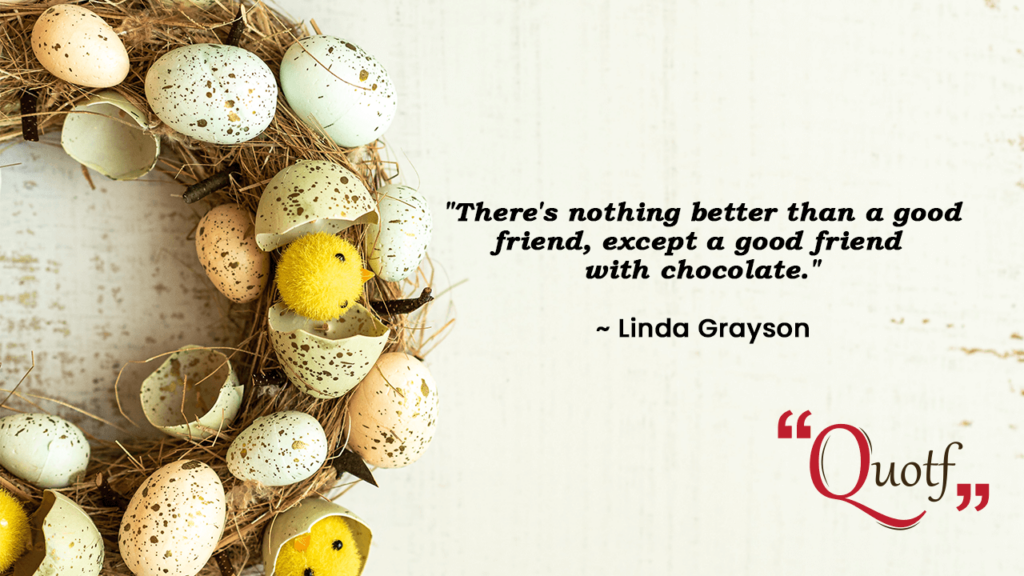 "There's nothing better than a good friend, except a good friend with chocolate."

~ Linda Grayson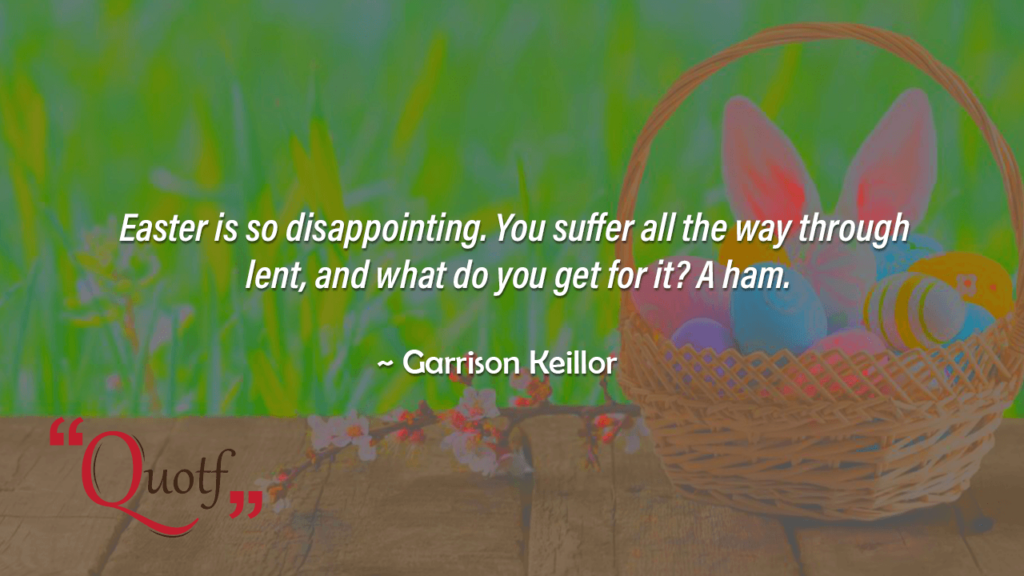 "Easter is so disappointing. You suffer all the way through lent, and what do you get for it? A ham."

~ Garrison Keillor
Happy Easter Wishes To Send To Your Loved Ones 
Easter is a special occasion that should be shared with family and friends. It's such a religiously charming period that you'd love to be a part of. There are specific Easter messages you can share with your loved ones in order to preserve the essence of this day.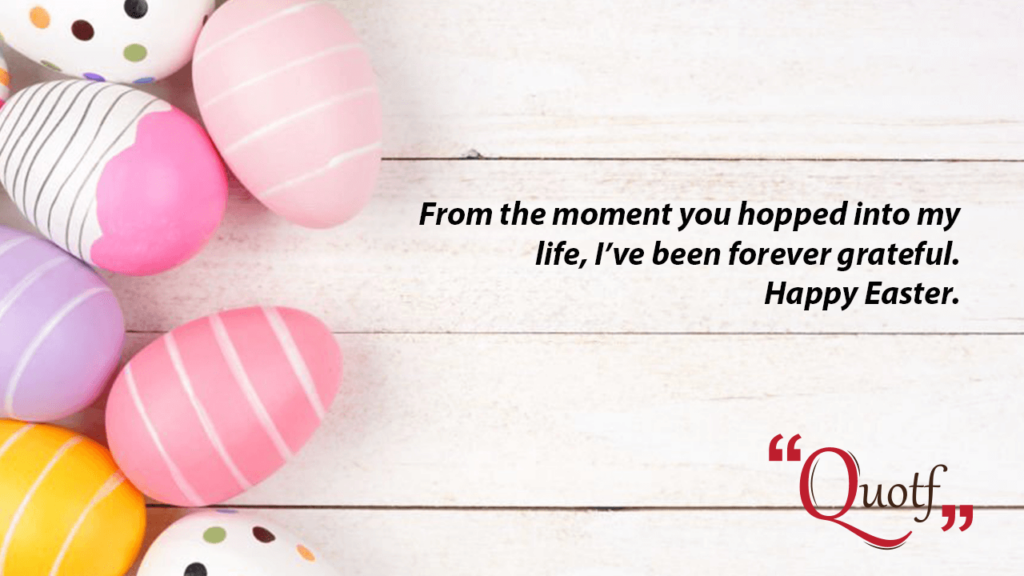 From the moment you hopped into my life, I've been forever grateful. Happy Easter!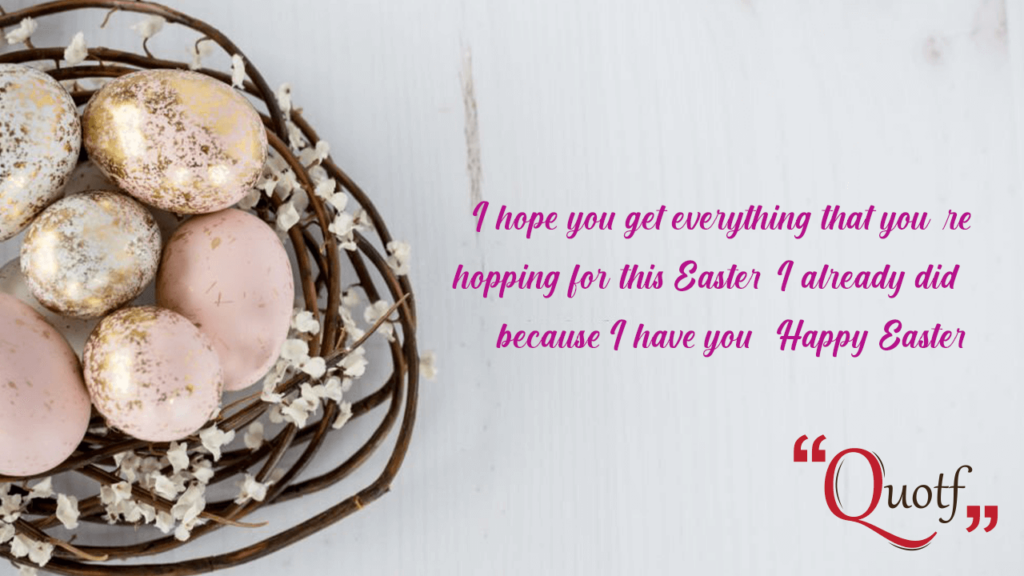 I hope you get everything that you're hopping for this Easter. I already did because I have you! Happy Easter!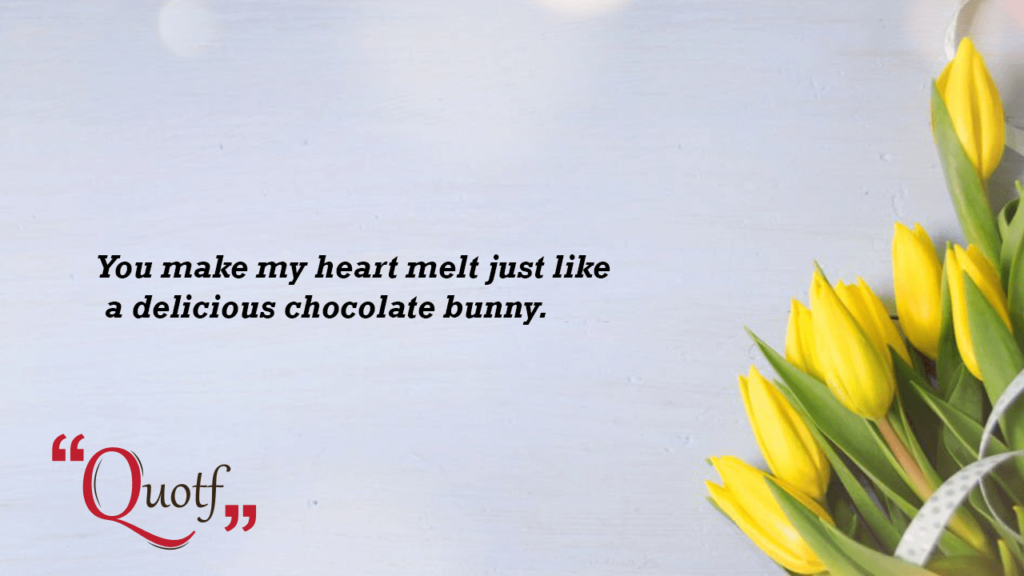 You make my heart melt just like a delicious chocolate bunny.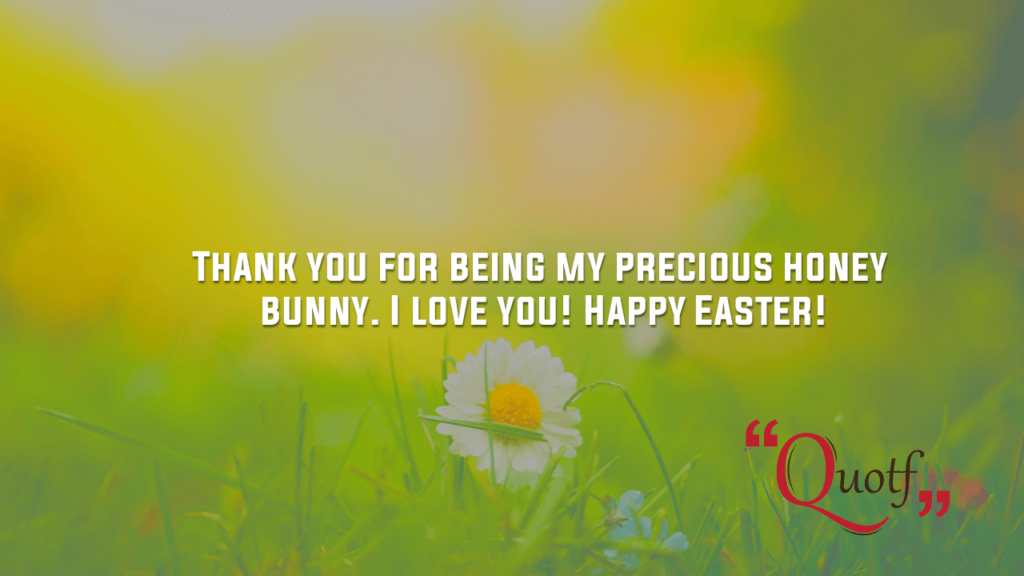 Thank you for being my precious honey bunny. I love you! Happy Easter!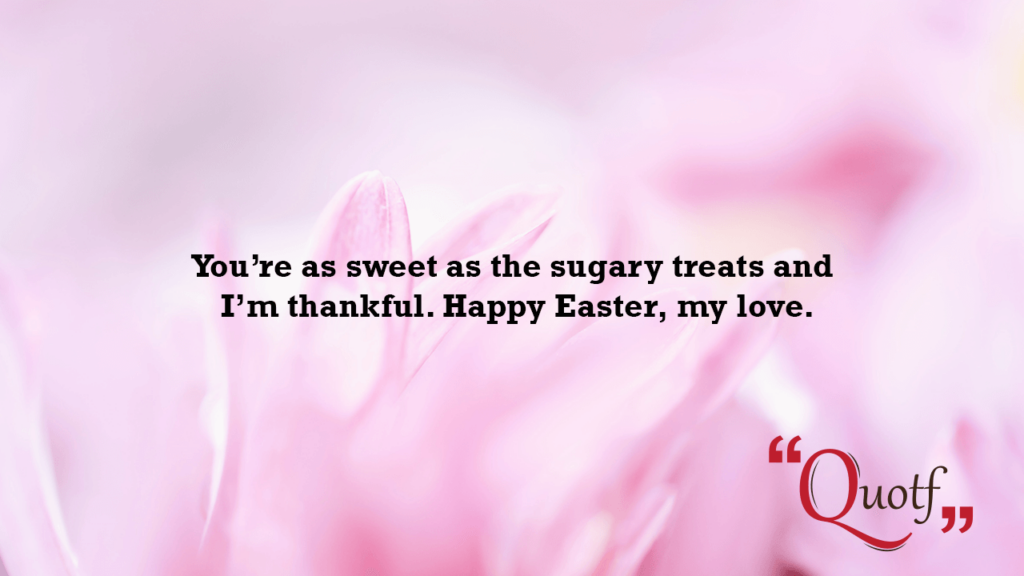 You're as sweet as the sugary treats and I'm thankful. Happy Easter, my love.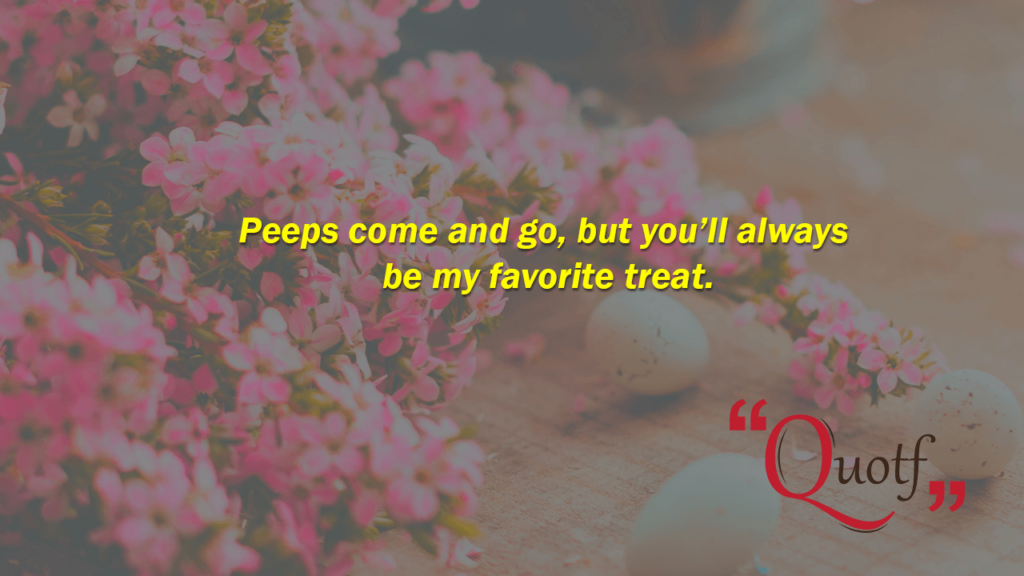 Peeps come and go, but you'll always be my favorite treat.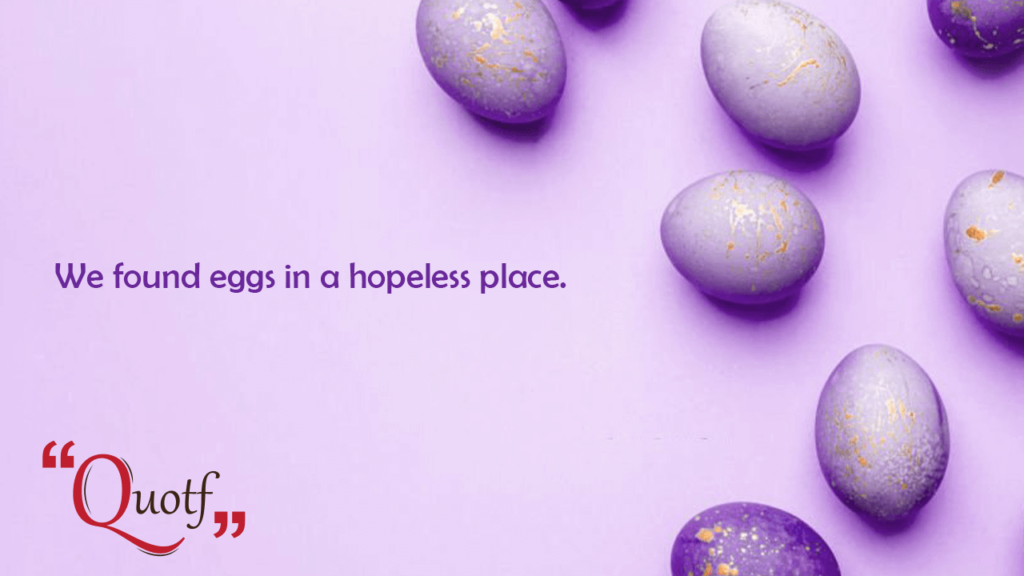 We found eggs in a hopeless place. Happy Easter!
If you need to copy and paste Easter messages, this is the place to go. You most certainly do it from Quotf. You can post the easter quotations on whatever social media channels you like.