India became independent on August 15, 1947, and our country celebrates this day with great pomp every year. It is a national holiday, and to show their love for their country, many Indians attend ceremonies to raise the flag and sing the national anthem. Most Indians send 15 august quotes, messages, or cards to their loved ones on this important day to wish them a happy Independence Day and show how much they care. So, here are some wishes, messages, quotes, images, and Facebook and Whatsapp status that you can send to your friends and family.
Happy Independence Day 2022 Quotes
On August 15, India will be celebrating its 75th Independence Day. The day marks the end of many years of oppression by the British. Usually, big events like parades happen on this day, but because of the coronavirus pandemic, this year's events will be much smaller. But you can always make sure that your friends and family feel happy and loved. Here are some Best 15 August quotes for you all.
"Freedom is never dear at any price. It is the breath of life. What would a man not pay for living?"

~ Mahatama Gandhi
"The preservation of freedom is not the task of soldiers alone. The whole nation has to be strong."

~ Lal Bahadur Shastri

"So long as you do not achieve social liberty, whatever freedom is provided by the law is of no avail to you."

~ Bhimrao Ramji Ambedkar
"We want deeper sincerity of motive, greater courage in speech, and earnestness in action."

~ Sarojini Naidu
"We gain freedom when we have paid the full price."

~ Rabindranath Tagore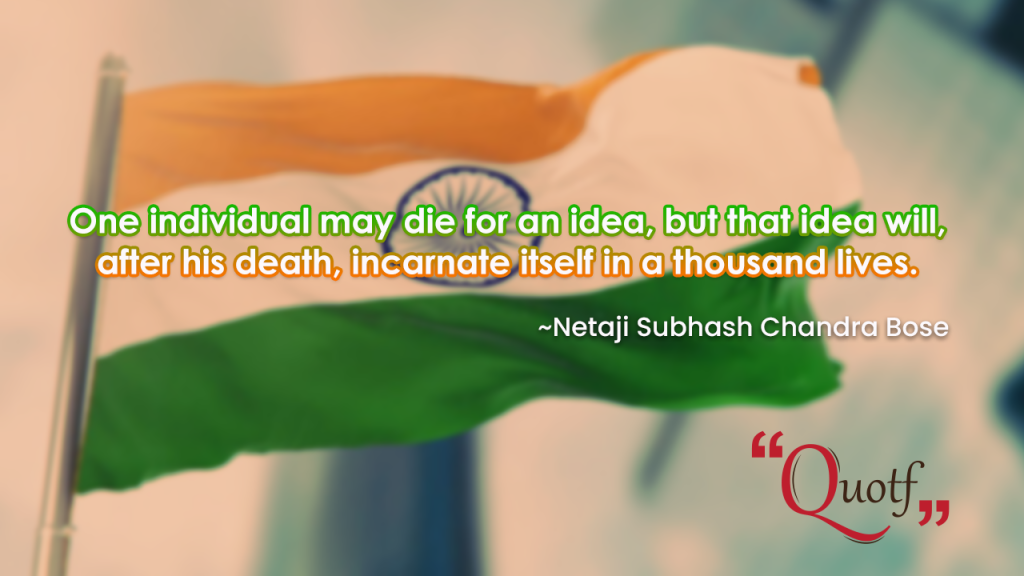 "One individual may die for an idea, but that idea will, after his death, incarnate itself in a thousand lives."

~ Netaji Subhash Chandra Bose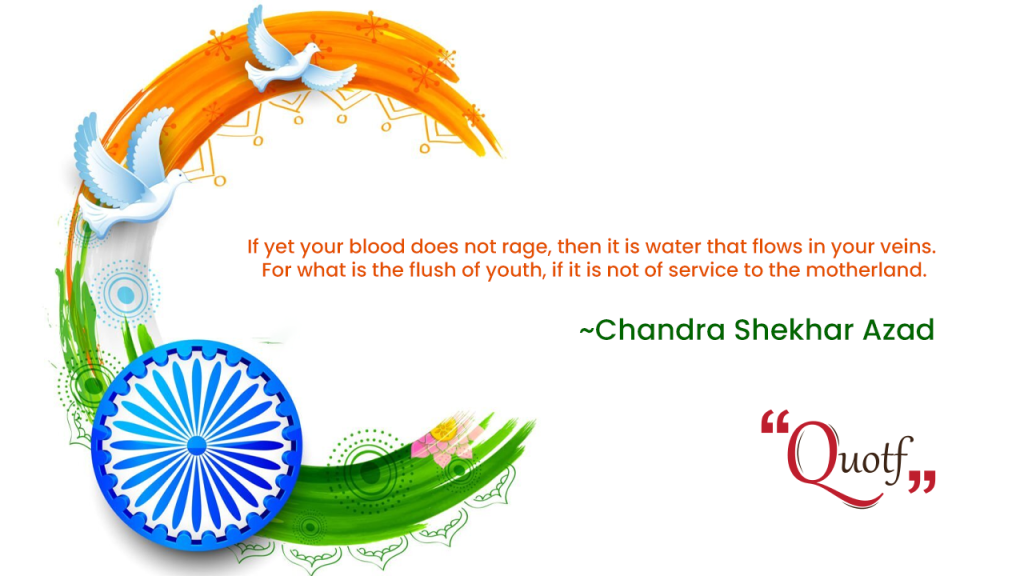 "If yet your blood does not rage, then it is water that flows in your veins. For what is the flush of youth, if it is not of service to the motherland."

~ Chandra Shekhar Azad

"Long years ago, we made a tryst with destiny, and now the time comes when we shall redeem our pledge, …At the stroke of the midnight hour, when the world sleeps, India will awake to life and freedom."

~ Jawaharlal Nehru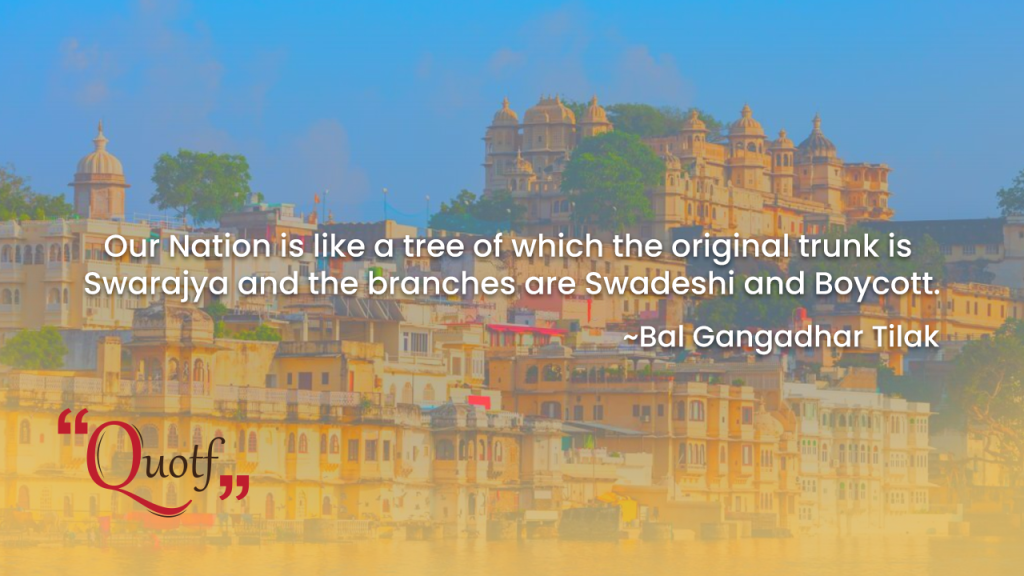 "Our Nation is like a tree of which the original trunk is Swarajya and the branches are Swadeshi and Boycott."

~ Bal Gangadhar Tilak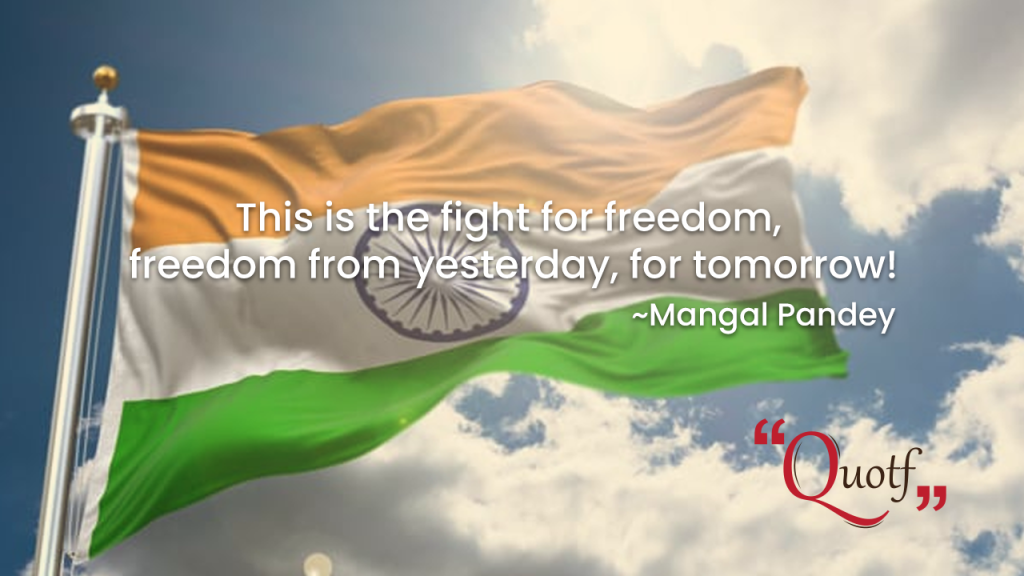 "This is the fight for freedom, freedom from yesterday, for tomorrow!"

~ Mangal Pandey
Happy Independence Day 2022. Let the soul-stirring strains of Jana Gana Mana energize you from within. 

Bharat Mata ki Jai is the chant that envelops the spirit of a patriotic Indian. Happy Independence Day 2022! 
Let us salute the heroes whose supreme sacrifice wrote the chapter of independence for modern India. Wish you cheer and light on this Independence day!
The soldiers are the reason we are resting comfortably in our homes. Salute the Bravehearts that brought us independence. Wish you a chivalrous independence day! 5. 
Let our motherland be independent and free, for all times to come. Let us ensure it on Happy Independence Day 2022!
Let us visit India's glorious past on this day, and remember it with gratitude for its rich legacy. Happy Independence Day 2022! 
May the spirit of independence be imbued in us, in our mind-body, and soul. Let self-sufficiency be the watchword for Indian Independence of 2022. 
Our flag does not fly high because of the wind, but it flies due to the last breath of each soldier who gave up his life to protect it. Happy and proud Independence Day!  
We were all born and grew up in the lap of Bharat Mata. We grew up in her care and love. Let us pledge to uphold her honor always. Happy Independence Day 2022!
Short Quotes on Independence Day
India was ruled by the British for almost 200 years. India was freed from British rule on August 15, 1947, after a long fight for freedom and many sacrifices. Let's remember the freedom fighters who gave their lives to the fight for freedom on Independence Day. In this article, we've put together a list of famous short quotes about Independence Day for you to read on this happy day.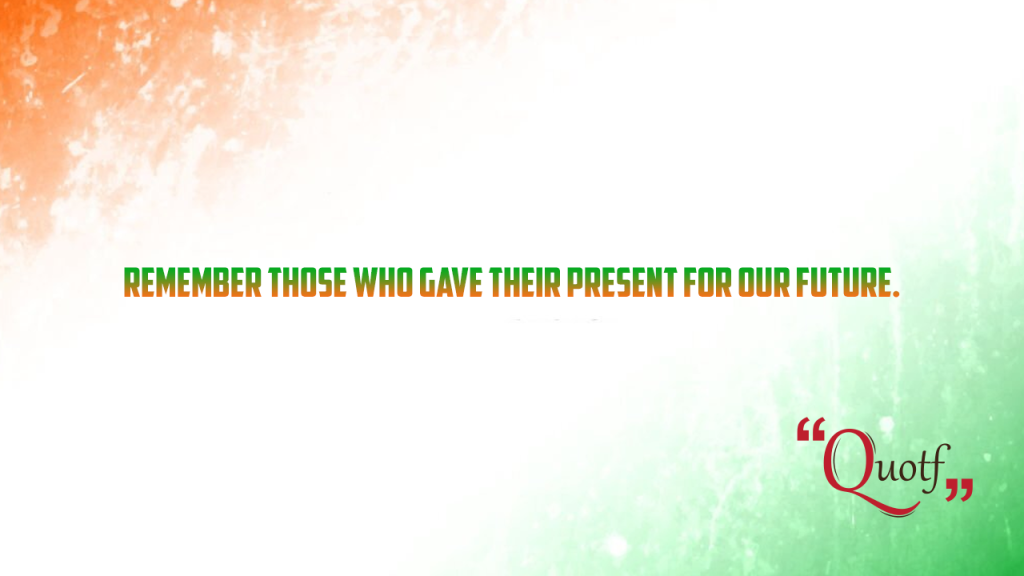 "Remember those who gave their present for our future."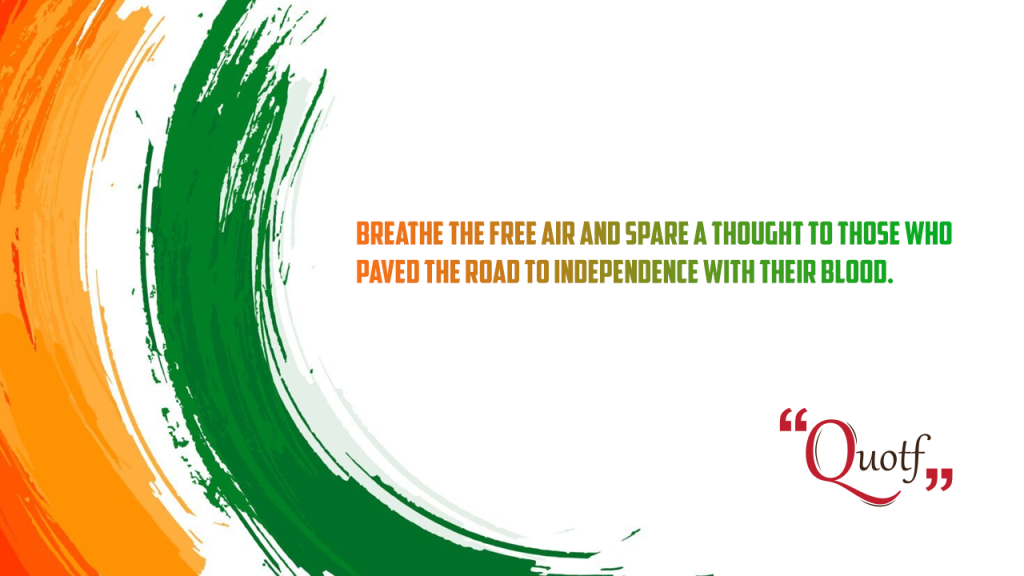 "Breathe the free air and spare a thought to those who paved the road to independence with their blood."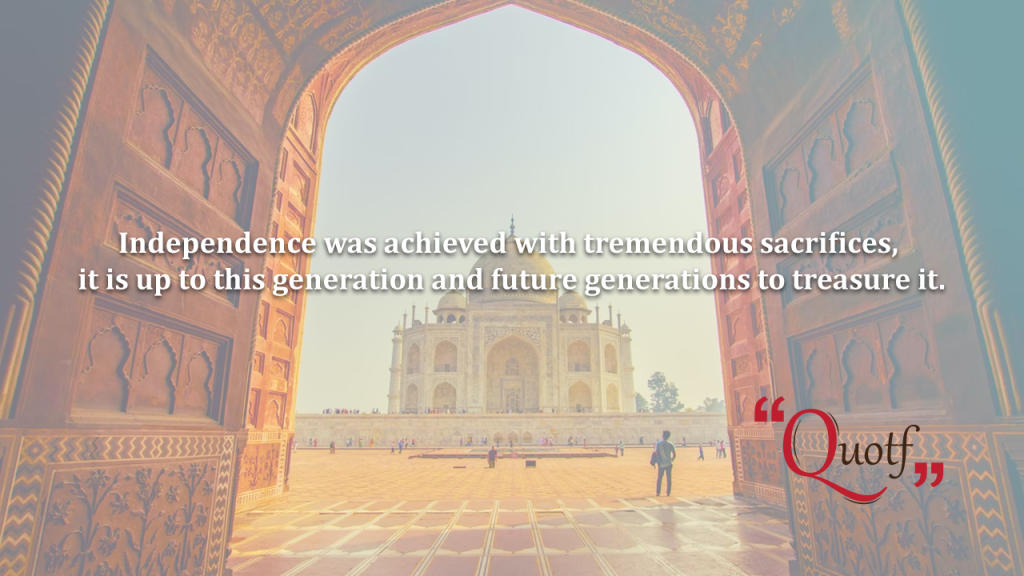 "Independence was achieved with tremendous sacrifices, it is up to this generation and future generations to treasure it."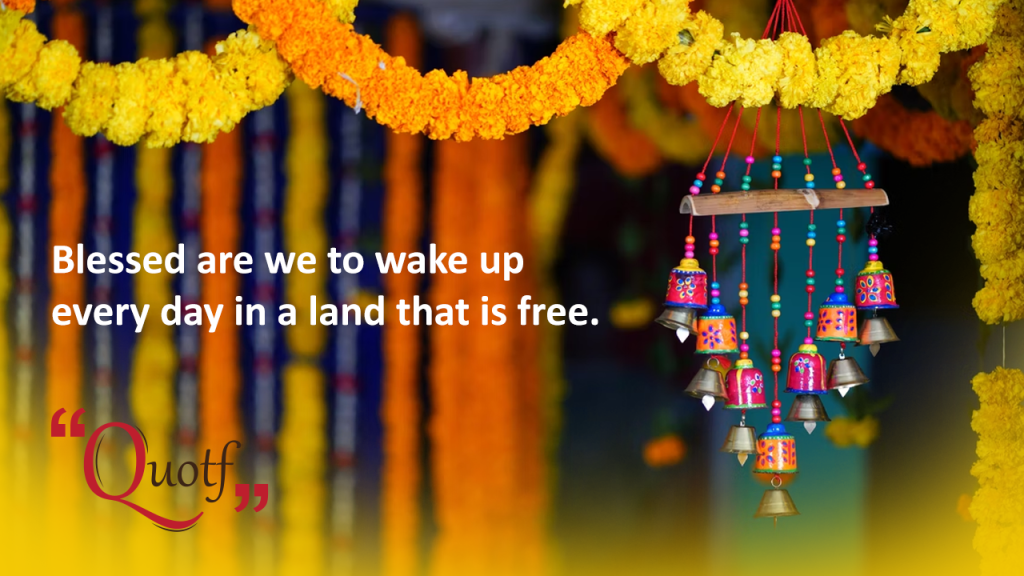 "Blessed are we to wake up every day in a land that is free."
Related Read: Good Morning Quotes and Wishes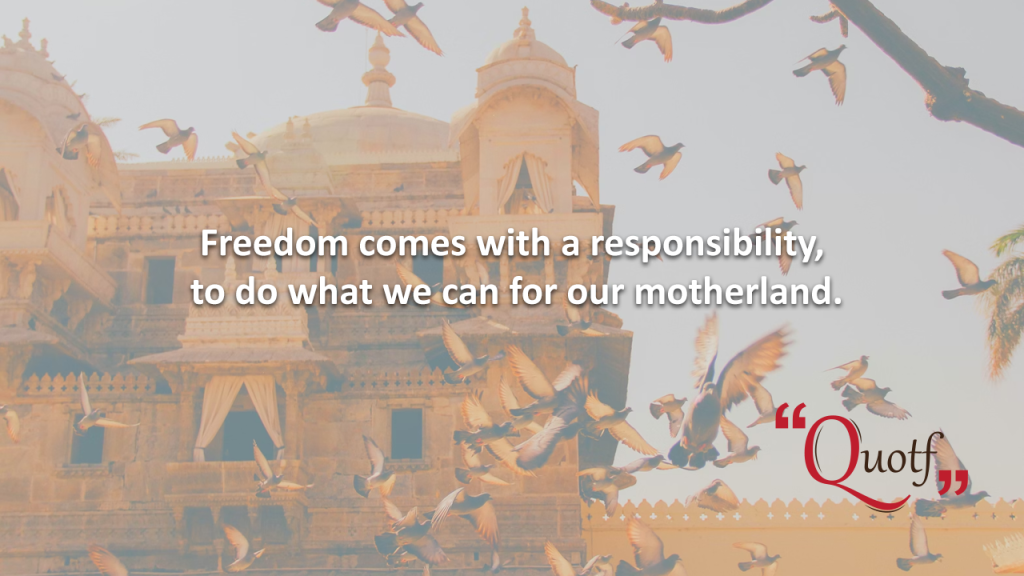 "Freedom comes with a responsibility, to do what we can for our motherland."
The country has paid a heavy price for its freedom, let us all cherish and nurture it with love.

Proud to be an Indian. Proud to be independent.
India's Independence is an edifice built on the foundation of the sacrifices of its freedom fighters.
India's diversity blooms in its varied colors, nurtured by the essence of freedom.
There is nothing more beautiful than the Tricolor fluttering triumphantly in the wind.
Proud Independence Day Quotes & Wishes
Let's all celebrate how wonderful it is to be free! Let's be proud to celebrate Independence Day because we live in a country where brave men gave their lives for our freedom and brought us honor through their deaths. Freedom is the most valuable thing that a person can have. You can find beautiful and proud Happy Independence Day 15 August quotes on our site.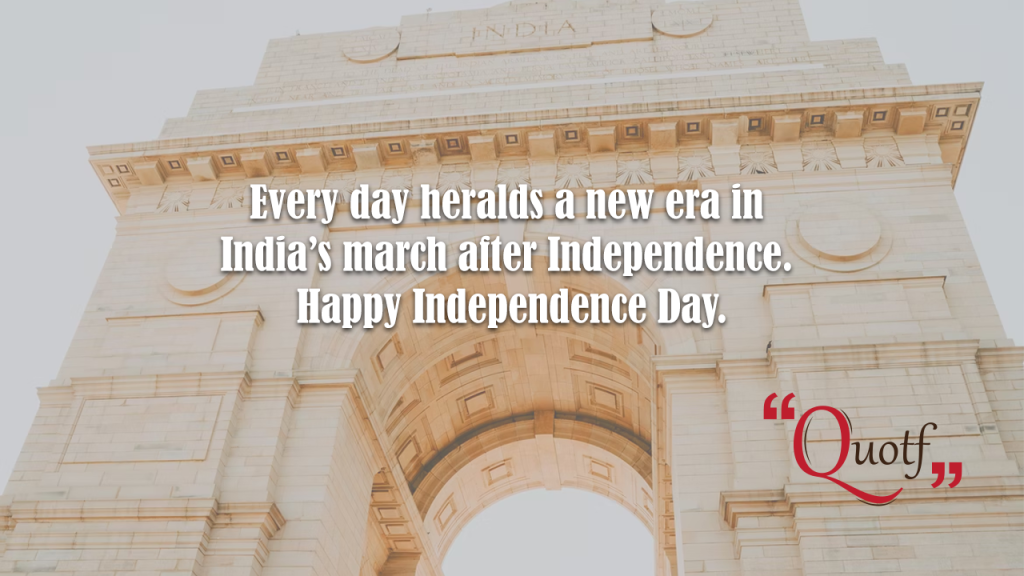 "Every day heralds a new era in India's march after Independence. Happy Independence Day."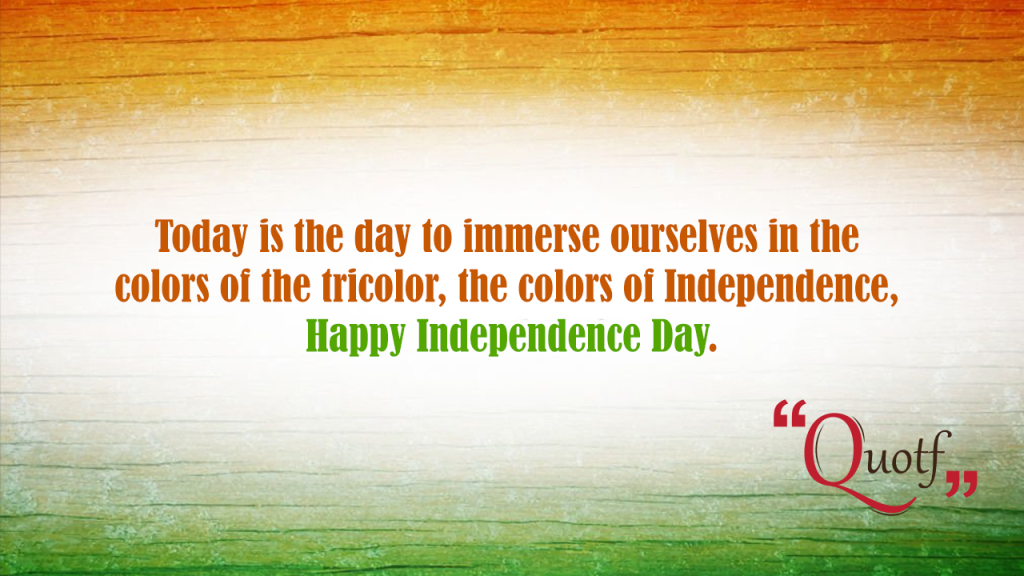 "Today is the day to immerse ourselves in the colors of the tricolor, the colors of Independence, Happy Independence Day."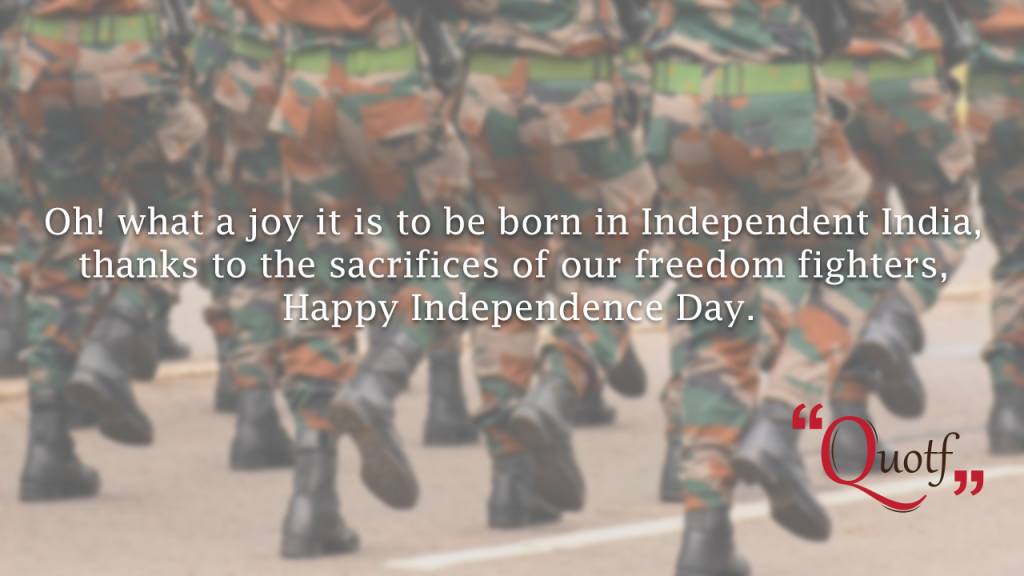 "Oh! what a joy it is to be born in Independent India, thanks to the sacrifices of our freedom fighters, Happy Independence Day."
This is a special day for every Indian, it is the day that our motherland was freed from the shackles that curtailed its independence.

Independence Day is the day to take pride in our rich heritage and the giant strides the country has made since its independence, Happy Independence Day.
Jai Hind! Best wishes for the anniversary of our independence, God bless our country.
Today is India's most important festival, the festival of Independence and freedom, Happy Independence Day.
Be free as a bird, flow unhindered like a river, blow without barriers like the wind, Independence is in the air. Happy Independence Day.
As long as the mind is free, you are independent, the mind cannot be shackled, and drifts freely like the clouds. Best wishes for a joyous Independence Day.
Independence is not to be taken for granted, let us value and nurture it with our blood and sweat. Happy Independence Day.
Inspiring 15 August Quotes to Celebrate Freedom and Independence
India's freedom fighters fought for a long time and hard for the country to be free from British rule. And their words have moved us for years. On August 15, 1947, India got its independence. This ended about 200 years of harsh foreign rule. It is a day to remember the many things that thousands of men and women gave up to help our country become free. Here are some 15 August quotes about the freedom that you can share with your friends and family to get them excited about this great day.
"Let every nation know, whether it wishes us well or ill, that we shall pay any price, bear any burden, meet any hardship, support any friend, oppose any foe to assure the survival and the success of liberty."

~ John F. Kennedy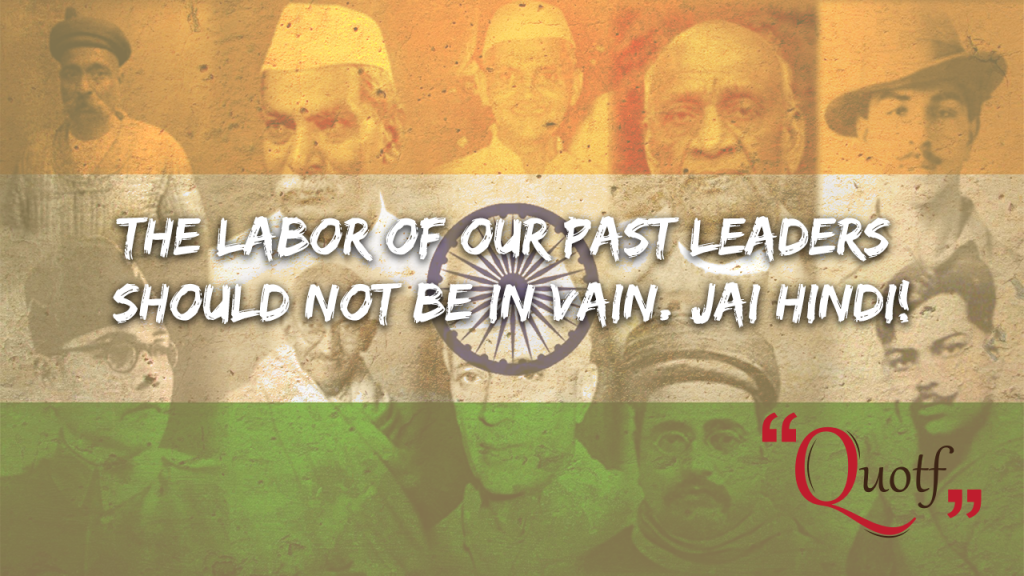 "The labor of our past leaders should not be in vain. Jai Hindi!"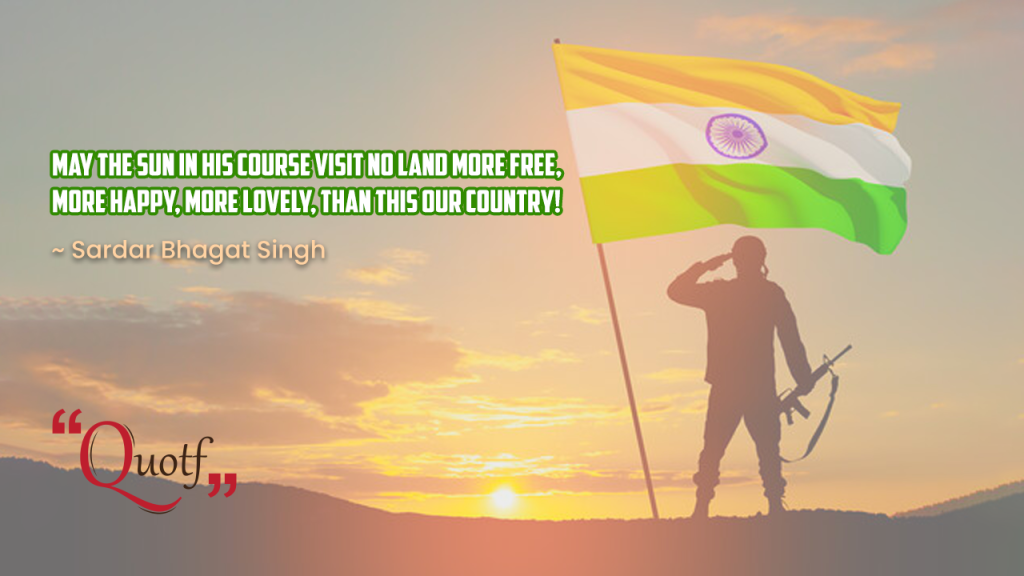 "May the sun in his course visit no land more free, more happy, more lovely, than this our country!"

~ Sardar Bhagat Singh
"One individual may die for an ideas, but that idea will, after his death, incarnate itself in a thousand lives." -Netaji Subhash Chandra Bose
"The shots that hit me are the last nails to the coffin of the British rule in India." – Lala Lajpat Rai
"Our aim may be as high as the endless sky, but we should have a resolve in our minds to walk ahead, hand-in-hand, for victory will be ours." – Atal Bihari Vajpayee
"Let new India arise out of peasants' cottage, grasping the plough, out of huts, cobbler and sweeper." – Swami Vivekananda
Funny Indian Independence Day Quotes
India's Independence Day is on August 15. Our country got its freedom on this day. On August 15, 2016, we will celebrate the 70th anniversary of India's independence. Send Independence Day greetings to everyone you care about to make it a beautiful day of parties, fun, and games. Send funny, patriotic Indian Independence Day 15 August quotes and greetings to your family, friends, coworkers, and everyone else you know on Facebook or Whatsapp.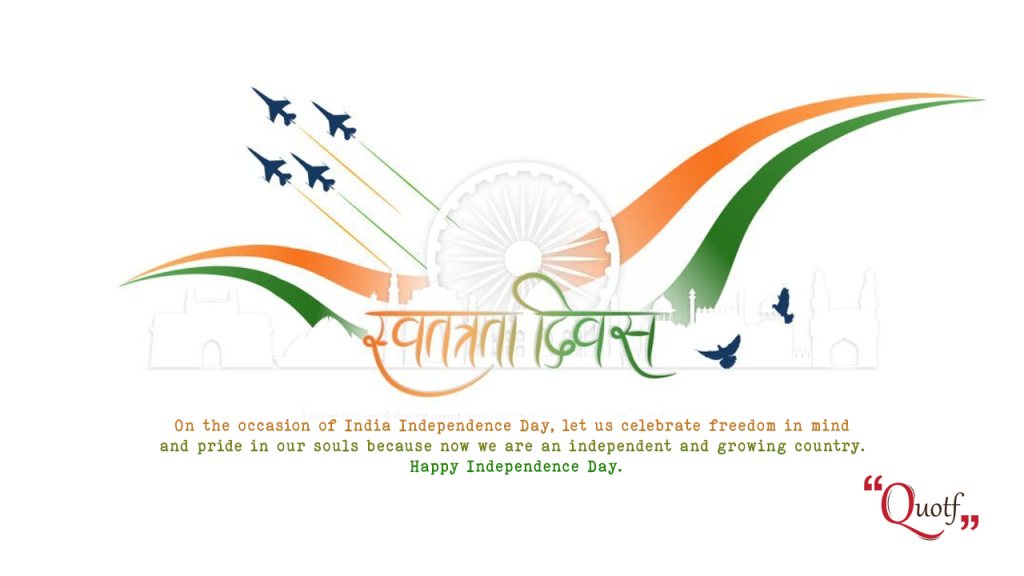 "On the occasion of India Independence Day, let us celebrate freedom in mind and pride in our souls because now we are an independent and growing country. Happy Independence Day."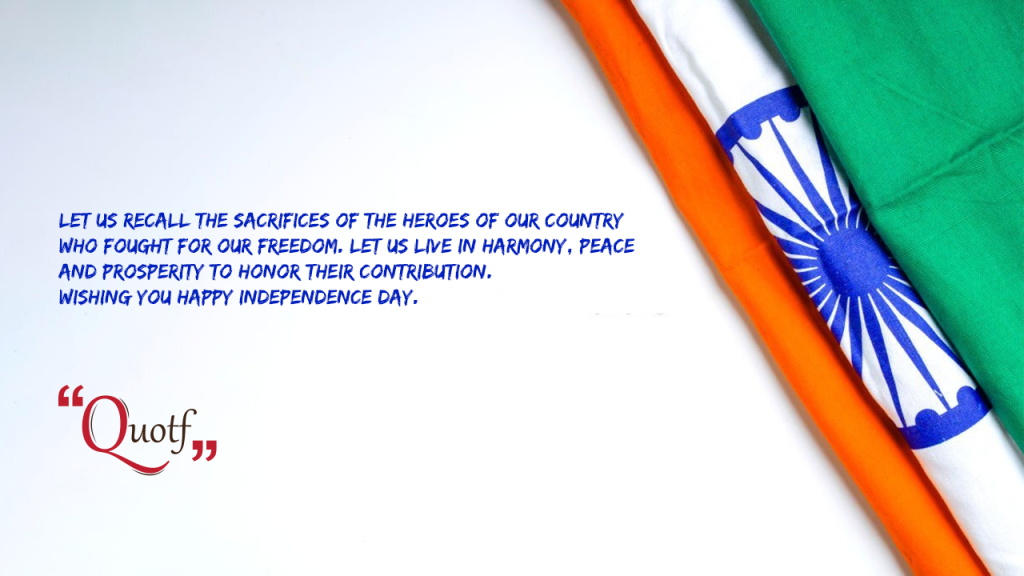 "Let us recall the sacrifices of the heroes of our country who fought for our freedom. Let us live in harmony, peace and prosperity to honor their contribution. Wishing you Happy Independence Day."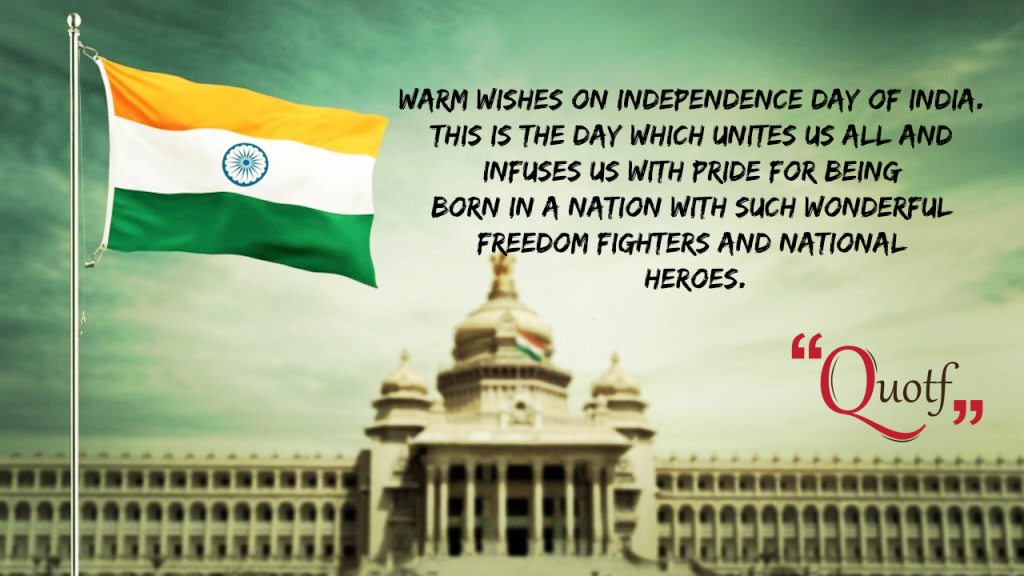 "Warm wishes on Independence Day of India. This is the day which unites us all and infuses us with pride for being born in a nation with such wonderful freedom fighters and national heroes."
Without freedom, life has no meaning. With that thought, let us celebrate Independence Day with responsibility of making India a better nation. Warm wishes to you on Independence Day.

May 15th August add more colors to your life. May you are blessed with colors of happiness, freedom of thought and action. Wishing you and your family a Happy Independence Day.
On Indian Independence Day, promise ourselves to work for the development of our country and make our soldiers and freedom fighters proud of us. Happy Independence Day to you.
DISCLAIMER!
All the Quotation on the website quotf.com falls under copyright law's fair use. We provide quotes from different authors as is. Just because, we quote their words does not mean we agree with their words or approve of their ideas.