The day after Thanksgiving is generally referred to as Black Friday. This day has become one of the year's busiest shopping days in the United States. It is one of the most colorful, joyous, and decorative days, especially for shopping lovers.
If you are a shopping and social media lover, don't forget to share Black Friday Quotes to post your holiday shopping joy. Feel free and copy quotes from your favorite authors at our website, Quotf.
Funny Black Friday Quotes
Have you ever seen the black Friday commercials where all looks calm and fun? But in reality, the situation is the opposite and funny. People go crazy buying discounted but unnecessary electronics. And if we do not laugh about it, we will probably cry about it. Below we've collected the humor funny black Friday quotes that you can share to spread laughter with others.
"First we turkey, then we Target."
"Black Friday black eye day."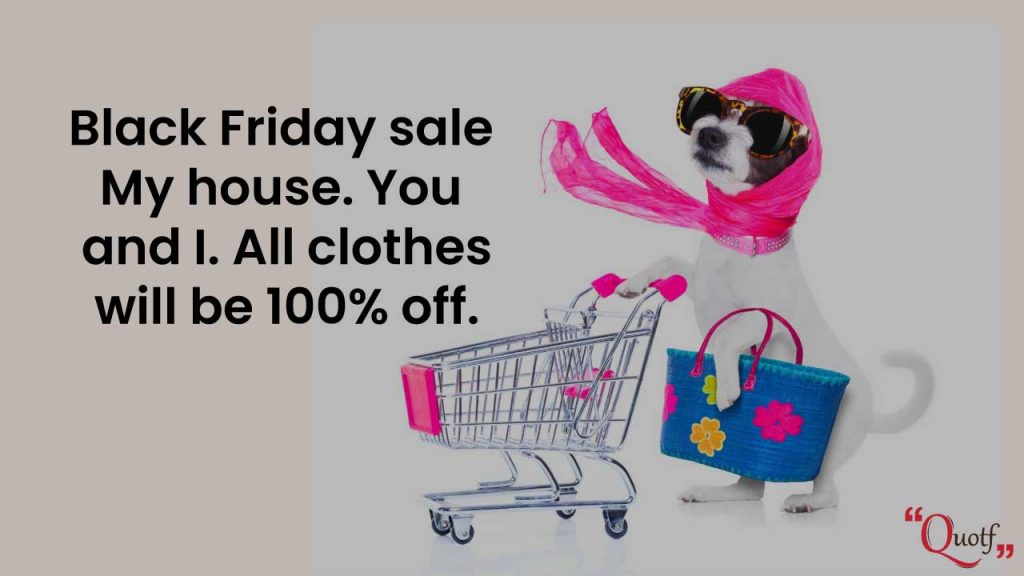 "Black Friday sale. My house. You and I. All clothes will be 100% off."
"I shop like a bull – I charge everything!"
"I not sure what I bought, but no one else has one."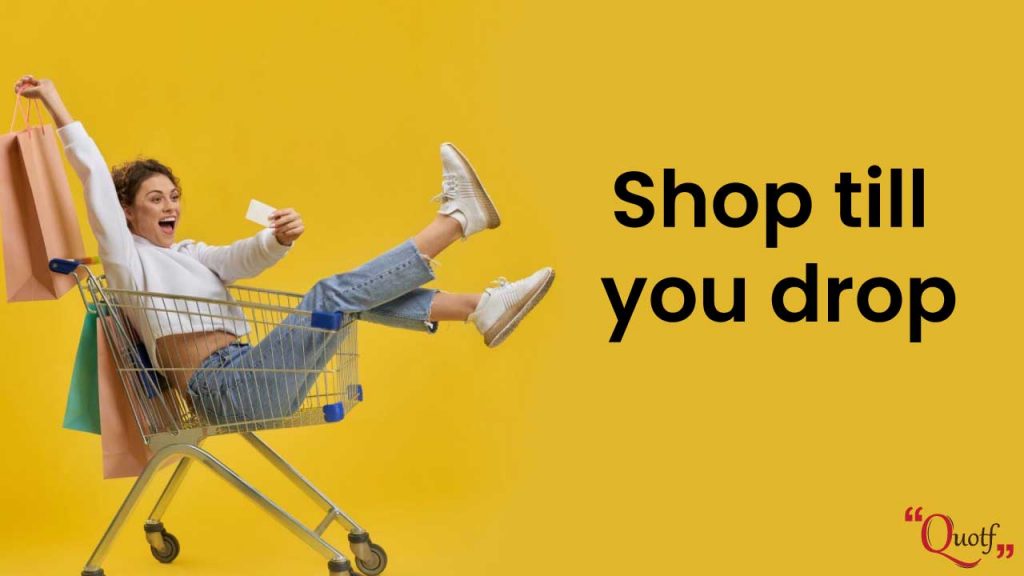 "Shop till you drop."
"Black Friday is a scam. You should be mad they overcharge you 364 days a year."
"I had to fight off three nuns and a preacher, but I got the last 'Peace on Earth' wall hanging."
"I thought Black Friday was when everyone puts on blackface and steals children from Wal-Mart."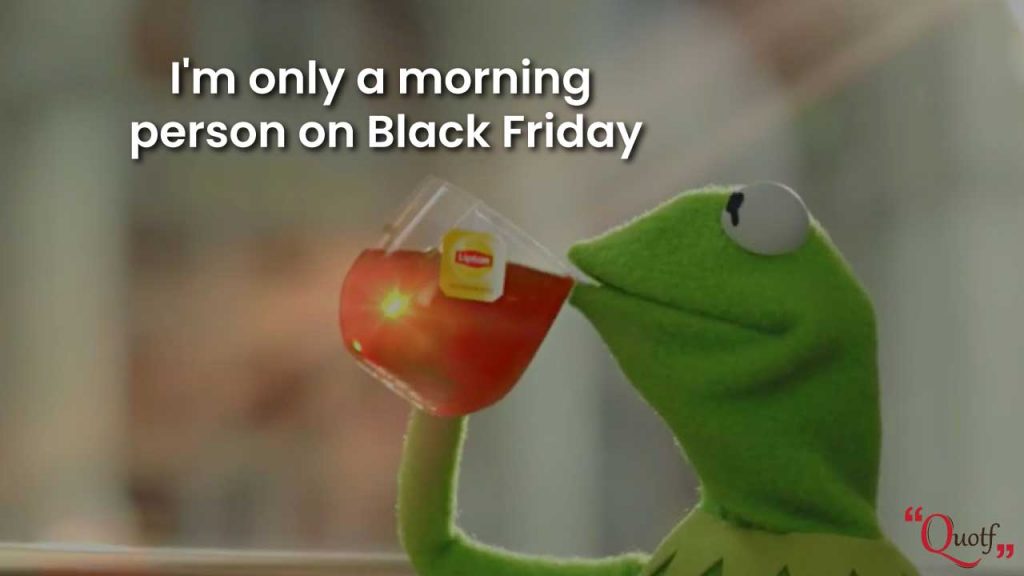 "I'm only a morning person on Black Friday."
"Black Friday, the official kick-off of the Christmas shopping season, in which parents prove that they love their kids by trampling each other to buy the last Zhu Zhu Pet."
"Why the hell don't liquor stores have Black Friday sales?"
"One of the nice things about Christmas is that you can make people forget the past with a present."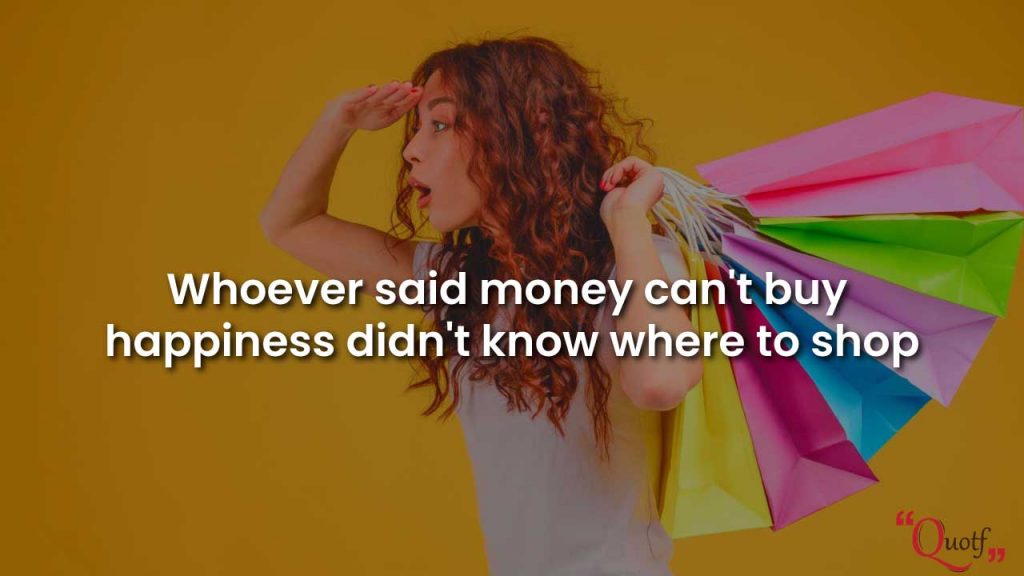 "Whoever said money can't buy happiness didn't know where to shop."
"I have never in my life found myself in a situation where I've stopped work and said, 'Thank God it's Friday.' But weekends are special even if your schedule is all over the place. Something tells you the weekend has arrived and you can indulge yourself a bit."
"Here's hoping Black Friday doesn't turn into Black and Blue Sunday."
"The quickest way to know a woman is to go to shopping with her."
"Clear eyes, full carts, let's shop!"
"What do Black Friday shoppers and the Thanksgiving turkey have in common? They know what it's like to be jammed into a small place and stuffed."
"This year I only had to beat up 3 kids to get what I wanted on Black Friday."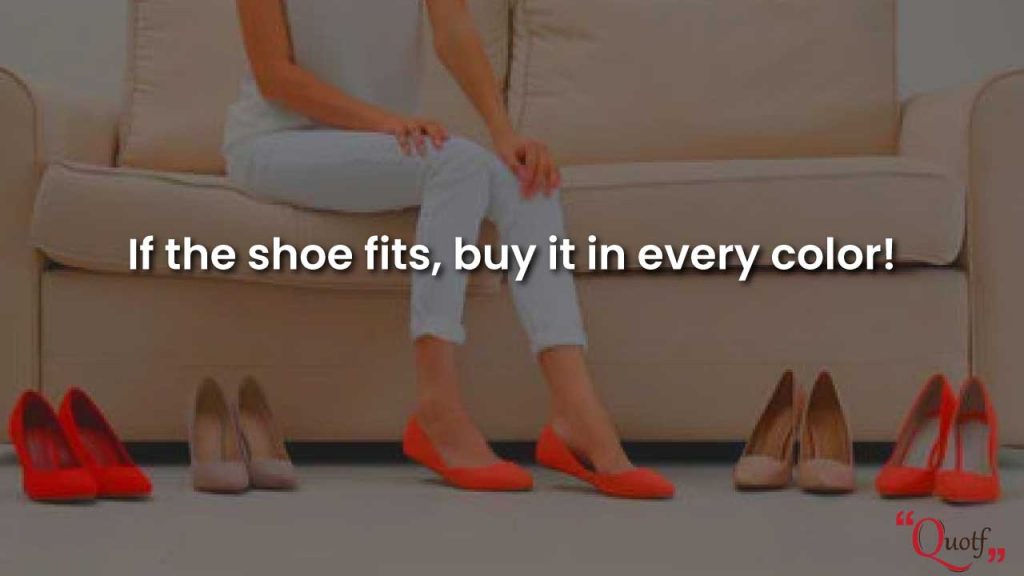 "If the shoe fits, buy it in every color!"
"Black Friday is my super bowl." 
"Oh for the good old days when people would stop Christmas shopping when they ran out of money."
"You know what? I don't see color. I just see people. I will be calling it Friday." 
Black Friday Shopping Quotes
Black Friday is the most unbelievable sale of the year. All brands and businesses compete to get the most sale. If you are a brand or business owner and want shoppers to go crazy over your offer this November. Then make sure to boost your deals with the best inspiring shoppers quotes and campaigns.
Related: Top Best Fall Quotes & Sayings About Autumn Season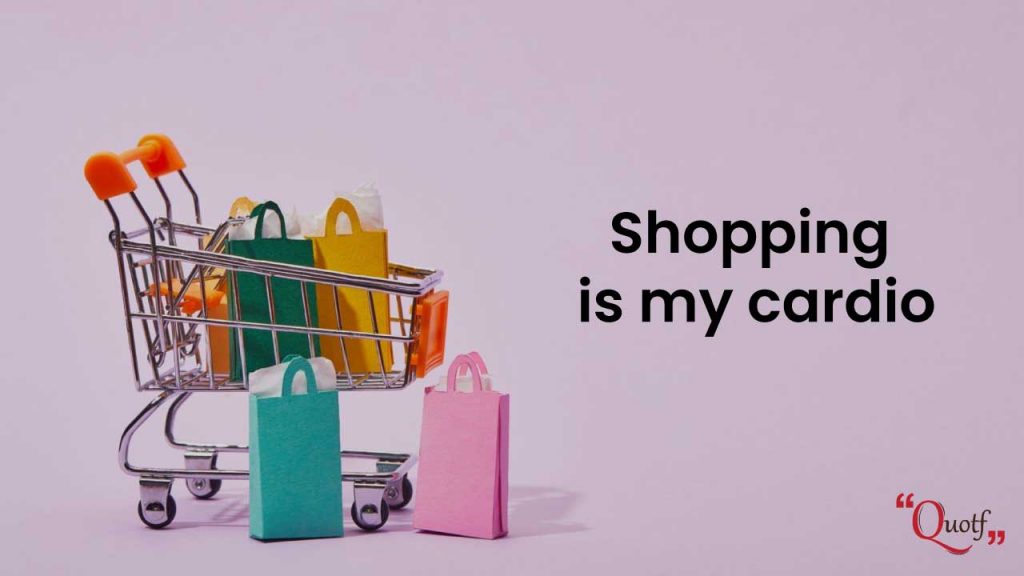 "Shopping is my Cardio."
"When women are depressed, they eat or go shopping. Men invade another country. It's a whole different way of thinking"
"Anyone who lives within their means suffers from a lack of imagination"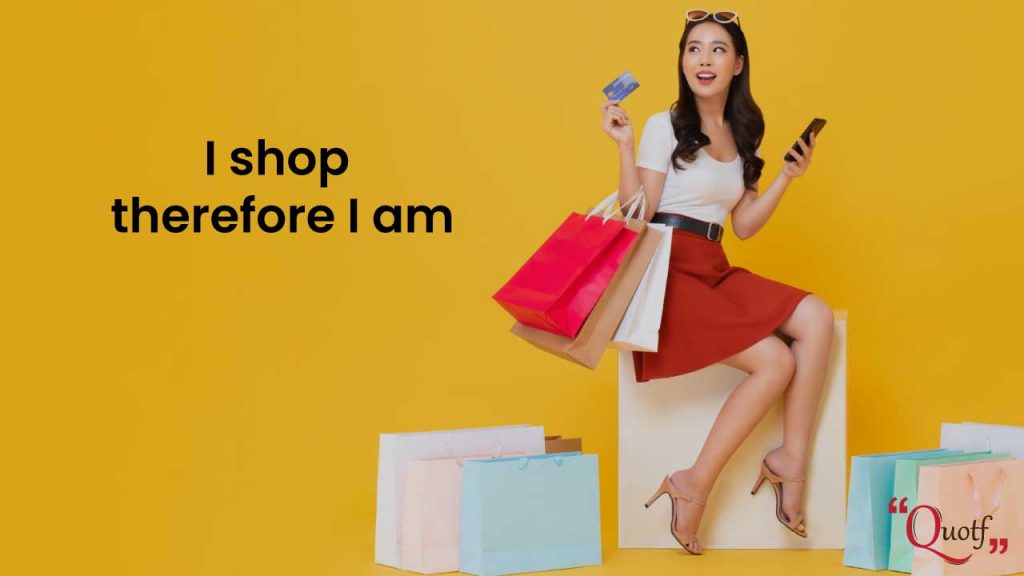 "I shop, therefore I am" 
"We usually save money to waste it"
"Shopping is better than sex. At least if you're not satisfied, you can exchange it for something you really like"
"I don't shop because I need something, I just shop for shipping's sake"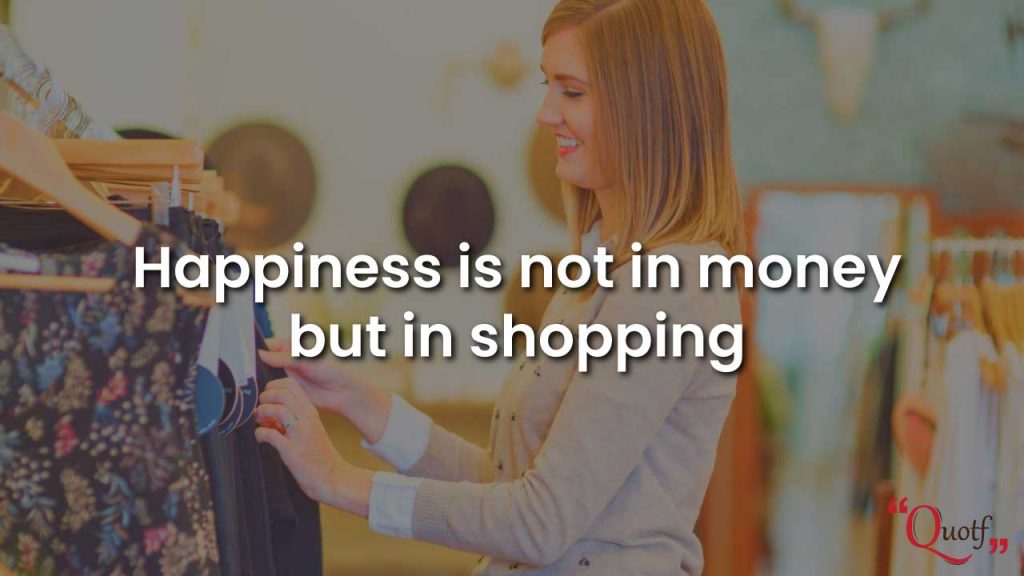 "Happiness is not in money, but in shopping"
"Shopping is a woman thing. It's a contact sport like football. Women enjoy the scrimmage, the noisy crowds, the danger of being trampled to death, and the ecstasy of the purchase"
"Anyone can buy. It takes an artist to shop"
 "The only consolation I had was buying things. If I bought some pretty thing it cheered me up for a while"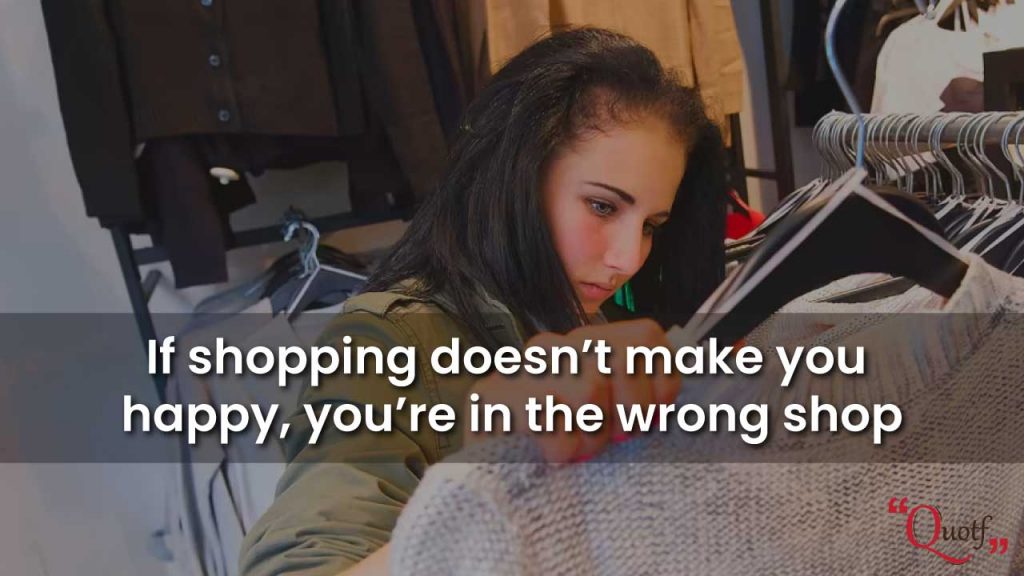 "If shopping doesn't make you happy, you're in the wrong shop"
"Style Strategy is about shopping smart, staying chic, and making it all last. It's about showing women how to shop for value without compromising style"
"If you can't stop thinking about it… Buy it!"
"Take all your problems and rip 'em apart. Oh oh oh, carry them off in a shopping cart"
"A bargain is something you can't use at a price you can't resist"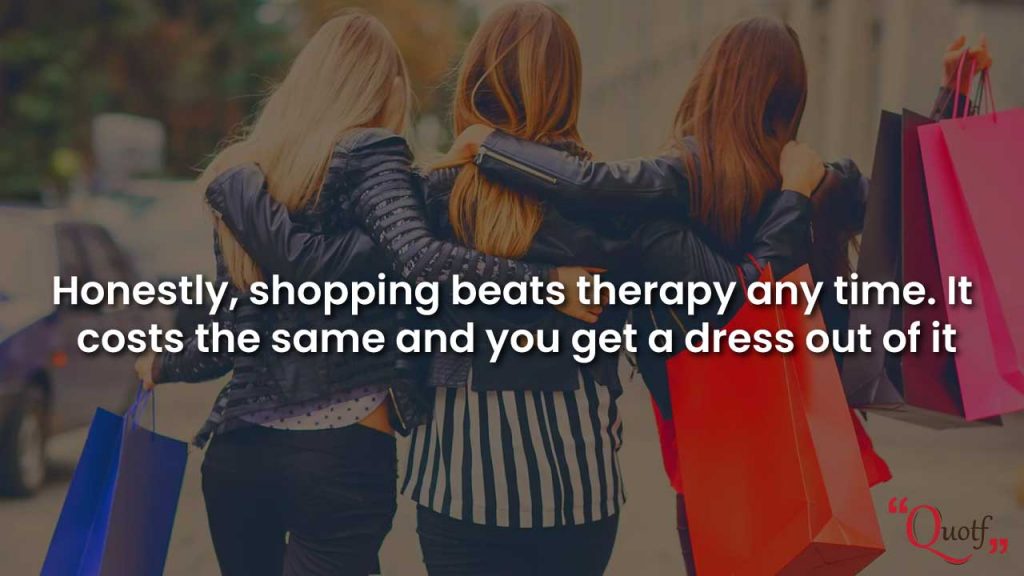 "Honestly, shopping beats therapy any time. It costs the same and you get a dress out of it"
Black Friday Instagram Captions & Quotes
It is the perfect time for small business owners to make a name for themselves and attract shoppers with a Cyber Weekend campaign. You can use our given quotes about shopping to make your campaign more attractive to buyers.
Related: Savage Instagram Captions for 2023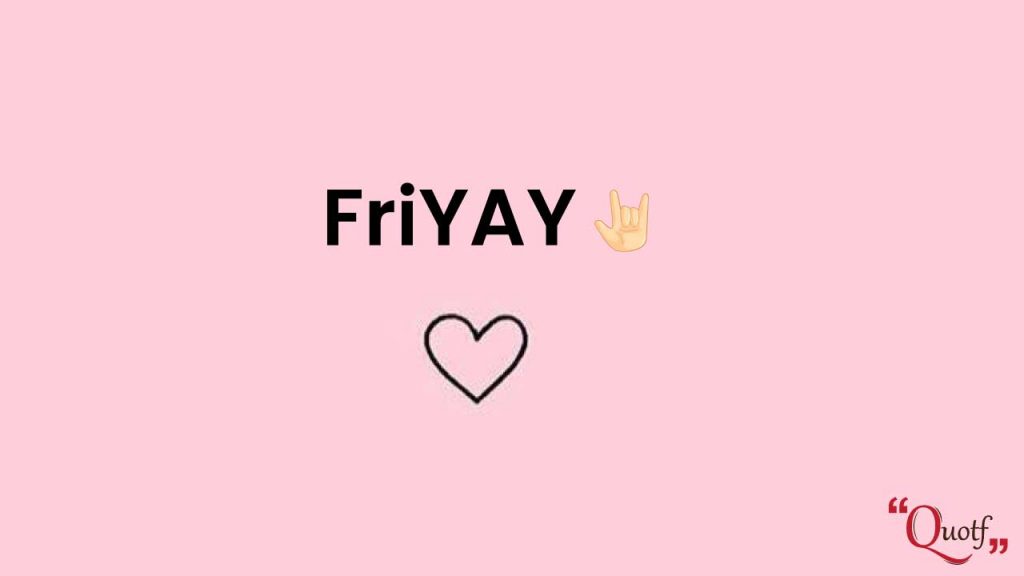 "FriYAY 🤘"
"Work hard ✔ ⏳ so you can shop harder 😉."
"Black Friday is all about fulfilling your shopping desires."
"Each day is a page in your fashion story."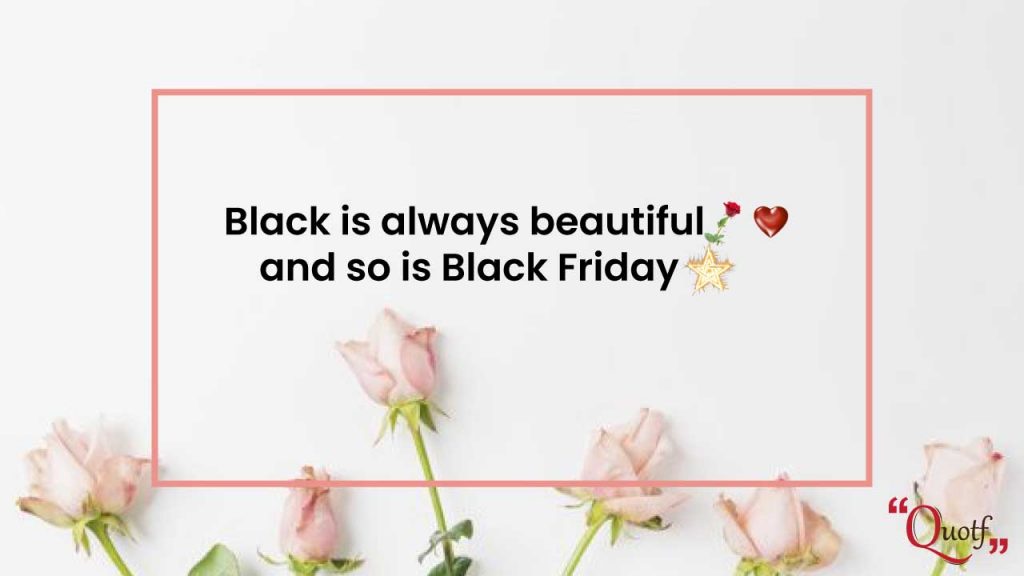 "Black is always beautiful 🥀🖤 and so is Black Friday 💥".
"Don't think about it, just do it."
"Shop in the name of love."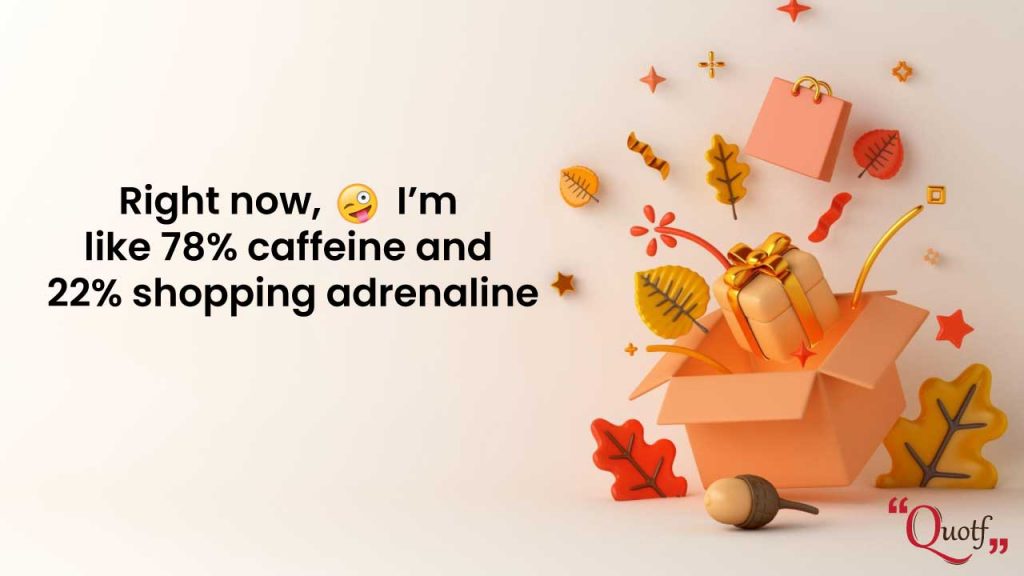 "Right now, 🤪 I'm like 78% caffeine and 22% shopping adrenaline."
"That Black Friday kind of feeling."
"Thank God, its Black Friday."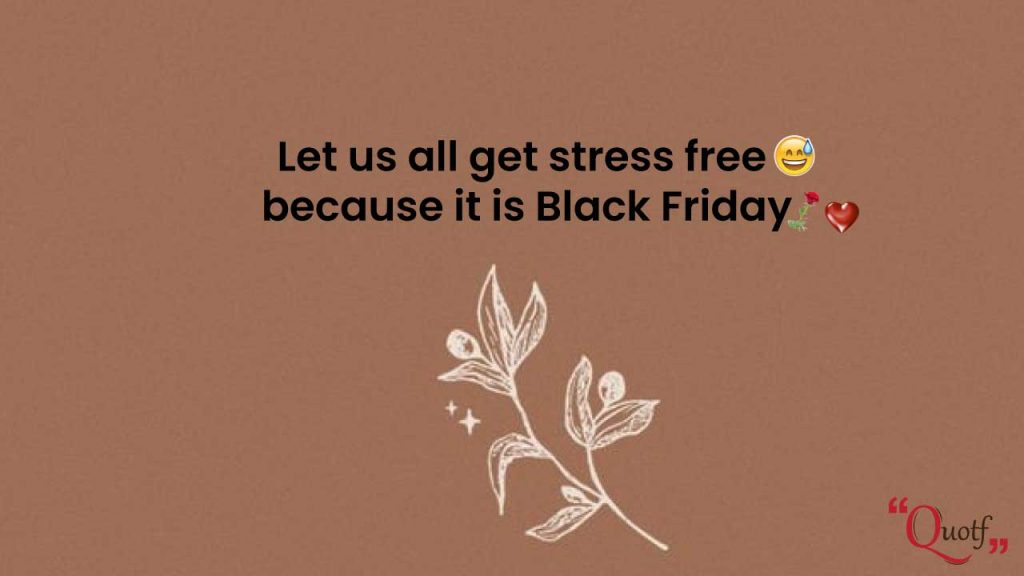 "Let us all get stress free 😅 because it is Black Friday 🥀🖤."
"Nothing haunts us like the things we didn't buy."
"If you could only buy one thing today, make it this."
"The best gifts are the ones you don't need to wrap."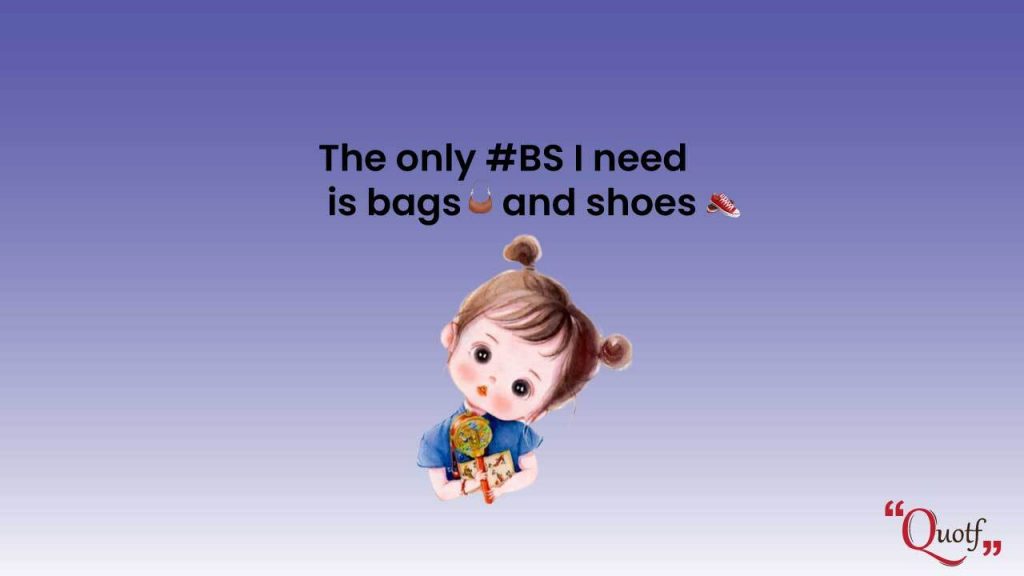 "The only #BS I need is bags 👜 and shoes 🩰."
"Do not resist your urge to shop without control as it is Black Friday."
"Coffee and shopping: two of my favorite things."
"POV: Checking out all my Black Friday finds."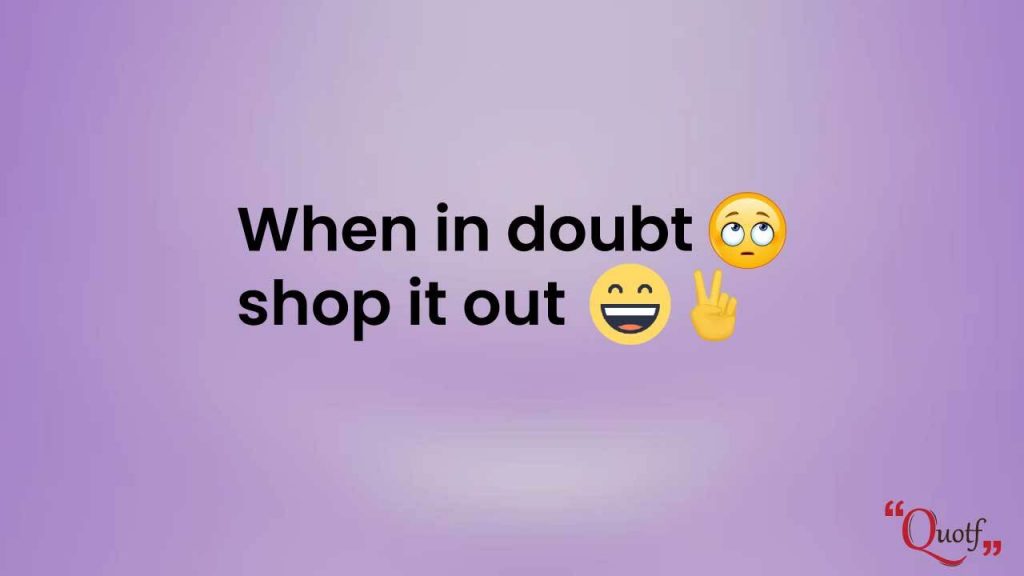 "When in doubt 🙄, shop it out 😁✌️."
Blessed Friday Sayings
In Pakistan, the Black Friday sale is turned into the Blessed Friday sale. When shopping malls began this trend of providing deals in the Black Friday trade, many people started cursing them over social media. But now the government orders to quote this day as blessed Friday. Below are great blessed Friday buy quotes that you can share on any social media platform on this Fall season-end sale.
Related: 100+ November Quotes, Poems & Captions to Mark a Month of Thanks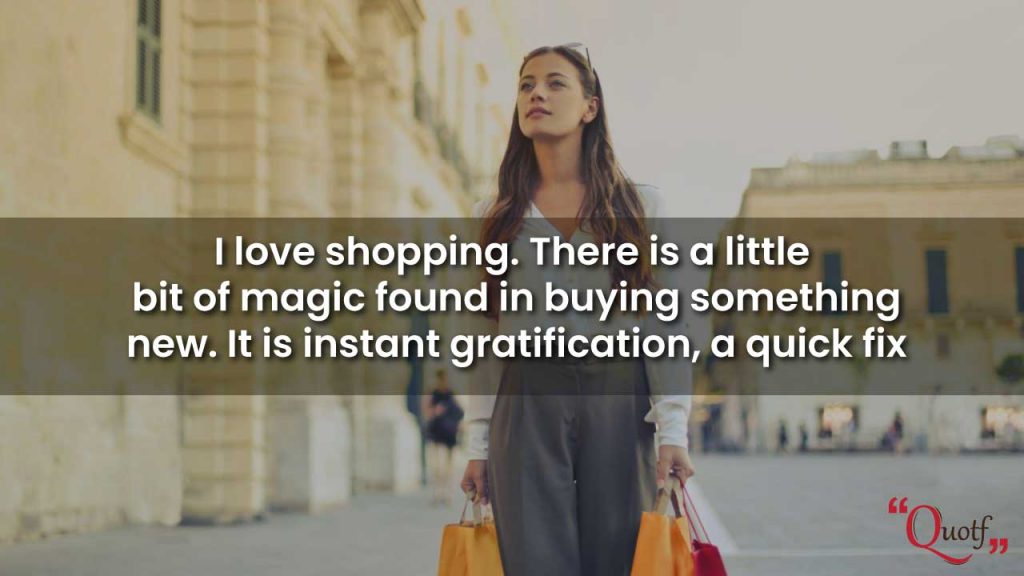 "I love shopping. There is a little bit of magic found in buying something new. It is instant gratification, a quick fix."
"Show your confidence. Show you're not afraid. Go to restaurants. Go shopping."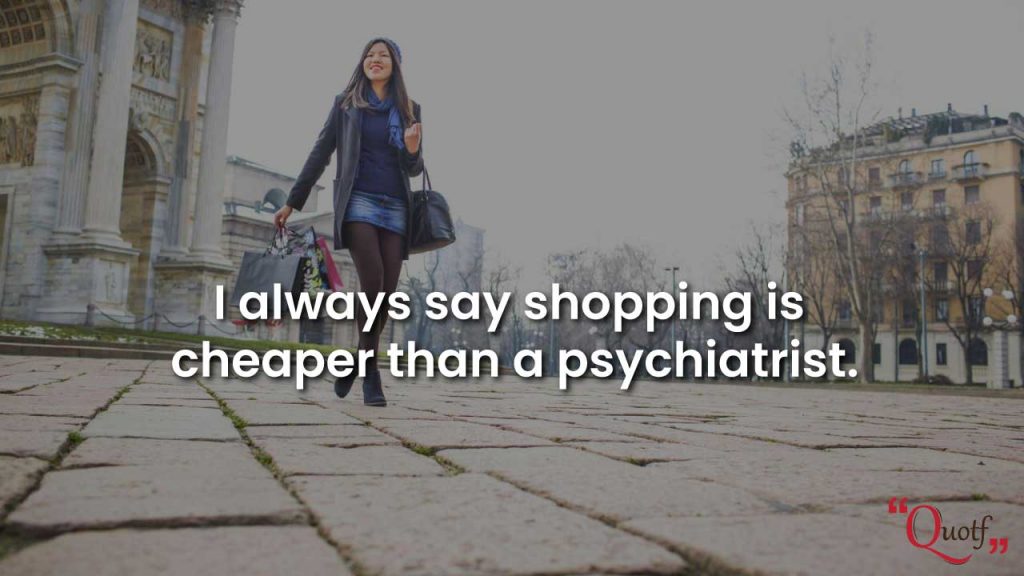 "I always say shopping is cheaper than a psychiatrist."
"The odds of going to the store for a loaf of bread and coming out with only a loaf of bread are three billion to one."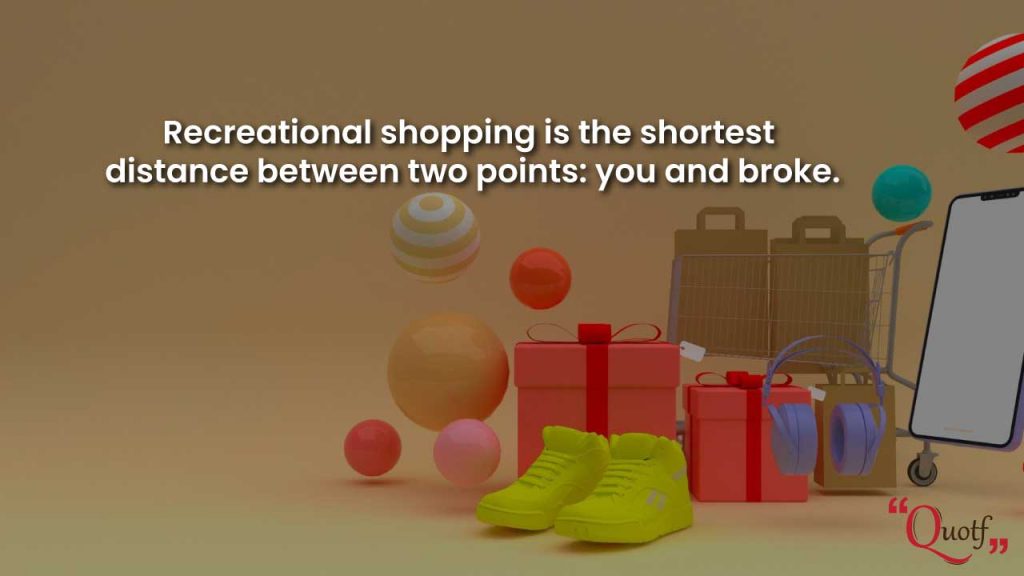 "Recreational shopping is the shortest distance between two points: you and broke."
"Shopping is actually very similar to farming a field. You can't keep buying the same thing, you have to have a bit of variety."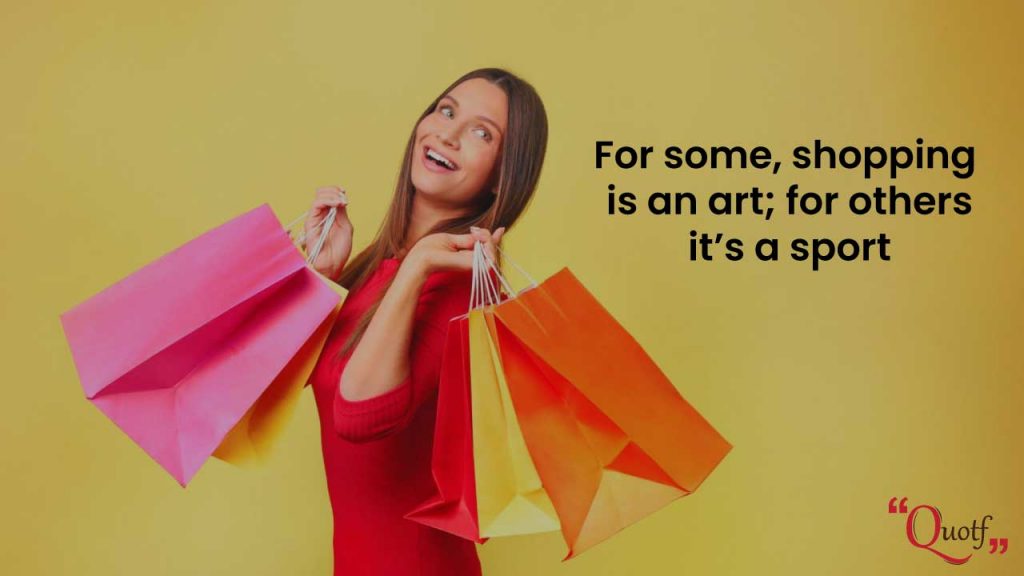 "For some, shopping is an art; for others, it's a sport."
"Men are like shoes. Some fit better than others. And sometimes you go out shopping and there's nothing you like."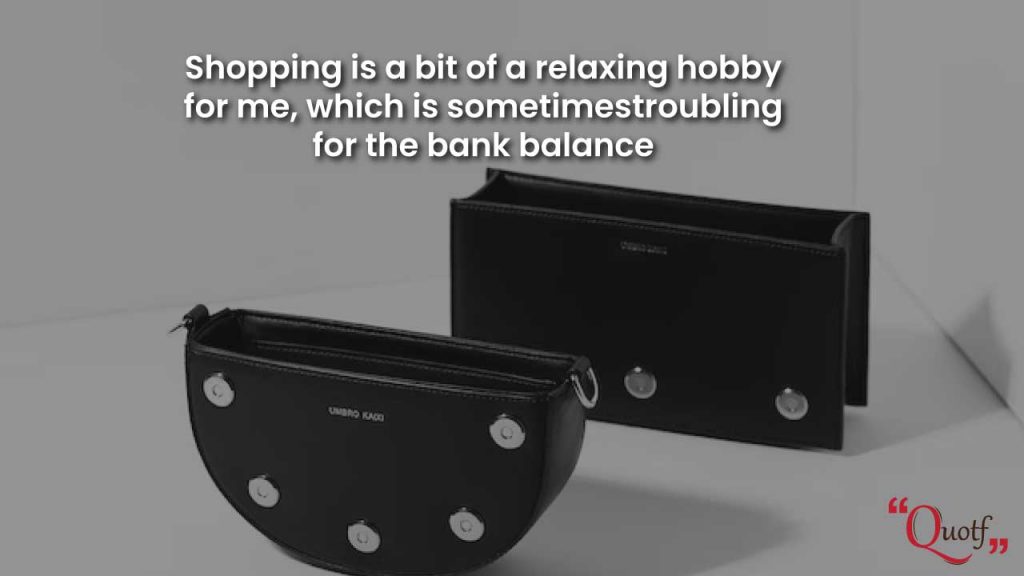 "Shopping is a bit of a relaxing hobby for me, which is sometimes troubling for the bank balance."
"If a man doesn't fit, you can't exchange him seven days later for a gorgeous cashmere sweater."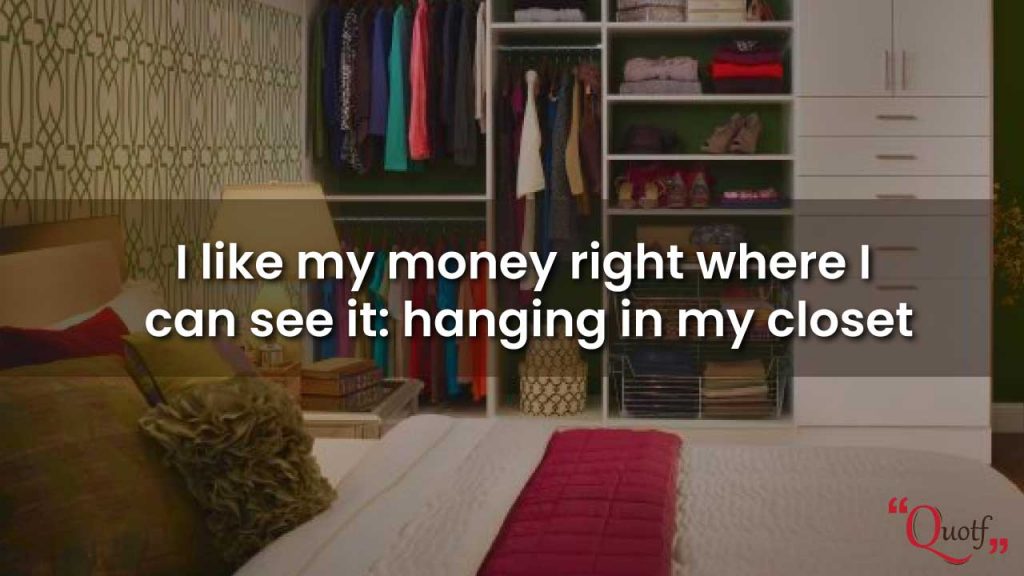 "I like my money right where I can see it: hanging in my closet."
Final Thoughts
Basically, this unofficial holiday of the winter season, whether black Friday or blessed Friday, is for business owners who know the key to success. Catchy quotes are the best way to market your product or offers. In this article, we have discussed numerous shopping quotes that you can share on any social media platform.