These quotes from December will motivate you. In both the Julian and Gregorian calendars, December is the twelfth and last month of the year. Additionally, it is the last of seven months with 31 days. Below, you'll discover a selection of inspiring December quotes, sayings, and proverbs by Quotf.
Hello December Images Quotes
December messages want to take you on an imaginative journey through this chilly month, whether you're ready for it or not. We will discuss every part of this lovely month, from the first December quotations to the inspirational December quotes and, of course, the Christmas greetings.
"Spread your love of icicles and snowflakes. Hello, December!"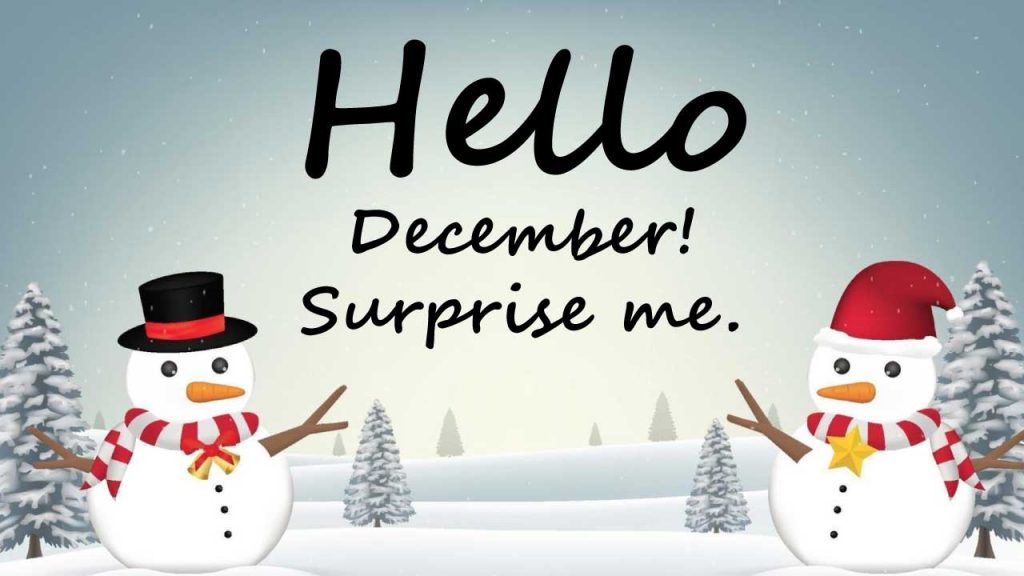 "Hello, December! Surprise me."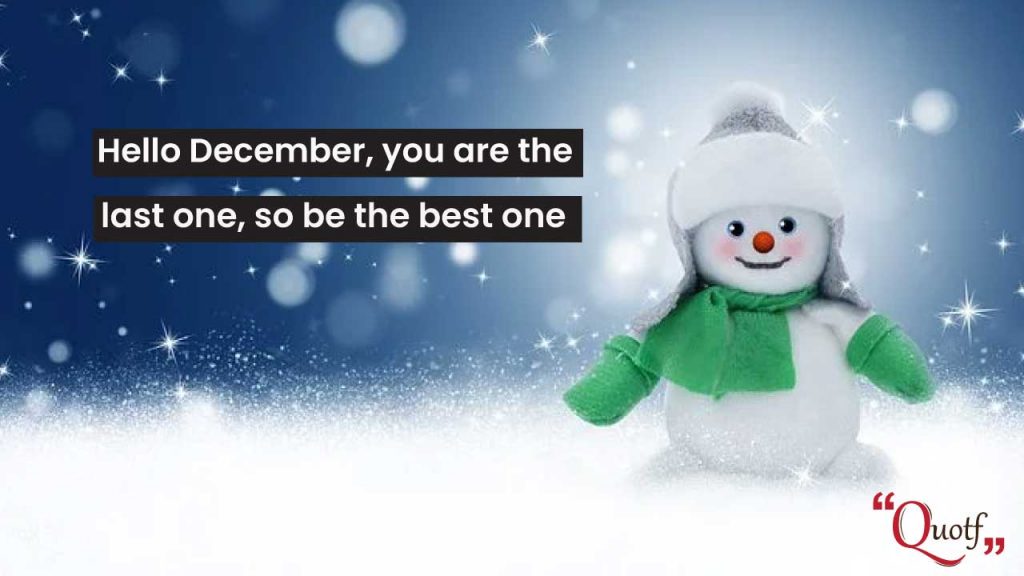 "Hello December, you are the last one, so be the best one."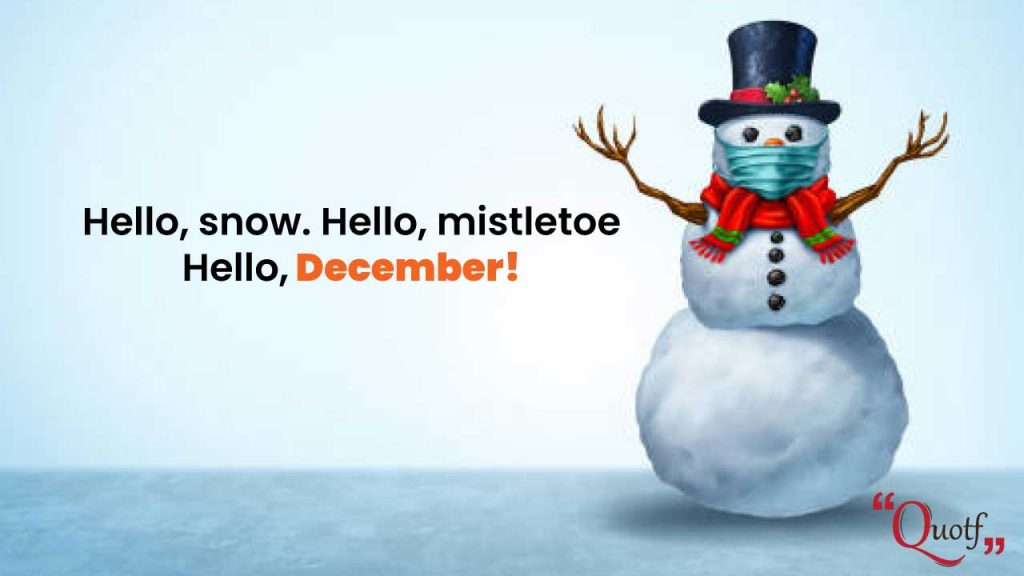 "Hello, snow. Hello, mistletoe. Hello, December!"
"

Say hello to December and magical winter nights gathered around a fire.

"
Related: Winter Season Quotes
December 1st Quotes
Are you creating a calendar for family members who adore the twelfth month of the year above all else (perhaps because it's their birthday or the start of the holiday season)? Yes, such kind of presents is usually praised and valued. Check out these inspiring December calendar quotes and add them to your DIY calendar's date pages in style.
"Christmas is in the air. It must be the first day of December!"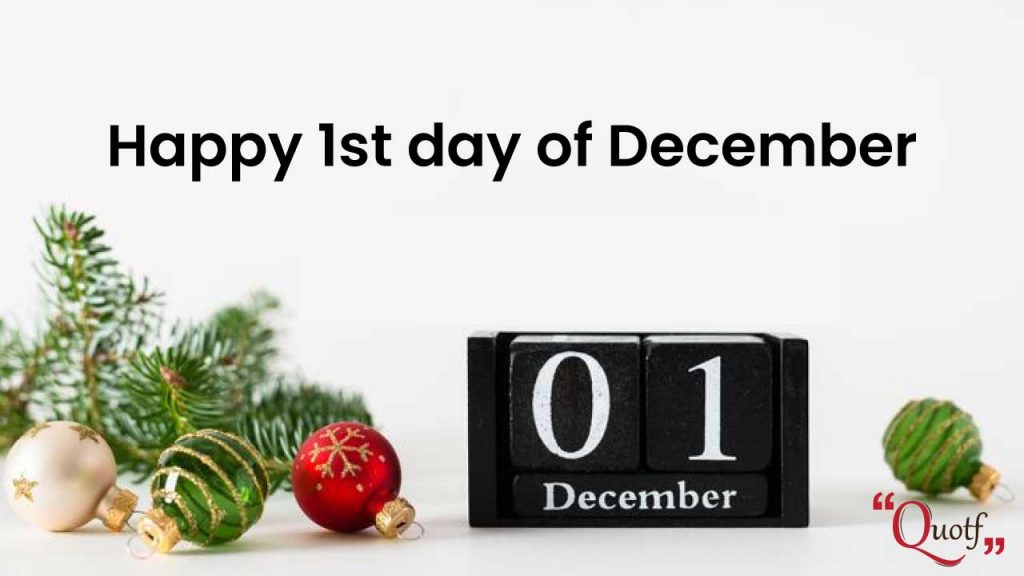 "Happy 1st day of December!"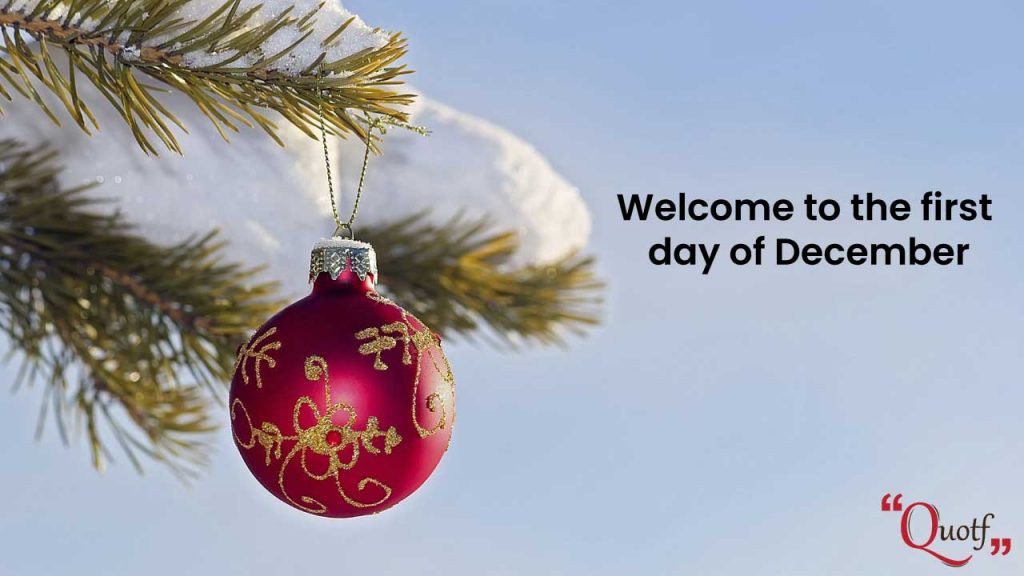 "Welcome to the first day of December"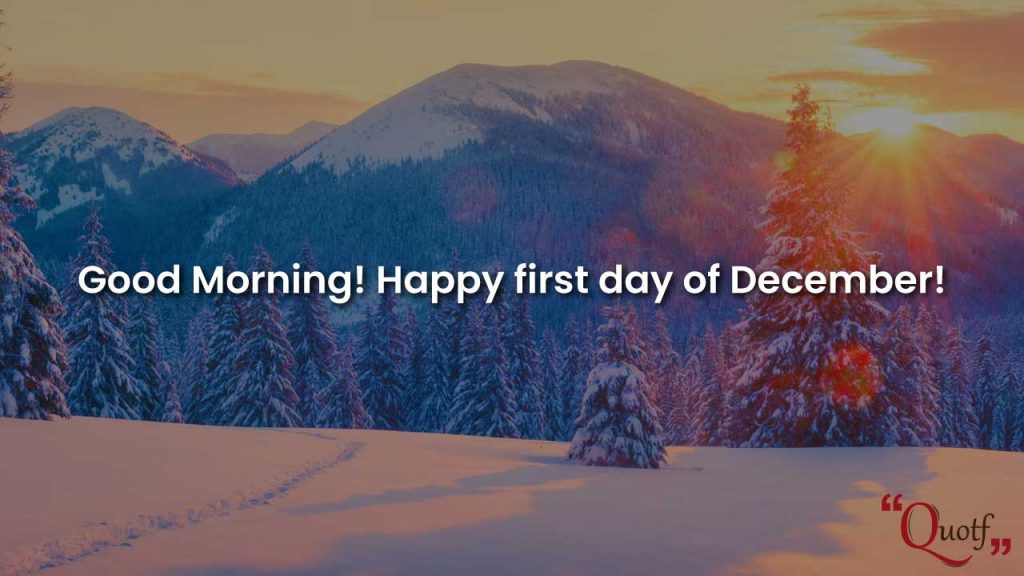 "Good Morning! Happy first day of December!"
"

The smell of pine is in the air. Hello, beautiful first day of December.

"
Welcome December Sayings
Christmas is the most significant and fantastic occasion of the year, and we have gathered a lot of welcome December Christmas Quotes to get you in the holiday spirit. Get ready for the white elephant Christmas party, get some things, and enhance it with some hilarious captions while wishing them with some lovely December quotes and sayings messages:
"Welcome December: now go do what you do best."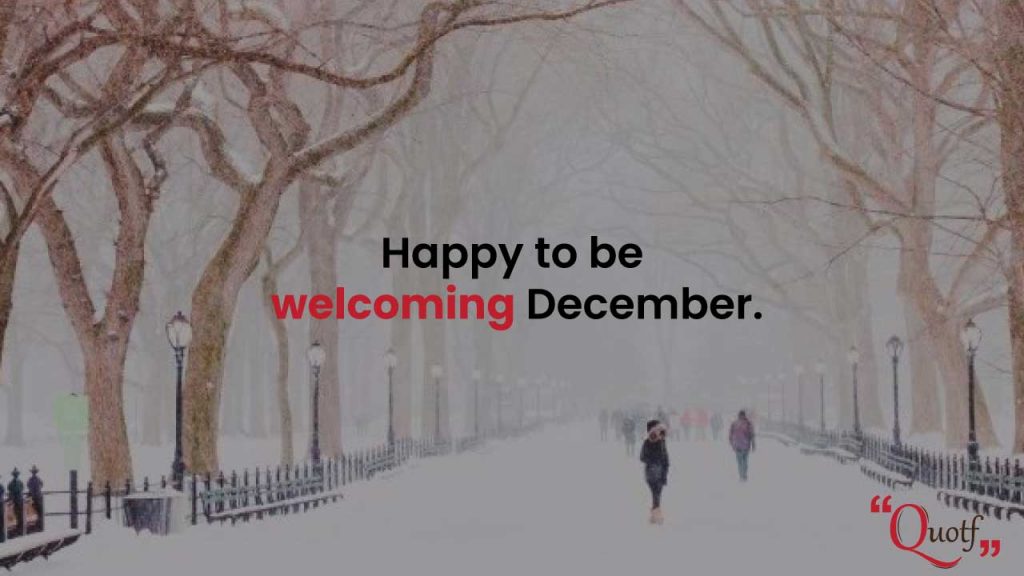 "Happy to be welcoming December."
"Welcome, December! A bounty of beautiful beginnings and never ending blessings."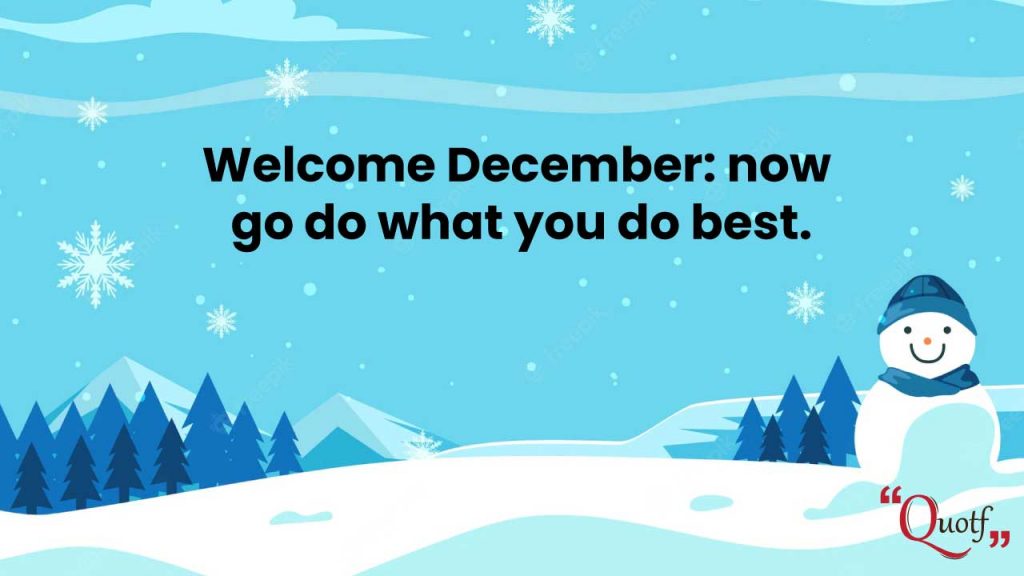 "Welcome December: now go do what you do best."
"Entering into the 12th month of the year means next part of the year is yours. Welcome December with positive vibes only."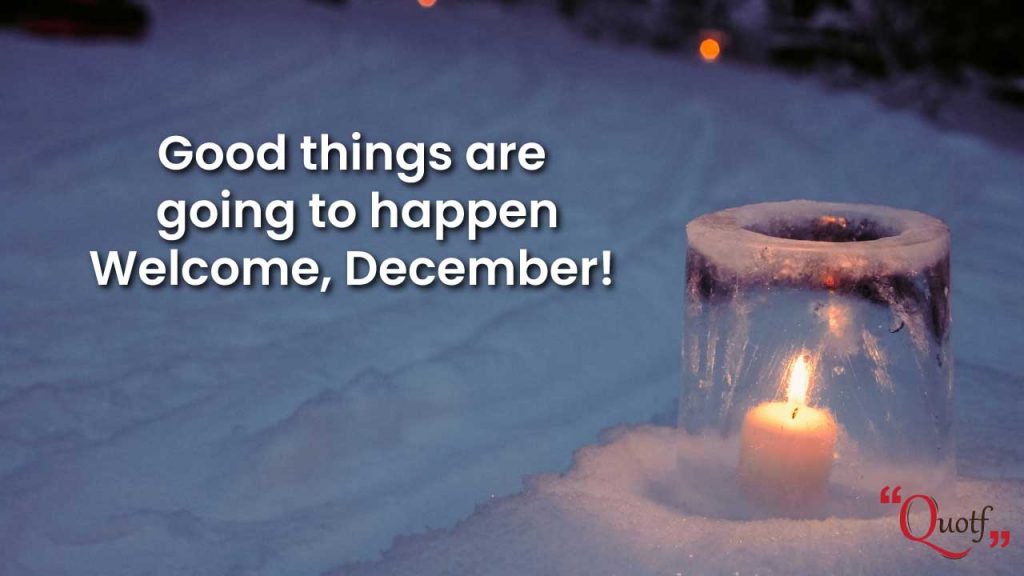 "Good things are going to happen. Welcome, December!"

December Happenings 🗓️
It is normal to experience problems and loses motivation from time to time. But make such feelings fleeting. To inspire hope for a better future, keep in mind these inspirational words for the new year.
"Nobody wins the league in December. We have to go game by game." Luis Enrique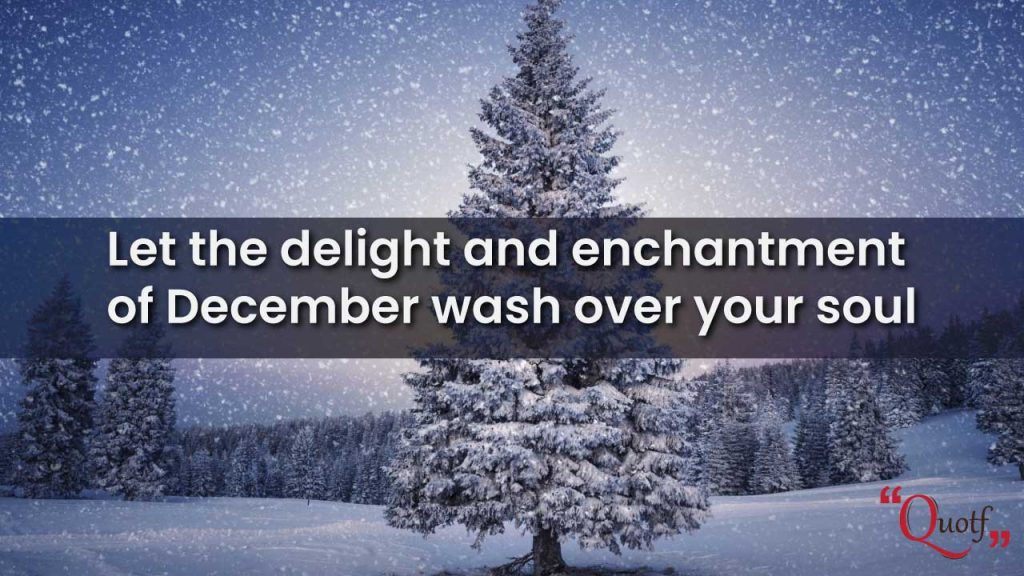 "Let the delight and enchantment of December wash over your soul."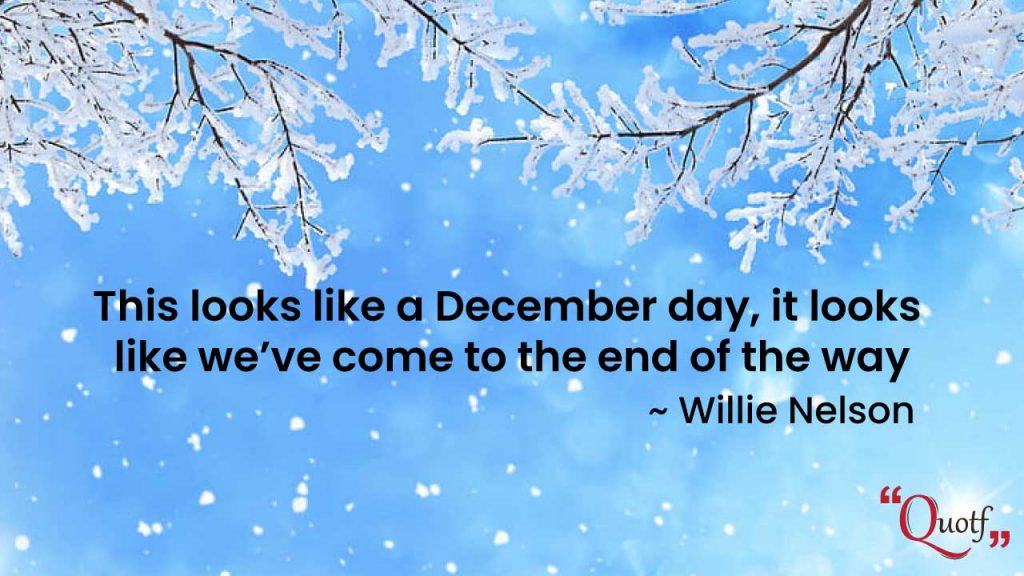 "This looks like a December day, it looks like we've come to the end of the way."

~ Willie Nelson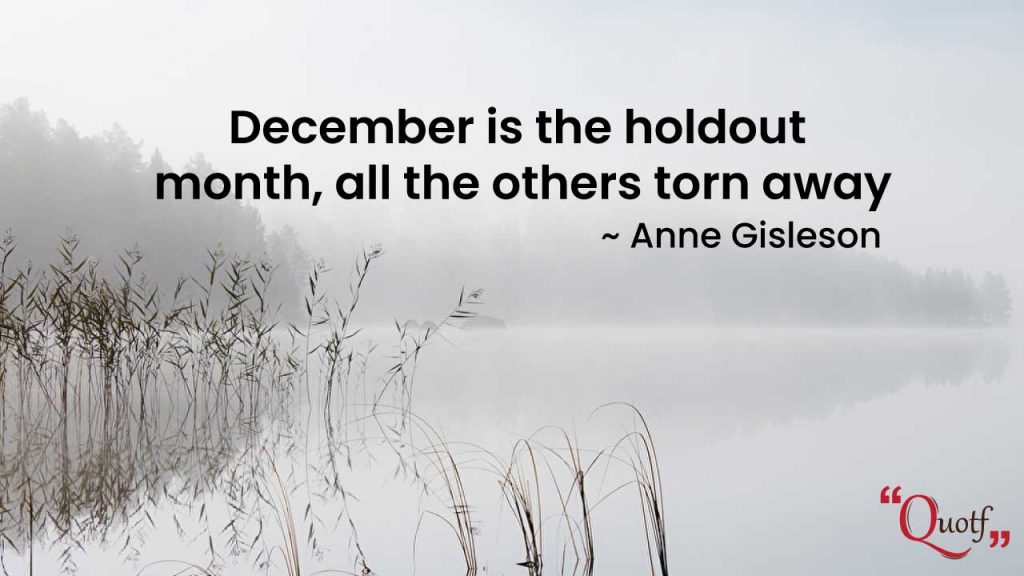 "December is the holdout month, all the others torn away."

~ Anne Gisleson
"Remember this December, That love weighs more than gold!" – Josephine Dodge Daskam Bacon
Inspirational December Quotes
Are you experiencing some minor illness? If so, get ready to get motivated because we have some great December inspirational quotes to help you. Remember these December quotes and sayings whenever you feel flushed or exhausted to get back on track. However, you can also send these encouraging December greetings and messages to your loved ones.
Related: Thank You Quotes and Sayings
"Things do not change, change your way of viewing them, and you will have a better December to look up to."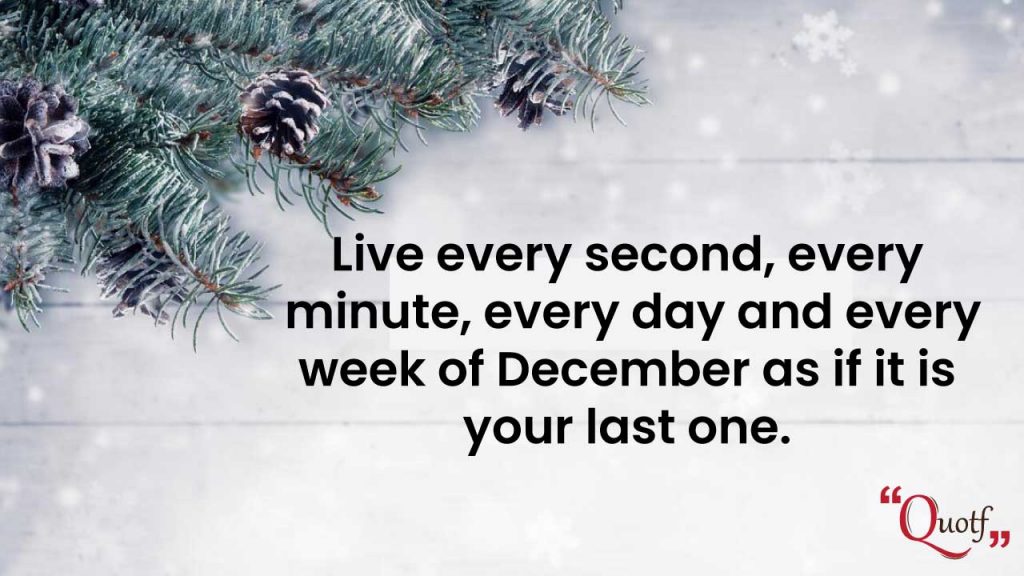 "Live every second, every minute, every day and every week of December as if it is your last one."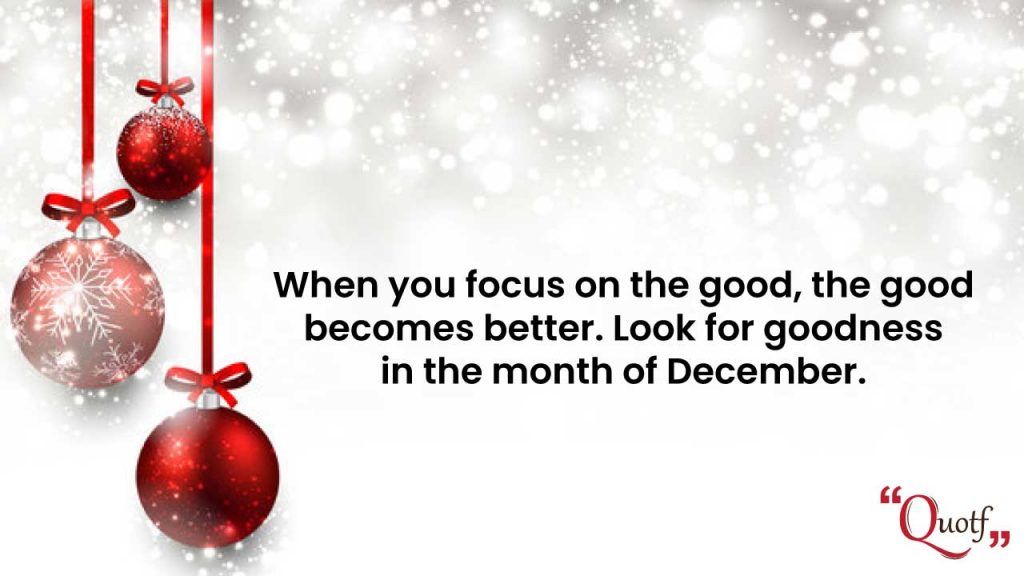 "When you focus on the good, the good becomes better. Look for goodness in the month of December."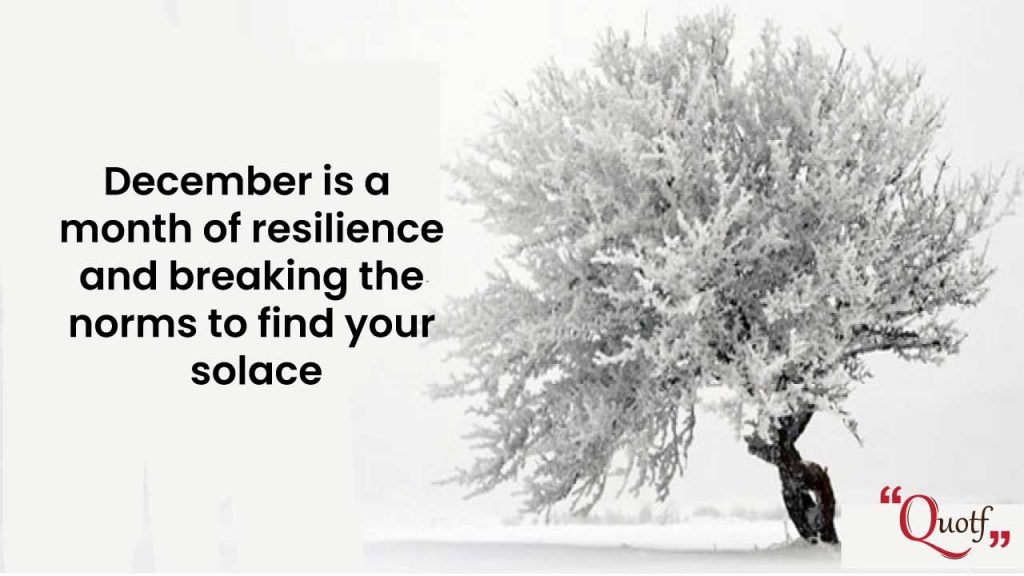 "December is a month of resilience and breaking the norms to find your solace."
"Year's end is neither an end nor a beginning but a going on, with all the wisdom that experience can instill in us." – Hal Borland
Happy December Wishes
December is a charming month filled with festive decorations and gorgeous lights. Many people come together joyfully during this month. Even though December can be pretty cold in some places, many people still enjoy it because it's a lovely month. To help us all celebrate this month, I'm posting quotations and sayings about December today.
"Happy December, everyone! Hope you all can stay off the Naughty List for a few more weeks!"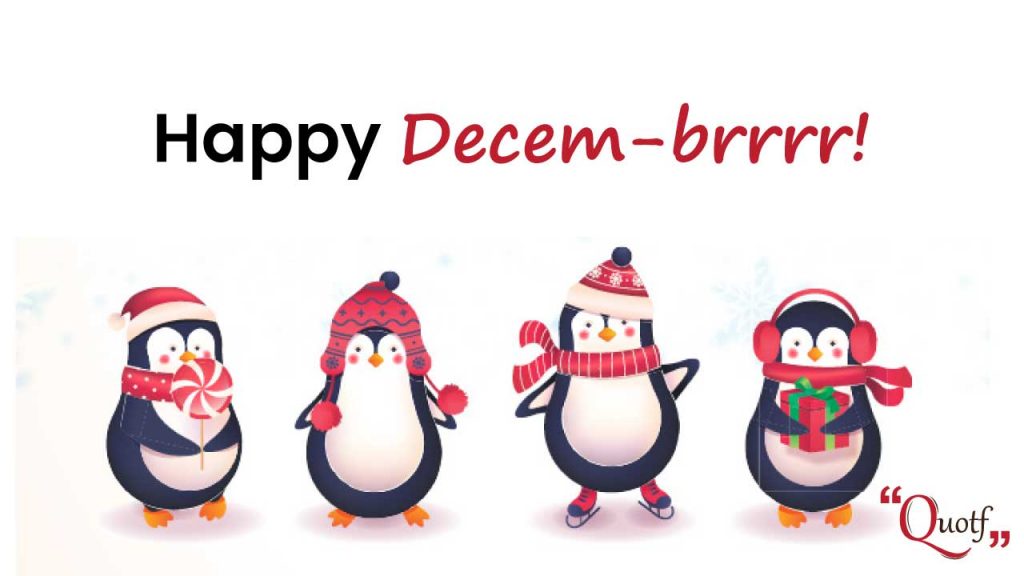 "Happy Decem-brrrr!"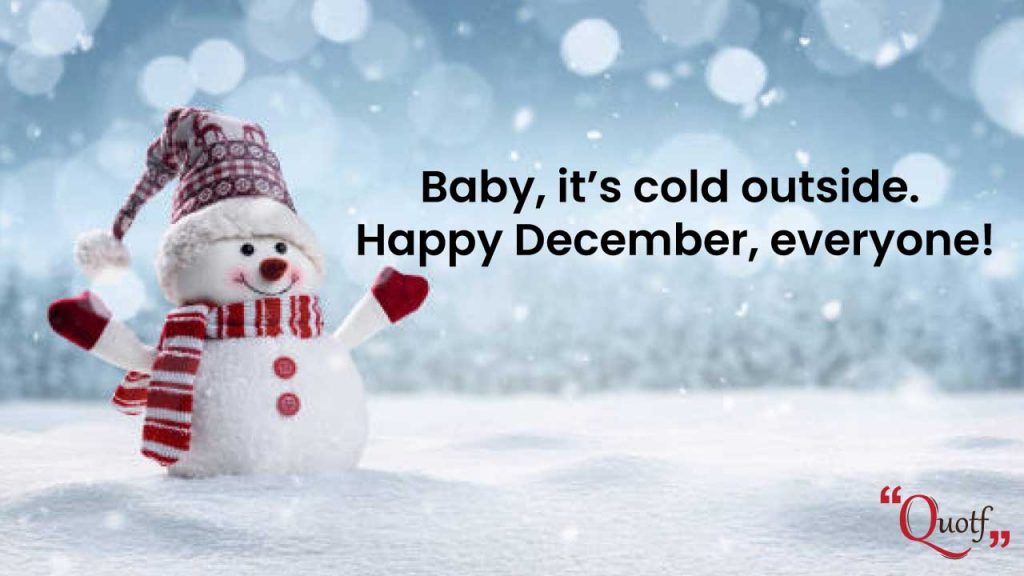 "Baby, it's cold outside. Happy December, everyone!"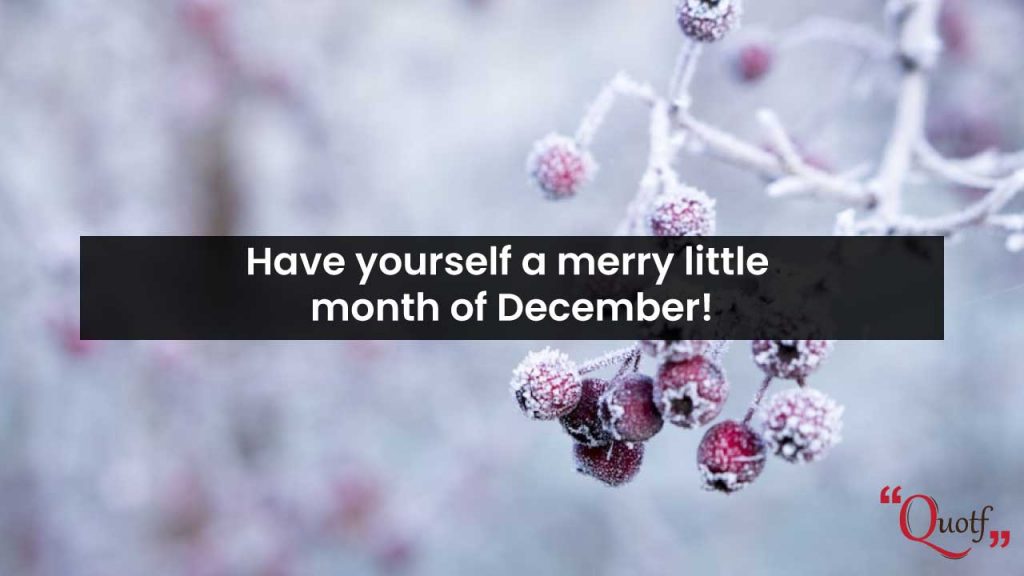 "Have yourself a merry little month of December!"
"

It's beginning to look a lot like Christmas. Happy December!

"
December Blessings Quotes and Wishes
Since December is the year's final month, it helps us prepare for the following one. Anyone who has seen January through December should thank God specifically. Now, this page has all the holiday greetings and December blessing quotes. You'll need to send this month to your partner, friends, and loved ones.
"Happy new year planning month! Happy December!"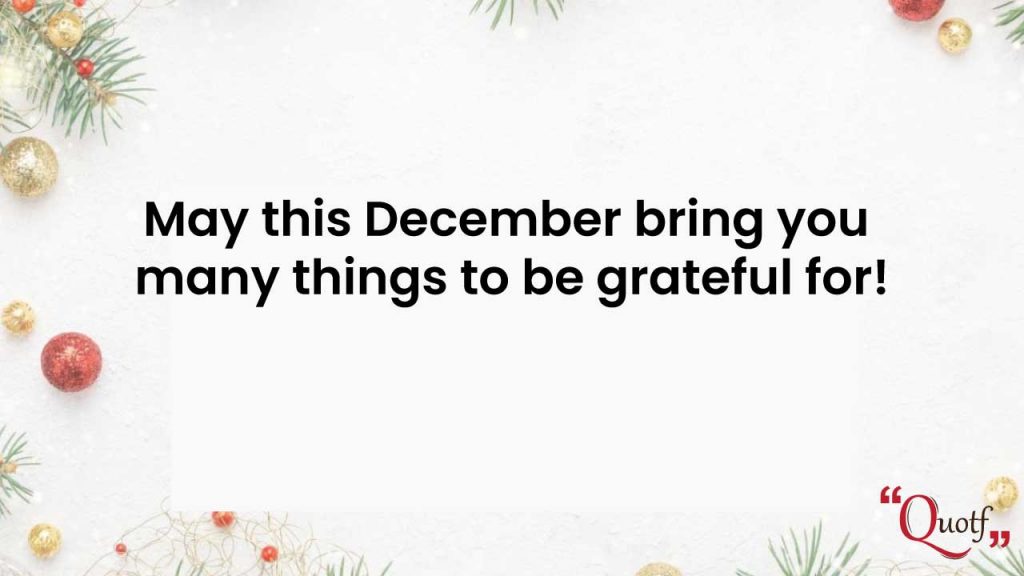 "May this December bring you many things to be grateful for!"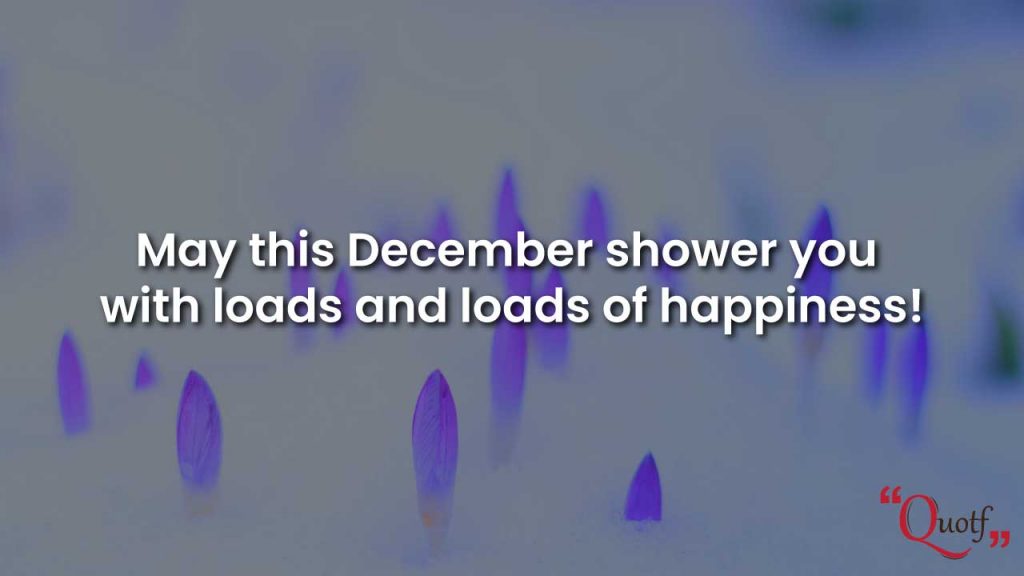 "May this December shower you with loads and loads of happiness!"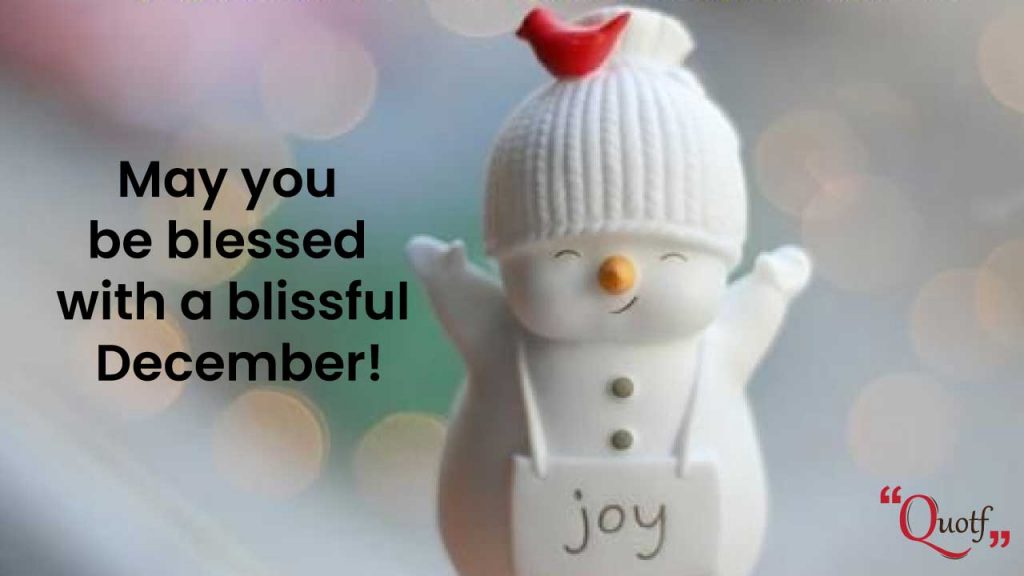 "May you be blessed with a blissful December!"
May your December be as sweet as Christmas candies!
December Birthday Quotes
Everybody appreciates birthdays. It can add personal touches to your parents' special day, such as gifts, decorations, cards, and cakes. Make your wish cards more endearing by using the captions below. To surprise them, write a lovely birthday quote for December on it. Consider these quotes from December:
"December is here, Winter is here, your Birthday is here, and so we are here for you, dear. Happy Birthday and stay blessed always!"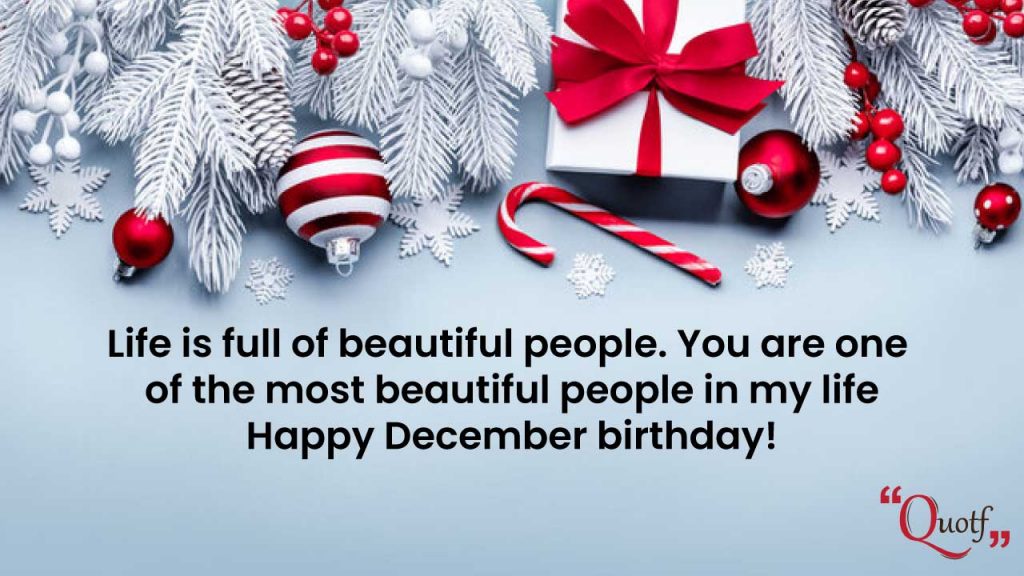 "Life is full of beautiful people. You are one of the most beautiful people in my life. Happy December birthday!"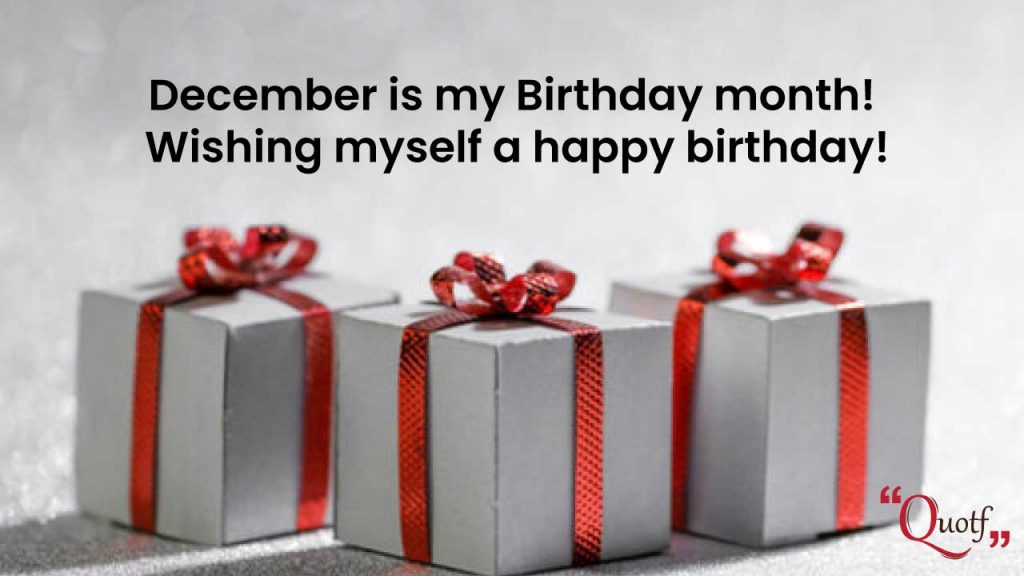 "December is my Birthday month! Wishing myself a happy birthday!"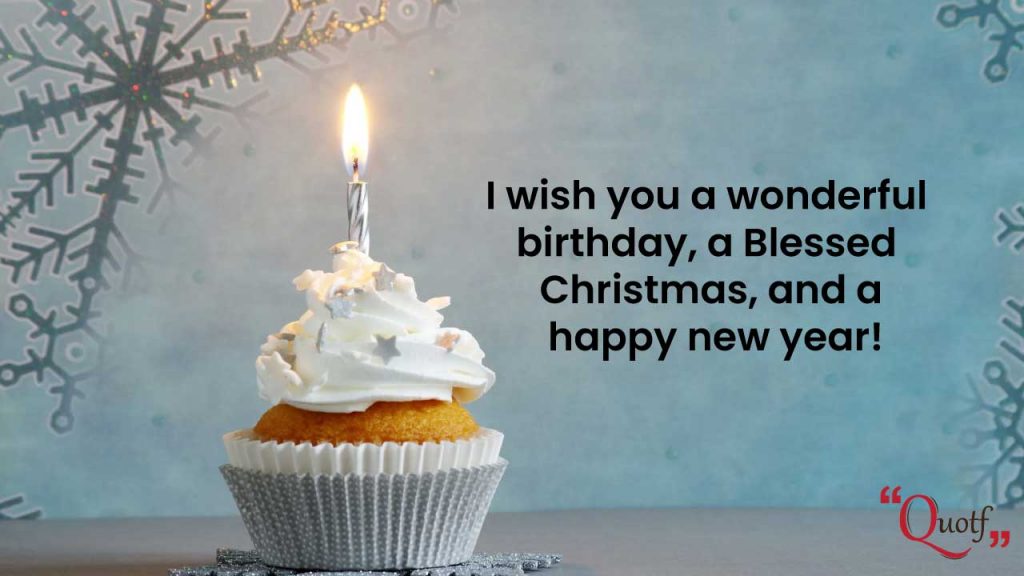 "I wish you a wonderful birthday, a Blessed Christmas, and a happy new year!"
"

Thank you for being born during the holidays. It's great to have one more reason to celebrate! Happy Birthday!

"
Funny December Quotes and Sayings
Are looking for fun and humorous December quotes and sayings, you are on the right page. Quotf has a vast collection of funny December quotes, which you can share on any social media platform to make your friends and family happy. We are sure that these funny quotes will spread a smile on their lips.
Related: Short Funny Sayings
"Santa Claus has the right idea. Visit people only once a year." – Victor Borge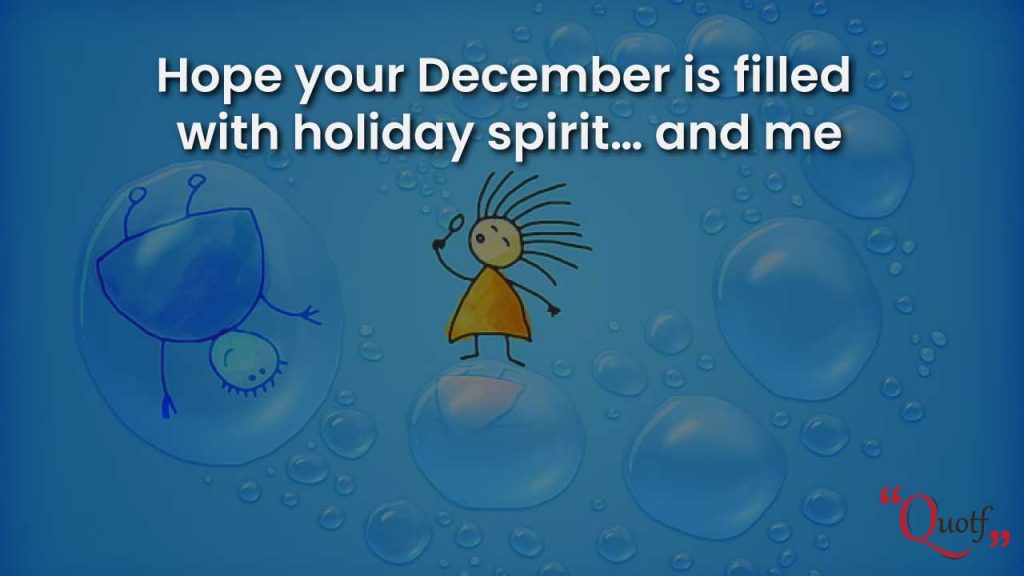 "Hope your December is filled with holiday spirit… and me."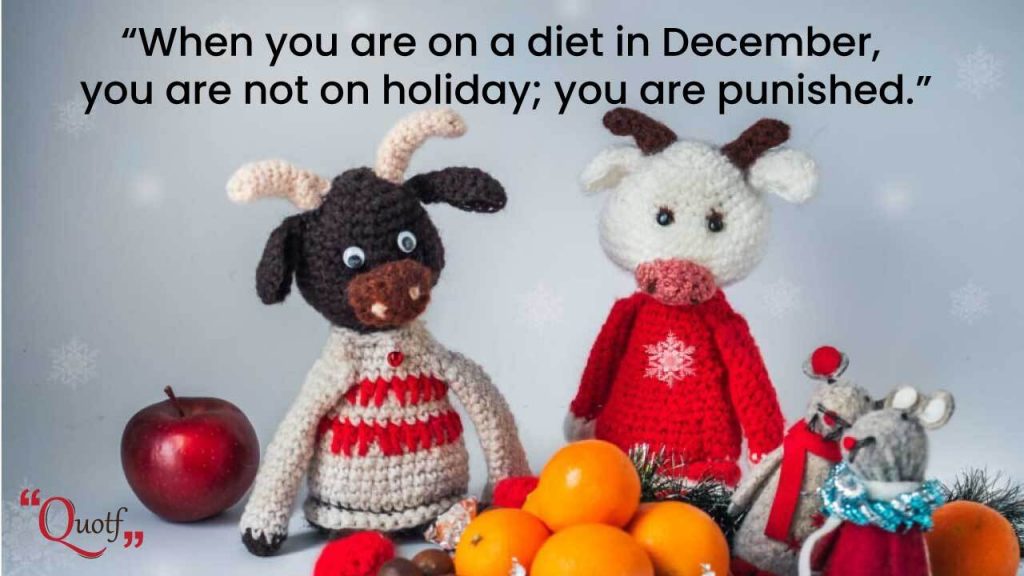 "When you are on a diet in December, you are not on holiday; you are punished."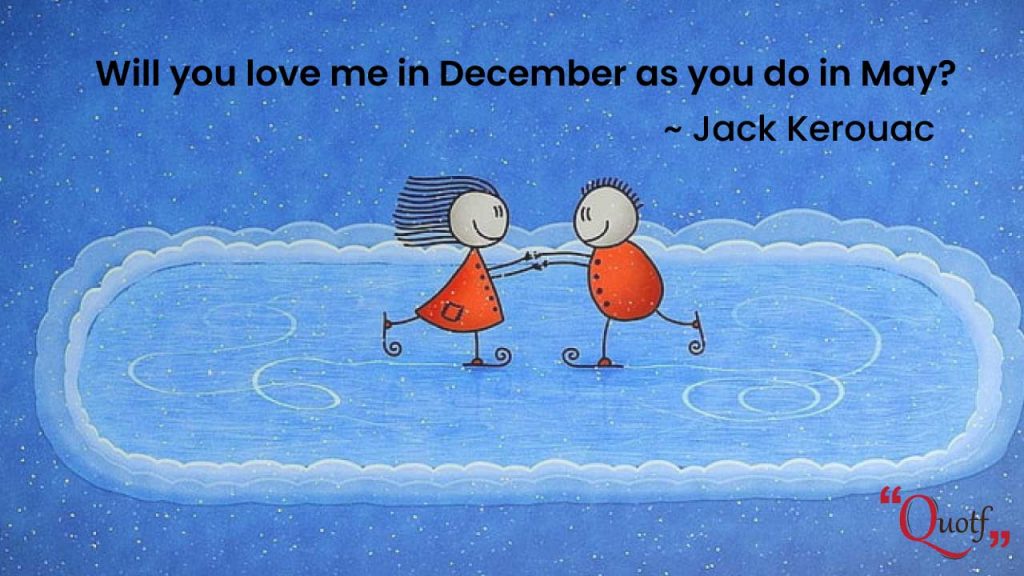 "Will you love me in December as you do in May?"

~ Jack Kerouac
"It is December, and nobody asked if I was ready." – Sarah Kay
Goodbye November Hello December Quotes
All romantically inclined people are drawn to love and romance by the chilly, dark nights of December. You'll need some catchy quotes to say "Hello December" and "Goodbye November" at the end of the month. There are numerous methods to greet your friends and family with a happy December.
Related: The Month of November Quotes
"There's something super special about December." – Charmaine J. Forde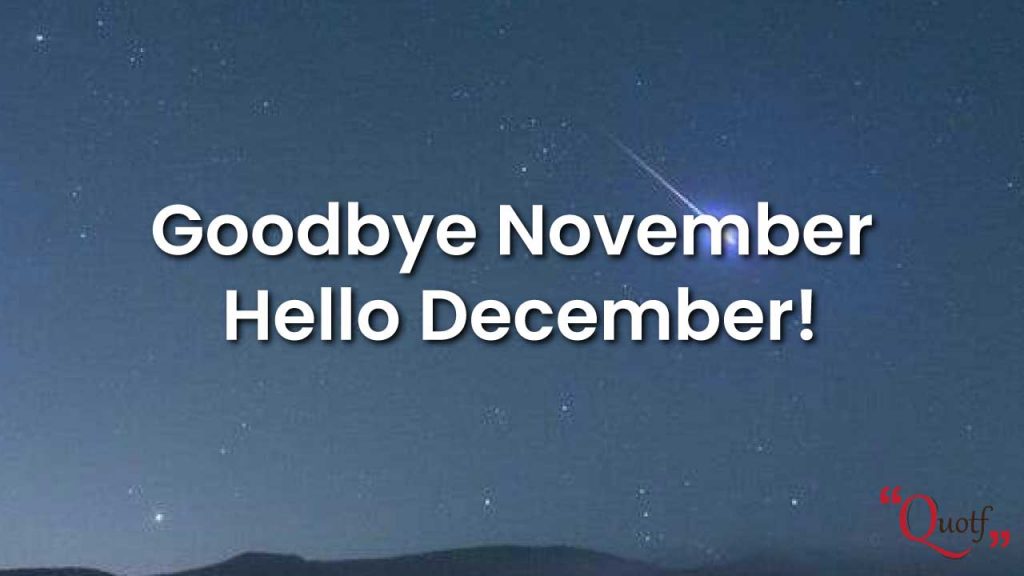 "Goodbye November, Hello December!"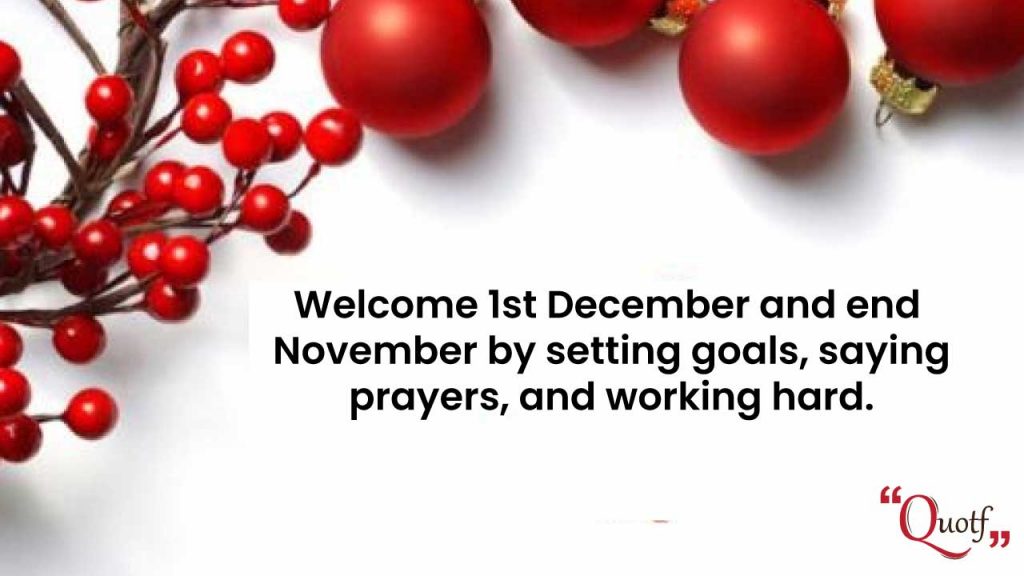 "Welcome 1st December and end November by setting goals, saying prayers, and working hard."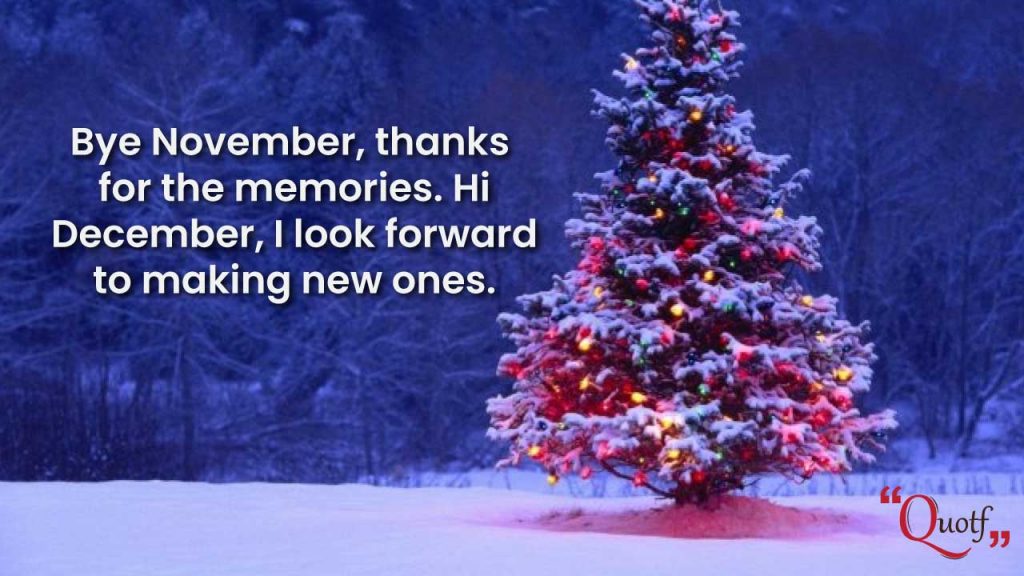 "Bye November, thanks for the memories. Hi December, I look forward to making new ones."
"Saying goodbye to November and hello December. It's the most wonderful time of the year."
End Of Month and New Year Quotes
December is the time when the previous year comes to an end, and a brand-new, prosperous year begins. Make the most of this month to start the new year with much higher goals. Let's ring in the New Year with some cheery quotations that can also serve as new year's greetings for your loved ones.
"December, being the last month of the year, cannot help but make us think of what is to come" – Fennel Hudson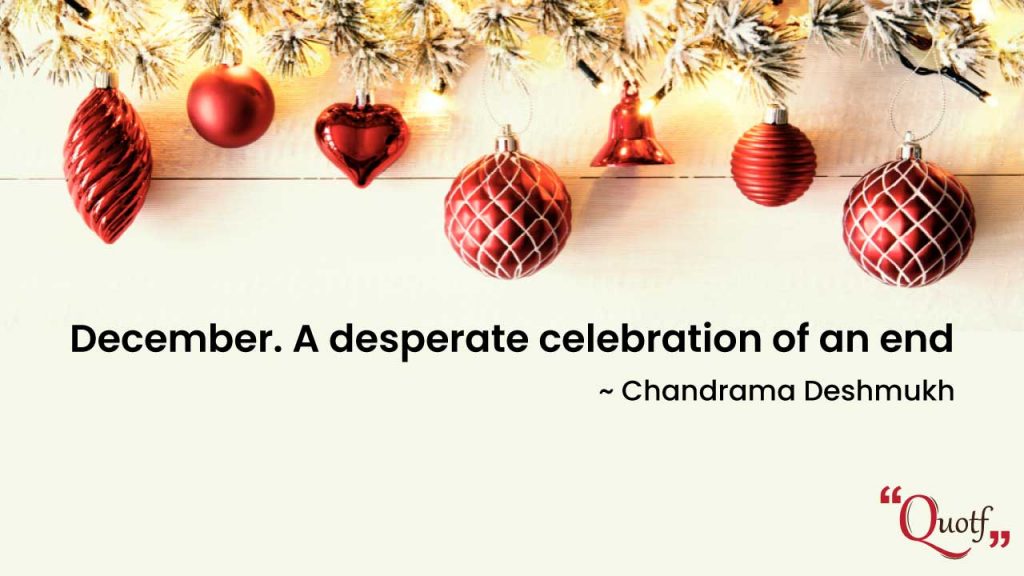 "December! A desperate celebration of an end"

~ Chandrama Deshmukh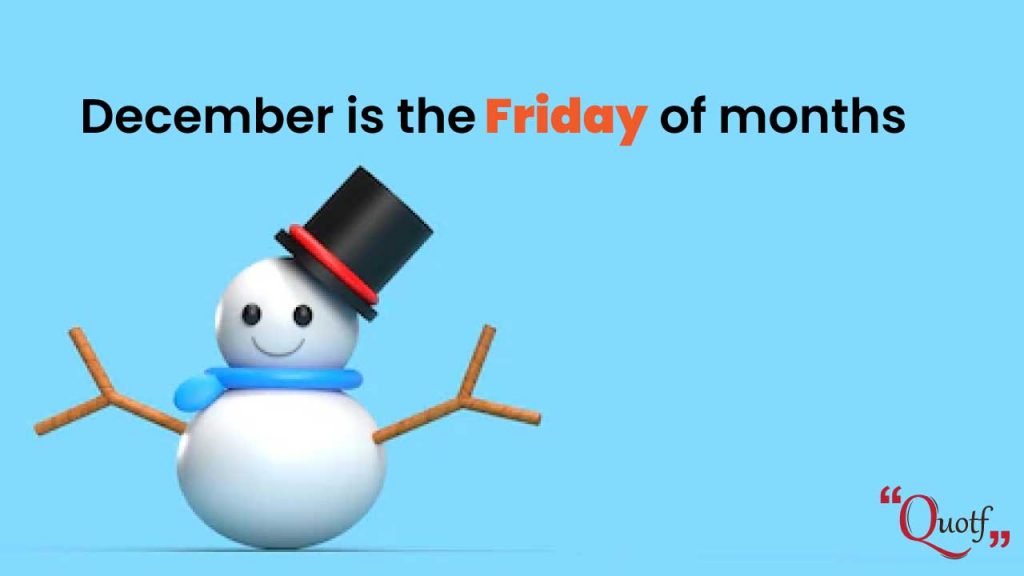 "December is the Friday of months."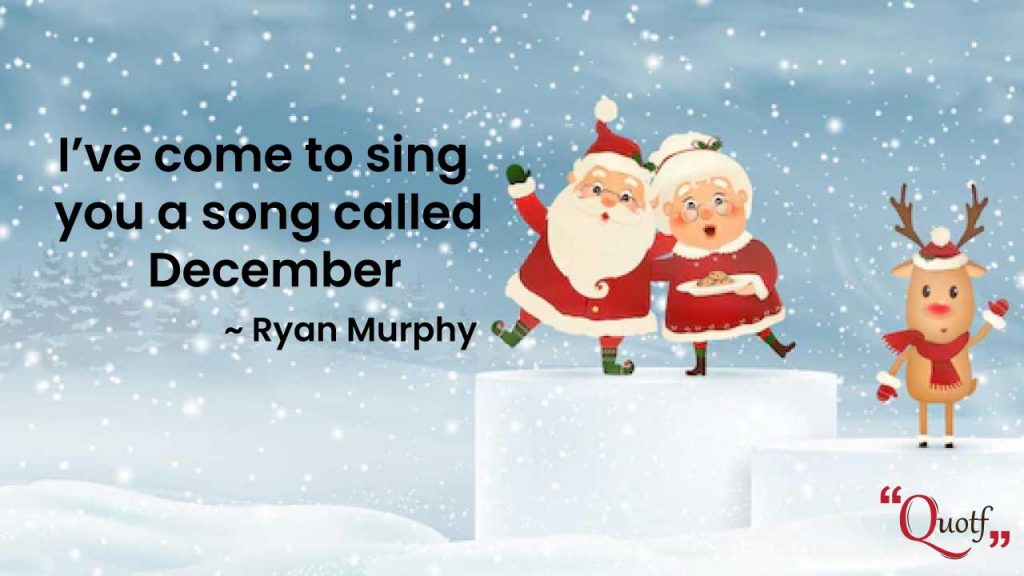 "I've come to sing you a song called December."

~ Ryan Murphy
"By December an elastic skin of ice reached out hundreds of miles into the sea, rolling with every wave." -Will Chancellor
December Work Quotes
December demands a lot of activity, both at business and for fun. To celebrate later, when it's all about the holidays, you must achieve deadlines. So let's feel the vibes while keeping in mind these inspirational quotes:
Related: Best Strength Quotes
"When the vision is clear. Strategy is easy!" – Unknown Writer
"Remember This December, That love weighs more than gold!" – Josephine Dodge Daskam Bacon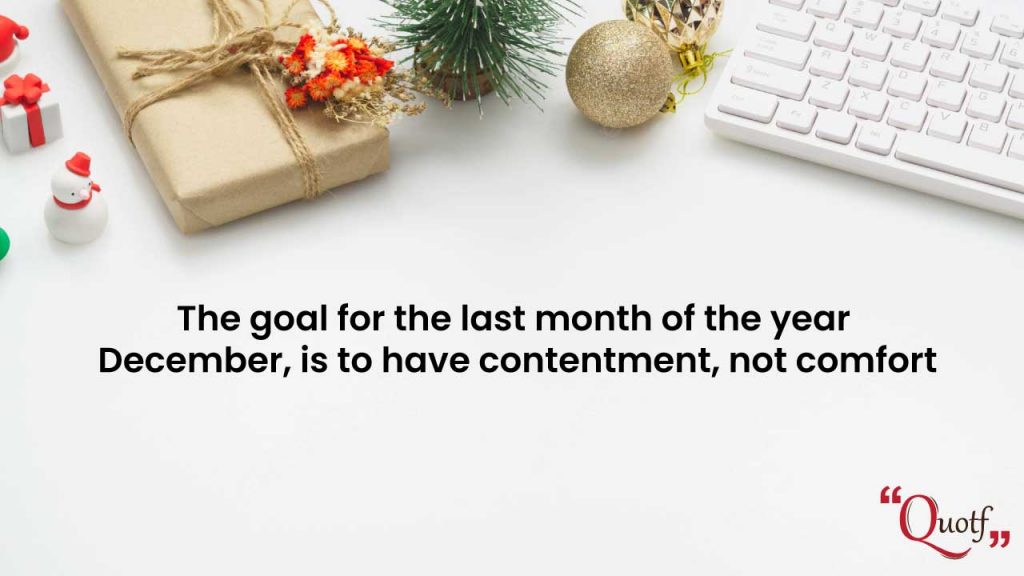 "The goal for the last month of the year, December, is to have contentment, not comfort."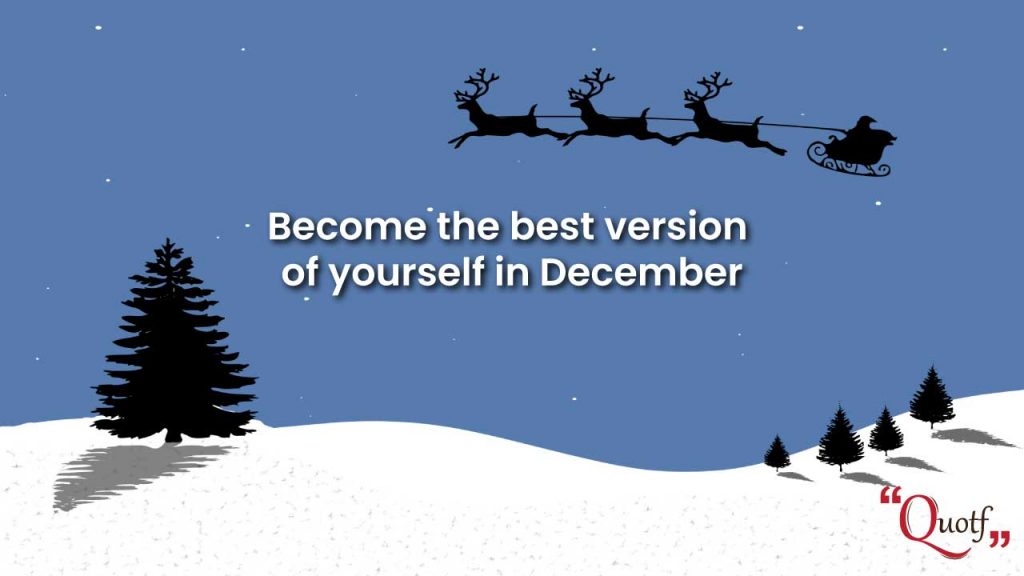 "Become the best version of yourself in December."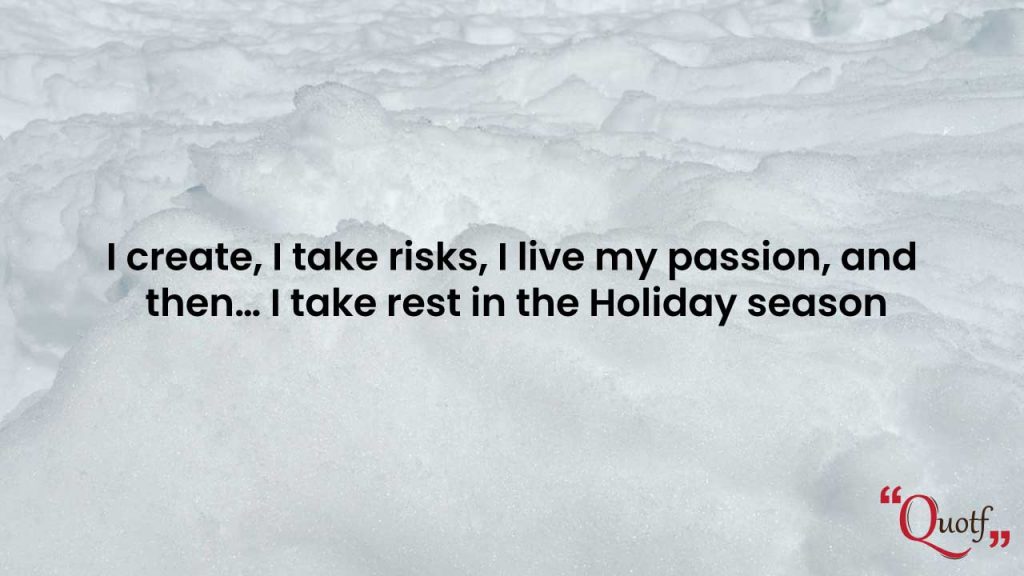 "I create, I take risks, I live my passion, and then… I take rest in the Holiday season."
"After working hard throughout the year, December becomes the Sunday for you. The month in which you plan all your itinerary desires."
Instagram Captions For December
Suppose you want to publish images in December. In that case, you're lucky since we have more December captions, like December Captions for Love, Hello December quotes, and December Captions for Calendar. We sincerely hope you enjoy the captions we chose for you and your amazing photos.
"Bring it December!"
"Keep Calm and December On"
"I'm all about December."
"Ready for a month of celebrations."
"December: my favorite month."
"I'm not ready for December – can we hit pause?"
"December is here! Break out the decorations!"
"It's December. Time to go shopping."
"The anticipation of early December."
"Christmas is coming!"
Final Thoughts
For people who overthink things, sending quotations or text messages to our loved ones might be a significant difficulty. The above happy new month wishes have you covered if you've ever been stuck trying to decide which beautiful messages or wishes to send to each significant person in your life.